Updated May 22, 2023
Writing Thank You Note is an art of perfection, where one needs to find the perfect words. Personally, I would love to send in handwritten notes, as it might act as my trademark. To master the art of writing it, you need to know many related things, like when to send it, how to frame it, and many more.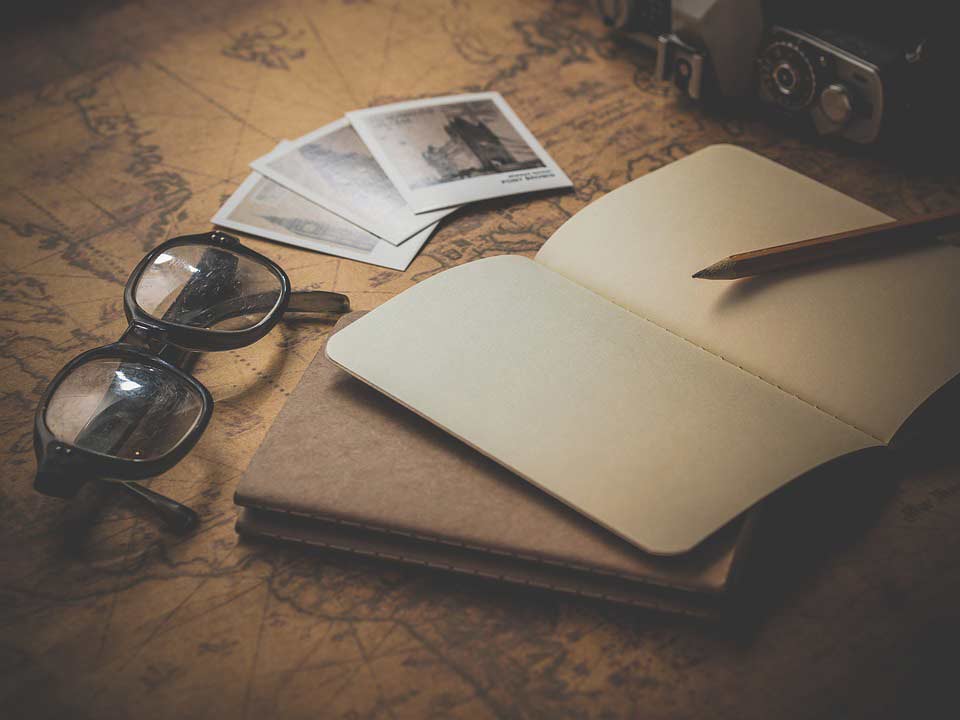 Why do we need to write a nice, Thank you note?
A thank you note is an important tool that helps tell others you appreciate their gestures or what they did for you. So it can be called a way of giving back for whatever you have been given. Just ponder over the last time someone sent you or thanked you. Didn't it make you feel happy to read or make you happy to hear such compassionate words? A write thank you note is a nice way of letting others analyze that you are pleased about their gesture. Thank you notes are of two types:
Thank you for some kind of gift sent to you
Or, Thank you for any event that happened
Simply stating, "Writing thank-you notes shows good manners."
Main Parts of Thank You Note
All kinds of thank you notes be it for a gift or an event, or some gesture, consist of five parts that are:
Date ( the day, month along with the year when the thank you note was written)
Greeting Words ( The words that refer to the person and start the note )
Body ( This is the main section of the note )
Closing ( the words that help in finishing the note )
Signature ( consisting of the writer's name, mostly written by hand)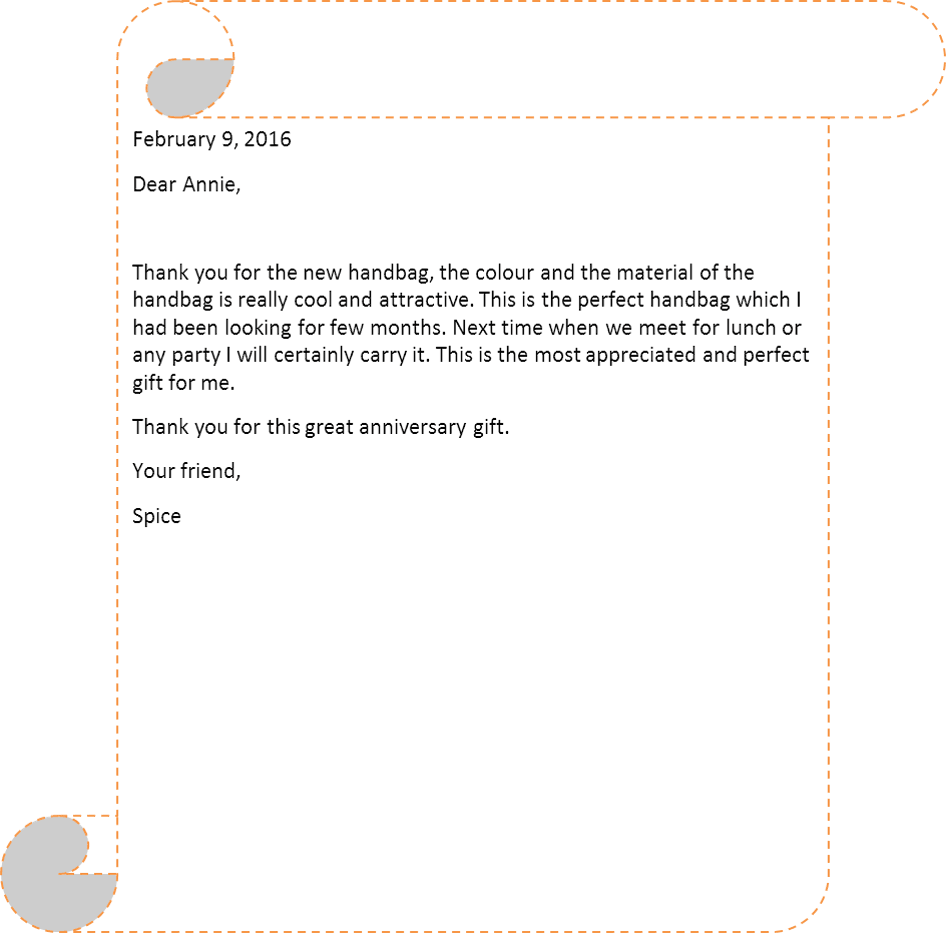 Figure 1: Sample Thank You Note showing all the five parts
When to Post Thank You Note
A handwritten thank you note is a perfect form of gratitude as it depicts your attitude towards the person you are sending it to. Rather it can be said as an overt act of appreciation. You need to follow certain rules while sending or writing thank-you notes. The timing for sending the note is very vital, so follow certain points:
Start penning down the note as soon as possible, as the shortest gap between receiving the gift and sending the note is recommended.
Send the note anytime you open the gift when the giver is absent.
Remember that it is bad to never send the note instead of sending it six months after getting the gift.
Being timely is always better because the time for sending a thank you note never ever slips away. Never sending it is considered to be something really bad.
Anytime a question arises about whether you should send a thank you note, you should send one.
There is not a single wrong moment for sending thank you note.
Writing or designing a perfect thank-you note can be fun. For example, a simple thank you note can be written on a small yet colorful card or a notepaper. The envelope used for sending can be of matching or contrasting color
How to Go About Writing a Thank You Note
"A thank-you note is an act of grace. It completes a circle. If I take the trouble to tell you on paper, what a difference you have made to me, then it makes your gift, or kindness, an act of mutuality. It is something between us, something we share. It connects us, and makes us both feel not only better, but possible saner."
                                                            Jane Howard
Writing a nice thank you note makes us understand the nitty-gritty of putting pen to paper. You need to follow certain rules depending on the kind of gift for which you will write the thank you note. For example, one must know the protocols for creating a wedding gift thank you note. But for thank you notes for events, there is a lot of flexibility.
The thank you note should be hand-written except for when it is in the form of an email. The entire length or number of words of the note may vary. For example, thank you notes for weddings are usually very short, but when writing a note to a friend thanking him/ her for a recent visit, there is no need to limit the note to words.
Sometimes less seems to be perfect, like in the case of this note written by a well-known actress of Hollywood Marilyn Monroe to Mr. Volkmar von Fuehlsdorff, thanking him for a glass of champagne.
 Mr. Volkmar von Fuehlsdorff
German Consulate General
3450 Wilshire Boulevard
 Los Angeles 5, California
 Dear Mr. Von Fuehlsdorff,
 Thank you for your champagne. It arrived, I drank it, and I was gayer.
 Thanks Again,
                                    My Best,
                                                            Marilyn Monroe
What to Use in a Thank You Note
The first and foremost requirement for a special thank you note is personalized stationery to make it impressive. Remember that you will need two sets of stationary, one for personal notes and one for business thank you notes. Both are different from each other and solves entirely different purpose.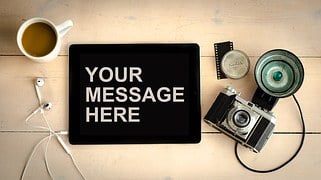 Image source: pixabay.com
Stationary for personal use should be such that it reflects your unique personality and the initials should be classic and should always be appropriate. The back flap of the envelope should carry the return address and just the address and not the name. On the other hand, the business notes stationery never ever makes the mistake of sending your business card along with the note. The look of the business thank you note should be formal and not carry birds and bees, etc. Do not use your married initials on business notes if your wedding date has not arrived or the wedding is yet. The business thank you note will typically carry a professional and very formal look. The return address would again be on the back flap of the envelope, and in addition to the address, it will also carry the company's name.
Use Proper Salutation
On the basis of the formality of the event and the kind of relationship with the recipient, the greeting or salutation should be used. For informal occasions, for example, for family or close friends, using a nickname or first name are right or allowed. But in case of formal situations as well as sending a note to an acquaintance, certain conventions should be followed. Women must be addressed using Mrs., Madam, Ms., or Miss or their professional title. In case of uncertainty, use Ms. Men to be greeted using Mr. Until you know their professional title. In case you are not sure how they would like to be addressed, just check out the way they have signed any cards sent by them. Traditionally all married couples should be referred to using the husband's first and last name.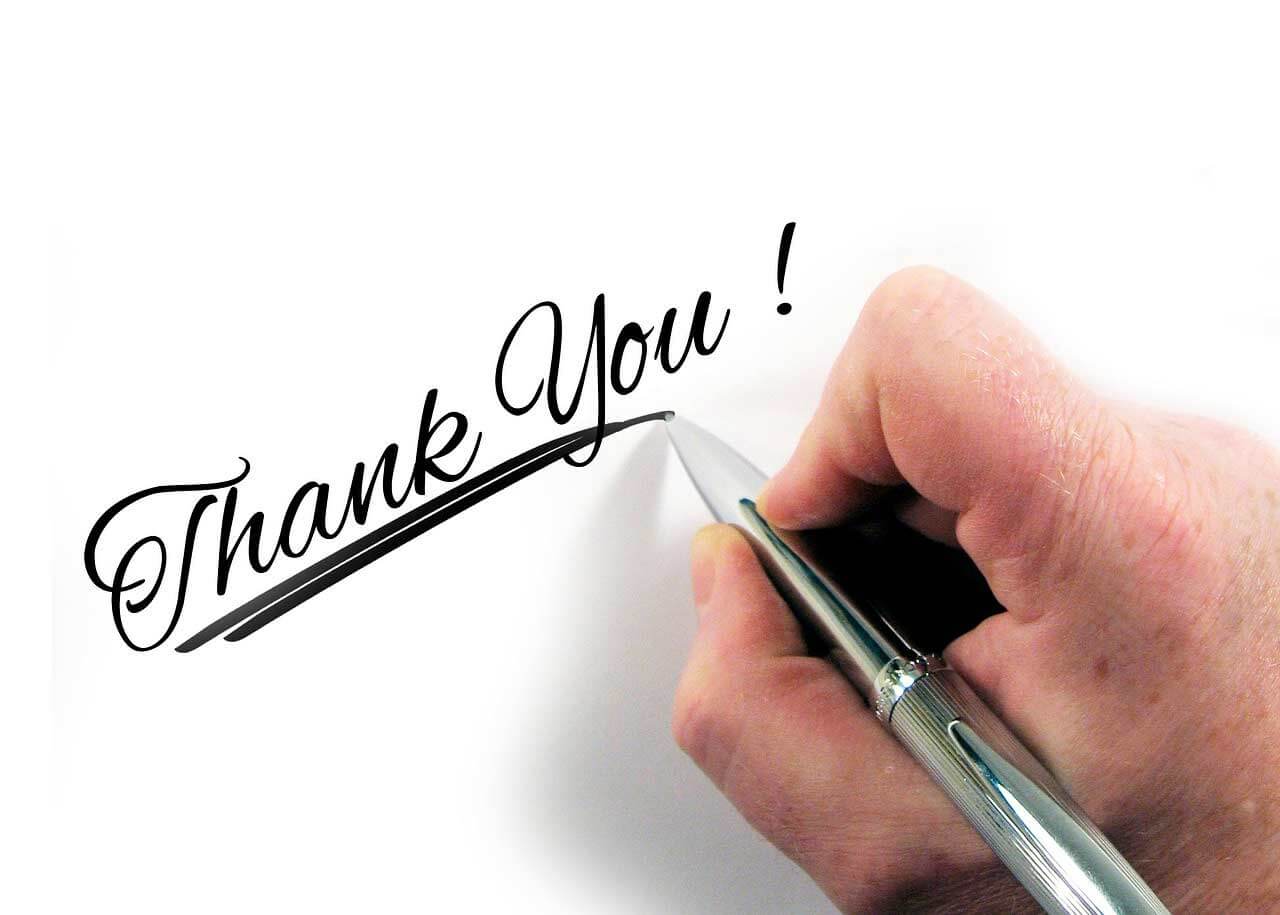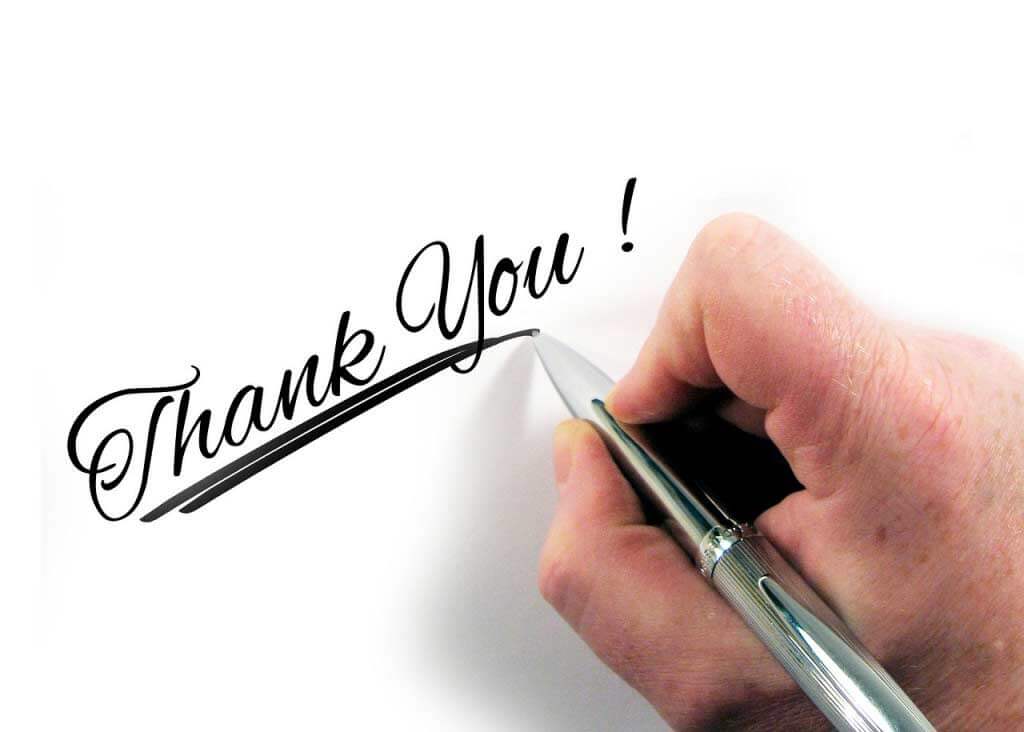 Image source: pixabay.com
 The six fundamentals that one must keep in mind while writing a thank you note are:
Start the note by addressing the person/persons using a greeting or a salutation.
Always say thank you.
First, ascertain or make out the gift.
Then do not forget to communicate how you feel about receiving the particular gift or for what purpose it will be used.
Do not forget to add a personal message or a note.
End the thank you note with your signature line.
Here are a few points to consider while penning a thank you note:
Find out why you need to send a thank you note or what is the main motive for sending it.
What kind of relationship do you share with the person you are sending the note to?
What tone should be used for conveying the message? Personal? Formal? Informal? Casual? You should always sound positive, sincere as well as specific.
Find out to whom the note is referred family, a couple, or a single person?
Is the writing concise as well as clear? Did you check for spelling and grammatical errors?
Making Thank You Notes Unforgettable
Handwritten notes are always preferred, and they can be sent for any event or gift – like after you get a gift, after a successful meeting with the customer or the client, or when you get an invitation for a certain event. Here are a few tips that you can use to make your thank-you notes impressive and unforgettable.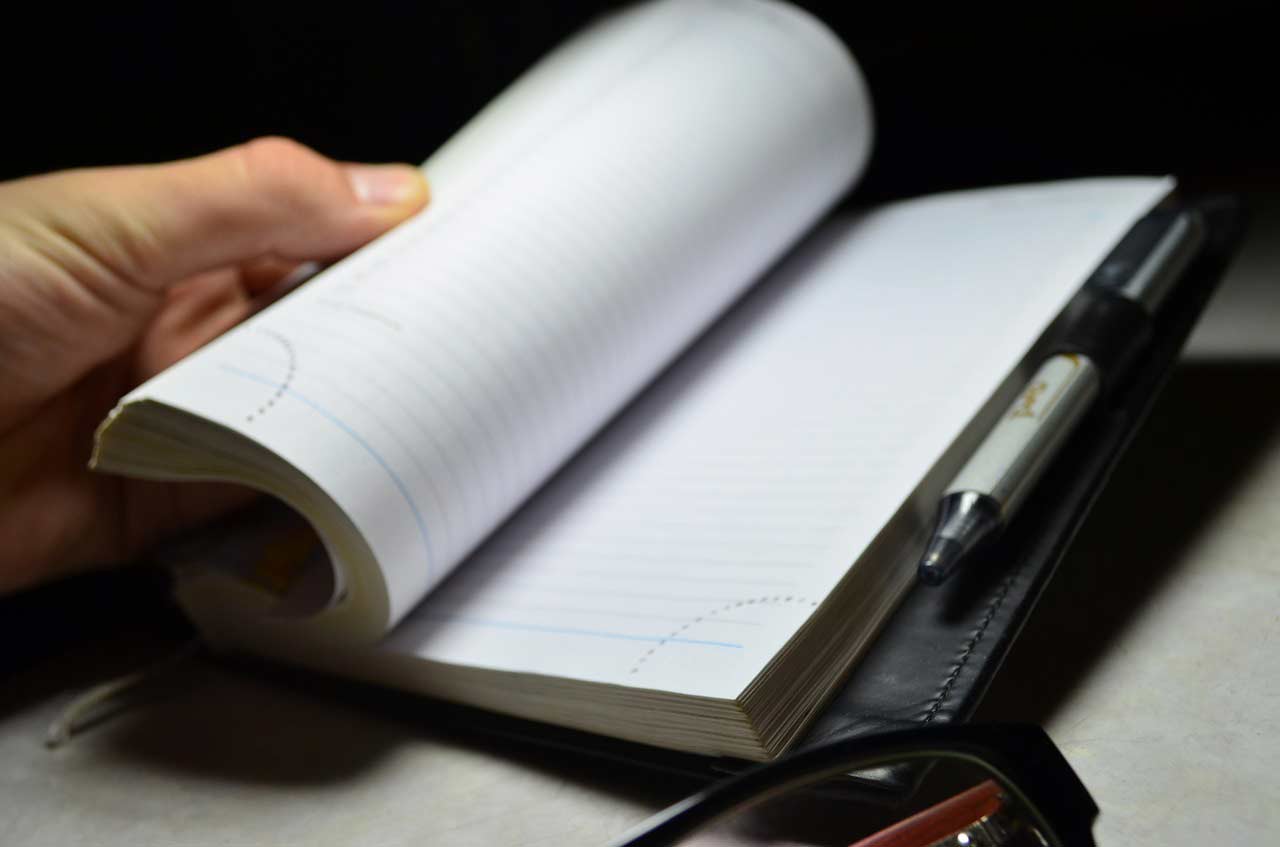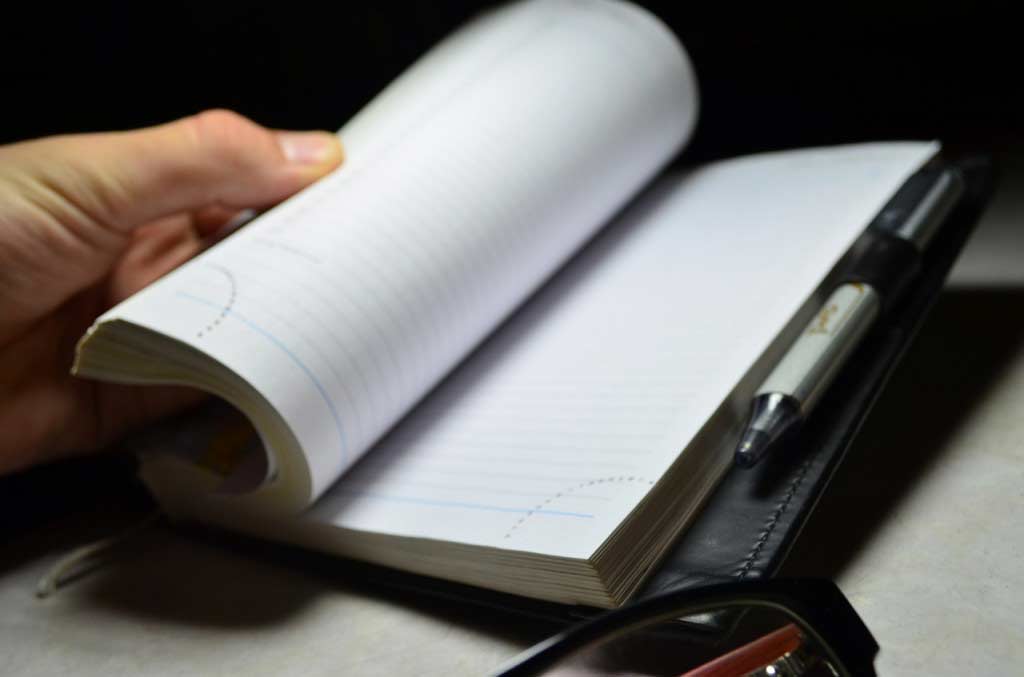 Image source: pixabay.com
Use Branded Stationary
Instead of opting for a generic thank you note card or a pack of thank you letters from some store, why not go for custom-made stationery? So many websites and stationery shops take orders and design impressive tailor-made thank you cards or notes. These special cards or notes will clearly reflect your unique personality or brand.
Stay Simple
Rather than writing pretty long and page-filling letters, it is advisable to come up with a short, sweet, and simple message which sums up everything in a few lines. In case of any action or event, just mention the helping action done by the person for you, what impact that act had on you or your business, and finally, simply reiterate the kind act of appreciation. Do not be elaborate. Make sure that you mail the thank you note or letter right away. It is suggested that you should send the note after two or three days after receiving a gift or attending the event. Being prompt will reflect the sincerity residing in your personality.
Always Send a Hand-written Note
Writing a thank you note by hand adds a personal touch to it. It simply conveys that you took precious time to write down a few lines. The point of time investment will create a good impression on the receiver and will certainly make him / her feel special as well as important. Buy a nice black or blue fountain pen to write a thank you note. Using elegant and stylish writing instruments adds fun and impact to the thank-you note, making it all the more special. This will create a lasting impression as the person receiving the thank you note might forget the act of kindness done for you but will still remember the handwritten note sent by you.
"Thank you letters often sound like exercises in etiquette, but in the hands of a gifted writer, a thank you note can sound like a good short story."
                                                                                    Lois Wyse
Hope all these tips will help you write a perfect thank you note and assist you in the best possible way in composing any type of thank you note, whether personal or professional. Using these simple and easy-to-follow tips, you can choose the right words to create a great thank-you note with a long-lasting impression. Certainly, all your friends, family, or business associates will praise your writing skills while treasuring your mindfulness.
Recommended Articles