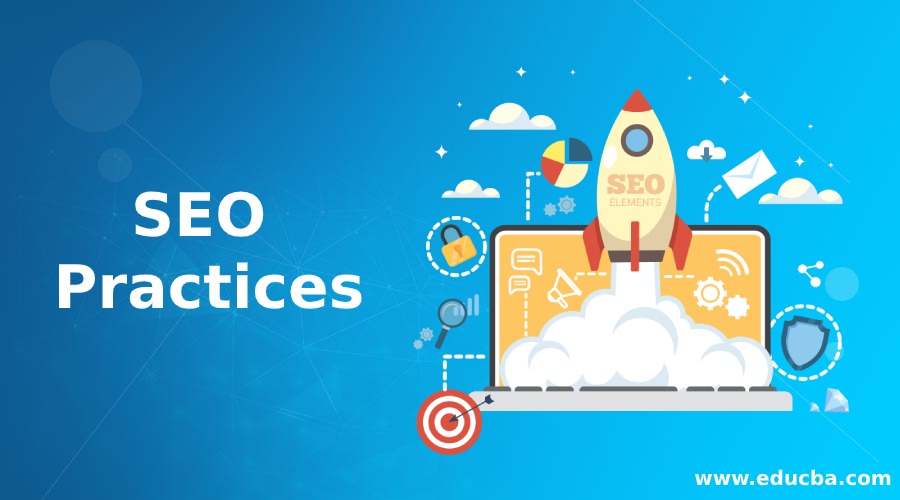 Introduction To The SEO Practices
SEO Practices And SEO Practices For Websites
There are two main factors that play a crucial role in SEO practices. On-page SEO and Off-page optimization To gain maximum exposure in the search engines both Off-page and On-page SEO is important. On-Page SEO includes all those activities which can be done on your website to help you increase your ranking. Have you ever thought about why your site has not ranked in the first position?
So, here is a checklist of some good On-page SEO techniques you should use during your SEO practices for websites.
On-Page SEO Good Practices Techniques
Following are the techniques:
1. Content serves first
A website that is well designed with clear codes but with bad content will definitely not survive in the SEO world. But a website with good content will achieve great heights with or without SEO practices for websites.
What does good content mean?
Want to make your post targeted and drive more traffic?
Want to make the search engine rank your website in a higher position?
Original content – Content that is not copied from elsewhere
Quality Content – Quality content is the king in the SEO good practices industry. Write quality content in each page
Content that is published on your site first – If you have written the contents but if you have already published it on another site, then it is not considered to be fresh content.
Text description – Have a text description for all the videos and images which are added to your site
Useful content – Publish On-Page SEO practices for websites contents that are meaningful and useful. Don't publish content for namesake. The contents you add should add value to your site.
Lengthy content – Length is another strength of On-page SEO practices for websites. Longer content proves to be better than short ones. But see-through that the content is rich in information
Researched content – Do research on your topic and write contents that are derived from a trustworthy source. Your content should be checked for plagiarism before posting it to your site.
The frequency of posting – Update and content frequently with fresh content. Fix a time gap and stick to it to publish posts.
Engaging content – Make your visitors more engaging in your site through your content. Always write content from the point of view of the customers. You can make the people engaged in your site by asking questions or asking them to post their opinions.
Social sharing buttons – Make it easy for people to share your content. Use social sharing buttons on your page so that your content is distributed among various social platforms. This will also signal the search engine that your content is more valuable. Believe us On-page SEO + Social networks make a perfect match.
2.  Page Titles, Tags, Description, and Formatting
The factors which search engines consider while ranking a site includes the Page title, description, heading, and another formatting of the site. Search engines will easily index the pages only if they are able to understand the page. The factors are mentioned below in detail
Page titles – Every page of your site should have a unique title that will help the search engine and the users to understand the page. You can include keywords in your title.
Descriptions – Many site owners forget to include meta descriptions for their pages. The meta description is the brief content that appears to the searcher on the search engine result page. It should be short and crisp and can be up to 150 characters. The description should be attractive so that it makes the searcher click on your link and reach your site.
Meta Tags – Each page can include a set of keywords in the form of meta tags. The keywords should be relevant to the content of the page.
Body tags – Always break your content into smaller sections to make it easy to read. These sections can be provided headings with tags such as H1, H2, H3, etc. Usually, H1 tags are used to mention the main page title. These heading tags will let the search engine know which part of the content is more important. Write headings that are rich in keywords that will be crawled more easily by the search engine spiders.
Formatting – The pages of the site should be properly formatted with headings, subheadings, font size, paragraphs, bold, underline, and italics. Formatting the text will make it more appealing to the readers.
Images – Images are another way of attracting customers to your site. But it should not increase the loading time of your page. To upload effective images to your site follow these simple steps.

Use original image
Customize the size of the images
Use the Alt tag for the image to make the search engine understand the image
Use descriptive file names for the images which can also include your keyword
Use Content Delivery Network in case you have added a lot of images on a single page. This will help the page load faster than before.
3. URL structure
Search engine-friendly URLs are very important for a site as the search engines will crawl better to these URLs. URL structure is basically split into four parts.
These are the links of every page in a site. An URL should not exceed 250 characters and always use hyphens to separate different parts of a URL. Avoid using special characters in URLs.
Grouping pages under various categories will help the visitor and search engine easily find what they are looking for. You can also have subcategories but too much will spoil your structure.
This is the navigation that is displayed to the user to make them know where that page is exactly located on that website. It provides links back to the previous page. It lets the user navigate inside your site in a structured way.
A sitemap is an organized model of a website that allows the users or crawlers to easily navigate through the site. It is like a layout map in a large shopping mall.
Recommended courses
4. Internal Linking
Making the search engines and users move deeply into your site should be the main goal of your site. This is possible by means of internal linking.
Internal linking is an important weapon in On-page SEO Practices campaigns. Internal linking will help you to have control over the bounce rate. The uses of internal linking are listed below
It makes the visitors navigate easily around your site.
It helps the search engine to crawl to your site more quickly
It helps to build the relevancy of the page and in turn, increase the ranking of your page
Internal linking is considered more important in On-page SEO Practices because
Search engine spiders will follow the links on a page. If your site is just full of contents without any links then the search engine will simply read your page and go. But if there is any link then the search engine will automatically get redirected to that page
Internal linking is the best way to let know the search engine about your other pages which are not yet discovered.
In this way, you can concentrate on the most important page by sending more internal links to that page.
This is the best way to increase the time a user spends on your site. Thus it increases the bounce rate and the number of pages per visit.
5. User experience
A site that offers a good user experience is more likely to be ranked higher in search engines. Factors that provides a good experience are discussed below
Increase Site Speed
A website is said to be user-friendly when it loads faster than other sites. A faster site can increase your ranking in search engines.
Search engines like Google are spending a lot to make the web faster. In order to make the site owners realize the importance of loading time, search engines have added speed as one of the main ranking factors.
If you don't know how to make your site load faster then use a tool to increase the speed and also contact your host provider
Search engines also provide some recommendations to increase the speed of your site.
One of the best ways is to use a Content Delivery Network (CDN) to increase the speed of the site.
Responsive design
Responsive design enables to adapt the layout of a site to whatever device a user is browsing on. It will help the user to navigate easily around the site thus attracting more customers to the site.
Responsive design is also one of the factors in driving more traffic to your site.
Responsive design will increase the click-through rates of a site
It will enhance the site's On-page SEO Practices performance
It increases the visitors time on site
Readability
Is the font size too small or too difficult to read?
Your content can be of good quality but if it is not delivered in a proper way then your goal fails.
Make sure that the content on your site is easily readable. It will help to make the visitors get engaged in your site.
If your site does not have proper formatting and font then your bounce rate will increase. This will indicate the search engine that the site is not offering any value.
Organized content
Is your content well organized?
Can a reader easily understand the content?
Always keep your content in a structured or organized way so that even people who are just glancing at your content can gain knowledge from it.
6. Keyword Density
Including relevant keywords or phrases throughout the content is more important for On-page SEO Practices. As it will help the search engines to understand what your content is all about.
But the overuse of keywords will also affect your site. Overuse of keywords will make you're being banned from search engines.
Keep your keyword density to roughly 2 to 5 %.
Instead of using the same keywords repeatedly, find alternative words with the same meaning and use it in your content. This way you can avoid the risk of being banned.
7. Add outbound links
Providing links in your site that will link to other websites which are related to your business has a positive impact on On page SEO Practices. Adding links to external sites will build a good relation in the eye of search engines.
Outbound links will let the user dig deeper into the content of the site.
The main thing to be kept in mind while creating such links is always a link to a trusted source or site.
These links tell the search engine that the content adds value to the readers and this will help the site to get a higher ranking in search engines.
8. External Javascript or CSS
Externalize the Javascript and CSS codes to help your site load faster.
9. Geotagging
Use Geotagging feature in your site so that the users and search engines will be able to easily locate the place of your business.
10. Authorship
The search engine is getting ready for the next generation of On-page SEO Practices to rank the websites. Search engines have decided to rank a site higher if the content written by people has authority over them.
Use Authorship to have authority over the content you publish on your site.
One way to have authority over the content is to publish the content through a Google+ profile.
Conclusion
These techniques are just a few ways to improve your On-Page SEO practices. These new On-Page SEO techniques will
Help you get a higher rank for your site
Improve the traffic to your site
Let the search engine spiders crawl to your entire site
Increase the value of all your pages
Increase the relevancy of internal pages
It will take some time to implement these techniques on your site. But if done it gives you a better result which will last for long. It is worth doing.
Recommended Articles
So here are some articles that will help you to get more detail about the SEO good practices, SEO practices for websites, and also about the SEO good practices so just go through the link which is given below.