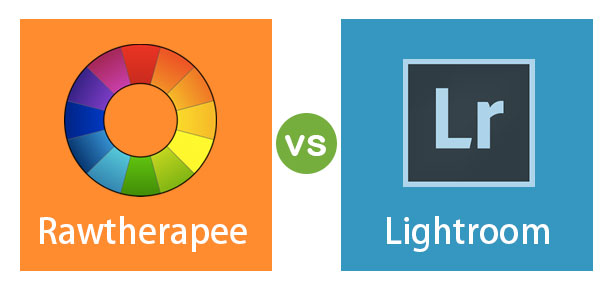 Difference Between Rawtherapee and Lightroom
In this article, we will see an outline on Rawtherapee vs Lightroom. Rawtherapee Software and Adobe Lightroom Software are image editing software, just like Adobe Photoshop software, but they have different features in some aspects. Rawtherapee software is one of the open-source programs that means it is free to use for all and facilitate a large number of image editing at a time. On the other hand, adobe Lightroom software is a part of the Adobe family and uses a non-destructive method for image editing. This article will discuss all of the software, such as we will see key differences of the software, the Comparison table of the software, and other important terms about Rawtherapee software and Lightroom software in the step by step manner.
Head to Head Comparisons Between Rawtherapee and Lightroom (Infographics)
Below are the top 4 comparisons between Rawtherapee vs Lightroom:

Key Differences between Rawtherapee and Lightroom
Let us discuss some of the major key differences:
Rawtherapee Software
Rawtherapee, an image editing software, was originally developed by Gabor Horvath, a citizen of Budapest, Hungary, but later it was launched under GNU General Public License Version 3 as an open-source program in January 2010. Initially, it was named 'The Experimental Raw Photo Editor', but later it changed to 'Rawtherapee' and written in C++ computer language.
You can operate this software on different operating software such as Windows, Linux, and Mac OS. If you want this software on your personal computer, then just go to the official website of this software that is www.rawtherapee.com and get your version free from there and enjoy it.
Rawtherapee software is also available in many different languages, so there is no issue with understanding the language of this software.
We have some new tools added in this software: Retinex tool, Soft-Proofing support for printing, Curve pipette for picking up the right point from the curve for getting better results, and many other exciting features.
Adobe Lightroom Software
Lightroom software, adobe family software used for organizing as well as manipulating images by using its exciting features. It is written in C++ and Lua, a computer language and developed by Adobe Systems in February 2007.
You can have this software in Windows 7, Windows 10 and its later versions, Mac OS and its later versions. Its last release was Lightroom Classic software, which was launched in November 2019. You can download this software from the official website of Adobe Systems is www.adobe.com.
Just search this website on your browser's URL and go on the Home page of this website and then search this software there. Adobe offers you a free trial of any one of its software for your better understanding of that software.
It also has a different type of tools that are Auto tool that helps you place your image at the right area of the software because there is no undo option in Lightroom software; after placing the image, you can adjust the white and black combination in this software for increasing the effectiveness of any effect.
Rawtherapee vs Lightroom Comparison Table
Let's look at the top comparisons between Rawtherapee vs Lightroom:
| | | |
| --- | --- | --- |
| Basis of Comparison | Rawtherapee Software | Lightroom Software |
| Supported File | Rawtherapee supports some raw file formats that as Canon Dual-Pixel, Pentax Pixel shift, and many others. A non-raw file that is supported by this software is JPEG, TIFF, and PNG. | Lightroom also supports the same raw file formats that are JPEG, TIFF, PNG; apart from these file formats, it also supports PSD and CMYK formats. |
| User Interface | Rawtherapee has an image editing table, an adjustment panel for the batch of images in its user interface, and it also provides a preview screen of 1:1 for JPEG image in the working screen of its interface. | The user interface of Lightroom is something different from of Rawtherapee software because it divided into two sections are Panels and Tabs. You will find Tabs in the upper part of this software, which shows the current environment in which you are working. We also have a library section in this software, which shows a list of images. |
| Process | The processing of the file is supported by sidecar files, which allows full and partial loading of the images in the software. The parameter of the image during processing is generated managed by Dynamic Profile builder for better results. | The processing of the file is supported by the Library. The library works as the gateway in adobe Lightroom software and organizes the image by managing metadata of images. |
| Preview Support | Rawtherapee have a different type of preview support when we use this software on Windows and Linux, but have limited support during using of this software on Mac OS. | You can create a slideshow in this software and take it as a preview of your project work. You can also add music and background in the slideshow for better results. |
Conclusion
Now, after this article, you can find important and effective differences between the Rawtherapee software and Lightroom software. Once you go through this article from start to end, you will easily find the right image editing software for you, and by practicing on that software, you can have good command on that one.
Recommended Articles
This is a guide to Rawtherapee vs Lightroom. Here we discuss the Rawtherapee vs Lightroom key differences with infographics and a comparison table. You can also go through our other related articles to learn more –