Updated March 20, 2023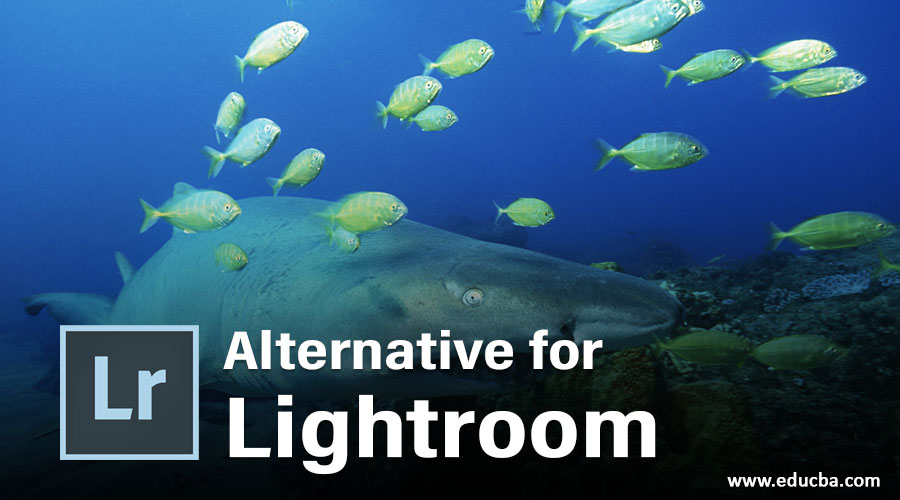 Introduction to Adobe Lightroom Software
The following article provides an outline for Alternative for Lightroom. Adobe Lightroom Software is one of the software maintained by Adobe Systems and used to organize and manipulate images of digital media. This software is compatible with different operating systems that are Windows, Mac OS, iOS, and Android. We have different types of alternatives for this Lightroom software. We will discuss some of the alternatives to this software in our article. The alternatives of Lightroom software are Luminar software, Microsoft Windows 10 Photos software, Apple Photos software, GIMP software, Paint.NET software, and much other software.
Alternatives for Lightroom Software
Here we will have a smart overlook of the alternative software of Lightroom software for enhancing your knowledge about image editing software, and once you have knowledge about them, you can be built up your skill more easily in image editing.
1. Luminar Software
It is also a photo editing software, which was developed by Skylum software in November 2016. It is compatible with Windows and Mac OS operating software, and its latest release is Luminar 4, which will release in November 2018. You can find this software from the official website of Skylum software that is www.skylum.com.
This software can work in both forms that are stand-alone (stand-alone means work as independent software for any task) or used as the plug-in application (plug-in means you can use this software in other graphics designing software as supporting software for any specific task). You can use this software for filtering images as well as using layer and mask properties of this software for getting effects in the image with different tools that offer by this software and for many other things.
2. Apple Photos Software
The next alternative is Apple Photos software, which was developed by Apple Inc. in September 2014 as part of the iOS 8 application. You can run this software on iOS 8 and its later version, iPad OS, OS X Yosemite, and on much other operating software. This software is available on the official website of Apple Inc. is www.apple.com/macos/photos. It has many exciting features which makes it very useful for graphics editors. iCloud Photo Library is one of the main features of this software, which provides you many different pre-designed terms for making your work easy in this software or you can also get ideas from this iCloud photo library for your project works.
3. GIMP Software
GIMP is another useful alternative to Lightroom software, which has its own interesting aspects. Let us take a look at this software and its features. GIMP was developed by the 'GIMP Development Team' in February 1996 and is open-source software that means you can have this software on your personal computer without paying any amount to its developers. Initially, it was designed only for Linux systems, but later it became compatible with Windows and Mac also. The latest version of this software was released in October 2019 and you can find it on the official website that is www.gimp.org.
GIMP stands for GNU Image Manipulation Program and is almost similar to adobe Photoshop software but it doesn't offer you organizing facility of images. You have to organize images in outside software and then take it in this software and edit them with the help of tools available in this software. You can also manipulate images in it because it is an image manipulating program, which is used by the image editor.
4. Microsoft Windows 10 Photos
Let us now move toward, what Windows offers in our aspects. The alternative of Adobe Lightroom, developed by Windows Corporation in October 2012, is Microsoft windows 10 Photos software. The latest version of this software is released in September 2019. This software is compatible with all versions of Windows such as Windows 8, Windows 8.1, and Windows 10 and so on.
It works for image editing and manipulating the image and also allows a single window working at a time. The draw bag of this software is, it doesn't support raw files. You have one exciting feature in this software that is a flag or tag your image. It means you can make a mark on your image so that you can find your image any time from the bulk of images.
5. Paint.NET
Paint.NET software is also an open-sourced program, which is available free for everyone. It is generally designed for Windows operating software and not compatible with Mac or Linux operating software. This raster graphics image editor software was initially released in May 2004 and written in C#, C++, C++/CLI computer languages. You can find this software in many different languages; some of them are English, French, Danish, Chinese, Polish, Portuguese and many others. This software is available on the official website that is www.getpaint.net and you can enjoy it on your personal computer by having it.
This software has an old fashioned user interface, which offers simple tools for beginners of image editors. You can use this software for manipulating an image but not for organizing them. One more important thing about this software is, it performs editing of one image at a time, so it is not good for professionals, who work on the number of an image at a time.
Conclusion – Alternative for Lightroom
This is all about the alternative software of Adobe Lightroom software. After this article, now you have great knowledge about the alternative and you can understand them easily. Once you have knowledge of these alternatives, you can choose the best one of them for your project work and get command on that one.
Recommended Articles 
This is a guide to Alternative for Lightroom. Here we discuss the top 5 alternatives for lightroom software in the market easily in image editing. You can also go through our other related articles to learn more –