Updated May 18, 2023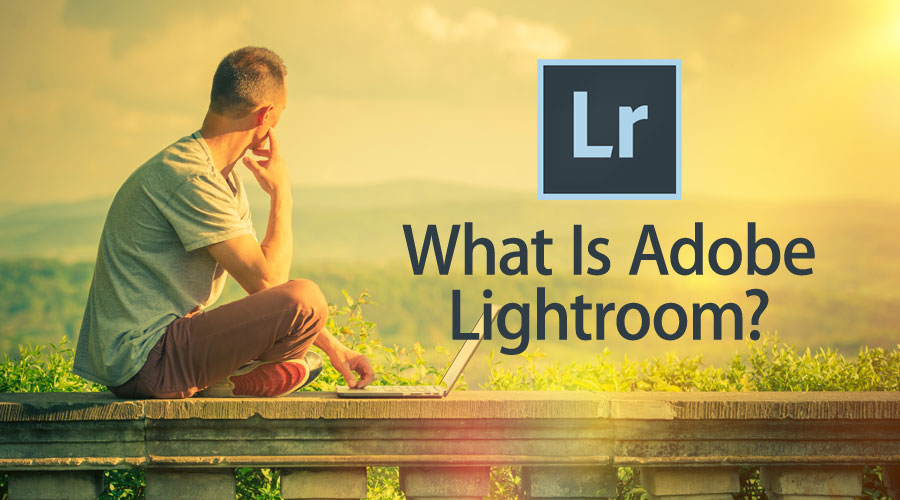 Introduction to Adobe Lightroom
Adobe Lightroom is officially Adobe Photoshop Lightroom. This software is a successor to Photoshop and is much more advanced and updated than it. It is an image enhancer and manipulation software and a part of the Adobe software suite. It is compatible with Windows, IOS, Android, Mac OS, and Apple TV. It is non-destructive software. It keeps the original files and edits saved separately. Users typically use it to import, save, edit, tag, and share numerous digital images. Lightroom, being a successor of Photoshop, is advanced software, but it still lacks many features of Photoshop.
Understanding Adobe Lightroom
Lightroom helps in image editing and provides solutions that allow users to strengthen and edit images using external features. In addition, lightroom helps users modify and manipulate images that are based on the features and properties of images.
Lightroom work on organizational features that allow users to organize and manage all the photos in bulk faster and easier. Lightroom is the most popular and easier tool for photographers looking for an easy editor. It is also ideal for beginners and graphic designers.
Lightroom is more used for image retouching. This includes improving the digital images, color tone, and color balance, removing the red-eye effect, cropping, filters, and many more possible edits with Lightroom.
Some of the image formats that Lightroom support are JPEG, PSD, PNG, and TIFF. It also supports the editing of raw images. With Lightroom, users can also print images. It supports the printing parameters and their orientations.
How does Adobe Lightroom Make Working so Easy?
Lightroom is an easy program with limited edits and features designed for specific needs and requirements. It makes the working of the user effortless and quick. With this application, users can work on the images from anywhere at any time. They may use a smartphone, tablet, or computer.
The program has an inbuilt syncing option that provides users with a flexible and adaptable platform that allows them to edit their photographs easily. In addition, Lightroom comes with a cataloging feature that helps the user to make a simple and smooth organization of photos. It also helps speed up the find and retrieve process, making photographs readily available to users.
Top Adobe Lightroom Companies
Some of the Top companies are –
Harnham
HasOffers
Wunderman, Inc.
ICiDigital, Inc.
Triad Digital Media, LLC
What can you do with Adobe Lightroom?
Users have utilized Adobe Lightroom to create incredible presentations and projects. The workflows and interface of Adobe Lightroom are user-friendly and transparent.
Adobe Lightroom works amazingly with manipulations.
It helps to edit videos and images extraordinarily.
It is excellent for capturing photos from popular DSLR cameras.
Lightroom has inbuilt presets that also make working effortless.
Working with Adobe Lightroom
Working with Lightroom is as simple as anything. The interface and workflow of Lightroom are straightforward. It involves four stages Importing, Organizing, editing, and sharing.
The main editing tools in the program can be accessed from the Edit button. This edit button has color, effects, optics, detail, geometry, and light adjustment panels. The Effects panel is used to restore contrast and brightness to dull photos. The geometry panel works great for correcting perspective issues, while the Optics panel is used for correcting distortions and adjustments. You can use the freehand Brush tool for irregular fields, and the gradient tool is used for toning and coloring.
Advantages of Adobe Lightroom
Some of the advantages are –
1. It is easy to view the photos in Lightroom
Lightroom's photo viewing in the program is easier due to its foundation on a catalog database. This database stores information about all the photos and their attributes. It also creates previews of the images and helps the users to sort images easily and quickly.
2. Searching photos made easier
Lightroom uses the information to find specific photos and images. The search is based on criteria and keywords. We can give keywords or add metadata in Lightroom for faster search of images. Lightroom is a program that works with multiple images, and this feature helps the user marginally.
3. Lightroom saves hard drive space
Lightroom is a non-destructive program. It doesn't modify the photo files. Instead, it keeps a record of any updated changes done in the file; this process takes little space on the hard drive.
Required Adobe Lightroom Skills
Prior skills required for learning the Adobe Lightroom Application are that the users should be aware of image editing fundamentals and graphics designing. The users should have a passion for editing images and videos. Creative imagination and ideas are an added advantage for the users.
Why Should We Use Adobe Lightroom?
Using Lightroom, photographers and artists can process and edit their images. They can perform almost all types of modifications, such as importing, sorting, organizing, rendering, and exporting them. The users can also share their edits and images directly on the web.
It is designed to allow users to work on multiple images simultaneously. Its workflow is easygoing and user-friendly. Moreover, in Lightroom, users can apply the presets much faster than Photoshop. Photoshop works on the action, and it is a step-by-step process. While using Lightroom, you can apply the preset to multiple images simultaneously, which makes the application more demanding and efficient.
Adobe Lightroom Scope
The scope of Adobe Lightroom is very bright and clear. Today, most photographers and artists go to Lightroom for basic editing. Lightroom is specifically designed for working with RAW files and offers a wide range of presets and tools that closely resemble those in Photoshop. Yet, for advanced retouching and manipulations, users still consider Adobe Photoshop.
Who is the Right Audience for Learning these Technologies?
Well, Adobe Lightroom is an easy-going and simple program. It can be learned by anyone interested in image manipulations and image editing. Lightroom has an inbuilt organizer that helps sort images and organize them accordingly. Audiences that use Photoshop can also opt for Lightroom for basic and simple editing.
How will this Technology Help you in Career Growth?
Adobe Lightroom has so much in store for its audiences. The users learn many skills and techniques by using the programs. Lightroom includes color balance, image retouching, red-eye removal, filters, masking, the ability to modify multiple images simultaneously, presets, and many more features. It has many skills that are not available in Photoshop and are new and latest. Users can use these skills to enhance their careers and prospects.
Conclusion
Finally, Adobe Lightroom is an amazingly developed software for photographers and image editors. While Photoshop is a more complex program for image editing, Lightroom is a straightforward software used mainly by beginners and newcomers.
Recommended Articles
This has been a guide to What is Adobe Lightroom. Here we discussed the working and advantages of Adobe Lightroom with the top companies that implement this technology. You can also go through our other suggested articles to learn more –