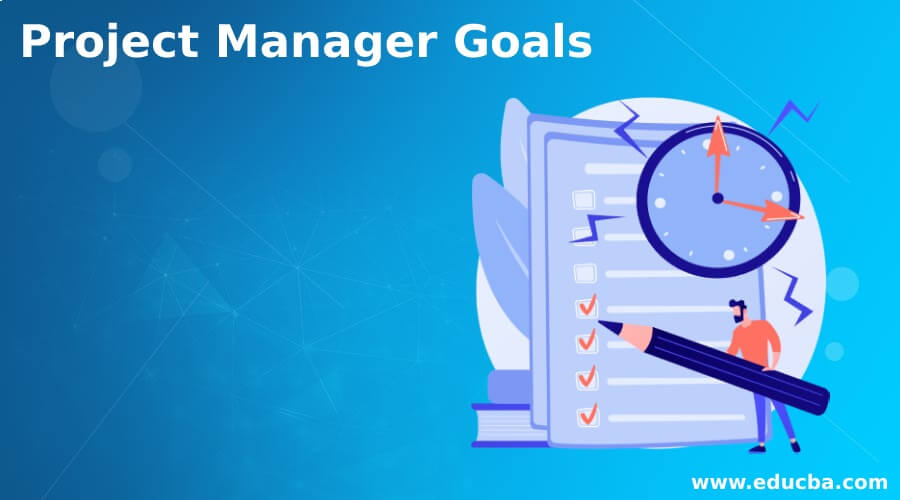 "To err is human, to forgive divine"—this is one quote that you must've heard many times as you were growing up. It is indeed a very basic human trait to make mistakes and miscalculate many aspects of work. But, recipients of that work also happen to be humans who, most of the time, aren't so forgiving, especially when it comes to products and services rendered to them. One such service within an organization project and leading these are the project manager. While we are bound to make mistakes, a project manager goals heading a project needs to be so focused and cautious during the course of the project that they need to look out for things that can lead their project astray and can be detrimental for their career ahead.
In this article, we're going to explore my take on the top 8 mistakes that project manager goals often commit but need to be avoided at all costs. These mistakes can have serious consequences to the project and can flip off the wrong switch.
Project Manager Goals, Duties, and Responsibilities
Before we venture into the list of 8 mistakes that can send your career spiraling down, it's important to know what is your role in the grand scheme of things and how your responsibility as a project manager goals encourages the organization to get involved in breath-taking business strategies, on the basis of that you can successfully pull it off.
A project manager goals essentially are responsible for the 4 main and important functions of management. This list includes:
Planning – This function is the most important duty carried out by project management goals. It involves pure dedication and zeal to get work done. Planning concerns with answering questions that crop up: what, when, why, how of the project. Planning is an iterative process and needs to be conducted throughout the life cycle of a project.
Organizing – Once the plan is finalized and requirements are in place, the project manager's goals move on to organize and set up a team. It's important to know the requirements of the project thoroughly to organize all the remaining aspects of the project as per the project plan.
Leading – In project manager goals, leadership is an important trait for a project manager, and through leadership comes in team management and team communication. Project manager goals look at all the requirements of the project carefully and accordingly handles the talent in the team. Leading the project correctly towards its objective is another aspect of this function that makes or breaks a project manager's project.
Controlling – Monitoring the project and steering it clear through the implementation and controlling phases are other lookouts for a project manager goals that need to be taken care of very gently. Scheduling and tracking are factors that contribute to this functionality.
You can read more on the project manager and other different project roles at A Complete Guide to Project Team Members. Now to the main part, the mistakes within your job responsibilities that you need to avoid.
Misjudging Project Team Member Skill Set
Team resources or members form the backbone of the project and its proceeding. Face it! You need them to get your project going and to cross the finishing line of your project. Picking team members to perform to their strengths can be quite a boon for your project. It takes a great project manager key skills to judge their team members' strengths and skills and use them wisely for the benefit of the project, business, and their own growth.
The mistake crops up when you are oblivious to the fact that this judgment call even matters. There are projects that have met with failure due to project managers posting the wrong person to do a task that could've been done wonderfully by another team member. Optimal results are obtained by project managers who focus on bringing the right kind of job to the right individual within the team. Sit with your team and get to know their strengths and weaknesses. Give yourself the freedom to orchestrate the project as you need it to be. Think. Act. Relish success. Don't misjudge an important and vital skill.
No Clarity on the Project Requirements
Projects have a definite aim and a target to be achieved and completed. But, if you as a project manager aren't aware of the project in its entirety, it's surely a problem. Project requirements are the key components in setting up the project and building a house on the basis of it. With regard to project management, it's not only the destination that you need to be aware of but also the journey towards this destination.
Projects are deployed with certain business goals in mind. If there's no clarity on what's needed in order to reach those business goals, there's no proper way that suggests you're on the right path, as per the project plan. As a project manager, you might reach the end goal as suggested by the business, but you're never going to be able to completely look through all the different co-related goals that get picked up on the way to the completion of the business objective.
Sidelining Risk Management
Risk management is one of the most important areas within the realm of project management. As a project manager, without risk management, you will be missing out on a large margin of errors and will be around a higher possibility of introducing them through your tasks and activities. You will need to gather around your team and brainstorm about the possibilities of many roadblocks that can hinder your project's success. These roadblocks can potentially be very detrimental to your project and can be just a minor bump on the road, but a bump can be off-putting and can cause you to lose on time and efforts and high-valued resources.
With a list of potential risks on paper, a project manager can have simple action plans constructed for each of them so that if and when you encounter them, you will be prepared to tackle them and ensure that the damage done to your project plan or project schedule is to the minimum.
Anticipating risks is a good project management practice for any project manager and should be mandatorily practiced for each and every project you undertake. You should never make the mistake of leaving this out of your project management plan.
Quantity over Quality
As a project manager, favoring quantity over quality can be your downfall as businesses that run mainly on quantity have very little to offer customers. Though your numbers will be staggering high, no individual would want to be in possession of a product that they have invested in having a low level of quality. Customers want their products to be long-lasting and serving them correctly for their purpose. If all your processes are set up without a quality check in place, there's a sure chance that your projects are constantly failing, and your business plan is never reaching targets when it comes to revenue.
Revenue targets are very important to any business, and a business needs to have clear and precise quality control and assurance models to boost the quality their products possess, which will, in turn, affect their proximity to their revenue targets in a positive direction.
Not Indulging in Getting a Buy-in from Project Stakeholders
Ask yourself, would you give in all your dedicated time and effort if you're not convinced about the job you're taking up? I am sure that you wouldn't bat an eye before replying that you would simply not. If you wouldn't be giving in your all when it comes to a work assigned, how do you expect your team members and other project stakeholders to contribute to the project as you intend it to be?
Getting buy-in from your project stakeholders and your team members is essential for the smooth functioning of your project. To get their buy-in, it's important that you maintain openness and transparency among your team. The more they know, the more they will understand. This way, they will understand why the business has taken this project up and will know the benefits in store for them.
Allowing Inflation of Project Scope
Project scope determines where you draw the boundaries of your project. Imagine a perfect project scope, and as the days pass by, you will find yourself and your team attending to a varied number of requests coming in for the change. You invest your time and energy in attending to these change requests, and now you are putting your project scope at risk by hitting a pause button on the project. You are not only delaying the process but drastically increasing the time and budget allotted to the project as it is going to surpass the days allotted to the project.
This inflation of the project scope by allowing for different change requests to eat up time is pushing your project off balance, and it will then become very difficult for you to bounce back from the depression.
It's necessary that you avoid such circumstances and focus on creating a sub-team that will keep an eye on such change requests or any situation that threatens the scope of a project. Sometimes the requests are genuine; this is where the sub-team will weigh the pros and cons and help you decide accordingly.
Saying Yes to Everything
Flexibility is surely a great trait for a project manager as committed as you are. You're eager to get work done and to be able to prove your worth in the grand scheme of things. But, what happens when you say "Yes" to literally everything that everyone asks of you. At such times, when things come concurrently to you, you will be flooded with work and won't really give justice to any one of them. This can result in loss of trust and can provide a serious smudge on your reputation. You will allow your team to be overworked and will severely burn them out. This can disintegrate your team and can leave you with limited options to deal with in your projects.
Saying "Yes" to just enough work can ensure your concentrated efforts on all the tasks that you have undertaken. Being a diplomatic individual will allow you to draw the line when you're completely thrust with enough work to sustain you and your team's days. It's better to nicely put down a rejection to the work that clients are thrusting on you rather than taking it up and putting up a bad show for them.
No Proper Communication Plan
And it all boils down to effective communication. Control your communication, and you have a fair amount of control over your project. Communication forms the crucial component of any plan or project. It's this communication that can bind the project stakeholders together and make project managers key skills more aware of the situations surrounding the project. Projects can be a lot easier if you have an effective communication plan at hand.
Through communication, you can learn, and through this learning, you will be able to counter the many problems you face. Your project can be successful if your communication plan is thorough and well-thought of. It will be helpful for you to coordinate your work and keep you in the good books of all your project stakeholders and team members.
Learning from Mistakes
Learning is always something that you need to keep continuous in your life. With learning comes a myriad of mistakes that one can learn better from. It's in failure that you can rise and meet success. As project managers, we need to keep learning from our mistakes and make sure we don't commit them again. In the process of learning, it's essential that we always take a step ahead with the learning we implement.
These mistakes are easily avoidable and need focus and concentration to get through with. Project manager key skills are always loaded with a lot of tasks and activities, and while keeping track of these, it can often happen that you miss on some of the main activities there are in the entire tenure of a project management key skills. Keeping calm and organized can surely help you immensely. All the very best for your future as a successful project manager!
Recommended Articles
This has been a guide to project manager goals encourage the organization to get involved in breath-taking business strategies, on the basis of that you can successfully pull it off. These are the following external link related to project manager goals.