Updated June 12, 2023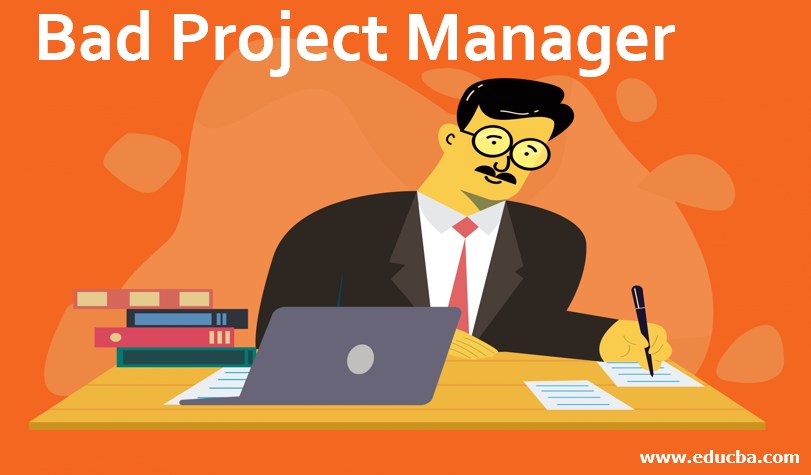 Who is a Project Manager?
A project manager is the backbone of a project; the leading hand that steers the project towards successful completion and optimum results. With impeccable people management skills and process management knowledge, a project manager can make or break a project. Oracle states in one of their research studies that 90% of respondents to a survey find the importance of the role of a project manager to be extremely important, with 47% claiming it close to critical to the success of a project.
With such large stakes on a proficient individual, we'd always want a highly skilled and passionate person to get the work done in the way it is supposed to be done. But, imagine a situation, where your project manager is not all someone you envisioned a project manager to be. Then, my friend, you and your project are in serious danger of failure and a lot of stress and overload of work.
Bad project managers don't prod the project towards success but rather rip off the time, budget, and even the resources allocated on the project. Another survey, in contrast to the one mentioned, states 57% of failed projects are a direct result of failed management on that project and a serious breakdown in the way communication takes place between the project manager and the project team.
In this article, we will look at these bad project managers in detail and take on signs and signals that tell us that we have a bad project manager at hand.
6 Types of Bad Project Manager
Bad project managers can come to you posing different problems to your project experience and setting off a degraded experience for your team as well. When a project manager does their job well, it can bring about immense benefits for all within the organization, but if your project manager is heading down the wrong road, it's best if you can identify which road it is.
1. One Who Procrastinates
This type of bad project manager has never heard of the word punctual and isn't too bothered about it. When it comes to deliverables and schedules, These bad project managers always seem to miss the deadlines and push tasks further on for a later time. These bad project managers fail to deliver on a routine basis and don't seem to attain the results that they are required to reach.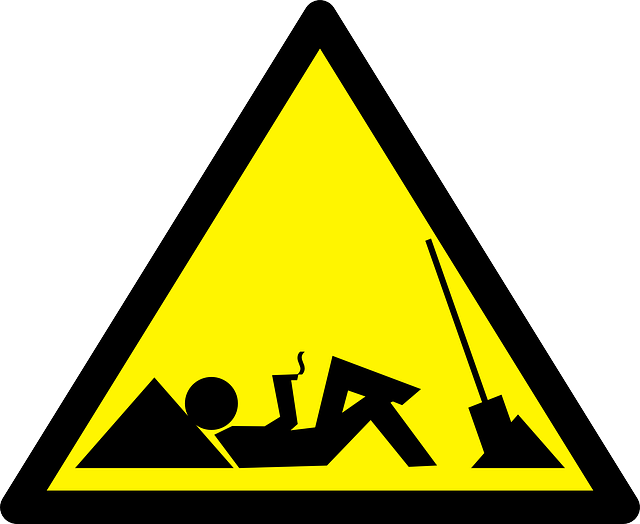 These bad project managers not only affect the work but even negatively affect the people driving this work. They care very little to confront clients and manage all the project deadlines and dates. This behavior can be detrimental to team members as they lose faith in the figure who is supposed to lead them to work efficiently and drive the project on time. Even updates are missed by such bad project managers and this is not a good sign for the project or the organization.
2. One Who Micromanages
This type of bad project managers doesn't mean ill but tends to go the extra mile to look into the work performed by the project team members. This project manager looks through every piece of the manageable task and not a single detail is spare. Often, this behavior can get project team members to feel a bit suffocated as they aren't allowed their space for creative and hard work. These managers want to be updated every now and then about each and every development that takes place over the span of a workday. While they can try these stunts on new project team members, but most often than ever, breathing down an experienced team member's throat can lead to dissatisfaction among team members who can actually perform heavy-duty work.
A high-level view of the tasks for the day or week should be enough for a project manager to plan and perform the allocation of tasks, but for bad project managers, this isn't enough.
3. One Who is an Over-the-top Optimist
This type of bad project manager loves feeling high and wants everyone on the team to feel the same too. But, optimism is one thing and overly optimism forms a whole new story altogether. This is mostly the case with new project managers as they only like to see the bright side of things and refrain from addressing the pressure points or pain points of a project phase. This can lead to a lopsided project and can disrupt the real picture that the project team needs to look at. As a project manager, they will need to look at the project in a very real sense and indulge in touch decision-making ventures.
Sugarcoating is this bad project manager forte and not everything in life and business is a piece of cake. So, if you're dealing with a bad project manager, who has a perpetual smile and a hint of lunacy in believing that everything is perfect, then you're at the mercy of a mad man.
4. One Who is a Pessimist
Strikingly opposite to the optimist is the one and only pessimist. This type of bad project manager might not even see the glass there. While a pessimist can give you and your team a reality check on the project's proceeding, they will only worry and emphasize the tasks yet to be completed and the difficulties they might pose in the future.
These project managers don't look at the team's and project's past achievements and reward the team for that. There is no recognition or acknowledgment of any sort and this routine work can be quite depressing and can push team members off-track, even if they were doing a good job before. These pessimistic project managers will severely criticize the work that hasn't been done without paying attention to the excellent work done.
5. One Who Knows it All
When you have a specialist, an expert, a worker, and a project manager all in the same person, why would anyone require a team? But, this kind of person can only exist either in myths or in the head and mind of bad project managers. This know-it-all project manager can ruin the efforts of another team member as quickly as a project can dissipate. Normally, these project managers have many years' experience and seldom want other team members to receive an accolade for their work. These project managers also indulge in taking decisions by themselves, while not allowing the team to have a say in the things that are taking place or when there's an important decision to be made.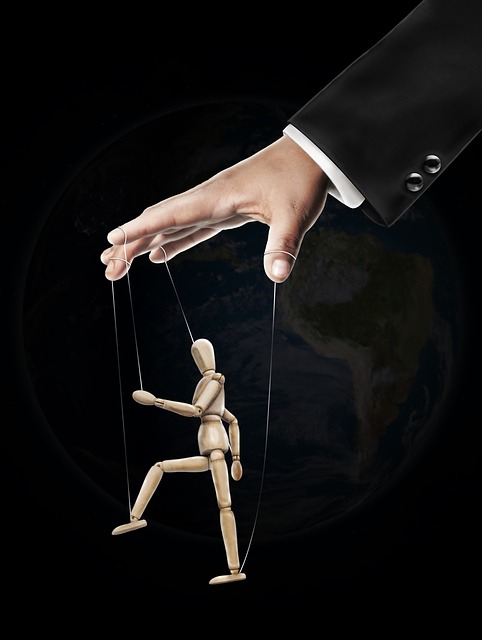 With no collaboration from the team, the project manager seems to like the boost in the ego as they go about on their own with the issues and problems of a project. The contribution from their team members is minimal and this can ruin the prospects of promotion or reward for many team members.
6. One Who Always Says Yes
This type of bad project managers can dare to allot you to multiple tasks in a day and overburden you immensely, all because they just can't say no! This project manager is the Yes machine of your team, and since the position is that of a leader, you can expect senior management cascading a lot of work to you.
The main problem with this project manager is the fear of conflict. These individuals, they don't intentionally mean to cause a situation of work overload, but with the constant Yes, they don't realize that they are sabotaging the project plan as well as the peace of mind of a project team member. They simply are afraid of confronting and putting their foot down in front of external clients or senior and top management.
6 Signs You're Being Led by a Bad Project Manager
Now since you've educated yourself with the different types of bad project managers, I am sure you already have someone in mind, and if you don't, that's great for you, your project, and your organization. But, there are still a few behaviors that these project managers exhibit that can give you a better clue about them and whether or not they are part of the bad project managers fraternity. Here are 6 signs showing you that you're being led by one.
1. Work isn't progressing as per plan
As a project team member, you know the project plan and it is surely displayed and stored somewhere within your reach. You can clearly see that the execution of the project plan is all haywire and isn't as you think it should go about. The work is delayed and your project manager doesn't really owe up to the delays in delivery, and the entire project trendline is dipping immensely.
Your bad project managers are now on the prowl and aren't doing his job well, jeopardizing your career and your intentions of working well.
2. You don't understand what they communicate
You don't seem to be making heads or tails of what they communicate to you during scrum meetings, conferences, or presentations. There's a certain slack but not because they are exhausted, but simply because they don't seem to care about it.

Effective communication is not present and you don't really know the prioritization of the work nor do the project stakeholders know of the progress you and your team are making with regard to the project.
3. They take all the credit for the work done
When you see your boss taking all the credit for the work you and your team have done, then it's a sure indication that you're dealing with a bad project manager. A dutiful project manager always encourages their team to work better and puts them under the limelight for the work and execution they have done.
For bad project managers, self-glory is important in order to scale the ranks and move ahead. If you come across this individual, it's best to go and either have direct contact with the HR personnel or approach your senior manager for consultation and to provide feedback.
4. Stakeholders are angry and all over the place
You can see the changes taking place ever since these bad project managers have entered the realms of the project. Stakeholders have an irate air around them and they are confused as to what is happening on the project, which they have funded and invested in. There's no clarity or transparency between your project manager and the stakeholders, internal as well as external. There's no respite after even several meetings and talks. There's not a communication plan insight and the project manager is almost as disconnected from the project as the stakeholders are right now.
5. Decisions are being made without team involvement
You notice that there are so many reforms and changes within the project structure and sometimes even pertaining to your area of expertise, but you haven't been part of the decision-making process nor have you any idea about these changes ever been spoken of. There's serious distress when you are so overwhelmed with work coming in and you have no say in it. You will also find it to be a depreciated effort being a member of this team and project.
6. It's difficult to confide in them and get along with them
These bad project managers have this trait that makes them most often repulsive and uncooperative. We can't seem to go through them with the issues we come across at work as they maintain a distance and are almost unapproachable to their team members. There's a serious lack of comradeship between you and your project manager and this can't be a good sign for you.
Conclusion
You've seen the signs but sometimes we think that these are just one-off cases of our project managers acting in these ways. But, it's good to keep the observing pattern up for a prolonged period of time, and if you find a trend in the way they act, it's surely a case of a bad project manager invading your project and jeopardizing your career.
Take advantage of the feedback mechanisms installed by your organization and never be afraid to raise your voice if something isn't quite right. If this behavior is going to affect your work and the benefits of the organization, it's extremely important that you flag this behavior to the senior management or HR. You will owe your project team one.
Recommended Articles
This has been a guide to Bad Project Manager. Here we discussed 6 Types of Bad Project Manager and 6 Signs which are being Led by a Bad Project Manager. These are the following external link related to project manager associate.