Updated June 9, 2023
What is your definition of a successful project?
Project Team Members – Many people would just look up to the planning and definition stages as the root cause for a project's success. But, the underlying factor among all these stages is the team working on the project. This set of people we know as project team members forms a project team. It's the collaboration among the project team members, performing the varied functions, that make them a successful project team, thus, contributing to the project's success.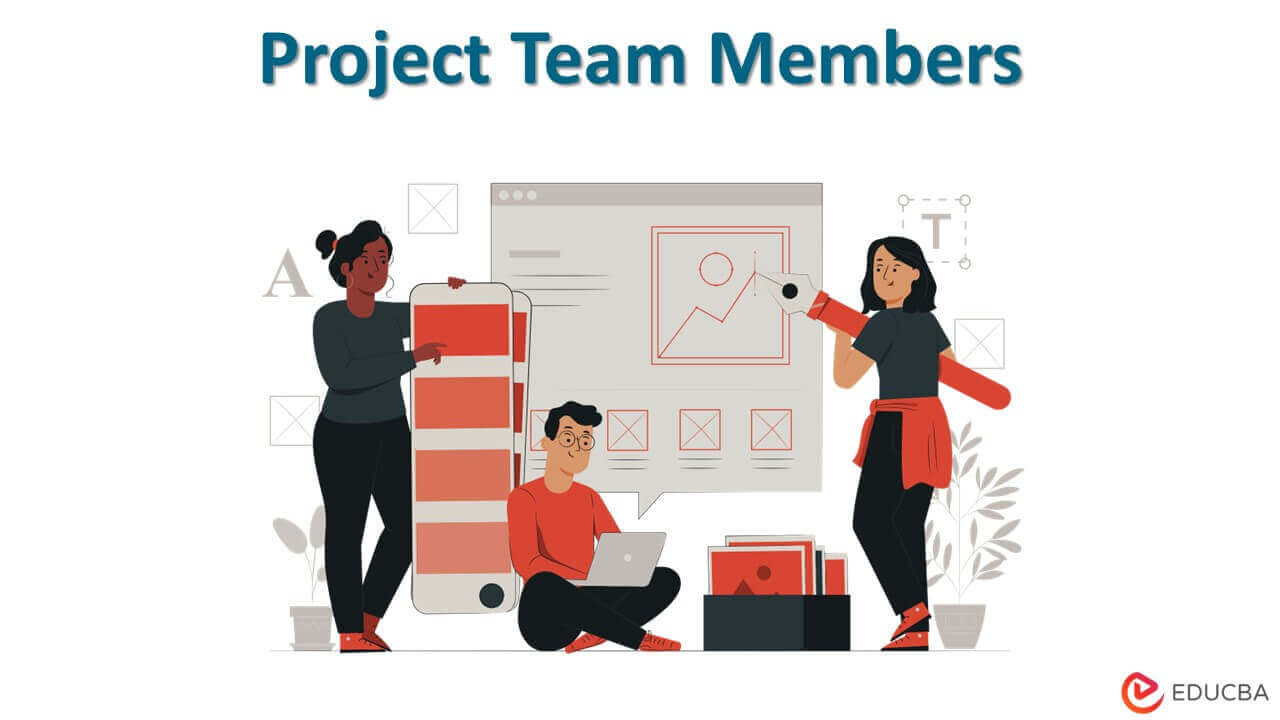 While it's the team that helps in the planning and definition stages, it is also the team that takes it through execution, maintenance, and implementation. In this article, we will provide you with a complete guide to the roles and responsibilities of every team member contributing to a project in the best way possible.
Project Team Definition
A Project Team can be defined as a collection of many roles pertaining to a project. These many roles for a particular project provide their clear and unadulterated expertise to the various aspects and stages of a project life cycle. Based on project type, scale, and scope, the different roles are accommodated and planned for, and the number of individuals or project team members is chosen and hired for the job.
Project team members can be divided based on their functionality and area of expertise (logical groups called sub-teams) and whether they are scheduled or nonscheduled team members.
| | |
| --- | --- |
| Scheduled Project Team Member | Nonscheduled Project Team Member |
| Also known as a delivery team, Scheduled project team members are those individuals you would want to track the number of hours put in, the financial impact they bring about, and their utilization as a resource. | Also known as the extended team, Nonscheduled project team members can be described as those individuals for whom time is not specifically tracked while on a project and are part of the team members brigade. |
Project Team Member Roles
We will look at 6 different project team member roles in the world of project management. These project team member roles contribute effectively to all the different stages of the project.
A project can't step forward towards achieving its set objectives unless its key team members are on board, ready to efficiently work on their part in making a success story out of the project. Here is more clarity on the varied project team members' roles and duties.
Project Manager
This is the most important and key role within a project. A project manager initiates projects and is responsible for a project right from initiation to completion. This is the primary role within a project. A project manager is responsible for keeping the project within the boundaries of:
Quality
Scope
Timelines
Budget
Project team members report to the project manager about all the project proceedings per the project plan. The project manager's duties include the following:
Developing a project plan
Effective communication with the project stakeholders and members
Planning and managing the various deliverables and tasks to be carried out in a project
Recruiting project staff
Providing leadership to the project
Determining the project management approach to be undertaken
Providing timelines and schedules to be followed
Assigning tasks and responsibilities to other project team members
Providing a reporting and communication plan
Project Lead
Normally, this term is interchangeable with that of a project manager. Still, in some organizations with large project undertakings, the job is split to have a project manager and a project lead. This project lead normally reports to the project manager, who is dedicated not only to one project in the department but to multiple projects. Project leads for all these projects report their findings and progress to the project manager and work closely with the project manager to fulfill the department's objective towards the overall business strategy.
A project lead performs the same functions as described by the project manager. However, note that this is true for a few organizations and is mentioned in the article so that you won't be confused when you come across such a situation.
Project Sponsor
The driver of the project, a project sponsor, is mainly a member of the senior management team who believes and invests in the project as envisioned by the project manager. The project sponsor needs to be updated regularly about the progress of the project and how it's achieving the goal it set out to achieve. A project sponsor's duties include the following:
Making key business decisions when it comes to high-level planning
Project budget approvals and sign-offs
Communication of project objectives and progress at the company level
Providing go-ahead when it comes to resource acquiring and maintenance tasks
Project Team Member or Project Executive
Project team members include professionals and subject matter experts who actively participate and work on the different stages of a project. These project team members come in with varied skill sets and are all employed, either part-time or full-time, based on the project requirement and needs. Their duties include the following:
Providing technical expertise
Completing individual or group tasks and objectives
Contributing to the project objectives in all the ways possible
Working with stakeholders and customers/users to establish accurate project work and fulfilling business goals
Documenting the processes
Executive Sponsor
This member from the top management or board is the actual decision maker of the projects. This individual is responsible for spearheading the various projects undertaken and managed within the organization in many departments. The executive sponsor holds the final approval, and many project sponsors report to them. Their duties include:
Accountability for the projects
Checking and providing approval for any change in the project scope
Providing the approvals for various funds required to fuel projects
Checking for project deliverables and milestone achievements
Business Analyst
A business analyst is a job role that is constantly looking for ways and means of defining business needs and suggesting solutions to those needs to help improve the organization's performance. When dropped into a project, a business analyst is suggested to make every effort to aid the project manager in getting solutions to the problems the business is facing and helping add value to the project deliverables scoped out by the project manager. Their duties include the following:
Assisting the project manager in defining and scoping the project
Gathering necessary data and information to define the project requirements
Documenting the various business requirements and needs
Checking for the value stream in the project deliverables
Simulating solutions to verify the objectives
Creating Team Roles
Based on your project requirements and needs, it's possible for you to create a team that is unique and doesn't correspond to another team. While a project team comprising of project team members can only have one project manager, project sponsor, and executive sponsor, it's quite possible that you jiggle and juggle the remainder of your team; all these depending on the nature of your project and what you have set out to achieve.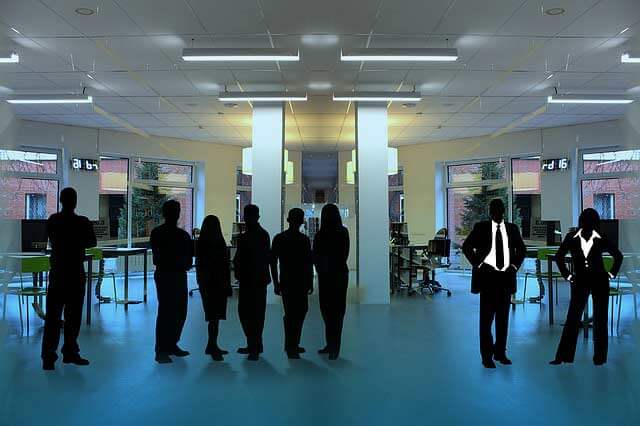 Businesses in this time and day, where they are on full throttle to achieve maximum success based on profits and heightened productivity, are highly likely to look for ROI for team members. Businesses are always looking to gain the best minds in the market that can make a difference to their business by contributing to the various projects and change programs initiated.
Recruiters and project managers rush to pick the best executives and managers to make a difference. So, let's see how to do just about that.
How to Pick Project Team Members?
We will look at 7 effective steps in choosing the right team members for your project who have the power to make or break your project. The right set of competencies and a perfect skill set, project managers, let's move on to find out more.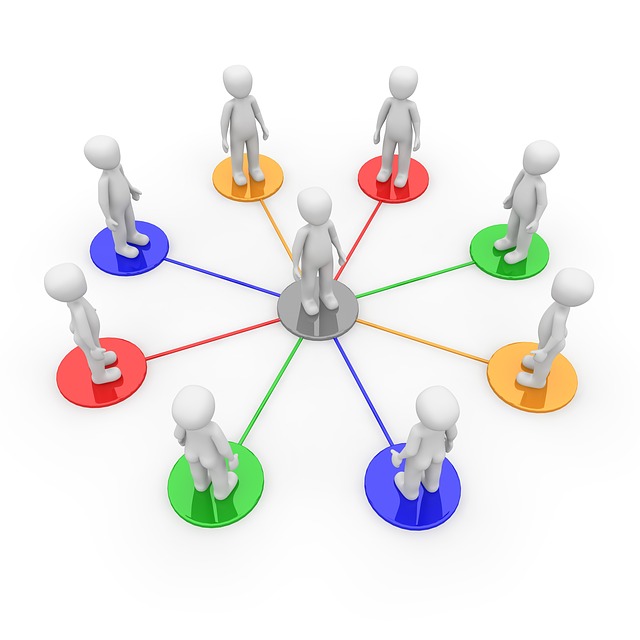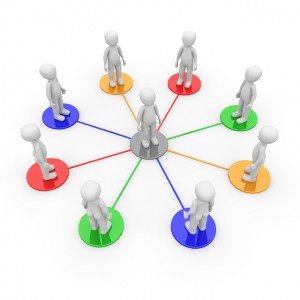 Project Analysis
Understand and analyze the project thoroughly to ensure successful completion. Break down all these steps into individual tasks and tasks into sub-tasks; this way, you can easily detect the resources you will need to complete the event and the duration based on the set productivity.
Project Requirements
Check for any requisites put down by the management, such as time constraints, budget constraints, or resource constraints, so you can plan your recruitment and project team members accordingly.
Meeting with the HR
It's a key step that you meet and explain your problems and predicament to the HR head. Identify suitable project team members and consider external recruitment if necessary. If that is so, you will need to prepare, in coordination with HR, a recruitment drive for the project. The project and executive sponsor will consider including this in the budget.
Meeting with Other Managers
Along with HR, meeting the internal employees' direct reporting managers is a great practice to gain a wholesome view of the executives and personnel you want to hire for your project. You can ask them to provide ratings for their competencies, technical skills, and teamwork abilities so that you will be aided in making the best decision.
Narrow It Down
After discussing with potential candidates, list suitable candidates for project team members. Categorize them based on their skills for easier role assignments in the future.
Pick and Choose
Your next step is to evaluate your list and rank the candidates under each category to determine the number you believe is perfect for the project. These candidates should have the right blend of skills and personal behavioral attributes to become contributing project team members.
If in doubt, have a personal one-on-one or interview with employees on the list to assess their mindset and skills before deciding.
Analyze Your Pick
Before starting the project, conduct a final analysis to ensure the team is balanced and no potential personality clashes could hinder project execution.
Conclusion
It's really important that you have a completely enhanced and dedicated project management team and project team in place to execute the projects you undertake successfully. The team comprises various individuals who COLLABORATE and make things happen. Without the key quality of teamwork, being a part of a project team seems meaningless. These individuals bring something unique and are always gunning to make things happen.
In business, organizations aim to create a dream team that meets project goals and improves productivity, performance, and returns. Project team members are the driving forces that need to receive compliments in getting these done. A big congratulations to you if you are among them!
Recommended Articles
This is a guide to Project Team Members. Here we have discussed the basic concept of, How to Pick Project Team Members? with roles, respectively. You may look at the following articles to learn more –