Updated April 18, 2023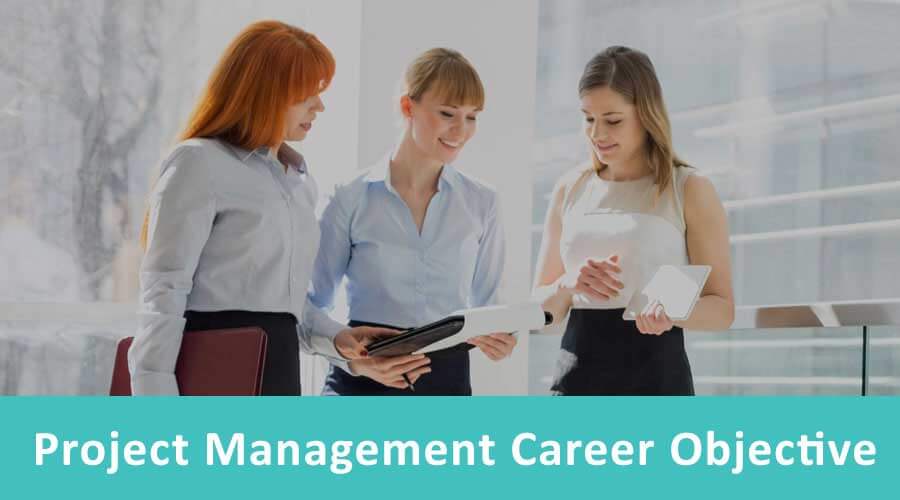 What Is A Project Management Career Objective?
Project Management Career Objective – Careers and jobs are vital in today's society and in every individual's life. With a career aspiration comes the need to be successful in order to work well, Communication, plan a Life, Leadership, settle down, Negotiation, Critical Thinking, and finally, plan a retirement, which you're proud of. Everyone aspires to undertake work that suits their own best interest in the field of their choice. With the changing times and the constant change in how we look at progress and the latest happening in industries and sectors, project management career objective requirements change and the need for individualistic professionals.
Job candidates are assigned roles based on their skills, experience, expertise, and passion for achieving productive results. This applies to various professionals, including artists, business personnel, service workers, and daily wage workers, who strive to excel in their respective areas of expertise.
In this article, we will look at a major job sector in today's time, which has been gaining momentum ever since the onset of heavy industrialization and manufacturing. Let's dive into what project management career objectives look like.
Project Management Career Objective Overview
For individuals who are organized and adaptive to changing times, a career in project management can offer opportunities to manage projects for large companies, ensuring return on investment and revenue growth.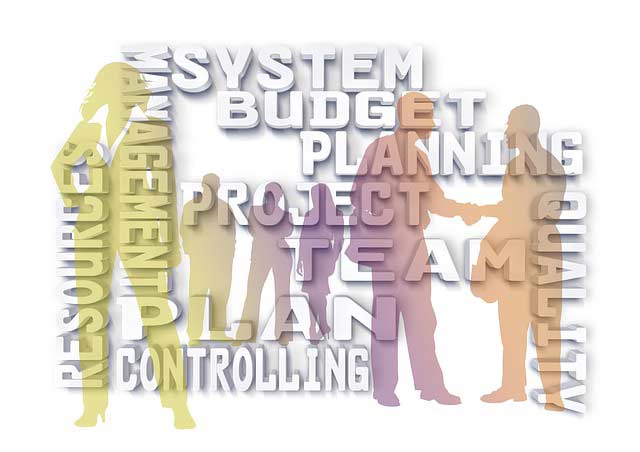 Image source: pixabay.com
Project management involves setting clear expectations for resolving problems in a job role. These expectations are then set out to be achieved in a systematic and clear manner. This process undergoes initiating, planning, organizing, evaluating, analyzing, executing, monitoring, and controlling. All these are used to bring an output that is creative and serves the purpose of initiating the project.
Project management is an integral part of our daily lives. It enables businesses to function efficiently and productively. Project management commands high demand for full-time job opportunities due to its high value in business.
Project management careers are expanding across all sectors of the global economy, with increasing stakes. Being able to get into one of the lucrative project management career objective job opportunities and staying successful would require you to be of a certain caliber, whether natural or acquired.
Project Management Career Objective Job Roles
While in project management job roles, the roles involved follow a particular mainframe that fits the project management paradigm. These highly recommended project management job profiles normally oversee all the planning, quality control and assurance, status reporting, etc. Defining the scope of the project at hand and how it impacts the problem and creating a perfect solution to dissolve the issue is what is expected by a project management job role. Managing and handling project schedules and prioritization among the different and varied tasks and activities are also some of the responsibilities you can expect to see while in project management.
Budgeting a project is also a vital aspect of project management job roles. This level of budgeting requires a keen individual who is eager to expand their horizon and possesses a high level of financial prowess. Ensuring project quality and performance in all aspects is a key task. Quality within project management is an essential component and brings a sort of equilibrium to the project.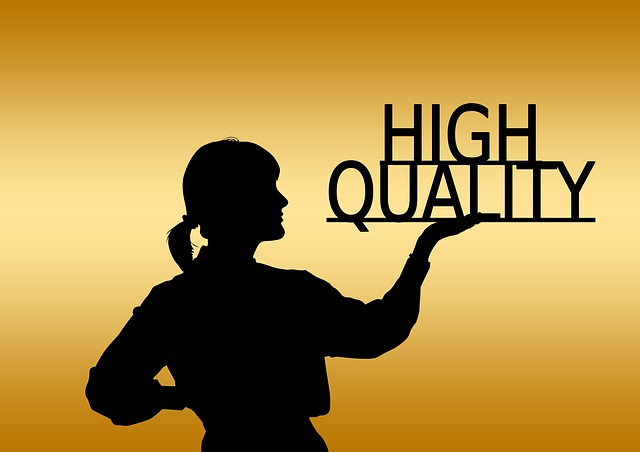 Image source: pixabay.com
In addition to project-related responsibilities, project management professionals oversee their teams and undertake various tasks. Effective communication skills are crucial for success in this field. Strong communication abilities, including presentations, are essential for managing team members and stakeholders throughout the project lifecycle.
To excel in project management, you must know when and how to use various tools and techniques. Familiarize yourself with different methodologies and frameworks, and learn how to apply them to different situations. Being proficient in leading your team to utilize these techniques can greatly benefit your projects and showcase your project management skills.
What Are Your Project Management Career Objective Skills?
Most importantly, patience counts in the project management career objective tournament rat race. While that is a personal opinion, mentioned below are the top 10 skills sets that you need to acquire to get up and running with your project management job and place yourself as a leading and competitive individual for the role:
1. Motivation
A self-motivated individual spark a bright light when it comes to owning up to work and somehow spreads this among their colleagues and workmates. Businesses seek individuals with motivation and focus on quality in today's workforce. For a project management job, it is important to possess this sought-after quality, as projects can be a long process, and maintaining a level of enthusiasm and zeal for activities within a project can be quite daunting for an individual.
2. Communication
Clear and precise communication is the only communication with space and time within project management jobs. Clear and precise communication can save a lot of time and prevent the mishap of work from becoming redundant or slack. With a focus on communication, an individual who can relay his/her point across while in a team environment can share and contribute to a project more effectively. This can surely boost the results of the project tremendously.
3. Leadership
No one is born a leader; a leader is created through hard work and zeal. Leadership is one quality that a project management career objective requires. While all might not be a leader in their team, leadership in your own circle or Scrum can be beneficial to the project, thus, leading you closer to varied project management jobs.
5. Analytical
An analytic mind always thinks from a different perspective and urges others to extend their thinking barriers. Businesses need such individuals to promote the development of ideas and out-of-the-box thinking.
6. Managerial
Managerial aspects of a project have to do with managing everything that takes place within a project management job. As the main important trait, managerial skills include finance, prioritization, meticulousness, determination, team-indulgent, organization, and a problem solver.
7. Decision Making
Decision-making is very important in any project management job role. With the frailty of project schedules and task priorities, a decision must be made every now and then within a project management career objective stage.
8. Diplomacy
While dealing with clients and stakeholders, you must be very careful of the word you choose to belt out and what needs importance and what doesn't. Viewing clients as first customers and maintaining professional conduct, including diplomacy, is crucial. This is vital in retaining clients and gathering more clients. This also works in building up a work culture and positive work environment.
9. Awareness
Self-awareness and awareness of the environment are two elements a true project management role will need you to display. A self-aware individual is confident, and someone aware of their environment can ensure that the project is on track and going as per the required necessities.
How to Start Project Management Career Paths?
It is seen through market conditions and business hierarchy that very few people start in the field of project management career objectives as full-fledged project managers. Others often have to climb the ladder of project management jobs to get to the project manager position, handling projects within an organization and spearheading many programs.
So how to start a project management career In most organizations, candidates as often offered assistant roles within a project, giving an opportunity for them to grasp the complexity of the project management job, that of a project manager. Experience allows portfolio expansion, accolades, and leadership opportunities, positioning you as a team leader and ahead in the game. While those who do not aspire to get into the project manager roles can get into more technical jobs. Let's have a look at all the roles that comprise the project management jobs:
1. Assistant Project Manager
This is a mid-level project management job. In most cases, assist the project manager with all the tasks the project manager assumes. Assistant project managers also maintain a to-do list of their own. This project management job role is crucial incompletion and monitoring of specified tasks and activities that occur within project events. As the project manager, the assistant manager takes precedence over the project's part and performs all the necessary tasks that need their attention. The assistant project manager reports to the project manager and elaborates on the progress and issues that crop up with the project at regularly scheduled meetings.
2. Project Coordinator
This is an entry-level project management job. This job role offers a great subview into how a project manager normally conducts work. This is more towards an administrative project management job and involves a great deal of paperwork to be carried out. The project coordinator manages to generate and perfectly distribute the various reports among the project management team, the stakeholders, clients, and other organizational staff members, as per the report requirements, to keep them updated about the various proceedings of the project. In association with the project manager, the project coordinator schedules and prompts the different meetings between the different roles within project management jobs.
3. Project Scheduler
An entry-level project management job that can get you up and running along with the big guns of the organization. Project schedules are normally part of larger projects that require software, which takes in information from the management team and updates files as deemed necessary. This is a technical position involving a lot of computer and software management experience. With the project scheduler role, there is a low possibility of learning much about a project manager's job profile.
4. Project Manager
This is an expert-level project management job, and a project manager is one individual who has a lot of experience in the technical aspects of the job as well as the managerial side. A project manager directly reports to the "owner" of the project, who has invested in or commissioned the project. This individual should possess the explicit skills required to handle all the proceedings of a project and ensures that the project is led in the right direction as stated in the project mandate or project charter. The project manager is the individual who drafts the project charter based on the project's expectations. The project manager is in charge of the budget and schedule and takes complete accountability for the project's successful execution.
5. Senior Project Manager
This is the highest level among project management jobs. A senior project manager, also known as the Program Manager, helps tackle the proceedings of a program. Programs are collections of projects aimed at benefiting businesses on a large scale. The program manager oversees the organization's various project managers and looks through managing and coordinating the different inflows and outflows of budget, resources, and ideas for projects.
Certifications for Project Management Job Roles
For a project management job, enthusiasts must be trained and highly qualified to manage projects at small and large organizations. Professional certification in project management is very well obtainable to make you project-smart and eligible for the post. In tune with your acquired skills, these project management certifications are available through the Project Management Institute.
This institute bestows on the candidate the profession's globally recognized credential, Project Management Professional (PMP®), on successfully completing the drilling program. This program taps into the project management qualities of the individual and helps enhance these qualities to be put to best use. To enroll for this certification, the candidate must comply with the educational level, experience, and code of ethics, thus, opening avenues for different project management jobs.
Recommended Articles
This is a guide to Project Management Career objectives. Here we have discussed a brief overview, how to get started, skills, and Certifications, respectively. You may look at the following articles to learn more –