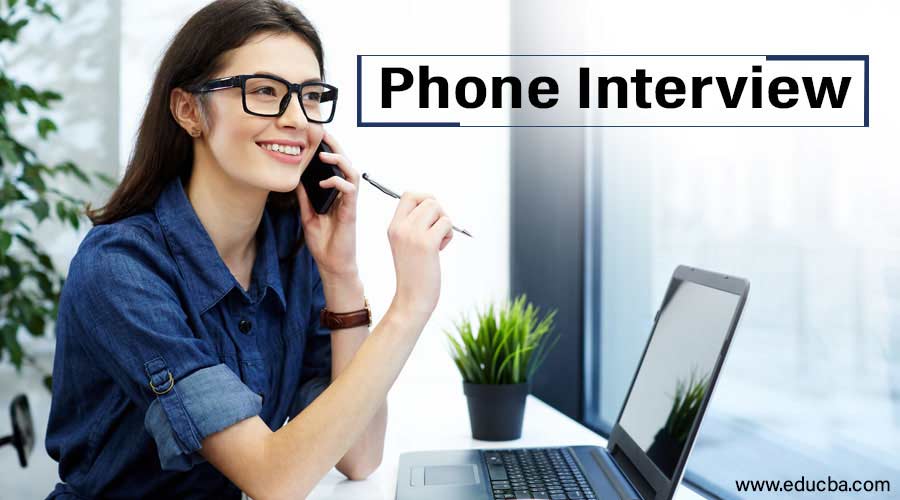 What is a Phone Interview?
Whenever it comes to getting a new job, a phone interview is something that we all have to go through. Before all the walk-in interviews and before the final interview and just after your resume has been selected, it is the telephonic interview that will make sure that whether you get the next interview or not. So basically, there is a lot riding on this one call. And for very obvious reasons, you would want to make sure that everything goes as planned. While most of you would think that a phone interview is easier in comparison to a personal interview because you don't have to sit face-to-face with the interviewer and hence you can escape the little fits of anxiety or nervousness. Well, then, in that case, you need to revisit your thoughts. A phone interview can be much harder than anticipated because you cannot see the interviewer and you cannot see his expressions and hence cannot judge whether he likes you or not. And the same goes around for you. He cannot see you and hence cannot judge you or your personality and cannot judge how confident you are.
But don't worry, here is your guide to pass the phone interview and create a good impression in the eyes of the interviewer. After all, you have got only two things that you can use, one is your voice and the other is how well you are prepared.
Following are the 2022 phone interview tips that you should follow when you land yourself in a phone interview and you have no idea what you should be doing. Just be prepared in advance for the interview and do not wait for some interview to come along your way for you to start preparing for one. The phone interview tips are fairly simple and easy to remember, so that should not be much of a problem.
Tips for Phone Interview
Below are the 9 Important Phone interview Tips to follow to be getting passed.
1. Know whether you can take the call when it comes
Well most of the time, you can schedule your interview beforehand. So make sure that at the time of the interview, you are in a place where you are comfortable and you are not disturbed by anyone. You don't want yourself to be distracted by the uncomfortable surroundings or some people asking you silly questions in the middle of the call. A distracted person can never put his best foot forward, for obvious reasons.
So make sure that the time you choose and the place you choose are suitable for you and be sure that you have followed all the phone interview tips. In case it so happens that the interviewer takes you by surprise and schedules an impromptu interview, then ask him if he could schedule the interview for another time that is suitable to both of you. If the interviewer is flexible enough to do that then you are good to go. But if you feel that the interviewer is a little hesitant to re-schedule the interview then just go with whatever interview preparation you have already done. Because this might be the only chance that you get to be able to make an image in the eyes of the interviewer and have a shot at the job.
2. Keep the documents ready
Always keep your documents ready and at your disposal. This helps you in answering the phone interview questions better and of course, there will be no stammering trying to find out the documents. Having a ready answer for the phone interview questions of the interviewer can put a really good impression on the interviewer. But keep one thing in mind, don't be too ready. Don't try and fill the gaps or don't try and complete the interviewer's statements because that might not have as good a result as you expect. After all excess of everything is bad.
3. Be prepared for the phone interview questions
Keep yourself ready to answer the phone interview questions commonly asked in an interview like telling us about yourself, or why do you want this job or why do you to work with this company, or are you equipped enough to handle the pressure that the job might put on you. If you think that the 'yes' and 'no' answers will keep you sorted, then I must clear that thought.
The only thing that those two words will do is sabotage your phone interview and cut it short and not give you enough time to really leave an impression on the interviewer. What phone interview tips train you to do is tell the interviewer about your achievements and how you have accomplished them. Tell them your story and about how far you have. Make them interested in you and make it impossible for them to turn you down. Prepare yourself really well so that there is no chance that you could ramble during the interview. Make your answers stand out. That will definitely give you an edge.
4. Smile, even if you are on a phone
We often don't enough credit to the smile on our face, but it can do wonders when you are smiling. And not only for a personal interview but also for a phone interview. It will make you sound much more upbeat and a much more enthusiastic person. So smile when you are giving an interview. You can adopt this little trick to make sure that you smile while you are in an interview. Place a small mirror near you and look into it and smile. You can always include this trick in your preparation session so that you can get used to the idea of smiling into the mirror. A simple smile can put a great impression on the interviewer and really increase your chances of getting another interview. Just make sure that the interviewer can 'hear' your smile.
5. Direct your interviewer to your web portfolio, if any
If you have a LinkedIn profile or any other web portfolio for that matter of fact, direct your interviewer to that portfolio. For one, it will tell the interviewer about your professional capacity, secondly, it will make it easier for the interviewer to judge you as that portfolio will give them an in-depth detail about all the web projects that you have undertaken and about how well you performed in them. And there is an added advantage to you. Imagine a situation where an interviewer asks you about your projects and you just explain it to them verbally and in another situation, you ask the interviewer to go look at the outline of key projects.
This will help you to explain your involvement in various projects with a little more creativity and also it will make the process interesting for both the interviewer and you. Plus it will give you an edge over all the other applicants. But make sure to ask about the interviewer's internet access before you go and say them to visit your web portfolio or else you can make a possible fool out of yourself.
6. Take extra care of your language and voice in the phone interview
It will not take an Einstein to guess that your voice is of utmost importance in a phone interview. Hence speak clearly in the interview. Try not to fumble or ramble. Keep your spirits high and try to sound motivated and enthusiastic. Prepare yourself, hear some mock interviews over the internet, try and talk in front of the mirror. Practice modulating the tone and the manner of your speaking in order to be able to make a good impression. Also, not just your tone but also the words or the expressions that you use can make a huge difference. So try and use good words. Do not try and put anybody down. I repeat, do not try and put anybody down. There is nothing worse than you could do. After all, it all comes down to the words that you choose to use or how enthusiastic you may sound that will determine your impression. Well, to be honest, you don't have anything else to represent yourself by. So take extra care and be prepared.
7. Keep the selfish phone interview questions for later
No matter how badly you want to know the benefits that you might get, this is not the time for you to ask them. Right now you are just trying to sell yourself and your capabilities and talent to the interviewer. And if you get down to asking the pay that you might get or the extra benefits that the company might give you then it will just mean you are not trying to be the best for the company but looking for what it has for you. Just try and put off these phone interview questions about the salary and the extra benefits until you are sure that you are the one that the company is going to hire. Trying to ask these questions at this stage is not recommended because, at this stage, there are numerous other applicants that the company has to choose from. So right now just try and make sure that you are the one that the company chooses. You will have plenty of opportunities to ask these questions later on. Now it is not right to ask these phone interview questions.
8. Don't forget to take the contact information
You can sense that your interview is coming to an end but the interviewer has made no move to schedule the next interview. So in this situation, you can ask for the contact information and ask about the next step. This will help you sound enthusiastic to work with the company. Just try and casually ask, "so when should I expect a call from you next?" or "so where should I call and ask about the next interview?" asking these phone interview questions can have dual advantage, one that the interviewer will get an impression that you are really enthusiastic to work with them and you want this job which will a good thing for you. Secondly, the answer that the interviewer gives will let you know how well did you do in your interview so will know whether to expect a call back from them or not. But try and not be too pushy. Try not to come across as someone who is lining all their hopes on this one job, no matter if that exactly is your situation. Being too desperate for the job is not good for you. So just hold the middle ground.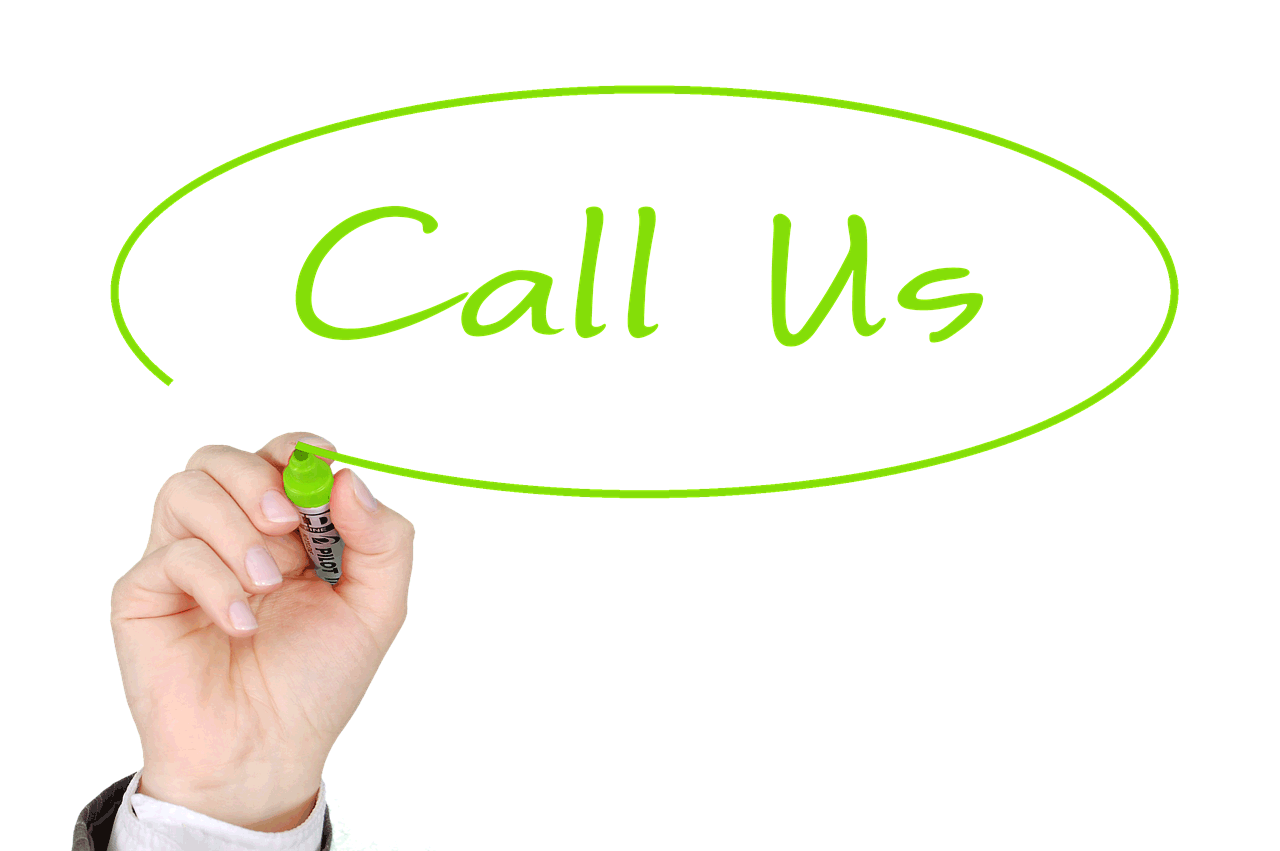 9. End an interview with a nice gesture
Well now the interview is over and all that could be said has been said and you have made your impression in the mind of the interviewer. But one last thing, the last nail in the coffin is still left. Just take some time out and thank the person for the interview. This will put you in a better position than the other applicants. Just write a little thank you note and mail it to the interviewer on the mode of communication that you have been using all this while. And take this opportunity to emphasize upon the job position and the company and telling them how you would be delighted to have the job and how you would do your best to live up to the standards of the company. But again, don't try and be too flattery.
Well, I understand that you don't have much to do when it comes down to a phone interview but trust me, following these little steps, can take you a long way. You might think 'how do I know how much is too much but to answer this question, I would ask you to keep yourself in the position of the interviewer and imagine if someone had done the same things to you that you did to the interviewer then would you be impressed. Just hold the middle ground. Don't try and sound too dull but don't try and sound too enthusiastic too. And don't leave the success of your interview to chance. Get up and prepare for it and take the things in your hand. Nothing is too difficult if you are prepared for it and the same goes for the phone interview.
Recommended Articles
This has been a guide to Phone Interview. Here we have discussed the 9 Important Phone interview tips to follow to be getting passed. You may also look at the following articles to learn more –