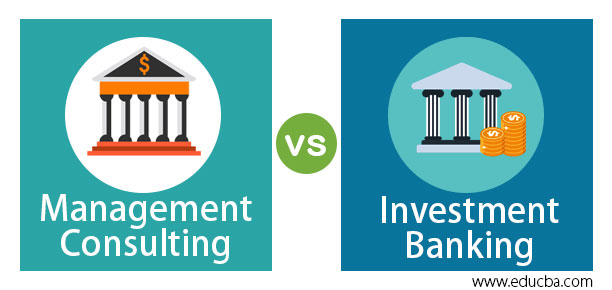 Difference Between Merchant Banking vs Investment Banking
Merchant Banking is a combination of Banking and advisory services? It provides advisory to its clients in various scenarios like in financial, marketing, and legal matters. The merchant bank is a private financial institution that deals with international financial activities such as foreign corporate investment, foreign real estate investment and trade finance. Investment Bank is a financial institution that helps to government, corporate, HNI (High Net Worth) individual in raising capital. Investment banks deal with sales and trading of securities in the secondary market. Investment banks provide various kinds of ancillary services. Investment banks provide underwriting of securities and booking-related services for their clients.
What is Investment Banking Basics?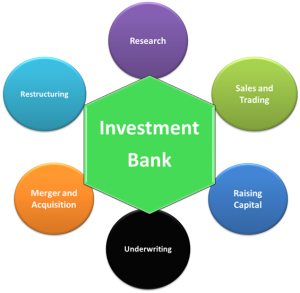 1) Research Services
Investment banks provide research services to its clients.it includes giving buy and sell recommendations of stock, financial statement analysis, financial forecasting, financial modeling. Also, Investment banks provide not only equity research services but also it provides fixed income research, financial research, economic research and analytical support across various asset classes, markets and client segments.
2) Sales and Trading
This sales and trading activity in an investment bank is much different from what you will find in research.
3) Raising capital
As a financial intermediary investment bank helps his clients for raising capital through IPO and FPO process or private placements. They primarily help their clients for raising money through debt and equity offerings. As above mentioned this includes raising capital through IPO (Initial Public Offerings), Private placements, or others on behalf of the client. Investment banks earn revenue through consulting fees. Client's taken the help of investment banks for capital raising.
4) Underwriting
When an investment bank underwrites equity or any debt instrument, then investment banks ensures his clients that investors will purchase his new issue of stocks. Investment banks play an intermediary role between his client and the investors. Also
5) Merger and acquisition
This is one of the major functions which are performing by an investment bank.
Investment banks provide advice regarding merger and acquisition to its clients. Investment banks create different merger and acquisition models. Investment bankers do accretion or dilution analysis to analyze a company. Also, Banks check synergies analysis.
6) Restructuring
Investment Bank plays a very important role in restructuring and reorganizing of capital. Investment banking performs restructuring of a company for the purpose of making it more profitable.
What Is Merchant Banking Basics?
The merchant bank is a private financial institution that deals with international financial activities such as foreign corporate investment, foreign real estate investment and trade finance. Merchant bank provides services like issuing of LC (letters of credit), transferring funds across the border, trade advises, etc. Generally, merchant bank clients are middle-sized organizations. Merchant banks do not provide depositary services like commercial banks to the general public. The core source of revenue of a merchant bank is a fee for the advisory that they provided.
Merchant bank provides various kinds of services.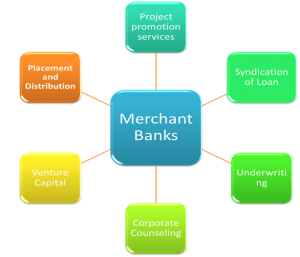 1) Project Promotion
Project Promotion or project advisory services helps corporate/companies to analyze the profitability of a project. Merchant bank prepares a project report for its client, Report including capital structure, Liquidity analysis, profitability analysis and also economical as well as technical parameters.
2) Syndication of Loan
Merchant Bankers organize Term (short, medium, long) loans for their clients. It mainly includes estimating capital requirements for a particular project. Merchant bank estimate loan proposal, perform step-by-step activities like primary discussions with financial institutions, preparation of loan application and others, etc.
3) Underwriting of securities
Merchant banks provide services to the client in order to ensure full or minimum subscription of the issue.
4) Corporate Counseling
Merchant bankers offer customized financial solutions to their clients. They are providing different kinds of advisory services.
5) Venture Capital
Merchant bank assists venture capital services to their clients. It includes discussions with various venture capital firms; make an arrangement of all documents like a presentation of the project, preparation of the application, negotiating terms and conditions and finally obtaining their approval letter.
6) Placement of securities
The merchant banker helps in placement and distributing various securities. They assist in the distribution of equity shares, bonds, insurance products, etc.
Differences between Merchant Banking vs Investment Banking

| | | |
| --- | --- | --- |
|  Basis |  Investment Bank |  Merchant Bank |
| Activity | Traditional investment banks were engaged in the underwriting of shares and issuance of shares | Merchant banks are well known in international financial activities. |
| Merger &Acquisition | Investment banks assist companies in the acquisition and mergers | of Traditional Merchant banks not assist companies in the Merger and acquisitions |
| Scale | Investment banks emphasis mainly on large-scale private and public companies | Merchant banks mainly provide services to small-scale companies. |
| Trade Financing | Investment Banks | Merchant banks offer trade financing to their clients |
Summary in Infographics
(Click to enlarge the image in new tab)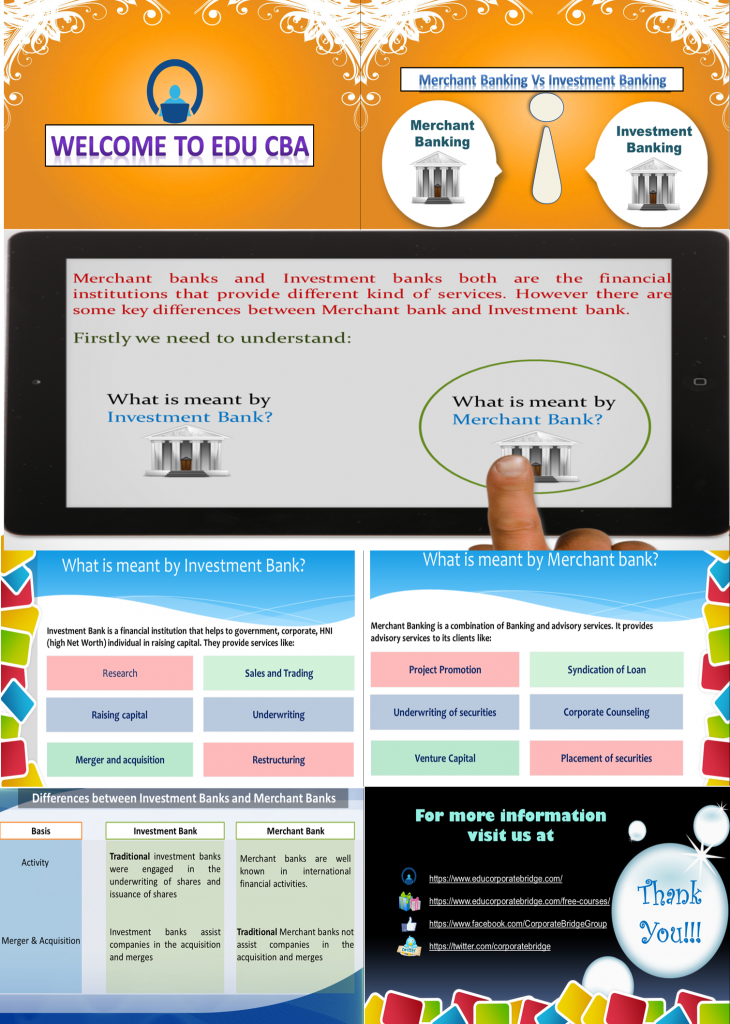 Recommended Articles
Here are some articles that will help you to get more detail about Merchant banking vs investment banking so just go through the link.