Learn from Home Offer TAKE THIS BUNDLE
COMPANY VALUATION & FINANCIAL MODELING Course Bundle - 19 Courses in 1 | 9 Mock Tests
This Business Valuation Training Certification is an awesome bundle of 19 courses with 107+ hours of video tutorials and Lifetime access. This training will enable you to learn various valuation techniques such as DCF, Relative, Comparable Comps and its application on live company data.
TAKE THIS BUNDLE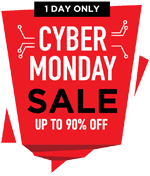 * One Time Payment & Get Lifetime Access
What you get in this COMPANY VALUATION & FINANCIAL MODELING Course Bundle - 19 Courses in 1 | 9 Mock Tests?
107+ Hours
19 Courses
Mock Tests
Course Completion Certificates
Lifetime Access
Self-paced Courses
Technical Support
Mobile App Access
COMPANY VALUATION & FINANCIAL MODELING Course Bundle at a Glance
---
| | |
| --- | --- |
| | |
| Courses | You get access to all 19 courses, Projects bundle. |
| Hours | 107+ Video Hours |
| Core Coverage | Financial modeling and corporate valuation using Excel across sectors such as banking, media, automobile, telecommunication. |
| Excel Templates Included? | Yes. All templates downloadable |
| Course Validity | Lifetime Access |
| Eligibility | Anyone serious about learning Business Valuation and wants to make a career in this Field |
| Pre-Requisites | None (Basic accounting knowledge should help) |
| What do you get? | Certificate of Excellence for each of the 19 courses, Projects |
| Certification Type | Course Completion Certificates |
| Verifiable Certificates? | Yes, you get verifiable certificates for each course with a unique link. These link can be included in your resume/Linkedin profile to showcase your enhanced Business Valuation Skills |
| Type of Training | Video Course – Self Paced Learning |
COMPANY VALUATION & FINANCIAL MODELING Course Bundle Curriculum
---
To make things easy for you, here's a comprehensive business valuation certification course. You need to invest around 107+ hours to complete this all-in-all course. Before we ever talk about the target audience, FAQs, let's look at the business valuation training curriculum in detail
---
Project Highlights
10+ Industry Projects
Hands-on Instructor-led Case Studies
Perform financial analysis on Live company data
Build a financial & Valuation Model from scratch
Forecast Target Price of Shares
Showcase Projects in your CV/Linkedin
Business Valuation Training Projects
Real Estate Financial Modeling
Financial Modeling - Telecommunication Sector
Financial Modeling - Automobile Sector
Financial Modeling - Media & Entertainment Sector
Banking Sector Financial Modeling
Financial Modeling for a Biotech Company
Financial Modeling of Conglomerate Sector
DCF Modeling
Relative Valuation
Comparable Companies Valuation
Certificate of Completion
---
Industry Growth Trend
The Financial Services Application Market is expected to grow from $66.92 billion in 2014 to $103.66 billion to 2019, at a Compound Annual Growth Rate (CAGR) of 9.1% during the forecast period 2014-2019.
[Source - MarketsandMarkets]
Average Salary
Average Salary
$64,744 per year
The average salary for an Investment Banker is $64,744 per year in the United States.
[Source - Indeed]
Pre-requisites
Willingness to pursue a career in financial analysis & valuation: You would agree that every finance profession won't require similar skill sets. Yes, you need to know a brief overview of the valuation techniques, but you won't require it in-depth until you have decided to pursue a career in financial analysis. If you're committed to a financial analysis career, this business valuation course would seem invaluable to you.
Basic knowledge of finance: Without the basic knowledge of finance, you won't be able to extract the best value out of it. If you don't know the terminologies and the basics of finance, first understand the basics accounting, study financial statements, and then you would be fit to do this business valuation training course.
Target Audience
Students of Finance: If you're a student of finance and want to consider business valuation and financial analysis as a career option, this is a great advancement course for you. Since it's so very comprehensive, you will learn a lot from it.
Finance Professionals: If you want to go ahead and change your career or want to take your career to the next level, you should do this business valuation course as financial professionals.
FAQs – General Questions
---
Why should I do this business valuation certification course?
If you're asking this question, probably you haven't gone through the curriculum. Otherwise, finance professionals can never ask this question.
I don't have a background in finance, can I do this business valuation certification course?
The answer is no. Without the basic knowledge of finance, it's impossible to get the best value out of this course. Get your basics right and you are more than welcome to do this business valuation course.
Would this  Business Valuation certification training help me in my career advancement?
You bet. Do this business valuation course and you would know. If you work on this material, it will create golden opportunities for you.
Sample Preview 
---
Below are some of the sample videos of this Business Valuation certification training course. Click on the icons below to view the video samples –
Reviews/Testimonials
---
Satisfied with Business Valuation Training
The course was up to the mark, Only relevant was taught in the Business Valuation Certification, as said in the introduction. Minto's Pyramid approach was a nice and useful method, which would be handy in making all projects/Reports.
The readability statistics were also interesting and completely new. Great work by the content creator.
Linked
Prateek Chawla
Great overview of Report Writing
This was a great overview to get the gist of what report writing entails. The instructor's humorous inflection as you got deeper into the course made it an enjoyable review. The instructor was clear and concise going through each example presented within each segment which was extremely appreciated. Using real-life examples made grasping the information very helpful. Will take instructors' advice for other courses offered that utilizes what was reviewed.
Romona Robinson
Equity Research Report Writing Training
Incredibly informative and easy to follow. Excellent overview of critical components with complete and thorough instruction. All topics addressed clearly and concisely. Case studies helped to tie all aspects of the instruction together. A complicated topic presented in an easy to understand and follow package. I also appreciated the added instruction of using Microsoft Word tools to aid in assessing writing quality.
Brandon Hall
Good Business Valuation Training
Good course. I liked the examples. The Instructor is best, He communicates information exceptionally clearly and efficiently, adds humor, and uses relevant examples to make connections between course material and the real world. I have nothing bad that I can think of to say about his style of and proficiency at teaching. I would recommend this course to those looking to take this Business Valuation Training Certification.
Linked
José Agostinho Pedro
Excellent! Financial Modelling Course
The Business Valuation Training course layout was structured in a clear, thoughtful manner. The course instructor gave practical examples to illustrate basic accounting concepts (which was a good reminder). Some real-world advice was provided by the instructor, at the beginning (understanding the users of the financial model) and at the end (interview questions, common mistakes). That was a good heads up of what to expect in the real world.
Linked
Cheng Zhongyi