Updated August 8, 2023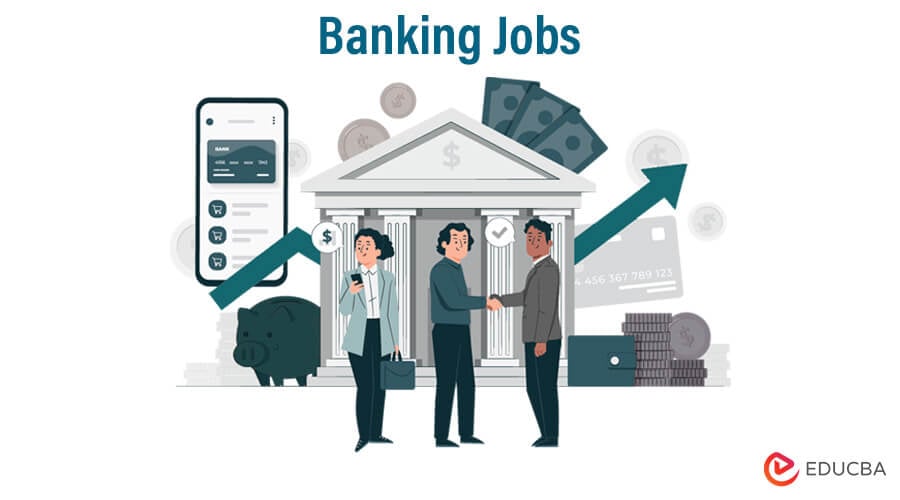 The Banking Sector
Due to their widespread availability, banks and banking jobs have become very popular. Banks are institutions whose business is to take deposits from individuals and institutional investors and extend that money as loans to customers.
For an extended period, banks incorporated traditional business operations where the banking jobs were well-defined and stable. However, after deregulation, it has seen drastic changes with the entry of aggressive private players and foreign banks. That enabled the industry to explore various avenues and diversify them. It also provided a conducive atmosphere for launching new products and services, offering a good deal for the customers.
As an aftereffect, numerous banking jobs have become available.
Key Takeaways
Banks are organizations that take deposits from customers and extend them as loans. The interest they give on promises is contrastingly less than they take on loans. It is how they make profits.
The banking sector gives rise to various career opportunities. Some notable career tracks are relationship management, loan officers, bank tellers, risk management, branch managers, and customer service.
To get a banking job, one needs to master particular skills. These are business know-how, analytical, people, accounting, writing, and problem-solving skills.
The five-step process to getting a banking job is to decide the role, pursue a degree, develop skills, give written exams, and apply to desired companies.
Types of Banking Jobs
Before applying for banking jobs, it is necessary to be clear about the career you are looking for in banking. Their various divisions are categorized below and discussed briefly;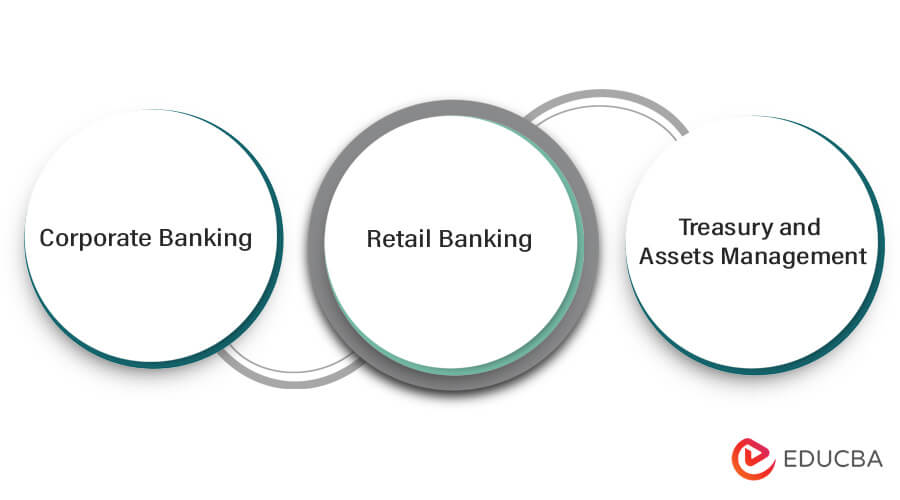 1. Corporate Banking
Corporate Banking majorly encompasses lending to corporations that meet their funding requirements (long-term and working capital requirements) through loans. The basis of jobs in this type of banking is to deal with companies. She manages clients' financial records, risks, and loan requirements and tracks the company's performance. One needs good financial analysis, communication, and selling skills.
2. Retail Banking
This banking division deals with customers directly rather than businesses or other banks. Therefore, this division's job requirements are good people management skills, networking skills to gain customers, product knowledge, and selling skills. Candidates can get many such jobs in foreign and private banks.
3. Treasury and Assets Management
All commercial banks have a treasury department to manage their liquidity, foreign exchange, and interest rate risk. While hiring for these jobs, banks look for candidates with a deep understanding of financial systems, foreign exchange management, risk management, and economics. However, these jobs are few and are high-risk activities with high pressure but a high package.
Career Tracks in Banking
1. Relationship Manager
Relationship Managers are responsible for maintaining client relationships. They develop, manage, and cater to clients' banking and financial needs. They also advise customers about suitable products and services.
2. Credit Analyst
It is usually an entry-level job in banking. Credit Analysts evaluate the financial position of those applying for loans and thoroughly scrutinize the financial information of potential individuals and companies. They also forecast the future financial position of the loan applicant to gauge if they could pay back the additional liability.
3. Loan Officer
Loan officers generate business for the bank by bringing customers for loans. Hence it is evident that it requires selling skills and a firm understanding of banking. The key lies in finding the right people and converting them into customers. This job is considered a desirable banking job as it involves earning a decent commission on sales. They even assess an applicant's ability to pay back a loan through a process known as underwriting.
4. Branch Manager
The branch manager ensures all of the bank's aspects are running smoothly. So, they have to be well-versed in the functions of banking, should possess solid leadership skills, resolve customer issues, and be empathetic and highly ethical.
The branch manager has to regulate the ongoing operations of the bank. Services related to customer service, safety, policies, and lending. They even monitor the bank staff.
5. Risk Manager
The Risk Manager's role entails identifying risks involved in various bank departments. They construct risk models and communicate risk policies. The aim is to protect the organization's assets.
6. Bank Teller
Bank tellers are a crucial part of the banking industry. They carry out daily transactions like deposits, withdrawals, and money orders. Their job also includes providing customer satisfaction by advertising the banks' services. They are the only staff the customers directly interact with daily. They also fill out paperwork and answer phone inquiries.
7. Customer Services
Customer service is a group of employees that provide support to customers. They answer customer queries, complaints, and requirements. It mostly takes place over phone calls or online through their websites.
Salaries for Bankers
The salary packages are based on your educational background and your skills. For example, among banking graduates, for a fresher, the pay scale could vary from anything between INR 10,000-20,000 per month in the beginning. For postgraduates, the pay scale would go higher.
Students who graduate from top-notch B-schools or banking institutions can expect up to INR 8 lakhs per annum for particular positions. Various banks pick students from campuses, such as IIMs, XLRI, FMS, and other famous colleges. Each year, graduates are offered On-campus banking jobs for big pay packets of not less than INR 10 lakhs per annum.
Nevertheless, these figures could fluctuate depending on the state of the economy and the individual's skills and talents. Mostly, while applying for banking jobs, the salary structure is mentioned in the details, along with the job descriptions.
The graph below depicts the median salary of various jobs in commercial banking. To know more, visit Payscale.com.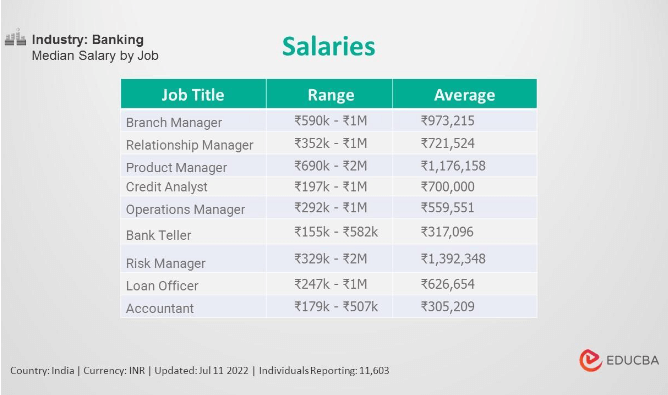 Skills Required in Banking Jobs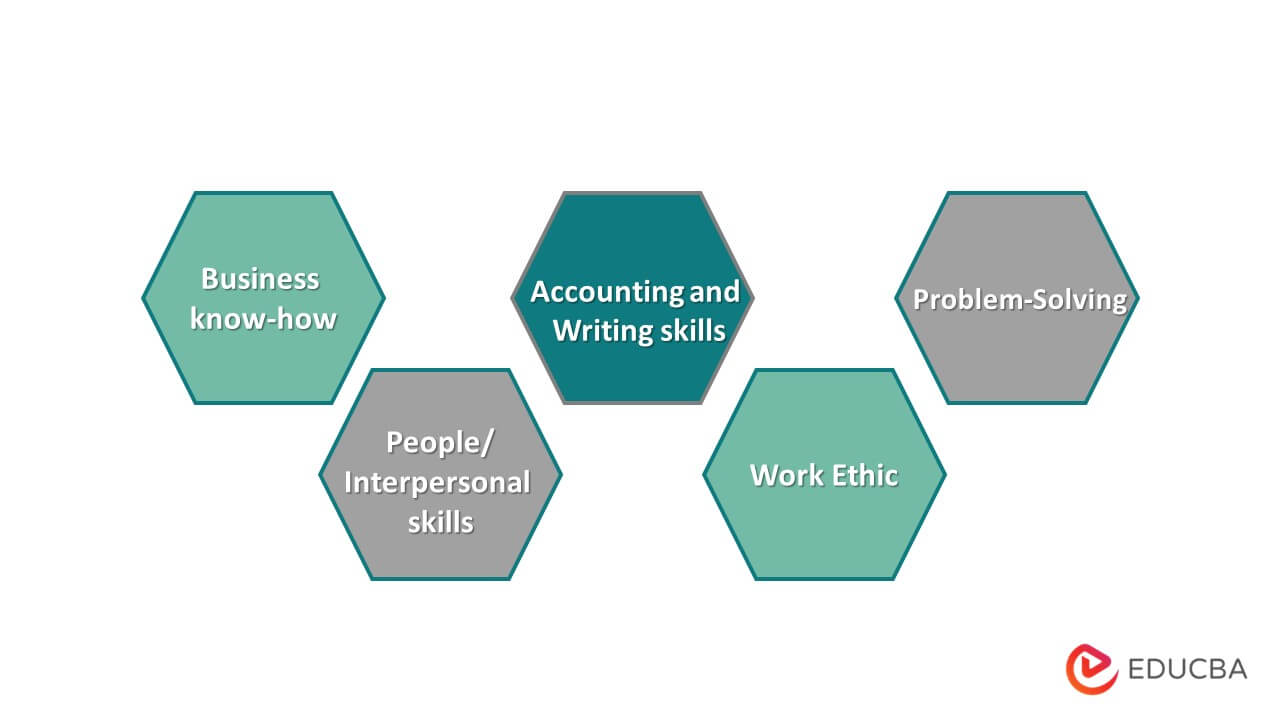 1. Business Know-How
To excel in banking jobs, one must have a clear and broad understanding of the field. Employers expect candidates to know the key terms, be well aware of the ongoing changes in the finance industry, and have an opinion on it.
When preparing for banking jobs, keep an eye, especially on the business and finance section of the newspaper.
2. People/Interpersonal Skills
Banking jobs require interaction with people and businesses. Employees must aid customers, help them get loans, and make investments. All this could be possible only when the worker has excellent communication and people skills. Financial skills form only a chunk of the job, so it requires excellent interpersonal skills if someone wants to survive and outshine in this field.
3. Accounting and Writing Skills
The jobs in commercial banking require a good base in accounts, especially for positions like credit analyst or lending officer. Moreover, the decisions or the analytics needs to be well documented, which requires good writing skills.
4. Work Ethic
A banker is expected to be diligent and reliable. Consequently, the staff has to portray ethical behavior in the workplace as they deal with a large crowd of customers.
5. Problem-Solving
Banking is a job that comes with a tremendous number of working hours and work pressure. The workers need to maintain an emotional calm and give their best work. These jobs require people who crunch numbers, think logically, have patience, are hardworking, and are competitive.
How to Get a Banking Job?
1. Decide the Role
The first and foremost thing to do while looking for a banking job is to be clear about your desired role. The banking sector is enormous and provides vast opportunities. So narrow down your needs and choose a relevant Job role from the industry.
2. Pursue a Degree
A bachelor's degree is the essential qualification required for a job in the banking industry. It does not require an MBA degree, though having one could give you a competitive advantage over other candidates.
The applicant's minimum age has to be 20 years, the maximum being 30 years.
Students who have passed 12th can apply for roles such as Sales Executive, Data Entry, Clerk, etc. Students with a B.Com degree can be placed as sales executives with leading banks.
If you are from one of the top colleges, technically called the "Tier-1 College," such as the IIM's, you could get placed at banks abroad such as JPMorgan Chase and Fidelity. Other top banks, such as the Royal Bank of Scotland, Standard Chartered, Barclays, and American Express, hire candidates at good salaries.
3. Develop Skills Through Courses
Another option is to complete a course in banking and get an offer for a sales officer position with a private bank. Skills are the base of banking. It requires many crucial skills like communication, problem-solving, and interpersonal skills, which you can develop through various courses.
4. Written Exams
To apply for public sector banking jobs, the Institute of Banking Personnel Selection (IBPS) conducts standard written examinations (CWE) for posts like Probationary Officer (PO), Clerk/Cashier, and Specialists officer in around twenty public sector banks.
5. How and Where to Find Vacancies
Some of the top banks in India hiring include the Bank of Baroda, Central Bank of India, ICICI, IDFC First Bank, Kotak Mahindra, HDFC, and more. The banks follow the rules and regulations of the government; therefore, job vacancies are advertised in newspapers to reach everyone.
Private sector banking jobs are not regulated; these banks usually pick candidates through college campuses, walk-ins, referrals, and HR consultancy firms. Candidates can apply directly at their website's career page, where you must fill in a few details and submit your resume for a future interview. For instance, to apply at ICICI Bank, visit their career page.
Before applying for a job, read the profile and ensure the job responsibilities suit you.
Guidelines for Getting Hired
Have in-depth knowledge of accounting and finance.
Exhibit mathematical aptitude to impress the interviewers.
Display your remarkable skills candidly. Always try and explain quantitatively.
Be dressed formally, speak boldly, and smile no matter how nervous you are.
Be dressed formally, speak boldly, and smile no matter how nervous you are.
Pros and Cons of Banking Jobs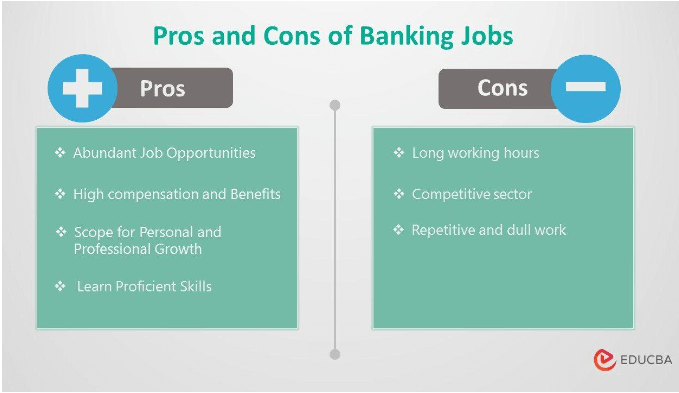 Pros
It is a sector with continuous opportunities. After the privatization of the banking sector, the requirement for banking professionals has only increased. As a result, there are numerous openings for every role.
The compensations for banking jobs are higher than in any other field. Along with high income, many banks offer additional benefits like medical insurance, discounts on loans and mortgages, maternity leaves, etc.
The compensations for banking jobs are higher than in any other field. Along with high income, many banks offer additional benefits like medical insurance, discounts on loans and mortgages, maternity leaves, etc.
Banking jobs are demanding, and thus candidates are given appropriate training. Through this, bank employees develop vital skills and attain both personal and professional growth.
Cons
Banking jobs are highly strenuous. With long working hours working with numbers and dealing with financial matters, it can be overwhelming. It also results in almost no social life or time for family.
This Sector is found to be very competitive. Among lakhs of candidates, banks select only a few thousand applicants with relevant skill sets.
Bank jobs feel repetitive due to monotonous daily activities. Hence, people with a creative edge may find the work dull.
Banking Jobs Infographics
Learn the juice of this article in just a single minute, Banking Jobs Infographics.
Frequently Asked Questions(FAQs)
Q1. Which degree to study for banking jobs?
Answer: You can pursue a finance, banking, accounting, or commerce degree. However, the primary criterion is to have a bachelor's degree. Moreover, doing an MBA will give you an edge over other candidates.
Q2. How to get government bank jobs? What are the exams for banking jobs?
Answer: Applicants must pass three stages to get into government banking jobs. The first two are written exams, and the third is the interview.
Some standard exams are IBPS SO/RRB/PO/Clerk Exam, RBI Assistant and Grade B Officer Exam, and SBI Clerk/SO/PO Exam. Apart from these, several other banks conduct their exams.
Q3. How to get bank jobs after 12th /as a college fresher?
Answer: Very few banks hire 12th-passed candidates. The roles are limited to sales, data entry, and clerk. As a fresher, however, you can give bank exams for government banks or apply directly to private banks. Nevertheless, it would help if you had satisfactory grades and considerable skills.
Q4. Is Banking a Good Career? What is a banker's salary?
Answer: Banking is known as a prestigious career. It is on-demand and considered a very stable job. It is one of the industries that can always have a business.
Salaries can differ as per the role in the industry. For example, it can range from as low as 1.5 lakhs per annum as a bank teller to 20 lakhs per annum as an investment banker. For detailed structure, refer to the section "Salaries for bankers" of this article.
You can mention this also:
Refer to this article's "Salaries for bankers" section for detailed salary structures for different banking roles.
Q5. What are the types of banking jobs?
Answer: Relationship manager, credit analyst, loan officer, risk manager, branch manager, bank teller, and customer service are a few roles in the banking industry.
Recommended Articles
Here are links to some articles that will help you get more detail about Banking Jobs.