Updated April 26, 2023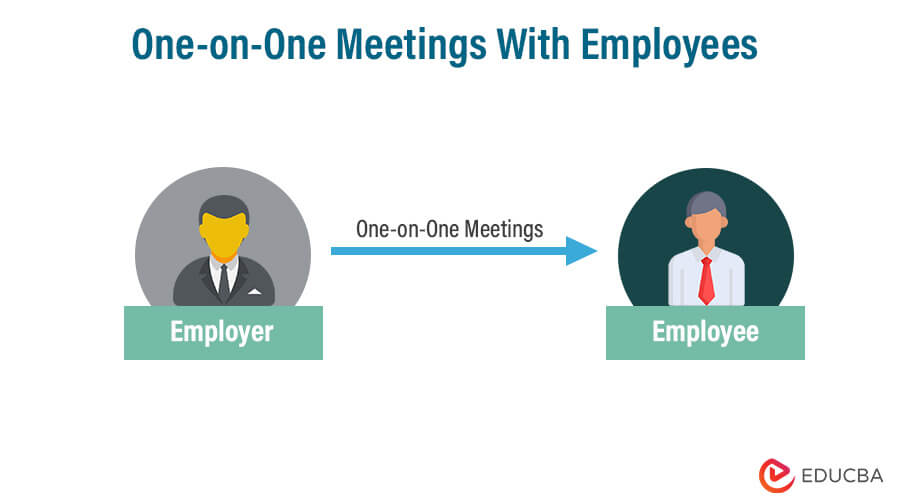 Introduction to One-on-one meetings with employees
One-on-one meetings with employees can really be an important time for you to get to know more about your team members and understand their working styles as well as how they deal with their everyday work problems. As project managers, we always strive to keep effective these one-on-one meetings with employees and have them yield the results we envision for our team members and for our teams, such as career development and action plans for development areas. But, somewhere down the line, we always land up either missing on these meetings or worse, we don't conduct them in the way that they are supposed to be conducted.
Whether you're an experienced project manager or a newly promoted project manager, these one-on-one meetings with employees are currently doing you no good, and you feel that they are just a waste of time for you and your team members. You believe that the hour could be utilized in a better way than spending it listening to or advising your team members.
To clear the air around this effective tool, which is one-on-one meetings with employees, I've come up with this article that will explain to you the importance that these one-on-one meetings carry with them and how you can make them effective to yield benefits in abundance.
Importance of One-on-One Meetings With Employees
During my tenure as a project manager, I've come across many colleagues with stark differences in their opinions over the importance and usability of one-on-one meetings. Some were just not into the entire concept of regularly meeting their team members in order to discuss performance and their issues if any. They believed that these meetings at work were completely useless and extremely time-consuming. While the others wanted to always learn more about the extent of one-on-one meetings and were convinced that they needed to know how to bring about effectiveness to this sort of a meeting arrangement, as it was helping them cope with their team members and know of their performance on a regular basis.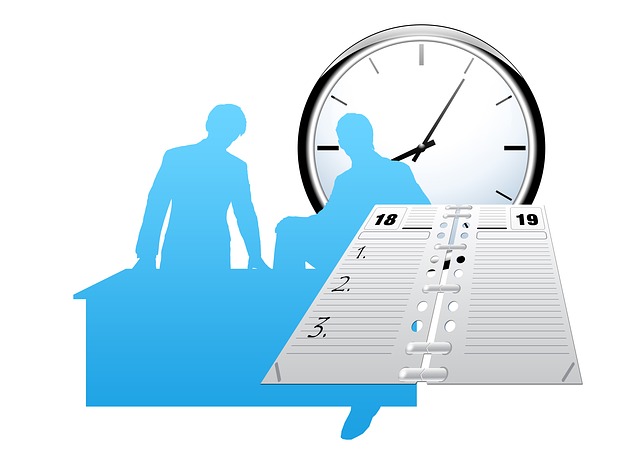 In my opinion, I view one-on-one meetings as a platform for a great exchange of information and innovative ideas. It's the kind of meeting that helps two distinct individuals to understand and learn more about each other, what they perceive the organization to be, and how they would view serious issues or, sometimes, their own frustrations at their workplace. I wouldn't mandate one-on-one meetings only for the purpose of team member performance but also to grow and learn more about the business, the team members, and how the two can amalgamate into a great contribution.
One-on-one meetings are solely for the team members to speak their mind and heart out, and it's a great opportunity for project managers to strike a great conversation to help develop their team members into becoming rising stars within the projects they undertake.
Benefits of One-on-One Meetings with employees
In this section, I am going to list the benefits that I personally view coming in from one-on-one meetings with employees. There may be many more benefits and contrasting side-effects to these meetings. These side-effects are mostly not because of the way the meetings are designed but rather depend on your way of conducting them. Before we learn of these 10 amazing ways of conducting one-on-one meetings, we'll look at the list of benefits that I've compiled for you.
Performance check – This will be a great time for you to evaluate and ask your team members what they think about their own performance and where it goes.
Employee self-reviewing – As conversations increase, you will be able to help them introspect into their own working styles and help them manage their day-to-day work at their convenience.
Surfacing of issues and problems – You will be able to give them an opportunity in the confines of a meeting room to speak up about issues and problems they are facing and those that the team is facing. Be a confidant to them.
Motivation level monitoring – With the momentum ongoing, your team member is surely going to pour out their feelings about this job role to you. You can then have a check on their motivation levels when they speak to you about the work they do.
Commitment to the job monitoring – These meetings with employees are a great chance to ask for their future aspirations, whether it is to stay and grow within the organization or move out into the next job they find. With this, you can gauge their commitment level and have headcount plans forecasted based on this.
A platform for appreciation – If they've done something worth mentioning in the past week or since you last met them for a one-on-one meeting, make sure you congratulate them and encourage them to keep raising the bar higher.
Planning for their development areas – Every one of us has development areas that need to be worked upon to get closer to the optimum work quality. Chart out SMART plans with your team member and agree on those workings.
Action plan – Based on your development plans, make sure you ask them to jot down the minutes of the meeting, all complete with action points to be checked and evaluated in the next meeting.
New ideas and innovations – These meetings with employees can be the best place to gather up new ideas and innovative thoughts that go through the minds of your team members. Most of the time, through these team members, we receive mind-boggling and creative solutions to our ultimate problems and issues.
Connection with them – This one hour can be the best time for you to personally bond with your team members. You can even set out time to talk about random likes and dislikes to build rapport and find a connection when it comes to working together.
Feedback on your management – These meetings with employees are great opportunities to ask your team members to provide you with feedback. Everyone needs to improve many aspects of their work, and getting to know them from your reports can be a great thing. Ask them to be as open and transparent as they would like you to be with them.
Tips to a Great One-on-One Meeting
Now since we've encapsulated the many benefits that come from conducting one-on-one meetings with employees, our next step is to understand how we can effectively conduct one and then two and then many more. Listed below are 10 awesome tips on conducting a great one-on-one meeting with your team members.
Schedule! Schedule!
The most common mistake managers make is maintaining a schedule with their team members and not adhering to it. Scheduling is indeed a very important aspect in the world of one-on-one meetings with employees. Both the managers and their team members should collaborate and make the meeting successful by being on time and adhering to these schedules.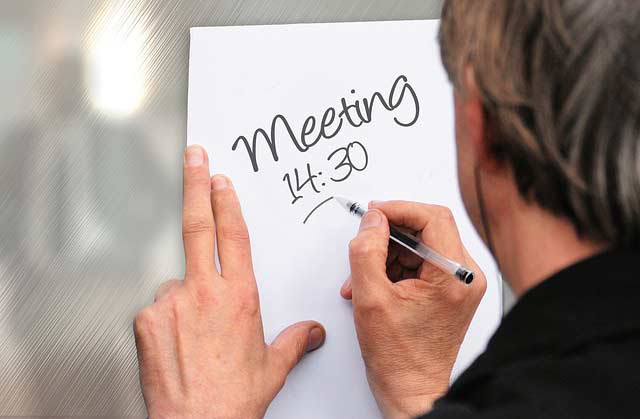 One-on-one meetings at work can be planned at a range of different frequencies: weekly, monthly, or quarterly. While quarterly is the least preferable and can coincide with the organization's design of quarterly review meetings at work for communication, weekly stands as the most promising and the preferable time for these one-on-one meetings at work.
Clear and Precise Agenda
Charting out an agenda for the one-on-one meeting in the first few minutes of the meeting is essential. It's important that the agenda is clear, precise, and preferably created by the employee themselves. This will enable them to have control over what they have to say, thus, resulting in a great conversation and proper utilization of time. Once the employee prepares the agenda, you will need to have a go at it, and both sides must thoroughly agree on it before proceeding. This enables you to guide the meeting even more effectively.
Often, managers create fixed templates for their team members to follow while chalking out an agenda. This template would contain broad categorization of time, and each section can have the team member's thoughts and ideas.
Choose a Neutral Setting
Most organizations nowadays have a very open seating arrangement, where they avoid cubicles and cabins among their employees to promote the values of openness and transparency. This allows for a lot of exchange of information among the team members. Apply this openness and transparency even when dealing with one-on-one meetings at work and choose either your employee's office for the meeting or a common conference/meeting room for the discussion.
Avoid meeting up at your cabin if you don't have the open system at your office while you still maintain hierarchy and decorum within the organization.
Apply the 60-40 Rule
According to me, I've named this rule as the 60-40 rule to indicate who gets to speak how much when the meeting is in progress. Here, as indicative, the team member should utilize 60 percent of the given time when in a one-on-one meeting. This will give them enough control over what they have to say, and they can do so freely without the hurry that takes place outside the meeting room.
You can advise them in the remaining 40 percent time and can help guide them when they are pouring out the issues they face or have recommendations to the ideas they share. With such a balance taking place within one-on-one meetings at work, it can enable employee empowerment within your team, and you'll surely be hailed as a great manager.
Keep the Figures Ready
Performance sheets and weekly or monthly figures should be kept ready and should be studied thoroughly before making a dash to the one-on-one meeting with your team member. This way, you will have a solid base on what you have to speak about and what your team member is answerable. Don't complicate things with graphs or charts, but enable yourself with basic numbers on the different factors that the team member's performance is based on.
Make sure you either have a template or you share the report with your team members before their one-on-one meetings at work and ask them to go through them as well. Ensure that they understand their own performance numbers and let them ask you if anything is unclear or erroneous.
Divide and Rule
Divide your meeting into sections and keep time for each of these sections. Make sure that you tell your team members of these sections and ask them to stick to their schedules within the one-on-one meeting framework. Ideal one-on-one meetings have the following sections:
15 minutes – Chalk out and agree on an agenda
15 minutes – Allow your team member to talk about their performance, issues and concerns, and things pertaining to their immediate work
15 minutes – Allow yourself to advise and elaborate on the performance and issues revolving around the team member and help them with guidance and support using SMART development plans and action plans
10 minutes – Allow your team member to speak about ideas and innovations and any feedback that they would have for you
Meeting Template
Keep a fixed meeting template and leave a space within it for ad hoc questions and answers or concerns apart from the usual tasks performed by the team member. Allow your one-on-one meeting template to be flexible enough to accommodate the needs of your many team members. They are all different individuals and shouldn't be confined with a rigid template.
Press down Accountabilities
At the end of the one-on-one meeting, it's crucial that you pin accountabilities on the table along with the development plan. With accountabilities, you will have to yield out something actionable from the meeting. As per the feedback and the success ladder that was discussed or the ideas and innovations that were belted out, make sure that your team members act on them and turn those talks and ideas into beneficial actions.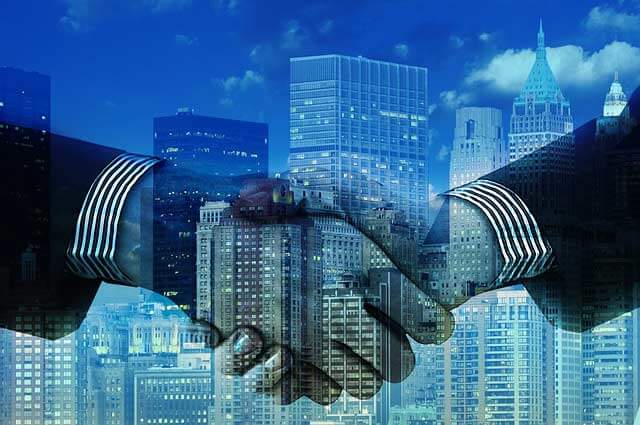 Make this part of the minutes of the meeting and allow your team member to send out an official e-mail stating the minutes of the meeting along with the accountabilities agreed upon.
What Happens in the Meeting Room, Stays in the Meeting Room
Ensure that you don't make public the discussions between you and your team member. If they are actionable points and ideas, allow your team member to provide sufficient action on them and don't rely on spreading the word yourself, unless relevant and necessary.
All personal discussions and goals and development areas should be strictly between you and your team member and should be used only as deemed appropriate by you. Avoid using the information you receive during the one-on-one meetings at work on a public forum and for your own benefit. Your team member has confided in you; respect that.
Action Plan for Yourself
It's necessary not only for your team member to put out an action plan, but since you're the leader between the two, there are a few steps that even you will need to take forward to ensure that development prevails within your team.
Jot down an action plan that you will act upon for the benefit of your team member and the business, which will return as a benefit for you. Stay focused on helping your team members to achieve success. This will be your success as well.
Recommended Articles
This has been a guide to One-on-one meetings with employees can really be an important time for you to get to know more about your team members and understand their working styles. These are the following external link related to meetings with employees.