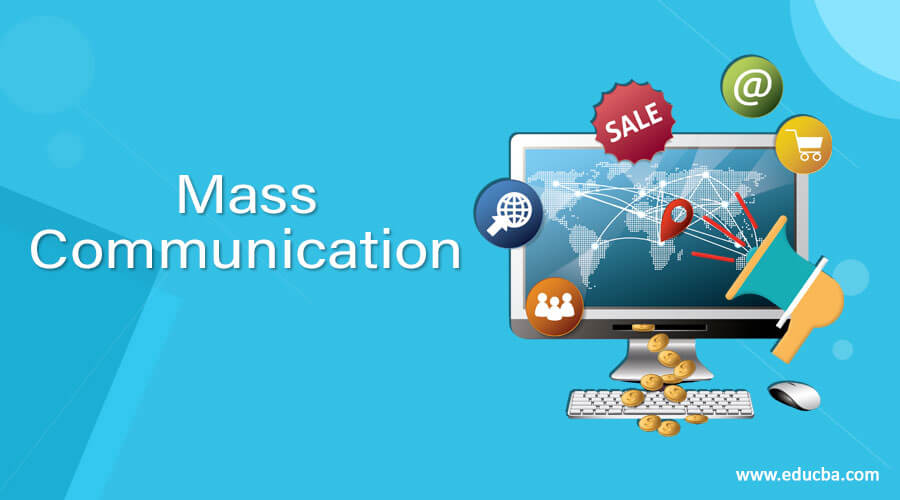 Introduction to Mass Communication
Meeting in a park, discussing each other's lives was 'world affairs' in the era of our grandparents. A Panchayat addressing its village and the Politicians giving speeches to win their votes was the limit of extending their views on communicating with a larger crowd. Our parents advanced a bit and read these worldly affairs in Newspapers. Mass Communication was limited to a very narrow mindset in those days.
We all very well know that, now, things have changed, DRASTICALLY! Have you ever seen the sunrise early in the morning, the entire scape is splashed with its colors and it only gets better, well this perfectly describes where Media and Entertainment industry is currently in India. By the end of 2015, it was evaluated to be around Rs 60,000 Crore growing at 11.7 percent over 2014. Moreover, neither has it just grown in size new medium i.e. the Digital Medium has created a strong foothold and is growing considerably. In an industry that's on rise, the opportunities are endless. Mass communication the future in India holds endless opportunities and development.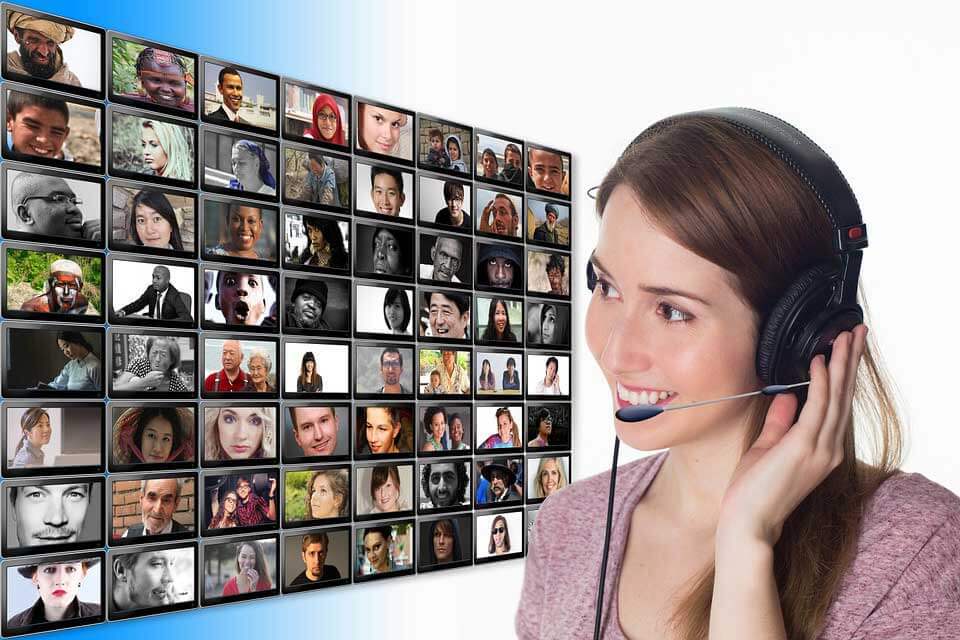 Image source: Pixabay.com
The growth will be immense in all sectors be it Print (Newspaper, Magazines, Books), Radio, Television, Films or the Internet. Moreover now most of the companies have an integrated approach and are present across all the platforms.
First came the Print media then the Radio. That was when our grandparents were young. Our parents grew up watching black and white television and we, well we beat them all, didn't we? We had the best thing that the field of mass communication could ever witness, the INTERNET!
Mass communication
It is a pretty easy concept. The word itself says it all. The use of media to communicate with a large population at the same time. The media can be anything. Your daily conversation, that's speech, through your writing abilities, that's Print media, your voice alone, that would be Radio and your physical self, audio and video, Television and movies, yes! Any medium used to communicate a message with a bigger crowd is mass communication. If we consider the history of mass communication Even art and manuscripts in the pre-historic times were a form of mass communications. Woah! Started a long time ago, didn't it?
But just like everything on this planet, it evolved a greater deal in the 20th and 21st century. Mostly, because of the advancements in technology, the medium of communication evolved, revolutionized and brought about a life-changing experience for every human being. Everything has now changed. The way we think, the way we react and the way we communicate, and why not? When you can go all around the world while sitting in your living room that means things have turned around.
Subcategories of Mass Communication
Not just that, it can now also be thought of as a career option if that's what interests you! Broadly speaking, it has four subcategories-
1. Advertising
How do you think your mother came to know that Complan will make you taller? Advertising basically involves endorsing and selling a product. Every little video that keeps you hooked in the intervals between your favorite television shows is advertising. It is an excellent career option for acting, writing, direction, etc.
With the evolution of Digital platforms, the world of advertising has changed but Tv still continues to be the most invested medium. Several new platforms and types of mass communication have evolved like short stories, blogs, videos, etc. Because of Social media platforms, advertising now happens every day and every minute.
2. Broadcasting
This is what you probably get scolded for the most after video games. The television, films and the radio. Whether it's your favorite cartoon Doraemon, reality shows Big Boss, movie 3 Idiots and your daily dose of music 93.5 Red FM, all of it comes under Broadcasting. A single source broadcasts its message on a communication medium to reach masses. Again actors, writers, RJ/VJ, producers, directors, newsreaders, you can be any one of these!
3. Journalism and Mass Communication
The World Trade Centre was attacked by terrorists. If newspapers and the journalists were not there we would have been completely ignorant about such a huge crisis. Journalism involves gathering, verifying, editing and presenting the news from all across the globe on all sorts of incidents to the people. Want to be the next Barkha Dutt or Rajdeep Sardesai or maybe the scary, bearded guy pointing a finger at you and shouting at you for the sake of 'warning you'?
Journalism has undergone a huge change in India in the last ten years. Today with so many news channels and their websites, apps the competition is really high. In this immense competition somewhere the quality of content has lost its way but no one can deny the fact that it has empowered the common man with information.
Image source: Pixabay.com
4. Public Relations
This is an interesting field. Most people would confuse it with advertising but unlike advertising, public relations is related to shape public opinion based on a professional opinion of a product and/or organization. This is a growing trend in India with every organization, celebrities, brands having their own PR team. Several organizations have evolved who specialize in this field. Moreover, with high use of social media, its role has become ever more important than ever.
It is a great career option for creative individuals who want to, not just acknowledge their skills but use it as a power to influence the masses with their work. It gives you the satisfaction of making a difference with your hard work that most of us are so desired to achieve. And, the salary is quite satisfying too!
Unlike earlier times, when having good communication skills and a literature degree was enough to get into journalism, today, it requires the possession of not just skills but the intelligence and ability to efficiently send the message to the audience. So, now you have professional mass communication courses you must be indulged in to get mass communication jobs in this field.
You need a degree. You need to go to college, complete the course and get a degree. But unlike commerce, engineering and medical, there is no pre-defined technique or mechanism to be into mass communication. The only key is experience. The more knowledge you gather in your journey of gaining experience, the better Journalist or advertiser you are. A higher degree, personal experience in writing or other communication media shows that you are a perfect choice!
So, don't wait to pass your 12th boards or getting into college to start your journey. Get the edge over your competition by polishing your communication skills as early as possible. Your maturity is what will get you through the tough times in this field.
Advertising, Journalism, Broadcasting and Public Relations are the broader categories but mass communication is a very vast field and you can be 'n' number of things here.
Fashion Photographer
Film Director
TV Correspondent
Radio Jockey/ RJ
Screenplay writer
Sound Engineer
Special Correspondent
Art Director
Editor
Event manager
Content writer
Reporter
Journalist
Editor
Copy Writer
Creative Head
TV Anchor and many more.
There are a lot of options available out there, yes, but you just cannot get up one day and decide to become an RJ and you would become one! Every role has its requirements and you must fulfill them in order to play that role well.
Radio Jockeys are required to have complete knowledge of their city and also the current affairs of the world. They must know how to grip their audience because their voice is their only weapon. You must know where the interests of your listeners lie.
As far as Journalism and news media is concerned, though you would be reading off of a teleprompter, the job expects you to be completely immersed in the affairs of the world. You have to know what is happening in the USA currently and what happened in Germany years ago. How the past is affecting the present and what the future holds for everybody, you must know it all!
Filming and directing is not an easy job either. You cannot give your audience films that already pictured that story. You have to be creative and adapt to your viewer's interests every time you get behind a camera. To give a crowd of millions what they desire in the most appropriate manner can be really challenging.
Speaking of appropriate, that is something you must keep in mind when you get into mass communication. You have to remember that you are influencing people of all ages and manner and that means you must know what is right and for whom? It is either right or wrong, there is no grey area here!
But enough with the challenges, don't they come in every field and career. Let's discuss the good things. If still in doubt about choosing this as your career, let us take a look at the advantages mass communication has to offer. This will definitely help you with your decision.
You become immortal: No, not like vampires, but yes, your work does make immortal i.e whatever you write or publish stays for a very long time and your audience can go through your work over and over again. With channels like YouTube, even your appearance on the TV can be reviewed anytime.
You get to entertain your audience: Now, this might sound a bit philosophical but the greatest joy in life comes not when you are happy but when you are able to make others happy and what better way to showcase that ability than being in the field of mass communication.
You become famous, internationally: Nowadays, ask a kid what he/she want to become when they grow up, and they say, FAMOUS! With the coverage a Journalist or an actor gets and the boundaries that a writer's published work crosses, fame is bound to come to you!
You become a trusted source for help: You might be advertising a company's product or presenting certain news but what you don't realise is how many people you are helping when you do so. Your opinion and response make the audience make some very crucial decisions in life. You become the person they go-to in case they need help.
Every mass communication job will offer you a paycheque and maybe even foreign trips, but not many jobs will make you a people's person. And just like to achieve anything extraordinary, you have to earn it. You will have to give it your everything and make sacrifices along the way. Long working days and sleepless nights might become your routine but you always have to be dedicated. Why?
There are hundreds and thousands of people you reach every day, you influence them and inspire them. That makes Mass Communication the toughest job of them all, don't you think?
Recommended Articles
This has been a guide to Mass Communication. Here we discuss a brief overview with 4 Subcategories of Mass Communication. You may also look at the following articles to learn more –