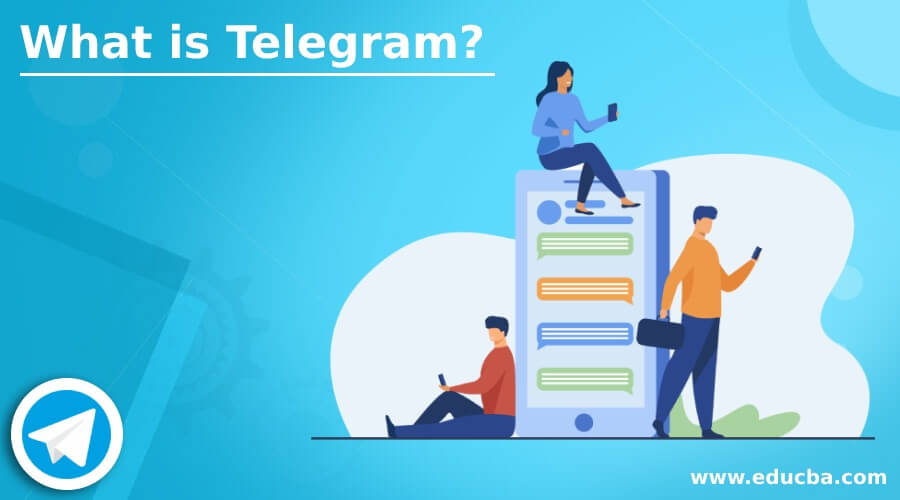 What is Telegram?
Telegram is an instant messaging app launched in 2013 which rapidly gained popularity among power users. With competitors such as whatsapp, facebook messenger, and viber, telegram concentrated on usability, security across platforms, and rapid product growth with unique features such as channels, bots, etc. WhatsApp alternatives such as telegram and signal got a massive raise in terms of potential users with the latest mess surrounding WhatsApp's privacy policy. In a specific, telegram, which recently hit the 500 million user mark around the globe. it is a cloud-based distributed app that does not show any ads.
It supports all platforms like Windows, Android, Mac, iOS, and Linux.  It also allows set secret chats where the timer can be set to messages and after that, they will self-destruct, Which gives an advanced level of privacy.
Installation of Telegram
Download the telegram app. it supports all platforms like windows, android, mac, iPad, ios, and linux, windows phone, google chrome extension, etc. But it is important to set up a telegram using a mobile app before using the desktop version.
For registering a phone number, a telegram will send a text message with a code for phone number verification. If the verification code has not been sent within three minutes, the telegram also has the option of call verification. After entering the SMS verification code, it is required to enter at least the first name. it also adds an avatar for personalization. So that other users can search by username without knowing the phone number.
Users can't always type in a phone number and start texting, apparently. before sending messages to others, telegram needs permission to access contacts. However, you will still be invited to telegram chats by others who are not in your contacts.
To use the app, it is not compulsory to generate a password or code. it'll be enough just to unlock the phone to gain access to the telegram app and account. If someone else has access to the phone and can open it, then it is an issue. so you can set up a different four-digit pin to secure the telegram account.
If the user forgets the PIN, then have to uninstall and restart the app. In this, secret chats would be lost; but it is possible to recover non-secret chats stored on telegram's servers.
Start Chatting on Telegram
Users can start a one-on-one chat on telegram by clicking on the new message symbol, i.e. the pencil, then select a contact. then you can start texting. By default, all communications are encrypted between telegram's servers and devices. users can also start group conversations on a telegram by clicking on new group. After selecting whichever contacts on the contact list. Telegram allows groups to add participants up to 20,000 however group chats are not end-to-end encrypted. It also offers voice group chats. Telegram allows to set up secret chats in which chats are fully encrypted so telegram can not read chats.
Secret chat can be started by clicking on the pencil icon and then new secret chat and contact. While using secret chats, the screenshot feature will be disabled, and messages sent during secret chats will not be forwarded to other users. You can't access a secret chat on a separate computer from the one on which you initiated it, either.
Telegram provides a channel feature in which a single source can send broadcasting messages to unlimited phone numbers of telegram subscribers. But the user is not able to respond to channel messages and they can be public or private. these channels can broadcast photos,  text, files, videos, and podcasts. Users can subscribe to a public telegram channel by clicking on the magnifying glass icon which is at the top of the home page of a telegram, then search the name of the channel. After getting the right search result, there will be a preview of the latest posts of that channel. If it is right, then by clicking on the "join" at the bottom of the screen, the user can be get subscribed to that channel.
If the user does not use the telegram app in more than six months, then the app has an option to delete the account and all associated data, in case the user forgets to do it. There are options to select this duration to one month, three months, or one year. any message can be "unsent" by the sender or the receiver so the message will be deleted from the sender's as well as the receiver's device at any time. It also has a feature of anonymous forwarding in which the only name will be shown in messages and the name will not be able to link back to that account.
Recommended Articles
This is a guide to What is Telegram?. Here we also discuss the introduction and start chatting on telegram along with a detailed explanation. You may also have a look at the following articles to learn more –