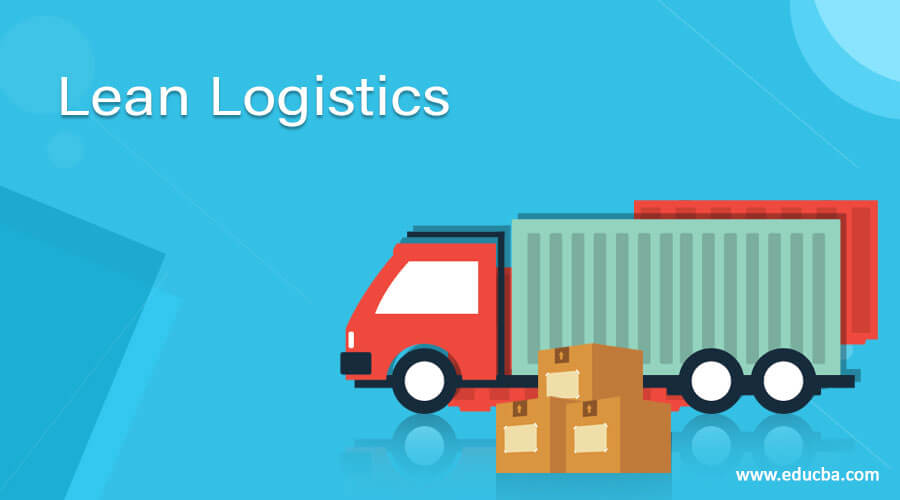 Introduction to Lean Logistics
The Lean Logistic concept is part and parcel of experiencing your business unfold before your very eyes. Setting up deliverables and arranging the supply chain with Lean Logistics management is what it looks at from a business point of view. Lean Logistics looks at reducing the waste that is created at all checkpoints along the supply chain and uses the concepts of Lean to eliminate these wastes under clear supervision and process improvement efforts.
Lean Logistic
What are businesses made of? What are the main components of a business? How important is profit to your business? Where can you make the cut and elevate your business to achieve the targets you set? What do businesses really require? Deep down in our minds, we all know the answers to these questions, and in order to fulfill the ideas we have, we work towards incorporating various successful techniques and frameworks to get the desired output for the business we are running. Whether you're an entrepreneur or a project manager contributing to a small- or large-scale business, it comes down to how you open up the Pandora's Box and unleash for your business all the needed methods to get those ROIs ringing in.
Businesses are essentially made up of valued and hard-working employees collaborating to indulge in investments and gather enough customers so as to render goods, products, or services that will be exchanged in a manner to make a profit. As businesses are running into the race to get the farthest when it comes to increasing overall throughput, thus, affecting results, more and more companies are investing in methodologies and strategies to increase the effectiveness of logistics and, subsequently, enrich their product catalog.
"More from less" seems to be the mantra that's helping such businesses to enhance their supply chain with tried-and-tested management ways and strategies, thus, paving the way for waste elimination throughout the chain. This increases productivity causes a reduction in processing time and complete utilization of available space and resources. Companies, nowadays, are going "Lean".
What is Lean Logistics?
All of the attributes and principles mentioned above form up to be the basic fundamentals of Lean Logistics, and this is what we will dive into now before heading on to what can Lean Logistics do for your business and how.
Every business is pushing the envelope a mile ahead to make the cut and gain a solid competitive edge above their counterparts in the same industry. Reducing time, costs, and inventory is what seems to crop up as the needs of the hour for businesses to be able to achieve maximum success.
Cutting the chase to understand Lean Logistics, you can effectively describe it as an efficient way to recognize and eliminate activities that show up as wasteful in the supply chain so as to increase the product flow and the speed at which the product is belted out.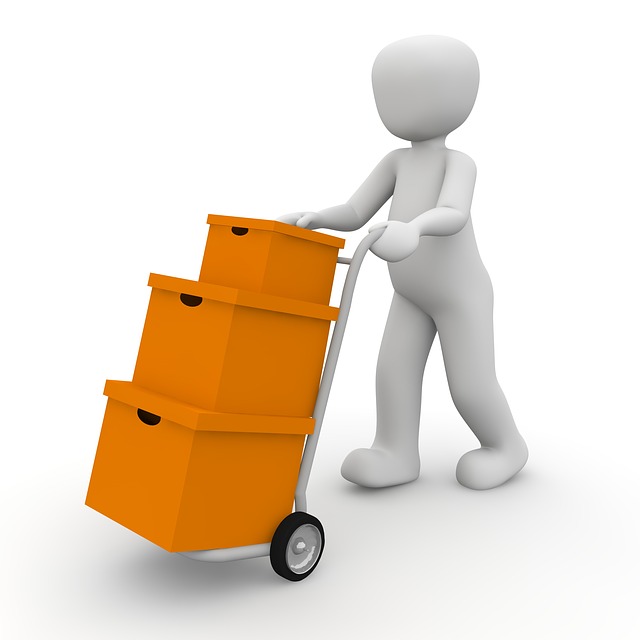 Logistics Management comes across as a key component in any business, manufacturing, or production setup. It is that part of the supply chain where all the planning, implementation, and monitoring and controlling takes place in order to perfect the pace of the flow of products and goods. Be it the forward or reverse flow of these goods and products and services, from the point of origin of these entities through till the point of consumption, that is, the customers; adding a pinch of Lean Manufacturing concepts within this and, bingo! you have a winning formula at hand.
Each step taken in Lean Logistics aims at making the qualitative separation of processes into value-adding and non-value-adding processes within the supply chain, with a view to eliminating all the non-value adding processes. Contributing to this aspect of the introduction of Lean Logistics is its driving factor, Lean thinking. Let's have a quick sneak-peek into what is Lean thinking in the next section.
Lean Thinking
To completely implement Lean Logistics, Lean thinking should be a major part of your planning, implementing, and controlling phases. At each point in the way, you will need to think about making process choices in the direction of Lean. Organizations that employ Lean thinking within their supply chain workflows have noticed considerable amounts of benefits reaped from the move. Customer service quality increased by manifold, and the environmental impact of the reduction in waste was highly magnified. It even improved their corporate citizenship in the long run.
Originated from a Japanese manufacturing method, including Lean Manufacturing, Lean Logistics gained the Lean thinking concept and incorporated it within the supply chain mechanism to benefit from. With minimal resources and timelines given to production units and further on to internal and external logistics, Lean thinking made it possible to eliminate wastes considerable, ushering in the best practices for when in a crunched resource/time situation.
Lean thinking involved the culture of attaining perfection through constantly checking and measuring the waste along the supply chain and deploying ways and means of reducing and, eventually, completely eliminating them. Thus, reinstating complete product value. This would also mean that customers wouldn't be paying for the excess you lost due to elaborate waste along the supply line. With a reduction in total overall cost, customers turned out to be happy, and in turn, the business grew, making it possible for customers to purchase the products and reckon for their high quality.
There are 4 principles involved when it comes to Lean thinking and attaining minimal waste, thus, applying them in Lean Logistics. They are as follows: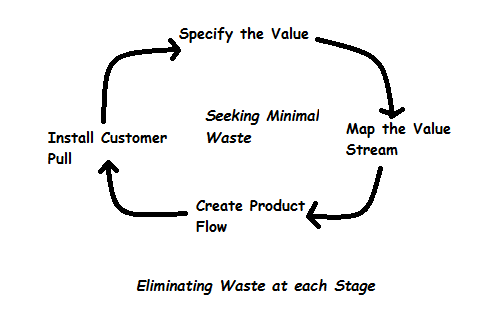 Specifying the Value – This first primary task is of specifying the customer-required value and distributing it along with the supply chain network. Here, a closer look is taken at what the customer needs of this process and how the company can attain it without jeopardizing company profits or investments.
Mapping out the Value Stream of the Supply Chain – Once you know the value you are looking out for, map the workflow along the supply chain and check if there are non-value adding processes in the stream. With knowledge of this, you are in a position to eliminate redundant, non-productive processes and save on equivalent time and resources, thus, boosting your lead time and cutting down on excessive cost. Hold the stream against the value specified by customers and check again. This way, you will know how close you are to the value needed by your customers and where there is a deviation or wastage further still.
Creating a Product Flow – Here, you can jot down a workflow along the supply chain that is devoid of any process loops or interruptions, downtimes, or inventories. You will now have a smooth process at hand in the paradigm of Lean Logistics.
Luring Customers for a Long Stay – Enable manufacturing only as per demand from customers. This will imply that demand information is clear through the supply chain.
Affecting that Business Bottom Line
How you manage your lean logistics and supply chain is very essential for those business graphs to be skyrocketing. Already holding the position of the most-legacy-issues ridden within a business, logistics have never really stepped down from the highest point there. But, with recent methodologies invading the logistics and supply chain, it's becoming easier for managers to adopt such tools and techniques under the paradigm of Lean Logistics to get waste reduced and the increase in process performance. Let's dive into how you can affect your business through Lean Logistics and what you need to be keeping a careful eye on while implementing this world-famous technique.
Incorporating the Concept
While we know what Lean Logistics is, and we also have our fingers wrapped around the concept of Lean thinking, so all we need to do now is incorporate this concept into your supply chain. Doing so will help you meet market standards and customer demands in a timely manner and one that produces the least or no waste. This mostly affects the transportation process when it comes to logistics.
Applying Lean Logistics has prompted managers to look beyond simply transporting goods from point A to point B. With the implementation of Lean Logistics, managers are looking at complete utilization of resources and space and have even seen a reduction in time spent in transportation. All these while still adhering to timely deliveries to point B.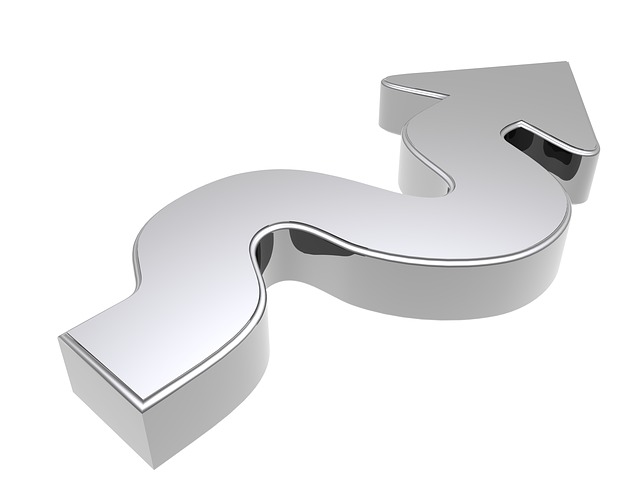 Image source: pixabay.com
An early technique used by Lean Logistics is the one called "Milk Run". This would mean gathering goods from multiple locations while on a single trip to that point B, thus, in an effort to utilize complete space and save on fuel costs.
For a manager to incorporate this framework of Lean Logistics, they need to pay attention to the following statements:
Lean Logistics is a work culture to be incorporated on a regular day for the logistics unit of the organization.
Saving on the supply chain needs you to pay careful attention to all processes on the chain and put up a continuous activity of reducing wastage at all times.
Lean Logistics would require you to bring the team together to understand from them as to what can be altered to reach the desired state.
Team members need to be educated about Lean Logistics, Lean thinking, and what the framework aims at
Look at the big picture at all times; your customer needs have to be fulfilled.
When you're initiating the implementation, ensure that you target the simple areas first and slowly progress through the chain.
Adapting to Changes
People are very reluctant to change; this is a known fact and has been tagging along with the industries over the centuries. But, with change comes the part of evolution and making things better. Organizations are in a bid to overcome this fear of change and implement Lean Logistics to better institutionalize the concept of change-for-the-better among their employees.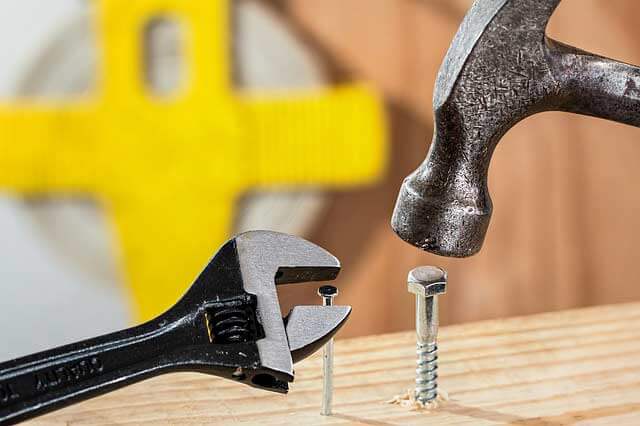 Image source: pixabay.com
Clients restrict change as they don't feel confident about the removal of any steps within the supply chain. In such cases, a mutual presentation needs to be put in front of the client to make them understand the concepts of Lean Logistics and how it will benefit the company with its implementation. Organising workshops and meeting sessions can boost the knowledge for both your clients and your employees working the changeup.
Little Details
All throughout the supply chain, each and every detail is peculiar and extremely important. Whether it is a small printing operation or even the labeling on a box, each detail needs to be magnified to see a qualitative picture at the end of the line. Or, take the printing of the box seal, checking for the orientation of the paper that would conserve more space, thus, saving on more paper for doubling its use in the process. Even placement of equipment should be well-thought-of in order to conserve time and efforts spent on them. Wrong placement can lead to added time to the completion of the activity. Lean Logistics is built on the premise of taking everything into consideration.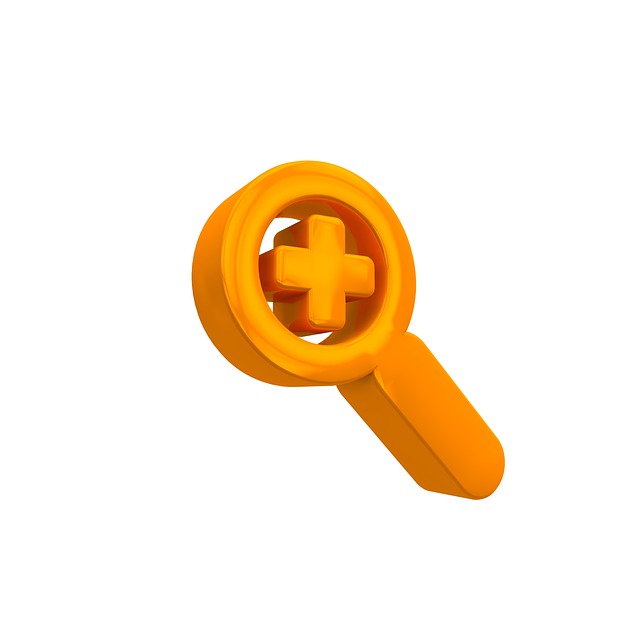 Image source: pixabay.com
Looking into minute details needs the manager to have a holistic view of the entire nature of the business and what it aims to achieve. The strategy needs to be crystal clear in their mind, to pick and choose which step in the process can be eliminated and what needs to be considered as waste. In the same way, in order to get a view of these details, one has to know the business and the process leading to logistics inside-out. This will have a greater impact on the adoption of Lean Logistics and will facilitate a healthier implementation among the business, thus, improving it at all times.
Mind Culture
Each company is different, with the different work culture and different processes. Even approaching changes and systems is different for every organization. Inculcating the principles of Lean Logistics needs to be affecting these areas, but since they are peculiar to the organization, Lean needs to have a buy-in into the organization. With such a vast difference from company to company, there is no reference point to be looked at and replicate. In order to resolve this, Lean Logistics needs to be undertaken in a very systematic and logical manner.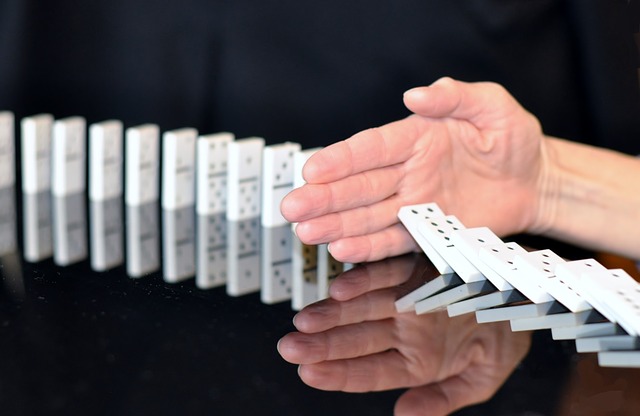 Image source: pixabay.com
The ways of Lean is very meticulous and needs a clear thought-process, not only by the manager, who is orchestrating the entire implementation, but also the team members handling the equipment and driving the process. Setting a proper mindset is what is needed at every level of the supply chain for Lean-to be successful in all its efforts. And, this mindset can percolate through thorough training, coaching, and mentoring.