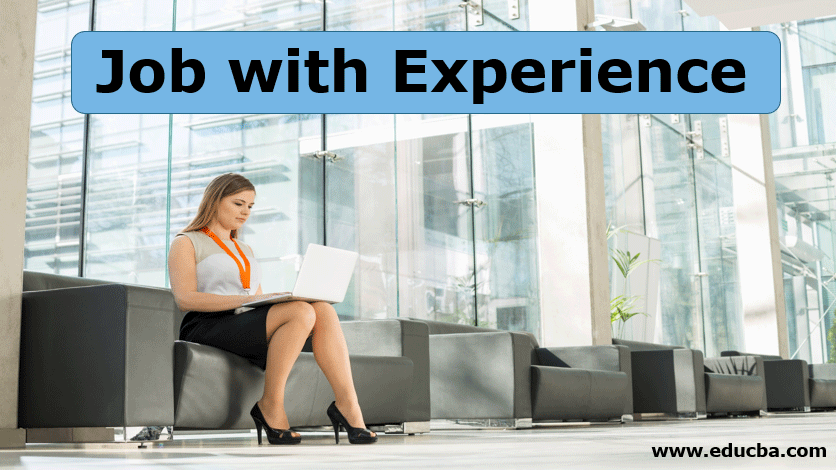 Definition of Job With Experience
Job experience definition means, for example, the school and the college days getting over, you come out the protective shell and get transformed into the world of practicality. So long you had been staying in a comfort zone but you like it or not, you have to swim in the deep waters of the ocean. However, the problem is that an individual, who has never ever swim in a small pool; is straightway been asked to dive into an ocean of uncertainties. Is that a joke; oh you must be kidding? Forget it. Aren't you? No, my dear friend, this isn't a joke but a core truth. So, what if don't know swimming; you will have to learn it is called a job experience definition
Every year millions of fresh graduates and other unemployed candidates pass out from various institutions to seek a Job with Experience and start earning to link in the mainstream of life. Every student or individual has high hopes and aspirations regarding a bright career and future.
Skilled vs Unskilled
People are aware that cut-throat competition is prevailing out there in the market these days. The expectancy level has hiked making the process of job hunting even tougher. In fact, one of the probable reasons is that employers are giving a lot of impetus on skilled employment as well as experience. The ratio between the jobs available in the market and the number of applicants is vast and because of which the rift is becoming wider with each passing day.
Now, the obvious question is that if the companies will only hire experienced and skilled professionals where would the large population of inexperienced and unskilled individuals go? No person is born experienced. A job with Experience gains and is fostered with the passage of time. It comes as a learning curve. It is not something that can be purchased from a shop or can be spoon-fed. A person literally needs a beginning somewhere to acquire knowledge of the field. Yes, of course, he got the theoretical knowledge through classroom teachings and textbooks but gaining the practical job with experience is of completely different stature.
However, one should not get apprehended if not getting the right job. There is an ocean of opportunities and you just need to wait for the arrival of the right time. In the meantime, you can take some important steps to grab an opportunity with almost no or very slight job with experience.
Job Experience Examples
Just follow the job experience examples given below-
1. Search for an Internship/ Training
You must be aware that there are a number of companies that offer internships or training to inexperienced candidates and other individuals. They offer this internship in the field they are associated with. For instance, if you are a student of journalism background then you can look for media houses or ad agencies where you can work as an intern.  In this job experience example, A period of training is usually fixed but it may vary from one company to another. It usually lasts for about a month or two. In a few cases, it may get extended to six months.
The two types of Internship
An internship can be-
Paid
Non-paid
Paid Internship
In a paid internship the intern is usually given a stipend for the period of time he renders his services to the company and it is the best job experience example. The pay is not as such as what is offered to a regular employee of the company but he receives a small amount according to the terms and conditions. Now if you are able to please your boss with your work, then you might can a bonus too.
Non-paid Internship
In this kind of training, the candidate or the intern is not paid anything. However, the company gives him a certificate of experience or a letter of appreciation for this work done. This experience certificate is of utmost importance and must be preserved carefully. This becomes one of the most necessary documents when you appear for a job interview.
It is to be remembered that one should take his internship period very seriously and work with utmost sincerity and dedication. Always try to put in your best effort and do not think that you are an intern. If at all your luck smiles, you might get an opportunity to work in the same company as a regular employee.
2. Search for Companies Hiring Fresher
At a time of desperation and stress, the internet and specifically the search engines can prove to be your most loyal and worthy friend and this is a very useful job experience example. One of the best ways of searching for jobs is looking out for companies who look to recruit freshers. As such there are many firms that do that. You can find them on the internet and also on the various job portals. However, before applying for the said post, it is very essential to go thoroughly and read the desired criteria. You can email your CV and ask for an appointment to appear for the interview. And the rest is your knowledge of the subject and your caliber.
It is always important to go with a positive frame of mind. If you want you can prepare for the interview in advance because some interview questions will be general such as describing yourself, strengths and weaknesses, etc. Be positive when answering your questions and do not show your nervousness even if you are.
3. Identifying your Strengths and Weaknesses
This is one of the most important points for any person whether he is an experienced professional or inexperienced fresher. One should clearly be familiar with his or her strengths and weaknesses. Mind you, this is not just an interview-based question but a crucial aspect to identify oneself. You must have probably heard about the SWOT Analysis. This is the core key to success for anybody in the world whether he is an individual or a company.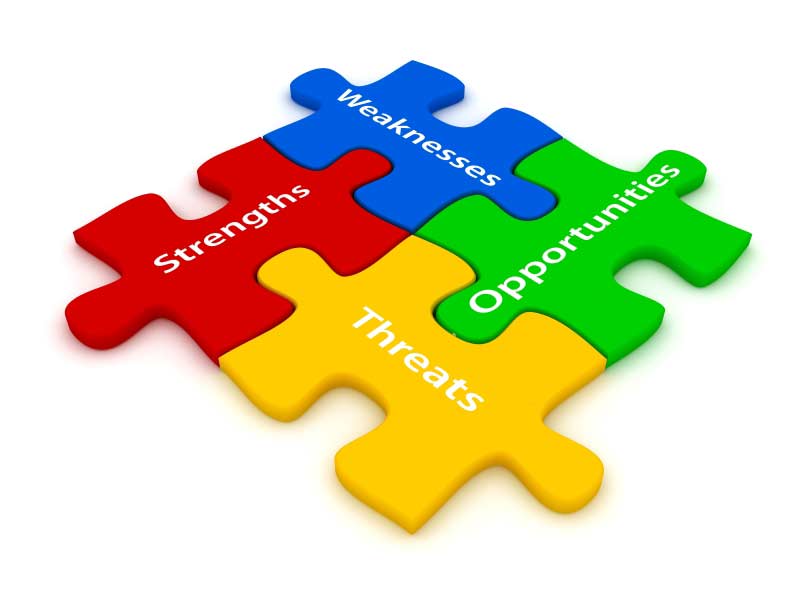 SWOT is based on four important factors that include Strength, Weakness, Opportunity, and Threat. We have talked about strengths and weaknesses. Now Opportunity means identifying the changes that come your way and grab them with both hands. You should make it count to the maximum because it comes once in a while. The last in SWOT is 'Threat'. Opportunities don't arrive alone but they can at times are accompanied by the unseen threat. Therefore, it is equally vital to analyze it from every aspect and chalk out strategies to tackle the failure.
4. Pay Attention to Develop your Job With Experience
Every individual possesses a special talent that distinguishes him from the other. For instance, if you are good in art and drawing it is better to practice those on computer screens with the help of Photoshop or Coreldraw. This can land you a job with experience as a Graphic Designer. It is always fruitful and beneficial to keep on nurturing one's skill in spare time when you are possibly hunting for the job.
There is a very good logical reason for this statement. Now just think that you get a job finally, which means that you will have very little time to nourish your skills because there will be no free time. The development of skills will also help you to outshine your competitors in the field and there is every scope of rapid and steady growth.  If you want you can also enroll in some skill-developing classes to boost the job prospect.
5. Writing an Attractive CV with an Appealing Cover letter
Like it or not but the truth remains your CV will be thoroughly dissected before considering as an eligible candidate.  You may not be having a job with experience but writing classy Curriculum Vitae will help in kick-starting your career and it is also the best job experience example.  In order to make your CV more eye-catching, it is important to write a strong cover letter. The cover letter defines your personality to the interviewer in short. You need to briefly write about your career object and the following job experience requirements
Another key facet of any CV is how you describe your soft skills. Be very precise and write everything to the point. Do not elaborate on any point unnecessarily related to your job experience requirements. Do not give any false information in your CV regarding your educational qualifications or document. Do not pretend to be what you are not. Do not exaggerate on any skill. There are some good CV formats and templates available on the internet. So, you can select one from there. You can also hire professional services to write an engaging CV for you.
6. Selecting the Job Close to your Hobby
Now, this sounds interesting! How many people think differently? Interestingly, how many of them convert their hobby into their professional? Not more than a handful. Well, this is yet another option that you can ponder over while still hunting for a job. Undoubtedly it will be great fun! Now just imagine it's like a person whose hobby is playing cricket and he turns out to be a professional cricketer.
The major advantage is that you will work with full dedication and enjoy every moment. You won't feel bored and that will directly reflect on your performance. The result, you know the rest. In fact, there have been people who never stuck to one job and kept on switching from one position to another. They never saw a satisfying growth in their career. Don't follow that path because it leads to nowhere.
7. Working Even with the Smaller Companies
In this job experience example, You are starting as a fresher with no or little job with experience. So, it is better to take one step at a time. Don't only hanker for giant companies or good pays. If you have got an opportunity to work with a small and not so reputed firm where the pay is also not very high go for it. It is important to gain a job with experience first and then money.
In fact, you will be surprised to know that the environment of learning in a smaller company is much more conducive than what you get with the bigger names.
8. Enrolling for Job-Related Courses/ Certifications
Preparing yourself to make a tough competitor is very important in today's scenario.  Therefore, many job aspirants enroll themselves in professional courses or certificate programs especially those related to the IT industry. This is one of the effective ways to get a lucrative job of your choice with a good salary and other benefits.
First and foremost, you need to choose the certificate program as per your preference and then get the entire details about it including what are the prospects. You can enroll online or even attend the classes. You just need to qualify for the examination according to the perquisites of that course.
9. Taking Some Leverage from the Job Postings
Ah! Don't that that you have to simultaneously match all the criteria for applying for a job. You can take some liberty here if not more.  Now for instance, if the advertisement says that it needs a candidate with two-year experience and your count is falling short by a few months, then, of course, you are eligible to apply. However, just remember to write an impressive cover letter and face the interview boldly.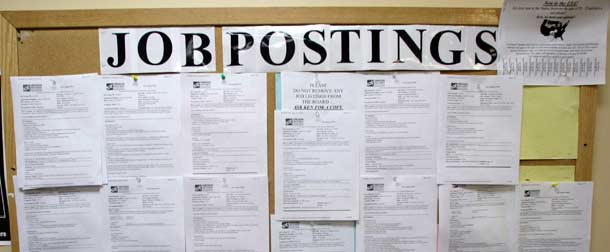 10. Confidence is the Key
Confidence plays a great role in getting you into the right place even without job experience requirements. You should remain positive and confident even when the wind is blowing from an opposite direction. Apply to the job listing confidently irrespective of thinking out the end result. Yet another important factor is having faith in your capabilities. Never underestimate yourself or become overconfident. You should also work on improving your communication skills because this is something which you will need most of the time.
Conclusion
Getting a job without job experience requirements is not a difficult task. There are several options available out there. You just need to search for them to land in the right spot. No job is big and work is smaller. You just need to wait for that right opportunity and then perform your level best. Do take the help of job portals because millions of jobs are posted there in various categories. Do not forget to make your CV engaging with an excellent cover letter. Always remain positive and never lose confidence.
Recommended Articles
This has been a guide to Follow these 10 simple yet effective steps to grab a job opportunity with almost no or very slight job with experience. Let's get started! These are the following external link related to the job with experience.