"The most basic of all human needs is the need to understand and be understood. The best way to understand people is to listen to them."

Ralph G. Nichols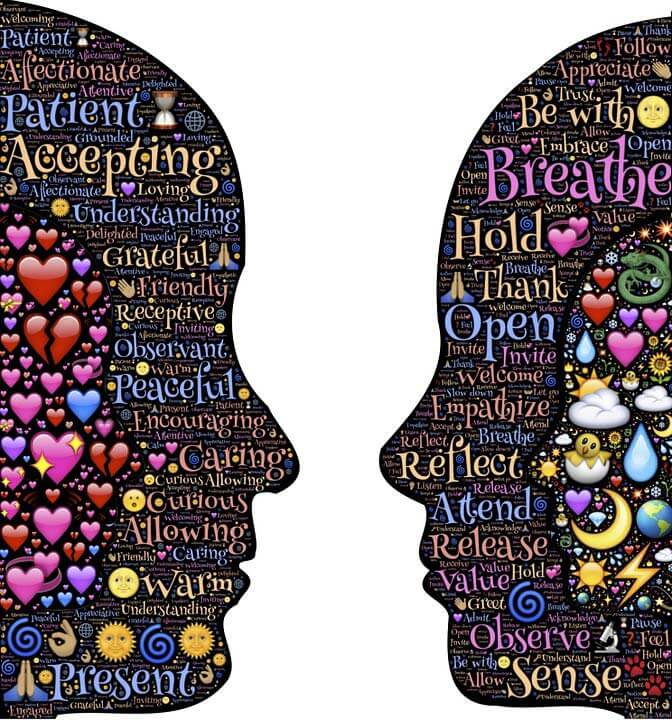 Introduction to Effective Listening Skills
The ability to accurately receive as well as interpret messages during a process of communication is known as listening. Listening skills hold the key to effective communication. Concentration along with the use of other senses and not merely hearing the words that are spoken is effective listening skills. If you do not have the ability to listen effectively, the messages will be misunderstood easily and the process of communication will break down, making the sender feel frustrated. Thus, the communication skill that you should master is listening skills. Listening has become so crucial in organisations today that several top employers are providing training in effective listening skills to their employees as they are aware that effective listening skills can result in providing better satisfaction to the consumers, increase in productivity, greater information sharing leading to more innovative and creative work, lesser errors and less wastage of time. At home, effective listening skills help to develop children who are self-reliant and resourceful and have the ability to solve their problems. It helps in building relationships.
Effective Listening Skills:
Maintaining eye contact
You need to prepare yourself to listen. Listening to a person while working on a computer screen or scanning the room will only result in giving the speaker a certain percentage of your divided attention. Therefore, it is essential to face the speaker and maintain eye contact for effective listening skills. Maintaining eye contact does not mean that you need to stare fixedly at the speaker. Now and then you can look away and then resume the conversation normally but it is vital to be present completely when someone is speaking to you. If something important has to be done in between let the speaker know about it and also inform them when that work is done that you are again ready to listen.
Remove distractions, be attentive and relaxed
After having established eye contact, it is important to relax. Distractions like phone, books, papers and other things should be put aside as this behavior will disrupt the process of listening and will give a message to the speaker that you are not interested. Other distractions like noise and activity in the background should be screened out mentally. You should focus on the speaker and concentrate on what the speaker is trying to communicate by putting other things like your own feelings, thoughts, and biases out of your mind. Personal prejudices need to be avoided and you have to try and be impartial. Apart from this, too much focus on the accent of the speaker and his speech mannerisms need to be avoided otherwise they will become distractions. The important thing here is to pay attention to what the speaker is attempting to communicate.
Let's move to the next effective listening skills.
Keep an open mind
Listening skills will improve if it is done without judging the speaker or criticising mentally the things spoken by the other person. If what the speaker says alarms you, then feel alarmed but do not say to yourself, "this move was stupid". The moment you start to make judgments, you compromise your effective listening skills. Do not try and jump to conclusions. It should be kept in mind that language is being used by the speaker for representing his feelings and thoughts in the speaker's brain. These feelings and thoughts can be found out only by listening. Let the speaker complete his sentence and do not try to interrupt and finish the sentences of the listener.
Practice active listening and listen to the words of the speaker
"The most powerful way to connect to another person is to listen. Just listen. Perhaps the most important thing we ever give each other is our attention."

Rachel Naomi Remen
The mind should be allowed to create a mental model of the communicated information. The brain will arrange the abstract contacts or form a literal picture if you are focused and your senses are completely alert. If you are listening for a longer duration, try to concentrate and keep in mind the key phrases and words. You need to concentrate and only think about what the speaker is saying even if it may not sound interesting.
Most of the people think about the way they will reply when somebody else is speaking. You should not use the time to plan about what you will be saying net. Instead you need to focus totally on what is being said by the speaker. You should immediately refocus in case your thoughts have begun to wonder. For effective listening skills, pretend that you will be giving a test on what you have heard and understood. You can sit with a friend or family member and then give them a feedback of what you heard. The focus becomes easier when you are not worrying about the way you will respond.
Do not interrupt and do not try to impose your "solutions"
The rate at which is think as well as speak differs from person to person. In case you are a person who thinks quickly and have agility in talking, then you need to slow down, relax your pace and listen to the other person who might be having trouble in expressing himself or who might be a thoughtful communicator. You should not interrupt the speaker as it sends a number of messages like making the speaker realize that you are more important than him, or you have something more interesting, relevant or accurate to say or you do not care about what the speaker thinks or you do not have the time for his opinion or that it is not a conversation but a contest which you are trying to win.
When somebody is talking about a problem, you should refrain yourself from offering solutions as people generally want to find their own solutions and would ask in case they need advice. The other person usually wants you to listen and help him in figuring out his own solution. If you have a very good solution, then take the permission of the speaker by asking him if he would like to listen to your ideas and then offer him that solution.
Let's move to the next effective listening skills.
If you need to ask clarifying questions, then wait for the speaker to take a pause
If you are not able to understand anything, then you need to ask the speaker for an explanation. However, you need to be patient and instead of interrupting the speaker, you should wait for the speaker to take a pause and then ask him to clarify the point which you were not able to understand by saying something such as, "I did not understand what you had mentioned regarding …"
Ask questions only for ensuring understanding
Suppose during lunch a friend is telling you about a trip to Dubai and sounds very excited about it. She describes all the beautiful things that she did and saw there. While describing things, she also mentions a mutual friend she met there and spent time with. You should not jump up the moment you hear about the mutual friend by asking, "Oh, how is Shaheed? I have not heard from her for a long time." This will shift the discussion from the trip to Shaheeda and her divorce, her children, and consequently to the laws regarding the custody of her children. Time will pass in this discussion and the trip to Dubai will be forgotten.
Such types of conversational affronts happen most of the time. For effective listening skills, this needs to be avoided. Often our questions lead to directions which are not related to where we had thought the discussion will go. In such cases, it becomes important to work our way back to the topic which was originally meant to be discussed. When you realize that your question has resulted in the speaker going astray, you need to take the responsibility for bringing the conversation on the right track again like mentioning something such as, "It was nice to hear about Shaheeda after such a long time but tell me more about your trip to Dubai."
Let's move to the next effective listening skills.
Try to feel what the speaker is feeling
Empathy is the heart as well as the soul of effective listening skills. If you are overcome with a feeling of sadness when the speaker is expressing sadness or if you feel joyful when the person to whom you are speaking expresses joy or you feel fearful when the other person is describing her fears and you are able to communicate those feelings by means of your words as well as facial expressions, then your listening skills have definitely improved.
For experiencing empathy, you need to put yourself in the shoes of the other person and also feel what it is to be like the other person at that particular point of time, from where they are coming and why. Imagine what their life may be like and the struggles that they might have to face. You need to look at the issues from the perspective of the speaker. People will appreciate the fact that you really heard them and made an effort of understanding them. This does not come easily but requires concentration along with energy. However, it is a helpful as well as a generous thing and it not only shows that your effective listening skills but also helps in facilitating communication like no other thing can do.
Give the speaker regular feedback
For effective listening skills, you need to show that you have an understanding of where the speaker is coming from by reflecting on his feelings. "You must have felt excited!" "What a terrible ordeal for you." "I can make out that you must have been confused." If the feelings of the speaker are not clear or hidden, then you need to paraphrase the message's content at times. You may also nod or demonstrate your understanding by means of facial expressions or an "uh huh" or "hmmm" that is well-timed. This will give the speaker a proof that you have been listening and that you have been following her cycle of thoughts and not just involved in your own thoughts while the speaker is talking.
Let's move to the last effective listening skills.
Pay attention to the cues that are nonverbal or to what has not been said
Listen not only with your ears but also with your eyes. You need to watch as well as pick up the additional information that is being transmitted by means of non-verbal communication. Close attention should be paid to the body language of the speaker like his facial expressions, eye movements, and posture. When you are face to face with somebody, it is easy to detect irritation, boredom, and enthusiasm very quickly by looking at the expressions in the eyes, the way the mouth is set, the slope of the shoulders, etc. these clues cannot be ignored. These give clues to the meaning that is present behind the words that are spoken and what the other person is actually trying to convey. When listening, it should be kept in mind that only a fraction of the messages is conveyed by the words.
Most of the direct communication is nonverbal. A lot of information can be gleaned without uttering a word. A telephonic conversation also reveals a lot about a person by the tone of the voice.
"Effective Listening skills is a skill that underpins all positive human relationships, spend some time thinking about and developing your listening skills – they are the building blocks of success."
For effective listening skills, you need to have an open mind, develop curiosity and have a desire for continuous growth. Naturally curious people view conversations as opportunities for learning. They are constantly on the lookout for learning something new and view everyone to whom they talk as possessing the potential to teach something new to them. They are open to the idea that the way they see the things themselves may not be the only way or the best way and they do not feel that there is a need to always defend their views or the way they see the world. Such people constantly look for new challenges. They are always trying new experiences and volunteering throughout their lives. Listening to others is a natural and easy way of continuing their journey of self-development.
Recommended Article
This has a been a guide to the Effective Listening skills. Here we also discuss the 10 effective listening skills. You may also have a look at the following articles to learn more –