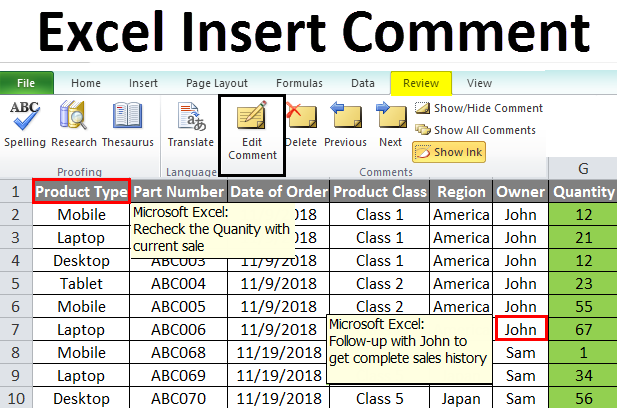 Insert Comment in Excel (Table of Contents)
Insert Comment in Excel
Microsoft Excel has a feature where we can add comments in any cell and mention the things which might be important to someone else or for future reference. This helps in getting noticed for us and for others as well who uses our data so that if there is something important to do, that comment will help as a prompt to do so. For adding new comments, go to the Review menu, under Comments sections, Click on New Comment.
How to Insert Comment in Excel?
To Insert a Comment in Excel is very simple and easy. Let's understand how to insert comments in excel with some examples.
Example #1
We have sample data, as shown in the below screenshot.
Where we will insert comments in different cells and make some changes as well. Keep the cursor on any cell where we need to apply the filter. We have already kept the cursor at Product Type, which is the first cell in the above screenshot.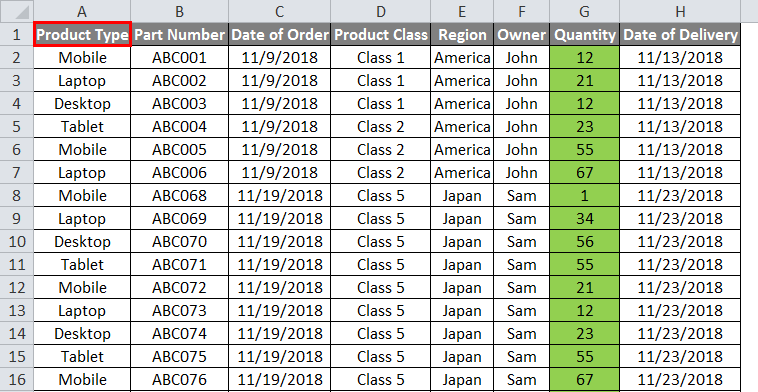 Now go to Review –> New Comment to insert the new comment in a selected cell, as shown below.

Click on New Comment; we will get the comment box in that cell's editable form, as shown below.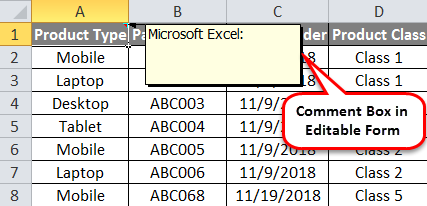 We can add any comment which may be important and specific to that cell. Now, let's edit and enter something there in the comment, as shown in the below screenshot.
By inserting comments, the data looks more professional, and it reminds users about it as well. Click outside to come out of the edit mode of the comment.

We can edit, delete, change to next/previous and hide any comment as well. Let's insert some more comments and see how the data will look like.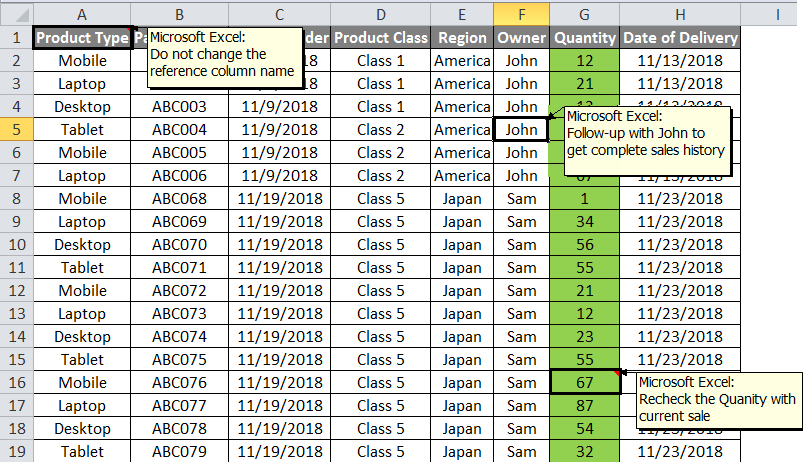 As we can see in the above screenshot, we have added a few more comments and specific comments about data and cell value. We have a few more options apart from adding New Comments.
Let's learn the significance of each and every option available under the Comments section.

Delete – We can delete any selected comment.
Previous – We can move to the previous inserted comment if we have multiple comments.
Next – We can move to the next inserted comment if we have multiple comments from the currently selected comment.
Show All Comments – Show All Comments allows the user to see all the sheet comments if comments are hidden.
Show/Hide Comment – We can show or hide any comment.
Show Link – We can see the hidden inserted link in any cell.
Example #2
There is another method for Inserting Comments in any cell. For this, select any cell or put the cursor where we need to Insert a Comment. And right-click on it. Once we do this, we will get the Right-Click Menu, and there we will see Insert Comment and shown in the below screenshot.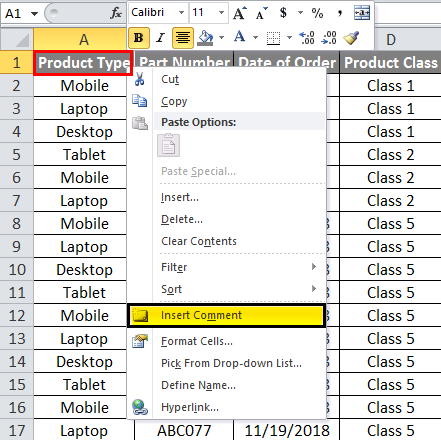 Once we Click on an Insert Comment, we will see a comment box where we can add anything as per our need.

We access some more functions like Edit Comment, Delete Comment, and Show/Hide Comment, which are discussed in the above example-1. This is a shortcut way of using Comments.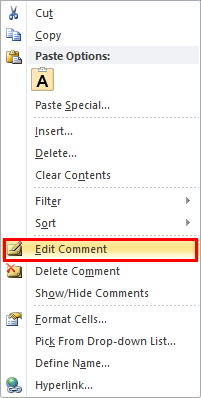 There is another way to Insert a Comment in any cell by pressing Shift + F2 together.
Once we add a comment in any cell, that comment, by default, will be hidden. And which becomes active once we put the cursor on that cell.
A cell, which has a comment inserted, will have a Red Flag at the right top corner of the cell, as shown below.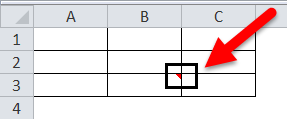 Excel has one more feature for changing the User Name, which comes when we insert any comment, as we can see in the below screenshot, where User Name is mentioned as Microsoft Excel.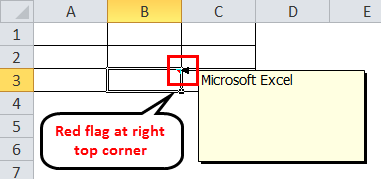 We can add/remove/change the User Name as well. For that, Go to the File menu and click on Options, as shown in the below screenshot.

Once we click on Options, we will get an Excel Options box.
Go to the General tab and in the User name box, change the user name as per your wish, and Click on Ok.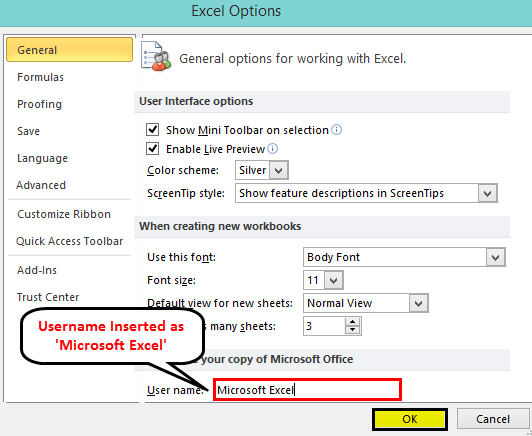 We changed the name to Master Data. To see whether changes are done or not.
Go to any already Inserted comment and place the cursor on it. Or Insert a new comment to see the changes.

As we can see, the new User Name Master Data, now applied to comment.
Pros of Insert Comment in Excel
Insert comments allows a user to take action as per comments added in a cell.
This makes users cautious of making changes in data and also allows the user to handle data cautiously.
Inserted comment can easily be seen with the help of the Red Flag in an added cell. 
Cons of Insert Comment in Excel
If the data is huge, and if the comments are hidden, it mostly gets ignored.
Things to Remember about Insert Comment in Excel
For huge data sets, add comments mainly in the heading. It should not be ignored.
Always be specific about inserting comments so that the reader will get the motive quickly.
Recommended Articles
This has been a guide to Insert Comment in Excel. Here we discussed How to Insert Comments in Excel along with practical examples and a downloadable excel template. You can also go through our other suggested articles to learn more –