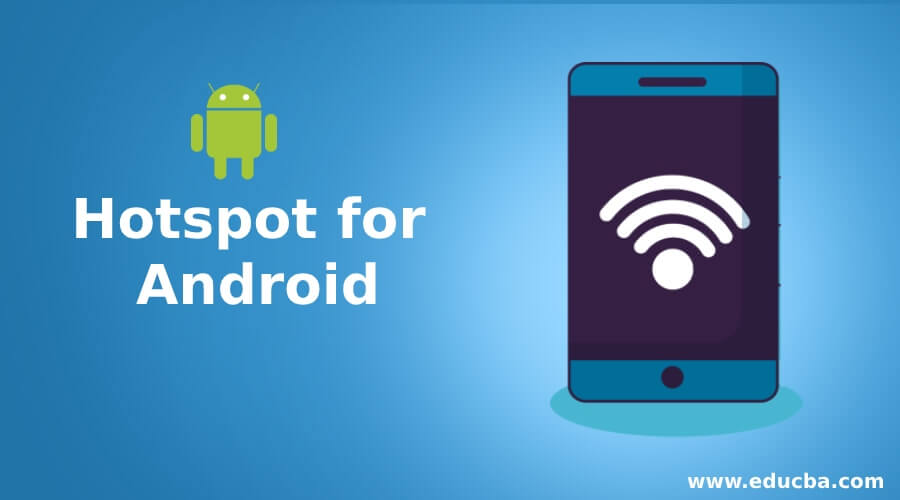 Introduction to Hotspot for Android
In the present period, the demands of the Internet in people for their daily activities are rising every day. For example, hold an online office order food, conference, etc. We wanted a very high-speed Internet for all these operations. Furthermore, there are few places where free Wi-Fi is free, and decent quality spots are accessible to the public. Mobile data fee is also cost-effective worldwide. People transport multiple devices such as phones, laptops, and other handheld devices that use a Wi-Fi hotspot to share the internet. However, it offers a variety of speeds to share Internet connections between devices via mobile hotspot. The hotspots incorporated are those restrictions that do not agree with consumer expectations and needs. If you want our tablet or android smartphone to become a Wi-Fi hotspot, you must download the Android hotspot app. In this article, we are going to see free hotspot software for Android devices.
Top 8 Android Hotspot Applications
Let have a look at top android hotspot applications:
1. Wi-Fi Tether Router
With the WiFi Tether Software, users can create the device without any other costs as a Wi-Fi router. A laptop, tablet, and all other electronic devices completely support this application. This software also supports Bluetooth and USB tethering and is stable and encrypted. We should rename the hotspot and create a password to protect and protected our Wi-Fi link. Through our carrier's data plan for our equipment, we will connect to the Internet via another Wi-Fi-enabled computer.
2. Portable Wi-Fi Hotspot
High-speed Internet access is provided for PC users with the Portable Wi-Fi Hotspot app. The core component of this software is simple and transparent. Users can customize the software before performing it in the settings to use this software. In order to achieve excellent performance, the App uses the integrated mobile device hotspot feature. It also features decent protection to ensure that our wireless internet and data robbery are secured. Furthermore, we can even rename the hotspot of your phone and change the password.
3. Wi-Fi Automatic
The automated Wi-Fi software is designed to make it convenient for consumers to use. It permits the user hotspot to instantly link and terminates Wi-Fi. The software also easily controls the system battery. This program supports many languages like Spanish, English, etc. to allow people to use it in their language. It's simple for everyone to use this app's user interface and connect hotspots to other computers.
4. Free Wi-Fi Hotspot Portable
Free Wi-Fi Hotspot Handheld is one of the world's greatest hotspot applications. The program is free and the space is light. The software transmits and exchanges high-speed Wi-Fi internet. Its user interface is easy to use and can be used even by non-technical users, which makes it one of the simplest apps. 3This app also provides a range of other services, including Wi-Fi GPS/4/ 3G and 5 G connectivity for other users. Without a password, the owner of the app will access the Internet with other users. The software allows an anonymous user to be blocked with a single touch. In addition, users can opt to share Wi-Fi with their colleagues, families, business associates, and several wireless devices with one click of a mouse.
5. Wi-Fi Map
Wi-Fi map is a Wi-Fi software for the world's biggest Wi-Fi community. This software provides nearly 100 million Wi-Fi accesses worldwide. There is no cap on the use of the software. It is found in 59 different languages almost everywhere. The software contains fantastic features. Internet service is free of charge for wired users. Furthermore, a Wi-Fi Map offers a map navigation feature that enables users to see the nearest Hotspots. The software helps you to post Wi-Fi on multiple social media sites and links next to Wi-Fi hotspots.
6. ClockworkMod Tether
ClockworkMod Tether hotspot application requires several users to share one device internet connection. You don't need our system to root. By signing up, we can also go for their primary schedule. The developer of this software believes that laptops, tablets, Windows, and other gadgets are also running well. One of the best features of this app is that you can connect to more devices easily. It is also used all around the world and it is available in several languages. This app's user interface is easy to use. In a single touch, it binds computers. One of the drawbacks is that the software does not work for several Android devices and that it doesn't work correctly during updates.
7. Wi-Fi Finder
The hotspot Wi-Fi Finder app operates offline. Its offline purpose helps users to download travel sites. It provides people with internet connections everywhere. It only includes approved hotspots that make it safer and more secure if we speak about its stability. It also offers a high-speed Internet service, which is stable to use, along with protection. The key focus of the Wi-Fi-Finder is on networking using modern technologies that allow us to communicate easily and efficiently. This program supports searching, email connection, playing web sports, video chat, and downloading.
8. FoxFi
For Android Devices, FoxFi is one of the best free hotspot applications. It easily links notebooks, tablets, smart devices, and other mobile devices. This software has a more secure and durable internet connection. We will share the Wi-Fi Internet access on our phone with other devices through this software. It also supports Bluetooth mode and USB mode for app-incompatible computers. One of the sides is that after the free trial has passed consumers have to pay for it.
Recommended Articles
This is a guide to Hotspot for Android. Here we also discuss the definition and top android hotspot applications along with an explanation. You may also have a look at the following articles to learn more –