Updated March 23, 2023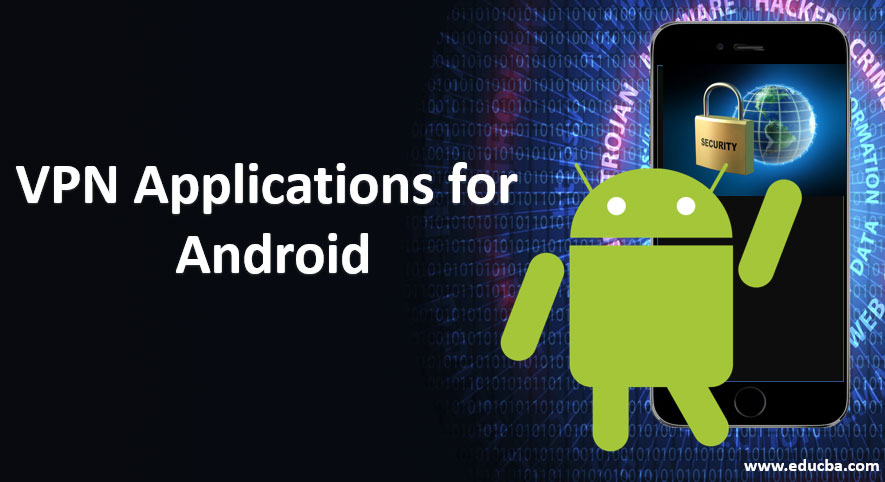 Introduction to VPN Applications for Android
VPN stands for Virtual Private Network which allows devices that aren't physically present on a private network to securely access that network. VPN uses encrypted connections over the internet for sensitive data transmission and reception. VPN applications for android were originally created for corporate networks to connect remotely and access their resources. Over time people have started using VPNs for various purposes like,
Hiding their location to bypass geographic restrictions of various services,
Protecting oneself from ISP and public WiFi hotspot logging, etc.
Almost every operating system has built-in VPN support and that brings us to the world's most popular OS, Android.
Top 6 VPN Applications for Android
Android has a built-in VPN client. Since Android 4.0(Kit Kat), it started providing API support for VPN enabling developers to build VPN services for their apps to,
To offer VPN protocols that the built-in client doesn't support.
To help people connect to a VPN service without complex configuration.
Since then developers have started building dedicated VPN clients to cater user needs of anonymity and security. Here we would explore some of the best applications on Android that provides VPN support for varying needs.
Here are the top 6 vpn applications for android which are explained below:

1. ExpressVPN
ExpressVPN is one of the largest and fastest dedicated VPN app that provides VPN support for all major OSs. It has 3,000+ servers in 160 locations in 94 countries. It's simple to setup app lets anyone use their services on ease. It has zero logging policy that secures its subscribers from government organizations. These top of the class services comes with a premium price though. ExpressVPN charges from $7 to $13 per month according to the subscription tier and duration.
Pros
Widespread of servers around the globe and handy server selection tools.
Easy and simple interface.
It provides decent speed test scores in the test.
Cons
Expensive VPN app compared to other VPN services.
And max of three simulations are allowed for connecting and no specialized servers are available.

2. NordVPN
NordVPN is the most popular VPN service. Their DoubleVPN feature provides an extra layer of security than other services. It also has a zero-logging policy for customer protection. Although the android version of the NordVPN lacks few features like Kill Switch, DNS leak protection that is available on other OSs, NordVPN is considered the most secure VPN app. One downside of NordVPN is speed and performance when compared to other top clients. But customers are happy to oversee the shortfall due to its incredibly priced services starting from $3 per month.
Pros
Expertise Interface and performs well in test scores.
Hundreds of servers available which eases in selecting server.
Server specific is available. There is specialty servers for video streaming and many more.
Peer-to-peer file sharing is allowed.
Cons
Torrenting is not supported on all servers.
Slow app and server connections and there is no granular reconnection settings.
No ad blocking is provided.
OpenVPN configurations are not user-friendly.

3. OpenVPN Connect
OpenVPN Connect is a gem of VPN clients because it is free but provides a list of major VPN features that comes with a premium client. That said, OpenVPN Connect is not for everyday user. It requires setting up OpenVPN server along with customization according to the user's requirement. It has a rich community of users who share lots of support and their .ovpn profiles for easy head start. Hence usage of OpenVPN requires quite a learning curve to tame its full potential. But once we are familiar with its features, we are all set.
Pros
Works well on all platforms.
Good and secured for sensitive data.
Has fair firewall compatibility.
Greater advantage in cost. Free for use over any platform.
Cons
Limited number of servers available for use. Also in commercial versions too.
Level of expertise is required for configuration setup. Long and tedious task.
Requires client program for authentication. Additional software client is required.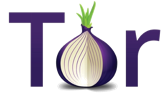 4. Tor for Android
Tor is the most popular, open-source, free community that strives for user anonymity. Tor for Android is a stripped-down version that provides a basic level of anonymity for users on the go. Since it's a free, community-driven project, it has its limitations with speed and performance. The rich community support behind Tor drives active research and development fueling some interesting features every day.
Pros
The advantage over anonymity. IP addresses cannot be tracked or traced.
The deep web is accessible through Tor.
Privacy-conscious search engine and secured too.
Available over various regions to communicate safely.
Cons
Runs slowly and has low performance due to layered data distribution.
No data encryption.
Poor data interface and vulnerability in security.

5. Opera Browser
Opera is a time-tested browser. It is also the first browser in Android to feature a built-in VPN. It is a no-brainer to have a built-in VPN support on a browser but Opera was the first to implement that feature. Now we have many browsers like Brave, etc. with similar support. Most importantly these are free services that make our life better for no cost. People should adopt these features into their day-to-day activities to stay secure in the ever-prying internet.
Pros
Quick in downloading and relatively takes less resource usage.
No loading delays. Fast and responsive browser.
Refined integrated protection with proven capabilities.
Wide access in the community and acts as a solution finder.
Cons
Site-specific and has a strict adherence to coding for proper operation.
Low usage in corporate communities.
Not user-friendly in finding extensions of opera.
Offers several choices, sometimes turns to confusion.

6. TunnelBear VPN
TunnelBear is another VPN client app with an adorable UI available for various operating systems like Android, Windows, macOS, and iOS. It also has the Opera browser and Google browser extension. TunnelBear provides a corporate VPN service called "TunnelBear for Teams". It is a simple and secure VPN.
It is recommended easily because of its secure way to browse the web. TunnelBear helps to block the hackers who can steal the data over poor public WiFi. We can access the global content using TunnelBear, though some content is accessed from a certain region, TunnelBear helps to change the virtual location, and so we can access any content from anywhere.
Using TunnelBear we can bypass any local censorship, sites blocked by the government. It unlocks and allows access by changing the virtual location. Our online privacy is protected using TunnelBear, as no internet providers or network owner can monitor us. In the wide global internet, there are many Ad services track the behaviour of user using IP address. But TunnelBear helps to prevent IP-based tracking. Gaming servers can also be accessed by preventing speed throttling and separates the traffic over the internet.
Pros
Engineered & Optimized for speed. It surfs and streams quickly and experiences no throttling, no buffering and no fuss over the internet.
Relied Security and independently audited with fair price & privacy policies.
Easy invite and has a beer-centric interface.
Strong encryption is provided.
Cons
It slows in speed while testing.
It is relatively few in servers and locations, difficult to select individual servers sometimes.
Conclusion
VPN services are widely developed in different upgrades and configurations by many emerging companies. It's all because of its trustworthy security, flexibility, and simple to use. It helps to connect over terrified traffic across the web. Most VPN services allow lots of servers installed for virtual location access and about P2P file sharing and BitTorrent; most services allow and provide access.
Recommended Articles
This is a guide to VPN Applications for Android. Here we discuss the introduction and top 6 VPN Applications for Android which include ExpressVPN, NordVPN, and etc. You can also go through our other suggested articles to learn more –