Updated June 13, 2023
also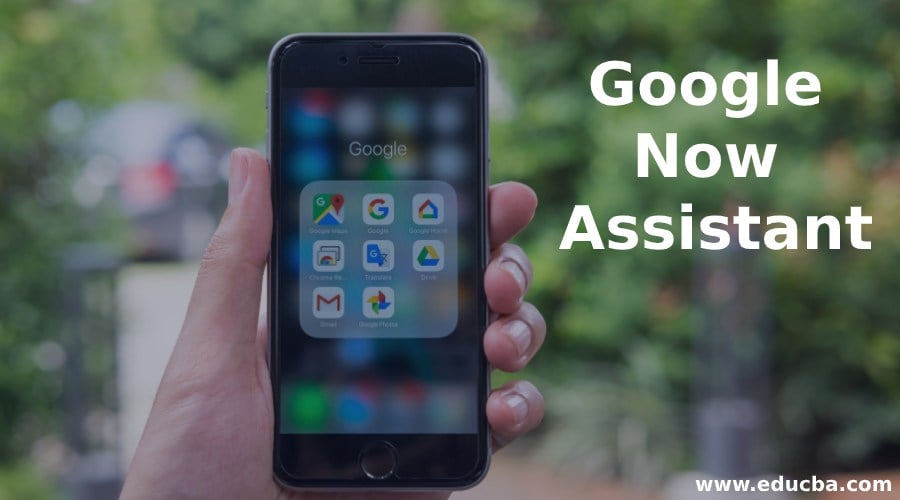 Introduction to Google Now Assistant
Google Now is smarter and capable of much more than it is often used for. You can use it to ask random questions, set reminders, make reservations, and more. But most of us do not know that once it learns about your needs and habits, it displays information that is of use or interest to you even before you ask for it or think you might need it. The information is in the form of cards on your mobile screen. If the information is unnecessary, you can swipe to remove it. Or click on that information to read more about it.
You will learn the countless ways how Google is over to Android, which can prove useful to you. Read on!
Completing Google Now Assistant Set Up and customization
To use all Google now assistant features, it is essential to complete the setup and make custom settings.
Provide Google Now Assistant with all the information required for the best results. This will also involve enabling certain settings and taking up your precious time.
To customize settings, tap on the three horizontal lines at the top left of the Google Now Assistant home screen, and select 'Customize' from the menu.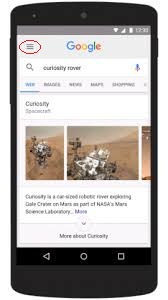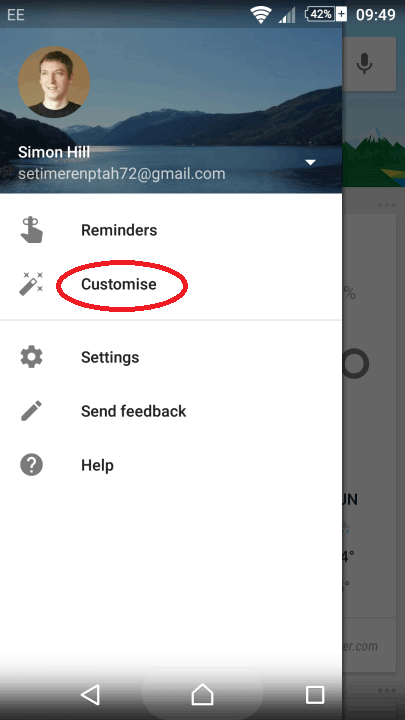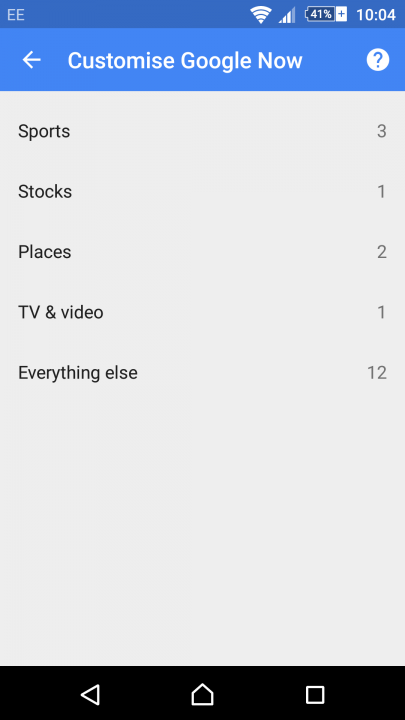 Here, complete the various categories by selecting your preferences. You will feel that Google is trying to know you better through these questions. You can set your home and work location, share how you commute, and tell Google about your favorite sport, stocks, weather reports, etc. Further, under the option 'Everything Else', you can receive website updates, set preferred units of temperature, and other such things.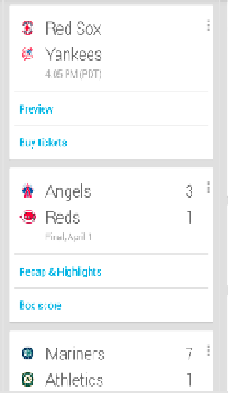 You can further personalize your settings by tapping the menu icon at the top right of every card and answering the following questions.
So, the more Google Now Assistant learns about you, the more productive and valuable it will be for you.
#1. Google Now Assistant – Your Personal Assistant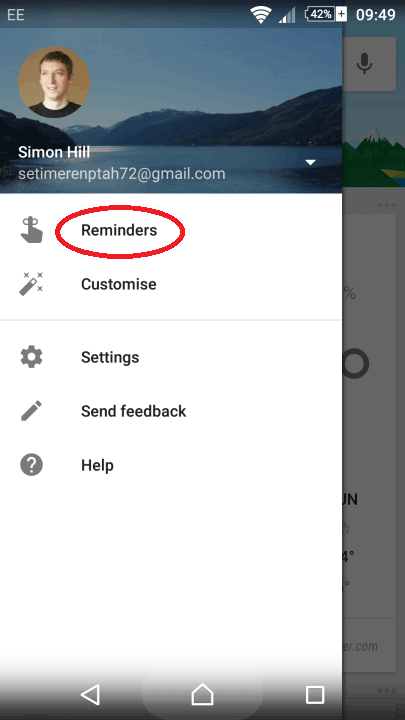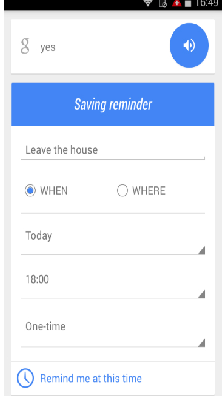 Google now assistant is most likely the smartest Personal assistant around. With voice command and a host of newly added features, your work, and personal life is well managed, organized, and free of stress.
It alerts you based on your emails, related searches, and activities in other apps. For instance, hotel bookings, flight information, travel details, meetings, etc., are displayed on Google now Google Assistant cards.
You can also set reminders, and Google will alert you and send you emails before an event is approaching.
To set reminders, open the Google Now home screen menu and select 'Reminders' from the menu.
Here, you can add new events and even select a time or place when you wish Google to remind you.
#2. Smart Research
It is routine when we conventionally type a search in the Google search box, but using voice commands for searching in Google now on Android is truly a remarkable experience. It opens doors to a host of other research topics.
Your search is presented as a refined research topic based on your searches and the links you click. Your search result is displayed along with other related articles. It is arranged in various different categories such as Fresh Content, Forums, Reviews, Videos, Music, People, TV Shows, and Web pages.
Activate Google Now on Android by saying "OK Google" into your phone. Now speak aloud the question or keywords for the search you wish to conduct.
For example, your search for a celebrity sports star on Google Now. Knowing your liking for the particular sport, Google now on Android suggests "Remind you about a match?" at the bottom of the search card. If you click on that, Google Now on Android automatically alerts you whenever there is a match showing on television for the same.
#3. Location & Commute Sharing
Location services in Google Now on Android, if turned on, can help you do the following:
Most of our work gets done by driving around. We drive to work, to malls, and to visit family and friends. Google Now on Android gives you estimated driving time-based on traffic once you set your location or destination. It also remembers where you parked your car, in case you are the forgetful one! If you travel by train, it will give you train timings.
You can share your location with friends or family by enabling the Location Sharing feature. This will help them know where exactly you are. On enabling Location History, Google Now on Android evaluates the total distance walked or biked by you by logging in at every location and displays a Google Card once a month.
If you have your near and dear ones waiting for you to get home, you can enable commute sharing to enable them to keep track of your whereabouts. Imagine how useful this feature can be if your minor child is commuting alone and you are worried. Just enabling this feature on his phone will keep you updated about him.
Follow Menu > Settings > Google Now on Android > Traffic to activate this feature. Now enable "Let them see your commute updates'
#4. Google Now Assistant on your desktop with Google Chrome
If you use an Android phone and Google Chrome Browser on your desktop, Signing in to your Google account on the browser is highly suggested. So, when you browse on your desktop, Google displays cards on your phone pertaining to your search on the desktop.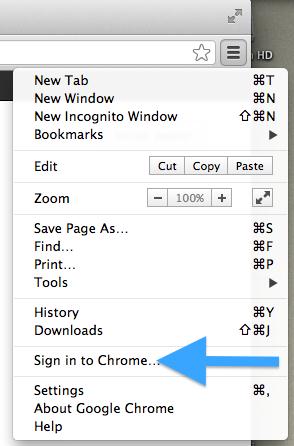 To connect the Google Chrome browser on your desktop to your phone, follow these steps:
In the Chrome browser on your desktop, click on the menu button in the upper right corner, represented by three horizontal lines.
Choose the option- "Sign in to Chrome."
Now, sign in with your Google account.
After doing this, restart the browser. You will receive a notification asking whether you wish to enable Google Now Cards. Click Yes.
#5. Gmail Cards & Reservations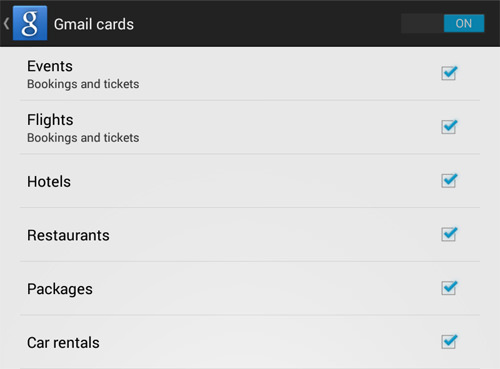 As we can sync Chrome search with the Google Now app, Gmail is synced with Google Now Apk, and you get Gmail Cards. It is instrumental when you receive your travel confirmations, such as flight bookings, hotel reservations, restaurant bookings, etc., in your Gmail. You will also receive credit card payment reminders and other bill pay reminders.
To enable Gmail cards, follow these simple steps: Open Google Now Menu > Settings > Gmail Cards.
#6. Voice Command
In this article, you read about Using the Voice command for searching on Google Now Apk. But there is a lot more to Google Voice speech. You can give your phone commands to perform various functions, such as dialing the phone to a particular contact, opening or closing an application, or playing music.
Just say, 'OK, Google'. You will be prompted with a mild beep while the screen will show that Google is ready to take your command; say your command out loud. For example, "Call John" or "Open Truecaller". And whoa! The command is carried out!
When you ask questions to Google, it replies in a human voice.
You may require training on Google to understand your accent.
#7. Your Travel Guide
Now Google Now Apk gives you a stress-free travel experience as never before. Based on your travel reservations (remember Google knows about it through Gmail tracking), it keeps you updated about any delays in flight timings, prompts you to leave home for the airport well in time, and arranges fore-check in. Further, depending on the destination you are traveling to, it suggests hotels, car rental services, restaurants, sightseeing, and places of interest. Moreover, Google Now Apk brings up translation, currency conversion, and weather cards for your international travel.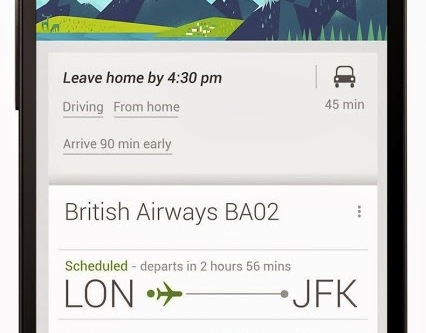 You can easily get confused for large ternaries with numerous destinations and changing time zones. Hopping from flight to train and from a train, the cab can baffle anyone. Google Now Apk swiftly manages these important and can be an incredible tool for managing these particulars by presenting the required itinerary information when needed.
Let's look at this example: Get a reminder card a few days before catching a flight. Until the task is complete, you will get continous reminders. Get cards that help you with electronic check-in and boarding passes. Before you arrive at the hotel, get cards with the hotel's name, images, and links to call or a map.
#8. Track Stocks & Sports Scores Instantly
As mentioned earlier in this article, Google Now Apk gives you updates about the stocks of your interest and scores of sports events in the form of Google cards.
No more repeatedly opening the browser to know the latest match score or stock update. The information is right there in your palm! In this way, you can turn Google Now Apk into your round-the-clock sports network by following your teams and easily getting scores or a brief about the day's happenings in a go.
Try the following commands to get the latest sports updates:
Type or use voice search to say your team's name and get a game-in-progress score or the team's forthcoming schedule.
Scroll down the page to read related news about the team.
You will find 'Live Update' or 'Play-by-Play' links at the end of the card. Tap on it to open the league's website for live updates.
Finance people and stock dealers can set Google to get stock cards to keep track of stock prices.
Get Stock cards to enable the setting in this way: Open Google Now Menu and go to Settings < Now Cards< Stocks.
To add your stocks to the list, Open Google Now Menu and go to Customize < Stocks( tap on +(add) button and type the name of the stock you are interested in.
You can also similarly remove stocks.
#9. Entertainment with Google Now Assistant – T.V Cards
For all the Television buffs out there, use Google Now T.V cards with your new Smart Television to get unlimited titbits and trivia about your favorite shows., Command Google Now-"Listen to TV" if your Android device has the same Wi-Fi connection as your Smart TV. It listens for a short duration and presents all the relevant information about the show, such as the production, direction, star cast, and other details.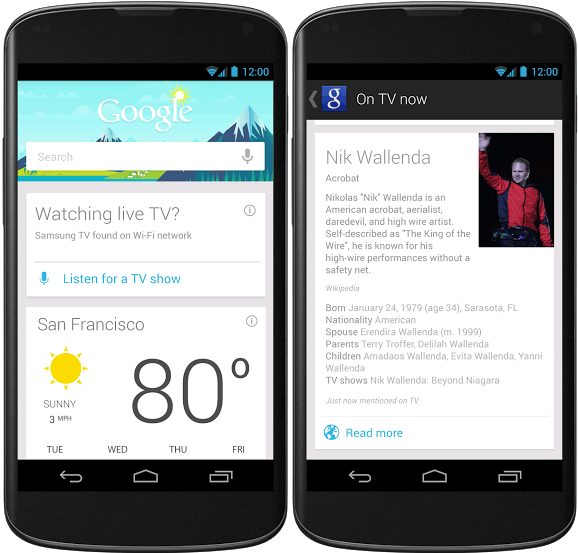 Similarly, you can command it to play a track of your choice or create a playlist, and when you command, it puts forth all the trivia, such as the singer, and even displays the lyrics as the song plays along. If reading is your hobby, then there's something for you too! Google studies your previous searches and suggests books based on your taste.
#10. Get the Latest News on Google Now Assistant
Get the latest news stories as Google now google assistant cards. Click on a card to read the story, movie gossip, related pictures, and videos. Always stay abreast of what's happening around you.
You can even block news on Google on a topic you don't want to read. The three-dot button on each card shows a list of alternatives for filtering content.
Most valuable features are synced with Google, now google assistant, for smooth functioning. Over time, Google has also increased the number of apps that can plug into it.
So, there are unlimited ways to use google now google assistant to your advantage. In addition, the more you use and customize it around your daily routine, the more valuable it is. So, if you have not exploited its full potential until now, use it today.
Recommended Articles
This has been a guide to Google Now Assistant. Here we have discussed a brief overview of 10 ways to Complete Google Now Assistant Set Up and customization smoothly. You may also look at the following articles to learn more –