Updated June 15, 2023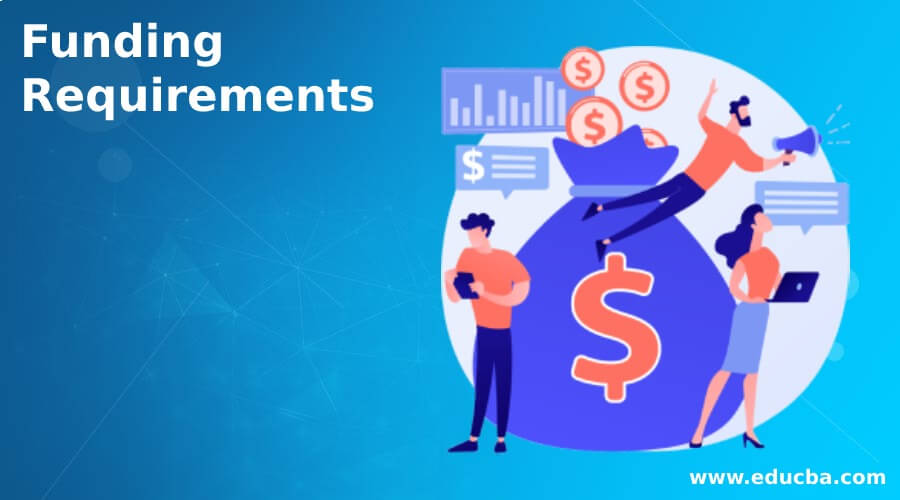 Startup Business – 
Most often, people are hesitant to start a new business because they are simply scared of the thought of it. Many are afraid of the risks involved in the startup business, and fear of failure comes with getting ahead with any business idea they may have.
However, the new breed of engineering, management, commerce and liberal arts graduates are willing to take the plunge but cite lack of funding requirements as the stumbling block for going ahead with the innovative ideas. Compared to yesteryears, the number of angel and venture funds willing to invest in the start-up business has increased manifold. Many of them are sponsored by leading entrepreneurs or businessmen.
However, getting funds is not an easy job as you need to do your homework well and present a convincing case for funding requirements.
Here are 9 ways to get funding requirements for your startup business:
Be willing to get rejections several times.
Just as a professionally trained person sometimes knocks on several doors to get the first break in their career, an entrepreneur may have to meet hundreds of people before he gets an assurance of funding.
Most entrepreneurs approach banks for funding requirements, but they don't invest in a project but only provide debt. You need to have a good track record of running the firm smoothly for a few years; they analyze your balance sheet, profit and loss account, assets and liabilities. For a startup business, there is no track record to go by. Therefore, they may offer a cash-credit facility or overdraft facility based on the collateral (fixed deposit, gold or immovable property) you are willing to mortgage. These credit facilities are not for the long-term and also carry huge interest rates.
Therefore, the best option is to raise some initial funding requirements from the family and friends circles, set the business going and approach angel funds for investments. With several proposals they receive on a daily basis, most angel funds would analyze them in detail before inviting the entrepreneurs for a discussion.
A good proposal should have its promoters' profiles, the business model, how revenues will come from operations (revenue model), and more importantly, appealingly pitch the startup business idea.
An IT or technology firm should have prototypes of the product or beta version of the software or mobile app.
Your product or service should be addressing a specific problem and having the solution to it. The ideal way to present them will be in a storytelling mode. More importantly, you need to tell them how you utilized your money so far and how you are going to utilize the angel funding you get. With a little bit of market research, if you can project the market size, the likely growth in your product's demand and uniqueness. More importantly, the investors may be interested in how you will market the products and what plans are in place for reaching out to customers.
If a product is innovative and launched for the first time in the market, it can be boldly emphasized in your marketing pitch to investors. Depending on how well you present and the differing perceptions of investors, it is likely that your proposal may get rejected, or they may ask you to redraft the proposal. Each rejection is an opportunity to go back and analyze where you have gone wrong or to find a more suitable investor. Since you have to forego equity to get funding, all company registration procedures should be complied with, and a memorandum of associations, articles of association should be done properly.
Do networking to get connected to investors.
In the startup business, there is no substitute for hard work and perhaps for networking as well. Your success in startup business depends on how much connections you build in the industry. LinkedIn is one good source for networking so is Facebook.
You can join groups on LinkedIn with an interest in entrepreneurship and invest. Apart from LinkedIn, there are websites such as Meetup, Eventbrite, among others.
It may not be a bad idea to connect with other start-up ventures who have secured funding requirements to get some idea of potential investors. Some government organizations and semi-governmental organizations may also be willing to help but may require more documentation.
Get connected with entrepreneurship promoters and angel funds.
Several new entrepreneurship promoters have emerged over the past two decades, including The Indus Entrepreneurs (TiE) and The Keiretsu Forum, which meet regularly and update budding entrepreneurs on how to do startup business. The idea behind TiE is not just providing funds to needy entrepreneurs but provide mentoring, awareness, networking, incubation facilities and funding. It is a global organization that has several chapters spread across different countries.
If you have friends who are entrepreneurs, their references can help you achieve a headstart in connecting with potential investors. Taking part in events organized by angel funds and entrepreneurship promotion organizations such as TiE can help you build contacts and feel the pulse of what is really going on in the market.
Several investors can be reached online, including AngelList, CrunchBase, and CapRally. These sites enable entrepreneurs to create their profile and find people willing to invest and build professional contacts. Some like CapRally not only helps you find investors but tracks your performance, finances and revenue flow once you get it, but it comes with a subscription fee. Although better investment s can happen only through face-to-face contact and discussions, it is worth supplementing it with online efforts across the globe.
Former Google employees started a mentorship program called AngelPad, where web technology entrepreneurs are invited to San Francisco for a 10-week mentorship program. At the end of it, all participants present their ideas, and the best ones get noticed by hundreds of investors. Angel Pad provides many support services such as immigration, support in accounting, and even finding customers.
Make your presence felt and be marketable.
Some college graduates work as a team and develop a good product or project and get them displayed in a leading entrepreneurship event. Or get them published in a box item in a local newspaper or website. This, in turn, may be shared by social media, and it gets talked about. It opens the door for investors to notice your idea or innovation and increase the chance of attracting them to your project. Students in engineering colleges and technical universities sometimes use the incubator facility, which contains office space, fabrication facility, small meeting rooms and other infrastructure to start off their venture. This helps keep initial costs lower and help build the business. And when they have developed a viable business model, they can move out from the incubation facility and also get noticed by angel funds.
Look for newspaper reports about funding requirements of innovative projects by angel funds and venture funds. These days they get sufficient space in business newspapers, magazines, and webzines. Examine closely what type of projects were sponsored by the investors, which helps in shortlisting potential funding agencies. For, e.g. some funds may be more focused on life science and biotechnology, some funds may be more active in investing in green or environmental projects; still, others may be interested in education, rural or agri-business.
Try Crowdfunding requirements also.
These days many good projects are funded through the crowdfunding process route. An idea is floated, and interested investors vie for the project through a common forum. This type of fundraising is done for initial public offerings of public limited companies too. It is often resorted to by the young tech-savvy entrepreneurs. There are crowdfunding process sites like Kickstarter and Indiegogo that brings investors and entrepreneurs through a common platform. These forums help people with funds to identify good projects to invest. The promoters of crowdfunding process sites get an incentive from running the show.
Write to influential businessmen.
Many wealthy businessmen are willing to fund innovative projects that may die due to a lack of money. They may have a foundation to support such ventures, just as N R Narayana Murthy of Infosys and Ratan Tata of the Tatas.
By 2015, Ratan Tata had funded over 10 projects covering wind energy, e-commerce and IT, some based on emails received from the startup business entrepreneurs. All such projects submitted are vetted by a senior advisor working under the Tatas group. These businessmen have a team who track news reports for innovative projects and offer monetary support after properly evaluating them. Most often, these businessmen's advisors or evaluators give only thirty minutes time to entrepreneurs to present their case. Those who succeed in making an impression are called for further rounds for shortlisting.
Look for grants by entrepreneurs and government agencies.
Some government agencies such as the science and technology ministry, rural affairs, and the environmental ministry may be announcing grants from time to time for young researchers and entrepreneurs to promote innovative ideas. Although they may not be sufficient to start a venture, it provides the seed capital to take care of initial expenditures. Most often, they may not require any repayment. But the disbursement may be closely monitored, and based on the new venture's performance, the funding process would be done in installments.
Take part in contests.
Several major entrepreneurship events also feature contests inviting innovative ideas for the funding process. Large enterprises and universities also do them. The Amazon Web Services Start-up Challenge gives away annual rewards of $50,000, while the Massachusetts Institute of Technology (MIT) provides $350,000 for prospective entrepreneurs based on pitching and launch contests.
Don't waste too much time looking for funds.
According to some businessmen, new entrepreneurs spend a huge amount of time scheduling interviews, meetings, presentations with angel funds and investors that they don't get the time to innovate or improve their products or face the customer who will bring the money that should keep the company going on for years.
When angel funding or venture funding is pumped into the company, you are under constant pressure to deliver above-average returns because that is when the angels can make money. You may also be forced to have fancy offices and interiors to show the world you have received the funding and create an impression among your clients.
Fed up with running around for funds, some consultants may also offer to negotiate on your behalf or get funding requirements from some agency they know. It is better to treat such consultants with caution and try to raise more money from friends and relatives in the initial phases.
In the initial stages, your stage is that of the beggar as you badly need the funds, and your product or project is only a brilliant idea but not yet tested fully in the market. But if you manage funds (bootstrap) within your family or your own savings and friends and get the project going smoothly a point may come when you don't need huge funds. At that time, you have already proved your mettle and may even be able to attract better funds at better terms and conditions, perhaps not forced into shedding too much of equity.
Conclusion
The early years of a new startup business are beset with teething troubles, and raising money is only one among them. There are no easy ways to raise funds- some have used family money and savings; others may have used more of the venture funding process or even borrowed at high-interest rates.
Still, others may have been lucky getting grants from the government as small and medium businesses run by women are provided assistance or subsidies in many countries. The traditional wisdom was to go for organic growth while the new generation may think of quick growth through outside funding. Still, other enterprising people float a good business as Sabeer Bhatia of Hotmail.com did, only to sell it off for a fancy price to big companies such as Microsoft. The Facebook acquisition of Whatsapp for $19 bn is another case in point.
Recommended Articles
This has been a guide to raising some initial funding requirements from the family and friends circles, setting the business going, and approaching angel funds for investments. These are the following external link related to funding requirements.