Updated November 13, 2023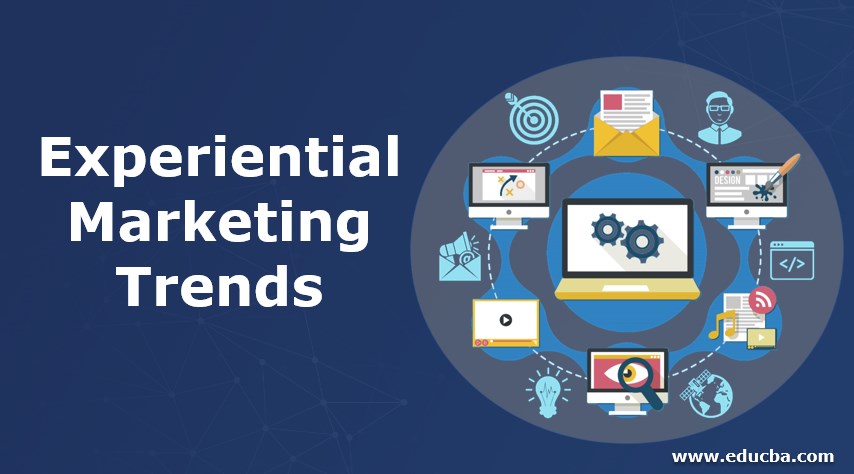 Experiential Marketing Trends
Welcome to experiential marketing trends. When an automobile company launches a new model car or SUV, they advertise heavily in newspapers, magazines, and tv and also put up huge hoardings. They generate interest, inform potential buyers, and bring customers to showrooms. However, purchase decisions may be taken only after they get a feel for the vehicle. For this, a test drive is usually arranged in a demo car, accompanied by company staff. The customer can drive independently or experience the vehicle's features and performance while the company staff drives.
It enables customers to assess the performance, leg space, interior features, and the feel and look of the interiors and be in a better position to decide whether to buy or not. This is one of the most common marketing techniques observed daily in car showrooms that utilize the look, feel, ride, and principle.
Defining Experiential marketing trends
Welcome to experiential marketing trends. In simple terms, experiential marketing trends are a selling or advertising technique focusing on the buyer experiencing a product before buying. It opposes traditional buying, sharing, and decision-making for future purchases. Most consumer products are packaged so they cannot be sold if opened. Therefore, consumers have no option but to buy and experience it.
Experiential marketing trends try to immerse the consumers within the product, engaging all their senses to form an emotional bonding with the brand, raising customer loyalty, and improving buying possibilities.
However, some small business outlets give the privilege of experiencing before buying. Experiential marketing trends are employed in a limited way, even by small businesses. In bakeries, consumers may taste a food product sample before buying. So does outlets that sell desserts and ice creams. Now textile and garments shops enable customers to try out a new outfit, see them on large-size mirrors, examine the fit and features, and check whether it matches the buyer's body size and features before making a purchase decision. A textile outlet with a trial room is less likely to attract more customers compared to
Cosmetics manufacturers set up counters in malls and big retail outlets to help consumers try new lipstick colors, nail polish, perfumes, and facial makeup. There is often no compulsion to buy, but it allows consumers to engage with the product, creating affinity with the brand.
According to analysts, experiential marketing trends have proliferated in recent years due to increased competition, globalization of business, and a rise in the number of products and services. In this scenario, experiential marketing brands must try to provide memorable events and engagements to consumers to stay ahead of the competition, according to B Joseph Pine II and James H, in their book, The Experience Economy.
Many companies use experiential marketing trends to enhance or complement traditional advertising campaigns. But as internet virality gains more and more influence, most brands have used experiential marketing trends as a standalone effort to boost sales.
Different experiential marketing strategies adopted by the industry range from simple sampling to guerilla marketing and Viral marketing. Many surveys indicate that most consumers want a feel for the product or service before buying.
Advantages of experiential marketing trends
Increases purchasing by existing customers: Existing customers are a captive base for any company to sustain a business. Also, it has been proven that retaining existing consumers is much cheaper than acquiring a new customer. It also may help bring lost customers back to the company's fold.
Increases brand awareness: Mass media marketing generates information, attracts buyers, and generates interest, but experiential marketing trends help create a better understanding of the product and its features. This, in turn, would be reflected in sales volumes.
Increases word-of-mouth and referral business: Those consumers who have a taste or experience of the product and are satisfied with it are more likely to recommend it to other buyers and get more business for the company.
Compensates for falling conversion from traditional advertising: Many companies have seen a declining return on investment (ROI) in conventional advertising and hence look forward to experiential marketing trends to compensate for a part of the loss. "TV advertising will be only a third as effective as it was in 1990 due to increased advertising costs and a dramatic reduction in viewing figures," according to McKinsey and Co.
Increase interaction between company and consumer: In mass-market campaigns, the communication is uni-directional, but in experiential marketing trends, most often, the communication is one-to-one or in small groups that enable a better understanding of product features and clarification of concerns and doubts by consumers.
Some successful experiential campaigns

Adidas used experiential marketing trends in D Rose Jump Store two years ago to promote Derrick Rose's sneakers. There was a contest also. Customers should jump 10 feet high to touch a sneaker and win it. It also gave the customers a perspective into the basketball player s life. Irrespective of whether consumers walked away with $100 shoes or not, all of them had an experience they will associate and remember with the brand name Adidas.
Again in 2013 in Las Vegas, USA, beer maker Landshark Lager targeted pools in the area to distribute their beer free of cost. The idea was to prove to the customers that the beer is a refreshing experience, as vital as going to a pool.
Sometimes social and themes depicting peace and international cooperation can be successfully depicted in experiential marketing trends. Coca-Cola portrayed the unity between India and Pakistan wonderfully in a campaign held in malls in Lahore and India. They placed 3D touch screens that enabled people in both countries to join hands, draw peace signs, dance, etc., thus taking the open happiness concept to a completely different level with experiential marketing.
Global shoemaker Puma conducted training camps for athletes and trial runs, allowing people to try their products. This helped raise the popularity of lifestyle products. Selling such products enabled the company to generate 50% of its revenue.
Lifebuoy Kumbhmela: The campaign sought to promote cleanliness among Indians and used the opportunity of Kumbh Mela to propagate the message. About 1.1 billion children die from diarrhea; washing hands regularly before eating could prevent this.
During the 2012 Olympics, Samsung created brand experiences at various destinations around London, including St Pancras International, Stratford International, Westfield Stratford, and One New Change. The Samsung studios focused on demonstrating the new Galaxy S3 and Galaxy Note.
Strategies in Experiential marketing trends
Companies must employ the right strategies to get the best results in experiential marketing trends. It should be tuned to the buyer's needs and based on product features.
1. Sampling
Sampling is a straightforward approach to experiential marketing trends. When Maggi noodles were launched in the mid-1980s in India, they gave a sample packet of noodles with masala maker to all children in selected schools nationwide. That helped create a noodle-eating culture in the country backed by its 2-minute noodle campaign on TV and in newspapers. Lavazza holds its Black Friday campaign at the doorstep of New York malls, providing a pick-me-up to the cold and sleep-deprived shoppers waiting for the doors to open. Experts say such attention to detail makes experiential marketing campaigns result-oriented and powerful.
2. Live and digital events
Companies employ a combination of physical and digital experiences. Experiential marketing tourism and the hospitality industry promote themselves through digital experiences that consumers connect with at the personal and emotional levels. Companies can create near real-life experiences on screen with the help of digital technology, as tourist places and resorts cannot be physically brought in front of the consumer. Marriot Hotel, Texas Tourism, has been doing this activity for almost a decade. An eco-tourism project can hold miniature physical and digital demos of the project at trade fairs for the public to feel the experience of being there. Home theatre systems, interior designers, and modular kitchen makers can create near-live experiences in showrooms, malls, or trade fairs that help the customer understand how it would appear when setting in their premises.
3. Out-of-home experience
Virgin Air held an out-of-home campaign across six cities by adding sleek branding to the generic bus shelter. They put a giant touchscreen window for visitors to take a 360-degree tour of the aircraft- or a Google map inside a plane. The digital view of the flight cabins and facilities gave the traveler a simple, functional, and visual clue.
4. Guerilla marketing
Guerilla marketing is centuries old and dates back to 4000 BC when Egyptians used papyrus to make sales messages and wall posters. The term Guerilla marketing was coined by Jay Conrad Levinson in his book Guerilla Advertising published in 1984. It is an unconventional marketing strategy that uses high energy and imagination. Guerrilla marketing catches the consumer off guard, leaving them with a lasting impression. It strikes the consumer at a more personal and memorable level.
Although initially intended for small industries with low budgets, even large companies have effectively used guerrilla marketing across industries. The 2007 Boston Bomb Scare caused by Turner Broadcasting Company on January 31 is a case in point. The intention was to promote a new film featuring a Cartoon Network show called Aqua Teen Hunger Force, but instead, it turned into a citywide bomb scare.
Five years ago, Coca-Cola created the Happiness Machine video featuring a Coca-Cola vending machine that dispensed much more than just a cold beverage. The filmmakers shot the film at St. John's University in Queens, New York, using five strategically placed hidden cameras. And the reactions from the student were unscripted.
Mountain Dew Energy conducted a 43-day Guerrilla tour targeting consumers at festivals, transport hubs, and city centers. About five brand ambassadors in the UK drove the Mountain Dew Truck, hosting various competitions and giveaways. Free samples were also distributed.
Future of Experiential Marketing Trends
Given the recessionary trends in most markets, tighter spending, and the need to keep brands afloat, the future of the experiential market appears bright. According to Calum McGuigan, President of Fervent Events, an experiential marketing agency based in Toronto, the year 2016 could witness increased budgets for such promotions, a combination of PR and experiential marketing strategies, and witness integration of sales as it was shaped in the modern marketing age compared to traditional media. Experiential marketing will increasingly use a mix of both physical and digital experiences to influence customers, experts said.
A recent study by Event Marketing Institute revealed that 96% of consumers are more likely to purchase a product after participating in a live branded event, and 74% will have a more favorable impression of the brand. However, experiential marketing trends cost more than traditional marketing through mass media. This indicates that the right kind of imagination, thought, and planning has to go into such unconventional campaigns.
Marketing expert Phil Boas stated that in 2015, experiential marketing witnessed several campaigns as brands continued to innovate strategies to stand out in the marketplace.
Meanwhile, professional Golf player Jordan Spieth, who won the 2016 Hyundai Tournament of Champions in Kapalua, has been announced as the brand ambassador for Coca-Cola's sports marketing campaigns. He will feature in television advertising, digital, social media, point-of-sale, out-of-home, and experiential marketing, among other activities.
According to some experts, 2016 could see the exciting use of virtual reality (VR). Return on investment was a concern in using VR by marketers, but the cost of producing content will fall as new production technology emerges. Google/GoPro's Jump camera will significantly help decrease costs through quicker stitching. Experts suggest that a memorable VR experience, a portable installation, allows brands to maximize their experiential efforts.
Recommended Articles
Here are some articles that will help you to get more detail about the Experiential Marketing trends, so go through the link.