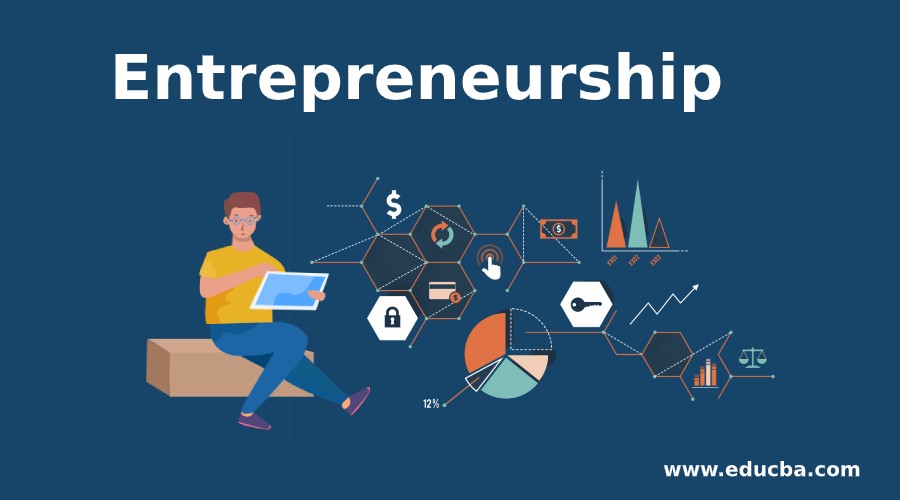 Introduction to Entrepreneurship
Every year Forbes releases the list of the world's top billionaires and arouses reader interest as Bill Gates, Warren Buffet, Carlos Slim Helu, Amancio Ortega, among others vying for the top position based on their shareholdings and other wealth.
In the Indian context, Mukesh Ambani of Reliance Industries with $19.3 bn net worth, Dilip Sanghvi of Sun Pharmaceuticals with a net worth of $16.9 bn and Azim Premji of Wipro are the toppers. The list reveals one factor that is common to all of the billionaires- they are not workers or top employees but businessmen who took the risk to start their own entrepreneurship business or continued the glorious tradition set by their parents or grandparents.
Therefore, it is quite evident that if you need to go beyond fixed income and uncertainties in life, you need to be not just a worker or remain in a 'white-collar job' throughout your life, but venture out on your own. Yet most people do professional entrepreneurship courses such as engineering, medicine, entrepreneurship management or even liberal arts or commerce to get a good job, not to venture on their own at some point in the career.
Is Entrepreneurship For You?
It is not uncommon for many young men and women to think that they cannot start a business on their own. Due to a lack of entrepreneurship ideas, unwillingness to take a risk, or not having sufficient entrepreneurship finance or infrastructure. It may be recalled that the legendary N R Narayana Murthy, who co-founded Infosys with few other professionals, set up their venture in a car garage.
Many banks refused to finance their project in the initial years, and Murthy himself met clients to market their services. Or name any big brand of today, it may have been mostly started from the garage of a house- Amazon, Harley Davidson, Apple, Google Microsoft, Hewlett Packard … One of the largest selling voltage stabilizers from South India had humble beginnings- the promoter Mr Kochouseph Chittilapilly himself distributed the products directly to shops in a used scooter he bought and Rs 1 lakh he borrowed from his father who was a peasant. But now, he is a millionaire, having listed V-Guard industries and having operations in the leisure, electrical and manufacturing industry. The legendary Dhirubhai Ambani rose from humble beginnings selling clothes in wholesale markets in Mumbai much before his Reliance Industries became known for its investments in petrochemicals, oil, and telecom.
So what matters is not big money, infrastructure or bank funding, but a burning desire to make it top by relentlessly pursuing your idea.
8 Important Signs of Entrepreneurship
So here are the 8 most important signs that will explain if entrepreneurship is right for you:
1. Find a need/problem and fill it
Success in any business depends on identifying a need and filling it. Tata spent millions of rupees developing the Nano car, but it was to fill the need of the teeming middle class in India who wanted a small, very affordable and fuel-efficient car. It also helped them tap the market for those looking for a second car to ride. Many of the success stories in business were created by identifying a need and filling it- that applies to low-budget airlines, solar panels and inverters, e-commerce ventures such as Amazon and Flipkart, vacuum cleaners, LED
2. Have sufficient money to last for at least six months
Many entrepreneurs work for a few years in a high paying job then quit starting their own venture. A new project may take more than a few months or years to break even. In the meanwhile, even if the promoters may have to go without a salary or any dividends. Hence it makes sense to work initially, save some money before starting a new venture.
There are many entrepreneurship advantages other than monetary in such a scenario; it includes entrepreneurship learning from others' mistakes, getting exposure to managing people and resources and more importantly, building contacts in the industry. For example, an IT professional who was handling social media and content in a large company can think of starting a new venture focussed on website development, social media marketing, and design as he has got domain knowledge and necessary connections to get the first orders.
3. Focus on cash flows before profit
From small trading business to big industries, cash flow is of paramount importance as it is the entity's lifeblood. Every month rents, salaries, stationery, petty cash expenses come up, and there should be sufficient cash flow to take care of such recurring costs. If the entrepreneurship organization has to borrow to meet its routine expenses, it runs into trouble. It is said that a company can survive without profits for so many years, and it may mean no dividend declaration for its shareholders. However, if there is no cash flow, the entrepreneurship organization will have to wind up its operations even if the company is running on profit. In the initial months, promoters themselves don't draw any salary or fix very low salaries compared to what they are eligible for to ensure cash flow.
4. Make use of incubators/angel funding
There was news of many bright engineering and management students who have shunned lucrative job offers to start their own ventures in recent years. The most difficult part of any start-up entrepreneurship business is to have the necessary infrastructure and funding to keep going. Banks shy away from startup projects as there is no track record to go by and hence appear very risky for them. Hence, many engineering and management students who want to set up a business utilize the incubation facility in technology parks set up by the government or start off the incubation facility within the campus remain there for a year or two before moving out to their own premises. However, they may require some funding for it which angel investors provide.
5. Have a good business idea, a clear revenue model
It may be recalled that during the dotcom revolution in early 2000, many new ventures were launched with much fanfare and venture funding but petered out after a few years due to lack of a revenue model. Without a good revenue model, no angel investor would be interested in the project. Angel investors may be willing to invest $25,000 to $100,000 in a company with potential where the promoters have shown a commitment to quality, are passionate about the project and demonstrate integrity.
They must have a clear entrepreneurship business plan, marketing strategy, innovative technology or product, and potential to grow big. Angel funding may be the best option to raise money under most circumstances, but it doesn't come easy; you have to go through meetings, negotiations, project appraisals, and personal assessments before getting access to funds.
Until such funds are available, you may have to depend on your parents, close friends, family members or even pledge some gold or immovable property to keep going.
The angel investors will be interested in knowing about the capital you have raised, additional funding required, how long it will last, what are the marketing and advertising strategies, the quality of team members, whether accounting is proper.
6. Venture Funding for growth
As the company grows, you may need still more capital for technology infusion, marketing, for launching innovative products, for expansion to other territories and here, the due diligence would be much stricter than in the case of angel funding. They would examine the balance sheet, accounting procedures, the future of the company's products and services, potential technology disruptions, and many risk factors facing the company. They will seek one or two seats in the director board and close to 40% more share capital. Since the venture fund wants to exit after getting a good valuation, they will seek closely examine your track record in the market, your strategies, and plans, potential strength in introducing new products.
7. Embrace PR, social media, technology to your advantage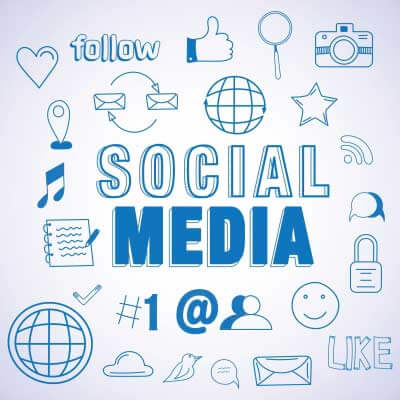 Small and medium enterprises now should not be reluctant to embrace new technology due to cost factors as cloud computing has emerged as an affordable option for setting up servers and onsite installation of software. Also, Enterprise Resource Planning (ERP) that integrates all the company functions is available for small and medium enterprises. Big data analysis, cheaper storage options in the cloud and efficient CRM (Customer Relationship Management software would go a long way in keeping the company agile.
Moreover, start-ups have the advantage of being noticed by the media if they have an innovative product as newsmen find readers interested in success stories. Social media (Facebook, Twitter, Pinterest, and Linkedin could be used to a good advantage.
8. Learn about business, understand and invest
For someone who is starting an entrepreneurship business straight out of college or after working in the industry, it is essential to understand the business dynamics before investing. What are the margins, competitors doing, and the costs involved in regulatory non-compliance, apart from a plethora of issues that may face any new entrepreneurship business venture?
There are debates about whether entrepreneurship can be learned or not. However, several universities and institutions worldwide have started entrepreneurship programs of one year or two-year duration. In India, the Ahmedabad based Entrepreneurship Development Institute of India is offering a postgraduate diploma in management- business entrepreneurship program(PGDM-BE), which will equip students to identify new entrepreneurship opportunities, how to start a new venture, what are the procedures, prepare project reports, marketing strategies, financial planning and control, man management, resources management, logistics.
In the absence of proper entrepreneurship training and guidance, many new entrepreneurs may lose money and get stuck in projects and seek the support of foundations that give guidance to overcome the crisis.
However, Andrew Yang, promoting entrepreneurship in the US, wrote in Forbes magazine that the entrepreneurship training module does not seem to be delivered. The number of entrepreneurship training programs has quadrupled in the past 25 years. Still, there has only been a decline in private business ownership among households with people under 30 years of age. This goes on to prove that a large number of students who complete the entrepreneurship program do not end up doing their own business.
Business is not about 100% success but also taking failure in your stride. Bill Gates has had failures in his first venture, so did many other successful businessmen in the world, but it is not easy to teach how to handle failure in the classroom. It is an attitude that has to be developed. Likewise, bundling all issues related to the starting business in a two-year program may make it look daunting for students to become hesitant to start one fearing all the risks and failures.
Conclusion
Entrepreneurship is undoubtedly the best way to attain wealth and prosperity and lead a fulfilling life compared to holding on to a highly paid job with more risks and uncertainties. However, every entrepreneur should possess a few entrepreneurship qualities irrespective of whether he has undergone an MBA, engineering, entrepreneurship MBA, or just a school/college dropout. Entrepreneurship needs to have courage, vision, ability to take risks, be willing to change and more importantly, have communication skills and leadership qualities.
However, you don't need to be an extrovert- many of the successful businessmen have been introverts. According to Bill Gates, introverts can quietly slip away from the crowd and remain somewhere for a few days and come up with a solution. Or else the entrepreneur can hire some extroverts and utilize the entrepreneurship skills where required. The other techniques that introvert businessmen use are to act the extrovert's part even when holding their introverted qualities in other compartments of life. This goes on to prove that introverted entrepreneurship nature need not be a hindrance to entrepreneurship.
Entrepreneurship is also about cultivating good contacts in the media, government, and decision-making process as many issues related to the industry are decided upon and commented upon by the government's fourth estate and executive arms. It shows success in entrepreneurship business is a multi-variable, and you need to chart your own path to success.
Recommended Articles
Here are some articles that will help you to get more detail about Entrepreneurship, so just go through the link.