Updated July 28, 2023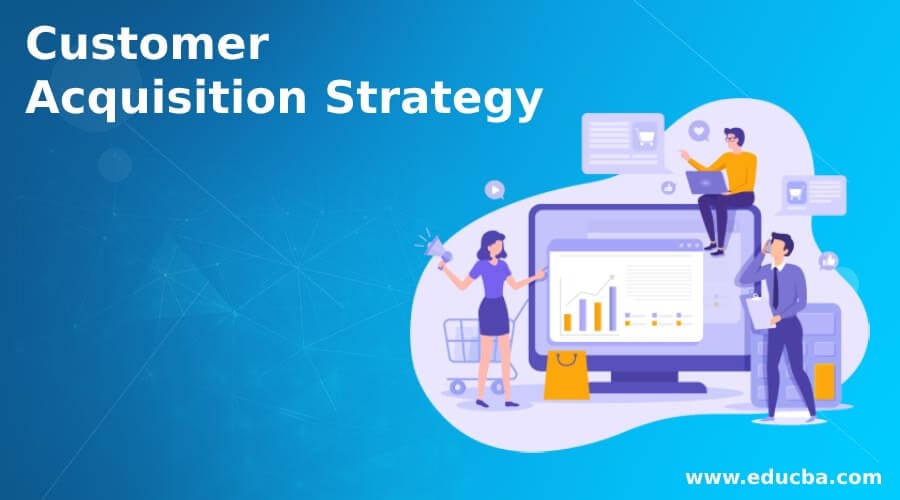 Overview of Customer Acquisition Strategy
The primary definition of customer acquisition is in the early strategy of a business. The customer acquisition strategy is not easy to process now, and it is no more a "one size fits all" proposition. In today's world, consumers are more sophisticated, and they expect business to understand their expectations and make them engaged. Acquiring a new customer acquisition strategy is a more critical component of any business. Companies are trying to find out new strategies to reach customers. They have started to use analytics to acquire customers. Acquiring new customers means understanding the customers' needs and desires and spending more time in inbound marketing, such as content, building an email newsletter, and SEO. Data-driven approaches will help the business to have a competitive advantage over others.
How Does the Customer Acquisition Process Help Business?
Customer analytics: has become an essential tool in acquiring customers and retaining them. It helps to get data from various sources. Such data will help the marketing team to decide which area to be focused on more and which will bring more potential customers to the business. They can also predict the revenues the customers can get to the company.
Predictive analysis: on the other hand, it helps the marketers to know about the current trends of the customers, which will let them make plans according to the indicators. There are three basic steps to acquiring customers through analytics.
Start to collect customer information related to the business
Build a 360-degree view of the customer
Generate customer insight and ranking based on their purchase behavior
Tracking the customer's online and offline behavior will help you reach the target customers.
What Customer Analytics provides to Business?
Analytics will give you real-time information about the happenings of your business. Such real-time information is reliable facts on which you can make a decision. Through such analytics, you can get customer information like the following.
What did the customer purchase?
How often has he purchased from you?
How did he make the payment?
What is their payment history?
Are they a member of your blog or social site?
Have they used your customer support service?
What were the issues faced by them?
Were the problems resolved?
The answers to all these questions will give you a deeper understanding of your customer, and you can know his relationship with your company. You can identify unique customers and provide them with special offers or loyalty programs to make them become your regular customer. The answers to the above questions will also help you to do the following:
Predict the customers' future buying habit
Develop a new marketing strategy to acquire more customers
Know the customers' preferences towards your product or service
Evaluating the methods for connecting with the customer
The effectiveness of already launched marketing programs and loyalty programs
Customer Acquisition Strategy
There is five customer acquisition strategy of analytics in the process of business analysts. They are awareness, Presales, Sales, Customer Service, and Advocacy. All these five customer acquisition strategies will help you improve your business's marketing tactics and thereby increase profit. In the early customer acquisition strategy of the cycle, you can better understand the trends and patterns of customer behavior. You can also understand how certain factors affect the buyer's purchase decision.
In the later customer acquisition strategy, you can know which customers are at risk of attrition. Thus continuous learning about the customers and meeting their needs can help your company to build brand advocates among satisfied customers. Highly satisfied customer acquisition techniques will serve as a reference for your business and influence the purchase of other buyers.
Here are a few strategies to enhance your marketing efforts toward acquiring customers.
1. Unlock the value of customers
For examples of customer acquisition, you need to identify the pattern of customers' purchase behavior to deliver the expected responses. Customer acquisition techniques are the essential feature of any analytics package. So companies focus on customer acquisition techniques and campaign performance calculation. Even though companies conduct better campaigns on the front end, there are a lot of errors that happen at the back end.
The marketing teams should have an in-depth knowledge of the sales strategies and production costs.
The main objective of any customer acquisition technique is to make all the departments in the company act as a single team to work toward the solution actively. If this is not happening, then your business is at risk of getting inappropriate or duplicate data. With clearly defined goals and unrelated data, chaos will exist inside the company.
The main goal of the customer acquisition process is to reach out to more people. A strong connection between improved customer experience and data-driven customer insights should exist.
2. Signals of Intent
The marketer's main objective is to determine why the customer is willing to purchase a product or service. This can be learned using the keywords customers enter in the search engine's search box. The search data is one of the most vital signals of intent and the best method for the customer acquisition process. For an example of customer acquisition, you might find a man who needs to purchase jewelry for his wife's wedding anniversary. You can get to know this information only if you monitor the intent data left on the internet. Instead, if you look for the personal information of the buyers, then you will not find such data.
3. Turn Data Into Action
Analytics will help companies to use their data to create an impact on their business and profits. Through such data, companies can understand the customers' behavior, predict future events and take necessary actions.
The most important thing to remember is to Know your audience. It would be best if you made customers your best friend. For an example of customer acquisition, If a customer is looking to purchase anything online, then they do research on social media sites, compare the prices, and they already have a brand fixed in their mind. So if you don't mingle with social sites, then you will be at a loss.
4. Test Multiple Strategies
Do research with different strategies to learn the specific go-to process. Also, test with varying marketing techniques and determine the response rate for each customer acquisition strategy. Similarly, change the position of the call to action button to see which part gets the better result for you. Identify the combinations which can yield better customer acquisition.
For example, customer acquisition strategy, direct marketing, and social networking can give quality traffic to your site at a minimal cost. This combination attracts a lot of customers, and sharing it on social sites can also bring a lot of new customers to your site.
Following multiple strategies will help to gain new customers.
Tools to be Used
There are a lot of inbound as well as outbound marketing strategies. Inbound marketing strategies attract customers with resources such as content. Outbound marketing strategies require you to write checks to get new customers continuously.
1. Search Engine Optimization (SEO)
The most important factor is finding the potential keywords the customers use in search engines. SEO helps to make your site more visible to the customers bringing in more traffic to the website. The best part about SEO is creating quality content and links, which will help your website get a better ranking in search engines. Organic search results are a great way to make your site visible to potential customers. There are a lot of SEO tools available, and a few are listed below.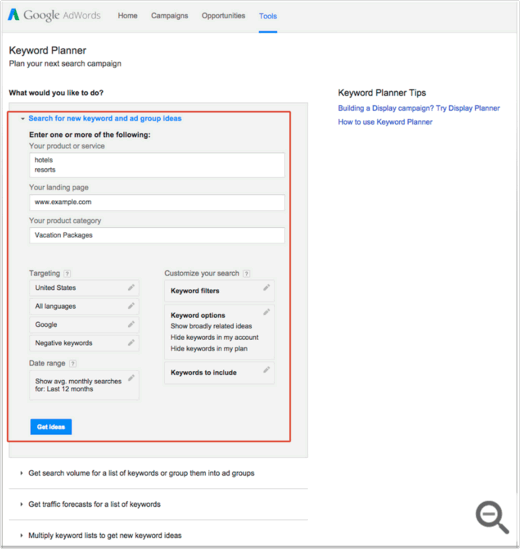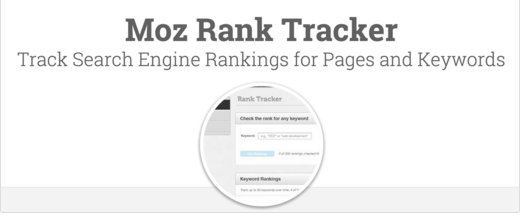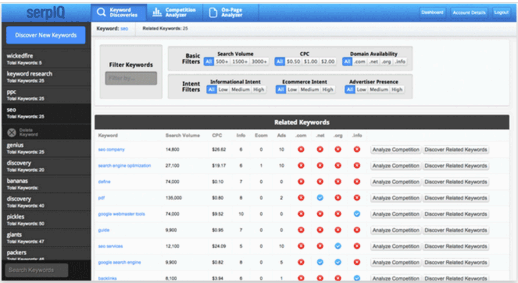 Word tracker keyword tool
2. Email Marketing
Email marketing also forms an important element in acquiring new customers. Most entrepreneurs create an email list with the help of the traffic they receive from inbound marketing content and SEO. Email marketing works well with all your campaigns. You can make a first-time visitor your regular visitor by sending newsletters and updates to them frequently. There are a lot of tools that will help you to send, track and monitor all your email marketing tasks at one central location. A few of such tools are listed below for your reference.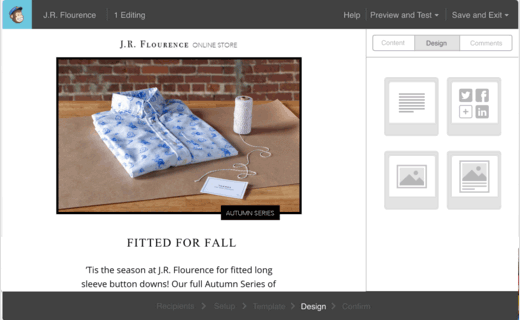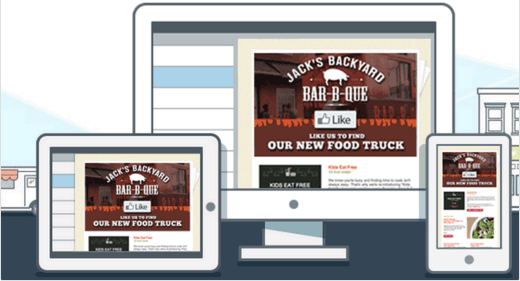 Campaign Monitor
Litmus
Vero
io
3. Conversion Rate Optimization (CRO)
The goal of SEO is to bring traffic to your site. Now after getting traffic to your site, what is the next step to be taken?
You should convert all your visitors into your customers. So do something with all the traffic you receive. Modifying certain elements of your site will help you to convert visitors into customers, and in turn, it will bring more sales and profit to your business. This method is called Conversion Rate Optimization. There are certain CRO tools that will help your business to identify the best messaging and design combination using A/B test results. A few of the CRO tools are listed below.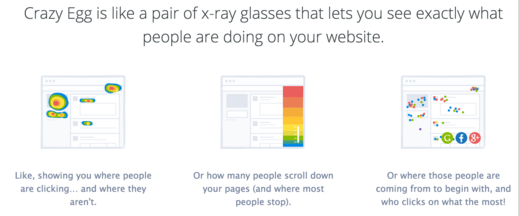 HubSpot
Visual Website Optimizer
Optimizely
4. Analytics
Doing an online business without using analytics is like driving with your eyes closed. If you don't use analytics to know what is happening on your site, what is working and what's not, which page gets more visitors, and how is your online business performing, then you are traveling toward failure. Analytics tools will help you to track your data from various sources. You can also get insight into your consumers' behavior on your site. Below listed are a few of the analytics tools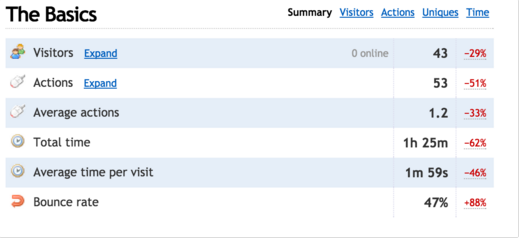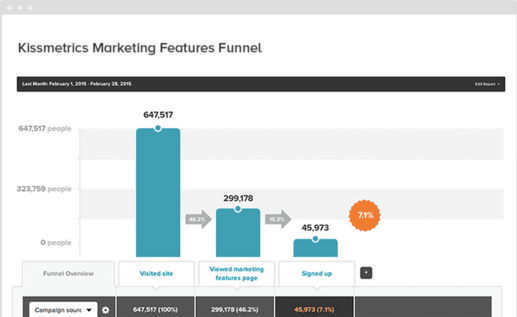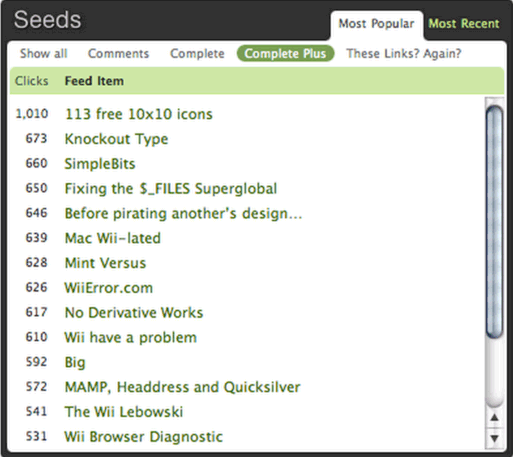 5. Content Marketing
The best method for acquiring new customers is to use the power of content marketing. Content is the first thing that attracts visitors to your site. So you should always make the content attractive and simple. The content should be of high quality, and it should not be duplicated. Businesses that use content marketing effectively will get better output than others who don't use content marketing. There are a few tools listed below for content marketing.
Scribe
Inbound Writer
TrendSpottr
Contently
Soolve or Topsy
SlideShare
6. Copywriting
Selecting the right word for your online business is an important part of your business. You should know what words rule the internet. So do research about the powerful words that can bring more traffic to your site and increase the profit of the business. A few of the copywriting tools are listed below
The Golden Ratio Typography Calculator
Copyscape
Zen Writer (PC)
iA Writer (Mac)
7. Social Media Marketing
There are a lot of things in your business which is related to social media marketing. Social media marketing is not the only thing you want for your online business. But it is the main point through which your content can be spread to a large group of people online. Social media marketing tools are listed below.
Buffer App
Follower Wonk
Page Lever
Sprout Social
Conclusion
Using analytics to drive customer information has become an invaluable asset to every company, regardless of its size. It's time to start building your analytics for maximizing customer acquisition strategy. Every business needs a customer acquisition process to help them achieve bigger success than others. Take into consideration all your business advantages and disadvantages, and then draft an inbound marketing strategy that will help to acquire more customers.
Recommendation Articles
We hope that this EDUCBA information on "Customer Acquisition Strategy" was beneficial to you. You can view EDUCBA's recommended articles for more information.