Updated July 28, 2023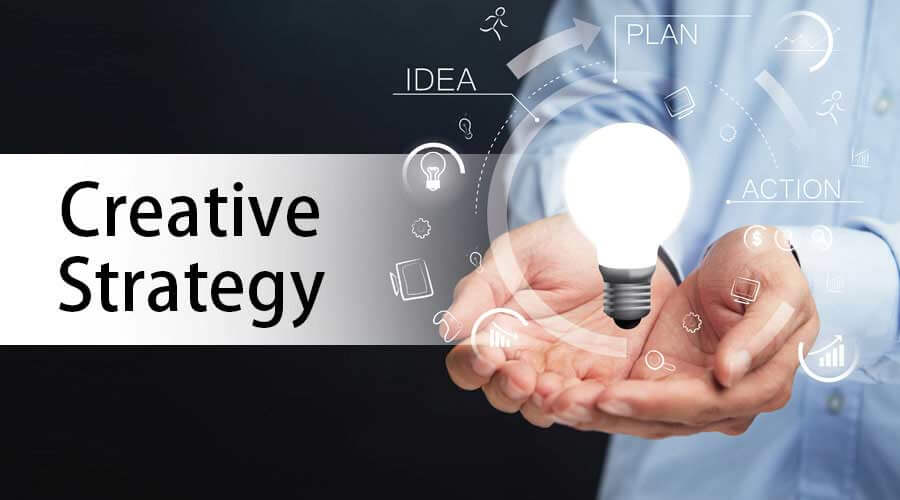 Creative Strategy Tips
Out of all the fun-loving activities 'watching movies in a theatre' is surely my favorite. Especially the science fictions with the special effects and extraordinary cinematography which are not to be missed. And discussing the movie review after watching it, completes your visual treat.
I can fairly recall one of these conversations I had in recent years with my cousin. Both of us were totally mesmerized after watching Interstellar in a three-dimensional form on the big screen. After a lot of praising of the Nolan brothers' phenomenal work, this is where it started getting unpleasant for me.
She said "The world needs such people. In fact only such people, not the ordinary ones like you and me. Can we even imagine such a thing ever? Or create something even one percent close to that? Being common just limits everything. We come, survive & leave this planet one day with nothing that we can be remembered for. What a shame! Waste of life & waste of…….." the pessimistic whining was gradually getting on my nerves.
I had to cut her right there and ask what exactly she meant and why compare these two totally different things? And after an hour of chat, all I could get was a similar kind of viewpoint with a lot of self-criticism and negativity. I said nothing and decided to answer this with the best tool I can use. Clearly, because my cousin wasn't the only one to be answered. Somewhere I had this urge to alter the vision of everyone who felt this way. It has always made me restless to hear statements like 'Only painters, artists or people in the advertising industry ought to be a creative strategy.'
A few years of reading has helped me a great deal to learn some eye-opening lessons. These lessons along with some practical experiences have encouraged me to make this attempt.
7 Tips of Creative Strategy
Given below are the 7 tips of creative strategy:
Don't be intimidated
Experiment with every random idea
Don't be afraid to make mistakes
Don't feel awkward/shy to be curious
Cognitive psychology
Don't limit yourself to one medium
Make notes immediately
1. Don't be intimidated
My initial days at my Bharatanatyam dance class were pathetic. In my teenage years, my mom had pushed me to join. She had high hopes when she observed me dancing for hours in front of the mirror. I hated the dance class. As a result, I had failed in the practical exams. Nevertheless, I continued. Surprisingly as days passed I started liking the music that played while dancing, the beats on the tabla and tattakali sounded soothing to my ears, I loved the catchy rhythm and the chattering sound of ghungroo, and most importantly I was immersed in my own moves the way I used to in front of the mirror.
Well, the major 2 difference between these two phases of the class was how I perceived it. In the first phase, I was overwhelmed by other dancer's elegant postures, expressions & flexibility. My already low self-confidence made me feel so inferior in front of these professionals. After reaching this saturation point, slowly I walked into the second phase. The whole environment had changed for me. And gradually I developed my personal style. My teachers, parents, and co-dancers praising me were surely inspiring, but what mattered more was those thrilling hours of grooving. So be it on stage with many viewers applauding or in front of the mirror, I relished the same zest.
The foremost important step to be creative strategy is to be interested in yourself. Replace intimidation by learning from those experts around you. Use it as a tool to stay motivated. To create anything new you need to let go of the burden. The burden of beating anyone or proving anyone. According to me, in your challenged state all your energy is only focused on someone else. Break this link. Setting yourself free will push you closer to yourself, to your unused creativity.
2. Experiment with every random idea
After quitting the hospitality industry when I had no clue about what's next, I decided to make the most out of this freedom. When I used to work I had a wish list to pursue various activities. So I decided to fulfill my desires during that break. I started learning ballroom dance, taught English communication to underprivileged people through British council, started studying training & development, painted on canvass using my favorite colors, considered acting in a theatre, considered to start a new business venture with my friends. A lot of times I found myself crazy and directionless. But trying out all these options was so satisfying.
I remember once how frustrated one of my old friends was, she could not manage her subordinates. As a new manager, she found it very difficult to be answerable to the top bosses and getting the work done by her teammates. Being very persistent about her work, one by one she tried all unplanned techniques like giving the subordinates too much workload, rewarding them for achieving their goals, sometimes conducting a brainstorming discussion to resolve problems, having clear communication about their tasks, taking them out for a team dinner, making them feel integrated by various activities. Eventually, she had almost resolved the severe issue of managing her team.
Trust your instincts. Go ahead and try out everything that keeps popping up in your head. It could be the smallest to the biggest of ideas. May it be the shortcut you have been planning to take to reach office or implementing some time management tips or suggesting new strategies at your workplace or adding more counts to your daily workout or giving inputs in your kid's project. Even things that may seem insensible, do consider manifesting it. You would do yourself a favor to let your creative side exposed.
3. Don't be afraid to make mistakes
Sir Ken Robinson's TED talk "Do schools kill creativity?" is the most viewed in organizational history. He is a leading thinker in the development of creativity & human potential and the New York Time's bestselling author. He explains this point so beautifully over there. His remarkable statement which got registered in my mind was, "If you are not prepared to be wrong you will never come up with anything original".
In one of his interviews, he shares an example where his friend has won the noble prize for chemistry. Sir Robinson asked him a question, "How many times his experiments failed?", he answered, "90% of times, but failed is not the right word, it was only finding out what doesn't work".
Both of these videos drew my attention to the fact that how in small ways we try until we find a solution. I remember the difficult Mathematical problems that we tried solving several times in school, the crossword puzzles, the challenge to open the tight Tiffin box lid, making up excuses to bunk classes or office these days, to write important emails we use backspace so often, and the best one is to drive in Mumbai's traffic- with those overtakes we surely display our creativity. In all these cases we take that risk of failing or not finding an answer in the first go. Whether we like it or not our perseverance never stops.
All these tasks show how naturally every human being has the ability not to be afraid of making mistakes. If we consciously use the same ability when we got to be a creative strategy, it will create wonders. Beyond that fear of failure, lies abundant learning and a final breakthrough. The lovely quote by the famous author Paulo Coelho just fits in here, "Don't give up. Normally it is the last key on the ring which opens the door".
4. Don't feel awkward or shy to be the curious creative strategy
Here is my confession, I was always scared in school and college to ask questions to my teacher. I never raised my hand to clarify my doubts. I was so ashamed that my batch-mates would make fun of me that I didn't mind let that question be hanging in the air. It made me feel bad, confused, weak; still, I continued this stupidity. Proved the Chinese proverb, " He who asks a question remains a fool for five minutes, he who does not ask remains a fool forever." My prolonged complex drove me insane, and the regret pushed me to bring in the change.
What added in my lesson was, not only I am limiting myself to increase knowledge but I am refraining myself from discovering my own potential. The term 'Creative confidence' had drawn my attention when I had heard it for the first time. The concept coined by another duo David & Tom Kelley breaks all our conventional beliefs of creativity. This stimulating theory perceives creativity as something that exists within all of us. And it guides you to comprehend your own strong conviction.
Spiritualism, Philosophy, Psychology these subjects have always been my area of interest. While studying, watching, reading about it, I see myself not only curious to absorb knowledge; but on the basis of that, my perception and cognitive analysis it encourages me to generate some entirely new inputs. After all, creativity is all based on an original finding. In order to reach there, letting your natural curiosity flow is quite important. Here curiosity works like your best navigator. Perhaps the below tip would describe this mental process in microscopic detail.
5. Cognitive psychology
None of the original creative ideas crop up in anyone's mind suddenly. Yes, when they arise, it does look as if out of nowhere something just struck you. However, they emerge from our subconscious level & due to some connective circumstances.
My above example of being interested in a certain topic, collecting information on that subject, analyzing & processing in your mind and then responding to it, exactly highlights the concept of "Cognitive Psychology". It looks at how we process information we receive and how the treatment of this information leads to our responses. The term 'cognitive psychology' was first used by Ulric Neisser in 1967. And since then many psychologists have added different theories to their interventions.
What I intend to suggest out here is, if one can use this concept to be consciously aware of one's thought process, it would automatically become easier to study your own mental process. Perhaps the myth that only intelligent, gifted or artist these kinds of individuals possess the ability to be called creative strategy can be wiped out. This may sound complex, but in fact, it is simple.
For instance, if I am asked to form a strategy to increase sales in my organization, I can say that my creativity has been challenged. A normal task like this could be carried out by first collaborating all the facts such as previous year's sales, current competitors, company's strengths & weaknesses, cost, unique selling point etc. The next step would direct me based on my experience, confidence & skills to handle such tasks, and this is certainly an important stage where your cognitive awareness matters. Ultimately my creative development would be formed after a filtration of all the previous stages. This is how I would explore my creative strategy ability by using cognitive psychology.
Hence push yourself to be as mentally active in your day-to-day lives as possible.
6. Don't limit yourself to one medium
I had asked few questions to one of my colleagues who is quite appreciated for his ability to always contribute to new & interesting creative strategy & ideas. I was inquisitive to understand what's his magical secret.
Well, this is what I could gauge out of what he had explained. In situations like this, where you demand your mind to produce something original, it sort of works in a mesh of various thoughts. And it leaps from one thought to another. These two are somewhere that has a link that connects. This link may act as stimulant. Eventfully joining them or just establishing their correlation formulates a new idea. Certainly depending on a person's mood, environment, attitude, perception etc, it progresses.
We need to be careful when that happens, not to hold on to only one solution, but explore all its branches.
I have a classic example of this. When I am asked to design a training module on a certain topic, it starts with contemplating all the existing data available outside and in my own mind. This chain then continues when I modify and create an activity out of some theoretical concept. Meanwhile, some other side inspires me to utilize the contemporary trend of the society to use it as another resource to create a role play. Some recent conversation with a friend may also instigate to add a question-answer method in the training. Eventually, the final design would be edited, however not sticking to only one notion or medium expands my possibility to unravel inventive results. This quote by William Plomer explains it better, " Creativity is the power to connect the seemingly unconnected."
Dr. Edward De Bono has coined the term 'lateral thinking'. One of the pioneers in creative strategy thinking, psychologist, author, inventor & consultant says that developing breakthrough ideas does not have to be the result of luck or a shotgun effort. Dr. De Bono's proven 'Lateral Thinking' methods provide a deliberate, systematic process that pushes innovative thinking. One of his methods of "Alternative" may support this tip, it suggests using concepts to breed new creative strategy & ideas and how to look beyond the obvious alternatives. My personal favourites are the other two methods, namely "Random Entry" and "Provocation". Random entry as the name is self-explanatory refers to introduce any unsystematic energizer to stimulate a new idea by trying to connect it. Provocation is about presenting a provocative statement to infuse a new idea.
7. Make notes immediately
Nothing would make sense if you miss out on this one. I may use all the exotic concepts and strive to originate, in the end if I lock everything in my head it might be too much to expect from the brain to remember. One may not be able to register everything in mind immediately.
I do regret not writing down any new idea instantly when it occurs to me. It might be too late in the night to wake up from bed or our too busy schedule might refrain us from taking out two minutes. No matter what, just note down whatever you feel is an exciting thought. You don't need to judge or evaluate anything, simply spill out your heart on a piece of paper.
I don't have to be a writer, editor, blogger, journalist or a person whose survival is dependent on any field of writing. I just accept the fact that all the important information can't be stored and I value all my abstract brainwork. This reason is enough to motivate you to straight away make notes. We are very fortunate that without wasting paper, our smartphones can save any data that we want to write. Once you start this practice, you will be surprised to learn how efficient you are when it comes to creative development.
For formulating a new practice in an organization, for team building, to plan a trip, to complete a project, to find a name to your new venture, for problem solving, decision making, to organize your work, to fine-tune your presentations, to write your blogs, to find a tune to make music, to invent a new recipe, to find a hassle-free technique of carrying out a mundane or complicated task or even to add humor in life 'Creativity' is needed everywhere.
In conclusion, it is apparent that creativity is present within everyone. Your little-undefined instinct directs you towards your creative development. There are several more sources available around the world to awaken the creative development in you. These tips of creative development are few of them. It is simply about believing in yourself, ignoring all the irrelevant judgments, making innumerable mistakes, implementing some well-known practices and closely studying your own cognition.
"The desire to create is one of the deepest yearnings of the human soul"- Dieter F Uchtdorf
Recommended Articles
This has been a guide to What is Creative Strategy? Here we discuss the introduction and the 7 tips of creative strategy. These are the following external link related to creative strategy –