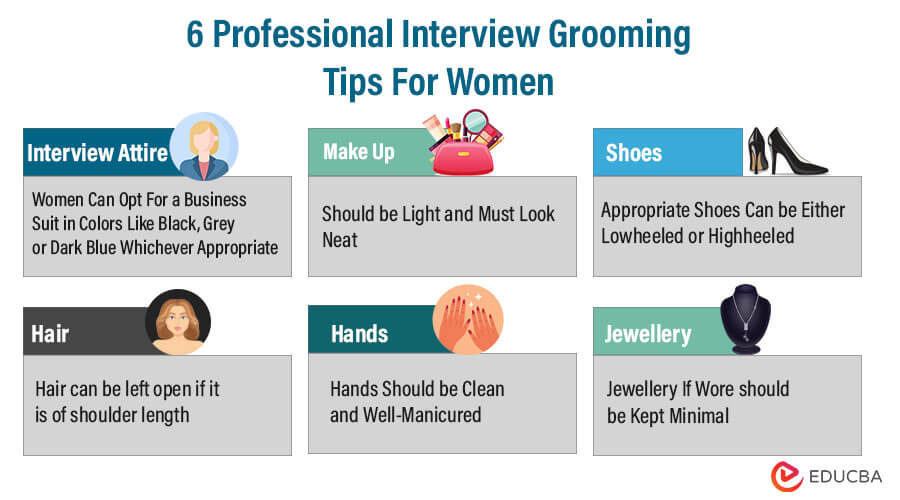 eduCBA brings you this article on Good Grooming Tips – Standards for women. Article focuses on the grooming tips for job interview process.
Good Grooming Tips- Standards for Women
Interview attire

Women can opt for a business suit in colors like black, grey or dark blue whichever appropriate.
If you want to opt for a Saree it must be preferably a cottonSaree and must be well ironed. 
Hair

Hair can be left open if it is of shoulder length. Following should be avoided-
Knots or Elaborated Hairstyles
Oily hair
Make up

Should be light and must look neat.
Hands

Hands should be clean and well-manicured.
Nails should be clean. Nail polish if applied should be light in color.
Nail polish should not be chipping off.
Shoes

Appropriate shoes can be either lowheeled or highheeled.
Shoes must be in good condition.
Jewellery

Jewellery if wore should be kept minimal.
Artificial elaborate jewellery should be strictly avoided
Recommended Articles
Here are some articles that will help you to get more detail about the Good Grooming Tips so just go through the link.