Updated April 25, 2023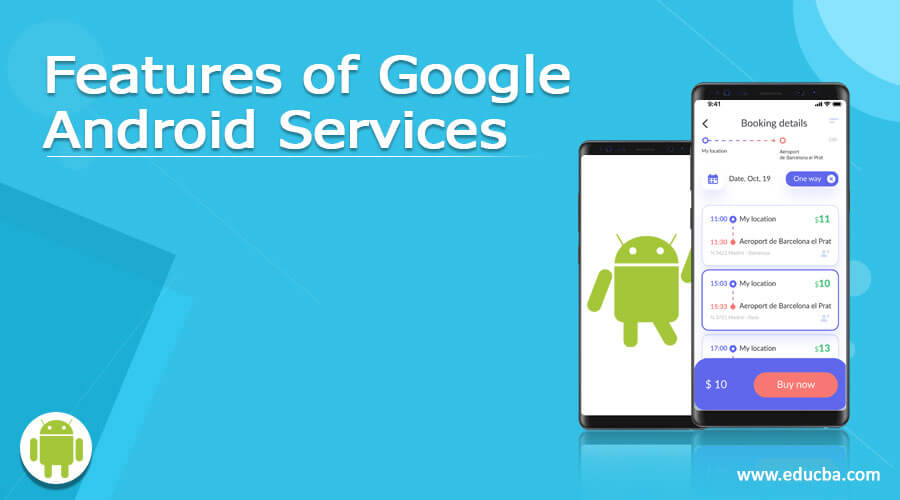 Introduction to Google Android Services

Who said you stopped enjoying benefits after you bought the product? Who said you cannot upgrade your product after you have utilized the new one? Who said your product cannot give you better usage after the initial few months? Who said things are fishy with the product if the company decides to upgrade your product service after its use? If you are still finding the person "who said," then stop your search immediately. We can completely negate the person who posted the above questions. Wondering how?
We are talking about none other than Google Android Services. Developed by Google, Android is a mobile operating system based on the Linux kernel and designed primarily for touchscreen mobile devices such as smartphones and tablets. Google Android Services interface interprets real-world actions such as swiping, tapping, pinching, and reverse pinching to work on the objects appearing on the mobile screen with the help of a virtual keyboard. The response and the fluid touch technology of Google Android Services allow immediate haptic feedback to the user. Internal hardware applications have been built to adjust and manipulate the screen according to the need of the user. For example, while watching a movie or playing your favorite game, you can enable the rotate screen feature, i.e. you can enjoy the movie and game in landscape mode.
Google Android Services is not limited to mobile phones and tablets. It also works on your smartwatch, tv, personal computer, and other devices. Google continuously develops it with Open Handset Alliance (OHA) and has released a number of versions since its first launch. Google has been developing Android under the confectionary-themed code and releases its updates in alphabetical order. The earliest version of Google Android Services 1.0 and 1.1 did not have any specific code names on their release.
The first release of the Google Android Services version with the confectionary-themed code was Android 1.5 "Cupcake". It was released in April 2009. The cupcake was followed by Donut 1.6, Éclair 2.0-2.1, Froyo 2.2-2.2.3, Gingerbread 2.3-2.3.7, Honeycomb 3.0-3.2.6, Icecream Sandwich 4.0-4.0.4), Jelly Bean 4.1-4.3.1, KitKat 4.4-4.4.4, 4W-4.4W.2, Lollipop 5.0-5.1.1 and the latest Marshmallow 6.0-6.0.1.
History classes are definitely boring, so let's just simply concentrate on the amazing features that Google Android Services allows its users to enjoy. We are concentrating completely on the new version of Google Android Services, which is Marshmallow 6.0.
Top 10 New List That Features In Google Android Services
Below are the 10 new list that features in Google Android Services:
1. Enjoy a Great Battery Life
Battery Life is so important to each of us that we swear we first look for the battery life of a device before approving it for our use. Even with the various battery-saving apps and different ways of saving its life, the battery still remains very dear to us. Thus Google decided to answer the greatest difficulty by adding a great feature to its new Google Android Services version.
Google has launched Doze- a great combination of hardware and software sensors that automatically understands that your mobile is in idle mode and thus need not waste the precious battery on anything. Doze, therefore very cleverly detects your phone in idle mode and disables all the app updates, background processes, and other features which excessively drain your battery. Thus in a way, Doze attempts to retain your battery life to let you enjoy your mobile usage a little bit more. And if this has you worried about notifications from your various social networking websites, take a chill pill, Doze is too smart for this and does keep you updated with the latest information.
2. Enjoy an Amazing Back-Up Plan by Google Android Services
I had always dreamt of owning a Google Nexus 5, and when I got that, my dream changed to the new Google Nexus 6P. However, the transition from Nexus 5 to Nexus 6P was a hell of a bumpy ride (I meant money matters here); I was completely scared of losing the data stored on my earlier phone. But thanks to Marshmallow's new feature moving from one Google Android Service to another was one smooth ride.
The new Google Android Services version Marshmallow 6.0 very quietly and efficiently takes up the backup of your data stored on the phone and sends it to the cloud. This backup feature begins its work as soon as the phone detects that you are connected to a wifi system and starts storing your app data in its Google Drive settings. Thus no more fretting over data; enjoy the new google android services phone with better features while restoring the old data from your last phone.
3. Enjoy Controlling Your Privacy while Using Your Favourite Apps
It's a pain giving away your location to your near one when you want to surprise them. Apps have made it so easy to track your location and publish it to the world. Well, now you can enjoy the power to control what data the app releases, and that too only with your permission. Marshmallow brings an extremely powerful tool to people-controlling the app permissions. Individual users are allowed to choose the app settings after the app has been installed. Thus you are free to disable the microphone setting from an app, or you are free not to make your location visible to the app.
Initially, while downloading an app, Android users were only allowed to choose from two options in the settings-all or nothing; this has changed with the newest version of Google Android Services and created a difficult situation for app developers.
4. Enjoy Biometric Security with TOUCH
Do you want to keep your personal things secret? And you are always forgetting the pattern, or people just oversee it and use it to their advantage. Well, if you are suffering from privacy issues; welcome the Google Android Services Marshmallow on your phone with open arms. Marshmallow has been made with a specific code that detects fingerprint sensors and receives full support from the operating system. Thus the phone manufacturers would not have to create a specific code for fingerprint sensors.
5. Enjoy a Smarter In-App Information
Google Now has been an amazing feature added to our Google Android Services phones. The new offering is known as Google Now On Tap, which reads your mobile working and releases information according to it. For example, the dinner tonight is hosted in a restaurant you have never visited; you are researching a lot on its food, ambiance, and location on the internet as well as your local apps. Google makes things easier and better by making Google Now do a whole lot of research work for you and serve it on a platter. Google reviews the location, gives the reviews, and puts the event on your calendar for you to reach for dinner easily tonight.
Google Now concentrates entirely on context, thus no more searching on web pages and different apps; Google makes things faster and much more convenient. This is a new learning approach in giving in to the customer's needs in a flick of a second. With it, Google Now has entered into all the entities of the OS and allows Google Android Software to enjoy ahead along against its competitors.
6. Enjoy Hassle-Free Un-Installation of Apps
Un-Installing Apps and their shortcut icons were never easier. But with the new Marshmallow 6.0, you are able to uninstall the apps directly from the home screen. You are also given the option to remove the app from the device entirely; thus, no more storage and space issues. Just chuck the unused things in the bin without giving it a thought.
7. Enjoy the New Android Pay
Mobile Payments are handy and easy. It is yet to click on the users and take the market by storm. Google Android Software M is an initiative in that direction to make m payment a huge market in the future. Google will now deal in a contactless payment system allowing users to enjoy shopping without downloading and opening an app. This feature will work via the NFC. So, dear users, what are you waiting for, make the most out of the opportunity and start shopping for Google Android Software Pay is equipped with storing both your debit and credit card details on the phone and pay wirelessly for all the goodies bought that too securely.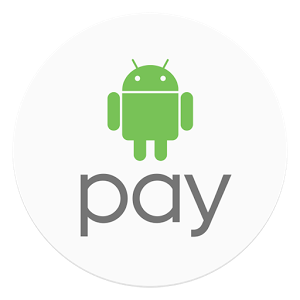 (Image source: pixabay.com)
Google Android Software M, instead of using your own account information, creates a dummy for quick and secure transactions. It also keeps an account of your entire shopping fiesta.
8. Enjoy a USB Port and Connect a Pendrive with Your Phone
Have you been imagining a faster way to charge your phones and connect your phones to other devices? Google Android Software M, in that direction, has given a hardware feature that makes the users jump with glee. Android now supports USB Type C, thus making it extremely easy to charge your device and even charge other devices.
9. Enjoy A Simple Copy and Pasting Task
Users want to enjoy a seamless experience when working or enjoying, and copying and pasting is a simple task, Google Android Software is not forgiven for having made this task a completely frustrating affair in its previous versions. Users were forced to go to the top of the screen to cut, copy, and paste the content. Marshmallow, however, changes things and brings in a relatively easier solution. You now just need to hover the selected text, and voila, you are ready to cut, copy and paste.
10. Enjoy Customizing Your System UI Tuner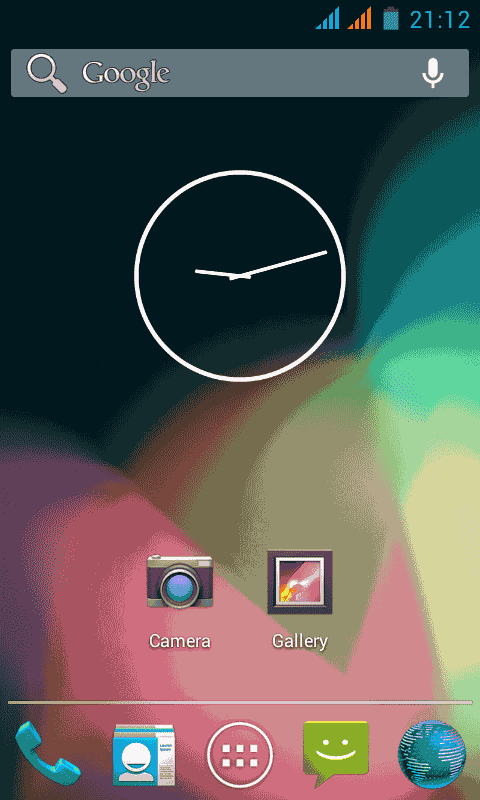 Google's latest offering in its operating system allows users to choose the key information they want on display at the top of the screen. Confused? I am talking about the status bar that displays the battery life, time, alarm clock, and a dozen things that make your phone look like an uncool mess. No more! With the System, UI Tuner users are at free will to choose the information that they want to see in the system tray. Thus a whole new experience of personalization with Google Android Software M as you can set the preferences according to the most used things.
When will you Enjoy all of these Features?
Google though has released the software for its Nexus users; the big question that nags the mind of many smartphone users is when Google Android Software Marshmallow will be available for other phone users. Though the manufacturers have been quick in upgrading and evolving their hardware to customize it according to Google Android Software M, it will take 2016 to set in before we can actually enjoy all of these features. Don't lose your patience. The Samsung rollout plan is going to be quick, and so do other smartphone companies. So, here's wishing you a great experience with Google Android Software Marshmallow 6.0.
Recommended Articles
We hope that this EDUCBA information on "Google Android Services" was beneficial to you. You can view EDUCBA's recommended articles for more information.