Updated May 22, 2023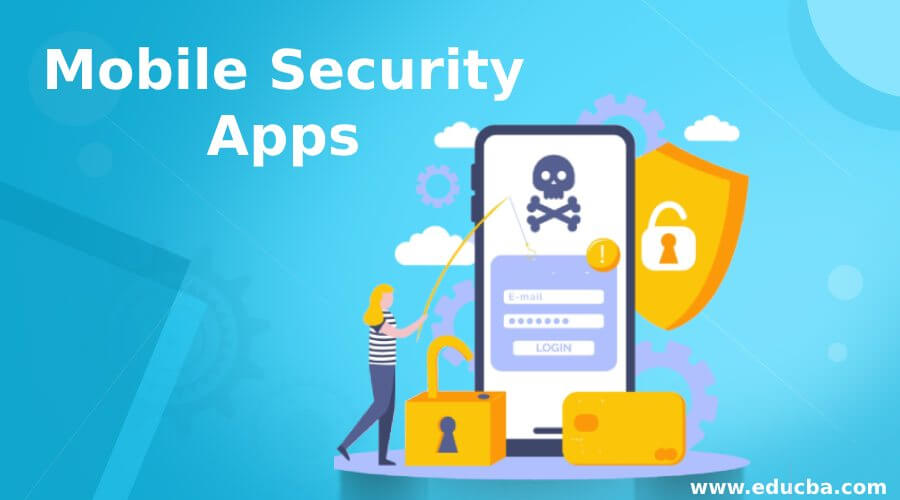 Introduction to Mobile Security Apps
Mobile data protection software protects mobile devices and their data from attacks, network security, and data backup. In order to allow safe mobile access to networks and systems, its staff will use mobile data protection tools. Professional users can use software to secure personal data and data protection. To ensure stable communications, implement security, and restrict the use of third-party applications, businesses will need mobile data safety tools. Some businesses encrypt data such that compromised computers are not accessed. Others can use the program to conduct routine audits, track threats, and develop stable gates. Mobile data protection solutions provide overlapping features with data security, network security, and web safety devices. However, mobile data protection tools explicitly discuss mobile device protection.
List of Mobile Data Security Software
A list of Mobile Security Apps is given below:
1. Palo Alto Networks
GlobalProtect defends mobile staff against target attacks, evasive traffic, imagery, malicious websites, access and control traffic, and known and unknown threats from the next-generation network for defense.
2. Avast Mobile Security
In combination with many other risks, avast is a great app for providing your Android phone with security. Avast is one of the world's most popular free Android antivirus that notifies you of spyware, privacy breaches, and adware. the new Android malware detection rate is around 99.9% and has been about 100% detected in the last four weeks.
3. Sophos Antivirus and Security
Sophos is one of Android's best anti-virus applications at no cost whatsoever. You might not be really impressed with the user interface. its characteristics would definitely make your mind relaxed. Remote access enabling loss and theft security, enables users to clean, lock, ring, and locate their devices. Sophos has a new 100 percent malware detection rate to differentiate it from other products. Sophos is indeed the best app of its kind if you choose functionality over a cute interface.
4. Applock
This software is very easy to use. By requesting a user to set a pin/motif to access this function, AppLock protects individual apps from intruders. You can lock your text messages, addresses, Gmail, or any app. Do not compare your app lock to the built-in lock of your phone. You can't do anything. AppLock still locks your selected apps. You may use applock if you want to prevent intruders from accessing your applications but do not want to retain any password for your computer.
5. Secure Call
It means that no one is able to listen to your calls. A safe call gives your private calls end-to-end protection, stopping intruders from overheating them. It makes and receives phone calls using a regular phone app. Its peer-to-peer network with secure end-to-end encryption prevents third-party calls like developers of this application from being stolen.
6. App Ops
App Ops' basic feature is to remove a certain set of permissions. Many programs have extra provisions that have little to do with their features. You may block these needless authorizations with app operations. You must give permission to all aspects of your system that you need when installing an application on your computer. The app will not be activated if you deny permission. App ops are useful for cases in which the software can be activated without a certain collection of permissions.
7. Find My Device
Find my device is an enhanced Android device manager that can ring, search, and remotely lock your Android device. You can also erase the system's entire data if it is permanently out of control by chance. Google is also the simplest to set up by far and enables you to log in through the Android system manager of someone else and delete data from your computer on the go.
8. Orbot
Orbot is an Android program that forges all your traffic through the tor network, part of the tor project.vpn uses a single server, while tor routes you through multiple tunnels to prevent traces. Orbot provides a completely private mobile communication link. The data is encrypted, and refrozen data is encrypted and replicated several times before it hits the last decrypted network, preventing the user from tracking it.
9. Salesforce Shield
The enforcement and governance standards of each industry are specific. The salesforce shield provides a powerful toolkit to satisfy internal or regulatory enforcement criteria for any organization that requires a further degree of control. In order to create a new degree of trust, accountability, compliance, and governance in critical business applications, IT departments and developers can now use point-to-click tools.
Recommended Articles
We hope that this EDUCBA information on "Mobile Security Apps" was beneficial to you. You can view EDUCBA's recommended articles for more information.