Updated April 20, 2023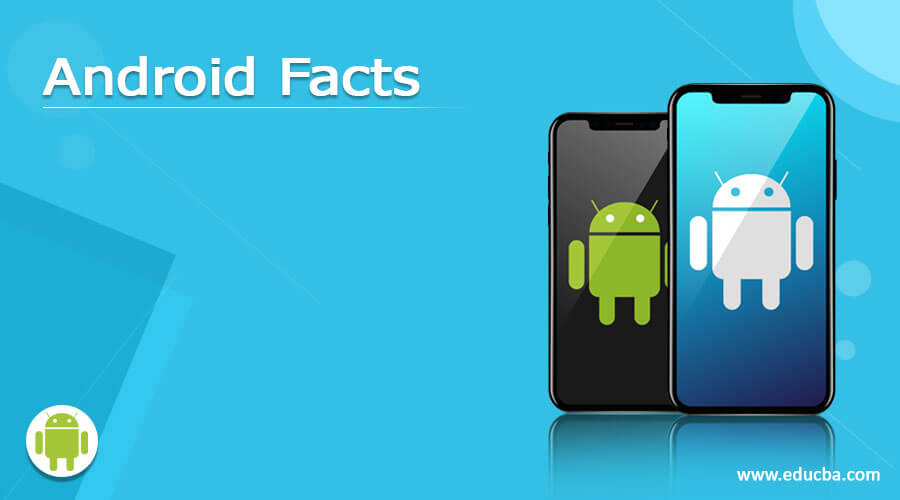 Interesting Android Facts

Android has been the most popular mobile OS for some time now. Reportedly, over 1.4 billion Android devices have been activated. If you're reading this, you are probably using an Android device! Over the years, users have tailored the Android experience to their needs and have their devices set up for maximum productivity. Google has constantly updated the Android OS to bring about some significant changes in the user experience. However, some of these changes are so subtle that they slip under your radar. Whether they are minor changes to existing features, new introductions to your device, or even cool older tricks, you can't track them all! So, we have compiled a list of the best Android facts you might not know.
10 Best Android Phone Facts
Following are the best Android phone facts:
1. Locate a lost Android device and remotely wipe it
All of us (well, most of us!) have experienced losing our phones at some point. It doesn't feel enjoyable, especially today, when sensitive information is on our devices. Phones have indeed become an extension of ourselves. So, to stop you from fretting and running all over looking for your Android, Google has made an incredibly excellent Android device manager.
Have you dropped your phone somewhere in the house? It's got you covered and left it at the mall after a day of shopping? It's got you covered. Your phone is inaccessible, and you don't want anyone snooping? It's got you covered.
All you need to do is make sure that your device is:
Android device manager then allows you to see the location of your device on Google Maps, ring it, lock and reset its device password, and, finally, erase all data on your device. This fantastic feature is beneficial and makes that phone you might've lost get back into your pocket!
2. Android Facts – Offline maps
I'd be lying if I told you that I could navigate within my city without my phone. Google Maps has been the ultimate tool for traversing any geographical location. Google has probably mapped out the narrowest streets and the thickest jungles and has got me out of a jam (literally!) more times than I can count.
I would imagine that many of you, like myself, have become dependent on Google Maps, and its absence would affect the time it would take to drive down to anywhere unfamiliar. So what would happen if you lost connectivity to the internet while driving? It is sure does sound problematic. Well, no. Google's got you covered here, too, because you can download the map of a specific area into your device.
You can take any map offline by following these simple steps:
Open the Maps app on your Android device
Tap the search bar and scroll down to the bottom
Tap 'Download a new offline area.'
Select the specific area you want to take offline and press download
Voila. That is all you need to do never be away from Google Android Maps. You may not be able to use the navigation feature without the internet and GPS; however, the maps would still be better than having nothing!
3. Android Facts – Customizable quick settings
The quick settings and notifications introduced by Android were innovative and revolutionary. They quickly became the feature most consumers associated Android with. The ease of access with this interface was like no other in the market.
Over the years, the quick settings UI has seen quite drastic changes. The overhauled quick settings in Lollipop were much-needed changes to the interface. It did away with the blocky clutter and made the UI much smoother. Bringing all the essential toggles into the spotlight made the quick settings UI shine. However, its rigidity left something to be desired. This is fixed in the latest Android update. So, if your device is running Android 6.0 Marshmallow, a hidden menu can give you access to play around with the quick settings and the status bar.
To access the secret 'System UI Tuner,' follow these steps:
Open quick settings by swiping down on the notifications twice or use a two-finger swipe
Press and hold down the gear in the top right corner until it starts spinning (tapping it would open up the settings)
Let go after 5 seconds, and you will receive a pop-up "Congrats! System UI Tuner has been added to Settings."
Head to the settings and scroll down to the system settings head and open the System UI Tuner
Opening it for the first time would give you a notification. Press' GOT IT' to continue.
Now, you can play around with the quick settings tiles and the status bar and even add a percentage to the battery icon on the status bar!
4. Android Facts – Text selection
Talking about things that changed in Android 6.0 Marshmallow, the text selection system got a fantastic new re-design.
Instead of creating a menu at the top of the screen, the new text selection menu appears as a floating toolbar over the highlighted. The confusing button layout has been replaced by clear-cut text.
Besides, cut/copy/pasting, the new toolbar has been upgraded with some swanky new features. Pressing the menu button on the toolbar will present you with some unique options. The share button opens the standard Android share dialog box and lets you move that text across Android apps. You can even translate text via the toolbar with Google Translate installed. Also, android applications can put their options in the taskbar, like the Google Docs app allowing you to 'insert a link.'
5. Android Facts – Google Now
Google's snappy, intelligent personal assistant is probably one of the most used features on my Android phone. It keeps track of literally everything. Scores of your favorite sports teams, a schedule for your upcoming flights, relevant news stories, and location-based restaurant suggestions. The list is endless. And the best part is this integration is seamless, even if you're using multiple devices. The one feature I enjoy using the most is voice-activated search. All you need to do is utter "OK Google" while using your device, and Google Now will pop up. From here, you can set alarms, and appointments, call anyone on your phone book, or do a regular Google search. Here's how to activate voice recognition:
Go to the 'Google' app in your app drawer
Tap the button on the top left corner or swipe left
Select Settings
Go to voice and open "Ok Google" detection
Enable 'From any screen' and train your voice model
It is also possible for Google Now to read through the text on your screen and give you results on anything interesting – movies, locations, events, etc. This feature, however, is only available on Android 6.0 Marshmallow.
6. Android Facts – Multiple Users
Are you hesitant about handing over your phone to kids, wondering if they'll make a call by mistake? Or don't want to hand it over to your friend because they'll mess around? Do you have a tablet you would like to share with someone but can't of a viable way to do it?
Well, Android has a well-integrated multi-user system that could be the answer to all your worries. This feature allows you to set up different profiles for other users. To create another profile, you need to:
Go to settings
Scroll down and select 'Users.'
Here you get the option to choose a 'Guest' or set up a new user
The guest profile allows you to set up a temporary profile. You can allow this profile to make calls by tapping the gear next to the 'Guest' option in the 'Users' menu. To switch back, swipe down on the notifications twice to access quick settings and tap the portrait in the top right corner. This will delete the 'Guest' profile.
Everything is similar if you wish to create another user profile, except that this profile won't be deleted on switching back but can only be removed by going to the 'Users' menu in the original shape.
7. Android Facts – Smart Lock
Constantly unlocking your Android phone becomes a drag at times. Cue in 'Smart Lock.' Smart Lock is an exciting feature that minimizes the inconvenience of having a lock on your phone while not compromising the safety of your device.
Smart Lock will provide various options to toggle the Lock on your device. It will automatically disable the Lock on your device if connected to a trusted device like a smartwatch, Bluetooth in your car, or an NFC tag. Similarly, you can set up this automatic unlocking at a trusted location, like your home or office, with your face or voice, and even make it stay unlocked with your body movements.
If your device runs Android 6.0 Marshmallow, the 'Smart Lock' option can be found by going to Settings>Security>Smart Lock. However, If it runs on Android 5.0 Lollipop, the innovative Lock can be enabled by:
Go to settings and scroll down to security
Find trusted agents at the bottom of the menu and toggle 'Smart Lock (Google).'
Scroll back up and find the 'Smart Lock.'
8. Android Facts – Developer Mode
Developer mode gives you many options that you'll probably never use but are fantastic to have on your device and fun to play around with. However, developer mode is Android's worst-kept secret, as you need to jump through some hoops to access them.
To get the developer options, follow these steps:
Go to settings and scroll down to 'About Phone.'
Find 'Build Number' seven times.
You will get a pop-up telling you that you are now a developer
Go back to settings, and you will now be able to find 'Developer Options
Developer options have many features that are probably not very useful for you but are incredibly fun to check out. One part that I like to use is reducing the animations to 0.5x. This makes the device snappier and more responsive. Mess around with these options and see if you find anything you like!
9. Android Facts – Easter Egg
Speaking of jumping through hoops to get access, what would be a Google product with one of their trademark Easter eggs? Like the Lollipop-themed Flappy Bird clone in the last iteration of Android, the current version also has a true to its name marshmallow flavored Flappy Bird clone. To get to the game:
Go to settings and locate 'About Phone.'
Scroll down to the 'Android Version' and tap it until a symbol on the screen appears.
Long press it to launch the game
Let me warn you, though; this game is challenging! I haven't been able to score more than 5. Can you beat my score?
10. Android Facts – Multi Window
Are you an advanced user and want something fancy? Well then, this one is for you.
The multi-window feature in the Samsung Galaxy series can now be used in your own devices if it runs on Android 6.0 Marshmallow. Multi Window allows you to prop multiple open applications on the same screen. It facilitates true multitasking.
To get access to the fantastic feature, all you need to have is an understanding of rooting and flashing and follow the instructions in this link.
So, this concludes my list of obscure or unknown Android phone facts that might help you enjoy your device more.
Recommended Article
Here are some articles that will help you get more details about the Android facts, so go through the link.