Updated July 7, 2023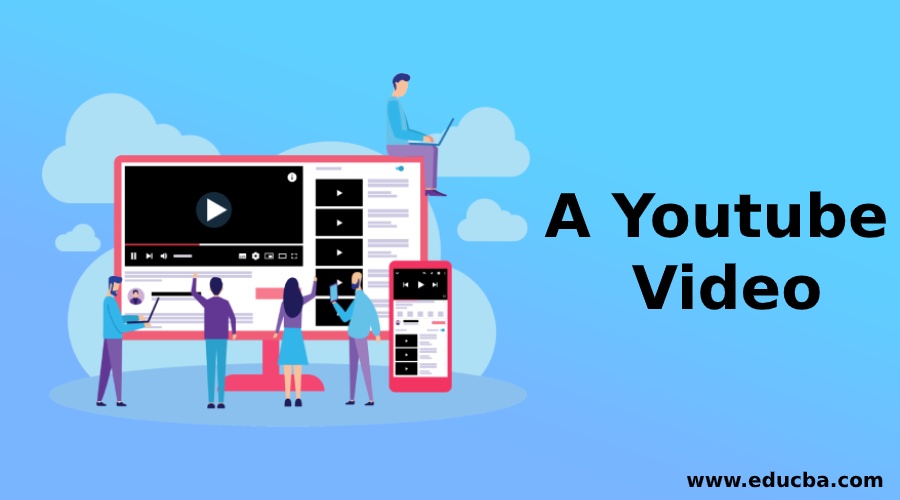 Introduction to Youtube Video
In this topic, we will learn how to use a YouTube video to promote your business. Starting a business requires imagination and lots of work and planning, but don't you think all the efforts and work would ruin if no potential customer knows about your business and products? The important stair to cross for a business to be called a success is its popularity; the larger the population will know, the more popular it will be, and this popularity can be achieved through no other way than promotion. But the main question that can put the peace in trouble is the question of money, the worry of all the expenditure arising from advertising. Advertising can be costly, and not all business people can afford it.
A common platform where all people can share videos is none other than a youtube video. Not only common people but business persons also use a youtube video to share their videos and experiences. These videos can be used for various purposes like promoting the business, fun, or as a tutorial. Through a youtube video, people can intermingle, share and design their content. It won't be surprising that a youtube video ranks as the second most popular search engine globally.
As it is quite clear that the popularity of a youtube video is quite high, so it can be easily used as a platform for promoting your business. People usually get doubtful when they hear the name of a social platform for promotion, but one should not be afraid of it. The main reason for not being afraid is that non-professionals typically make the most popular videos on YouTube. Most streamed videos are the product of the common public.
If you are also afraid of creating your video, it's time to stop worrying because creating a video for any business is extremely easy. Don't burden yourself with creating a brilliant viral and sensational video. Just make your point, present your views, and shoot the video by any means. While shooting the video, make sure that the background is decent and the lighting is perfect. Now all you need to do is post your video on a youtube video so that others can also watch it.
Short and precise is the mantra for creating strong, influencing videos for any business. Anyone who wishes to make an inspiring and convincing video should follow one of the three streams.
Explain what your company does for others.
Tell the story about your life and how you reached this point.
Show and teach by demonstrating your expertise.
These three topics help you gain the trust of not only existing customers but new ones as well. Trust is the main reason because why anyone buys your product and services.
Being popular and encompassing various features, YouTube can easily be a successful channel for popularizing your business. The various purposes for which one can use YouTube include product promotion, product launching, providing information about your brand on your terms, monitoring all the feedback, etc.
Here are all the tips and methodologies one can use to promote the business without getting into trouble.
12 Important Ways to Promote Your Business Through Youtube Video
Here are the 12 awesome ways to promote your youtube video:
1. Copying is not always wrong
Reviving new ideas is not always compulsory. A serious or too complex video is not the kind of video that gets the most popular. Still, the videos that are funky, farcical, or in any way useful are the ones that gain the maximum popularity. Spend the day watching different videos and analyzing which ones are the most popular. Check out which videos get the maximum views, highest ratings, most subscribers, and maximum comments related to your business.

2. Use keywords the most
Keywords are a set of words that are used in the text that makes the search easier. The videos easily searched on a youtube video are ones where keywords have been used. The keywords can be used in the heading, the description, and the identifiers. Using keywords helps the potential customer to make the search for your products much easier. Use The Google keyword tool can be used to find possible keyword alternatives.
Let us understand this through an example and how the keywords can be used in a real-life scenario:
Suppose the keyword is – 'Buy Instagram Likes.'
TITLE – How to Buy Instagram Likes
DESCRIPTION – https://nameofthesite.com/blog – Know how to buy Instagram likes?
TAGS – buy Instagram likes, how to buy Instagram likes, Instagram likes, get famous on Instagram through Instagram likes.
3. Steal the most popular keywords
For most people, stealing the keywords of popular videos may seem unethical, but the truth is, using those keywords is not inherently wrong if it can help make your video popular. Popular videos also use keywords. Hence look for similar videos that have been famous in your field and copy the tags they have presented. After copying these tags, use them in your tags. Using these keywords increases the probability of your video pop-up under the suggestions section whenever someone searches for those keywords.
4. Select attractive thumbnail images from a youtube video for presenting
Thumbnail images can attract a large population. It is a common human tendency that people buy what appears to go the first glance; what does not attracts them when they initially look at it are the ones that are mostly left out. Hence using attractive thumbnails can appear to be a wise option. Now, the question is how to select and set a thumbnail.
For this, you can follow this easy step:
Go to>> My Account > My Videos > Edit
Choose the thumbnail image that you think can get you more viewers
5. Frequency customization of a youtube video
Even before you have uploaded your video that can help you promote your business, it is important that you first make your profile more attractive. In the present world, where fashion and looks are in high demand, the products that look attractive are the ones that are mostly purchased, as what looks good sells goods. Hence, customize your profile and make it nice and attractive before uploading your new video. After customizing your profile, including relevant information about yourself, add the link to your website, making the search easier for interested customers.
6. Add proper URLs to the description of the youtube video
You must have proper and working URLs in the description. You should add the URL that starts with either 'http://' or 'https://' to the initial description of your video. This makes your website's search much easier, as a simple click on that link can direct anyone to your website.
7. Include multiple calls that can be exploited
There are many features offered by a youtube channel that we don't know in general. There are multiple calling options available on a youtube channel that can enhance the popularity of your video if used properly. You can also add overlay texts to videos to prompt or indicate specific actions.
Here lies a list of a few famous calls to action that are presented by a youtube channel:
Rate the video
Follow on Twitter and Facebook
Subscription to the videos
Link to the blog to visit and views more videos
Entrench this on your website
Comments posting section
Share the videos with your friends and loved ones
Check out my network
8. Selling through a softer methodology
Asking people to purchase your product just by viewing your video, don't you think it's a bit absurd, as people are not usually ready to spend their money just by watching one of your videos? In its place, please use a softer tactic, a pathway that can gain their trust and builds some confidence in your services.
For example, you can follow this set of steps for promoting your business.
Watch the video on YouTube
Visit my blog to view more videos
Sign up to get exclusive videos
Try selling a lower-cost product first
Try selling higher-cost products to the ones who have already purchased from you earlier
9. YouTube response for videos
It is a big ocean of videos where anyone can find any videos. So, it won't be wrong to say that there will be other videos available as well that will be highly similar to the field of interest as your video. Two videos can't be the same, but they can be similar on different platforms. Hence, search for the videos that are in any way related to yours' and if appropriate, then post your video in the video response section. Beware! You post your video as the response, so never spam it. Video response can help you get additional traffic that visits those videos where you have posted the response.
10. Create a beautiful playlist
One of the best ways to get to people so that they will watch your videos is through a playlist. A playlist can grab the attention of a huge population.
Creating a playlist is an easy task and can be achieved through some simple steps:
Add all your videos to a new playlist.
Add the videos of other people that are related to your video and are as well famous to the same playlist.
Choose a name for your playlist that can be easily searched. For example, try using your keywords as the name of your playlist.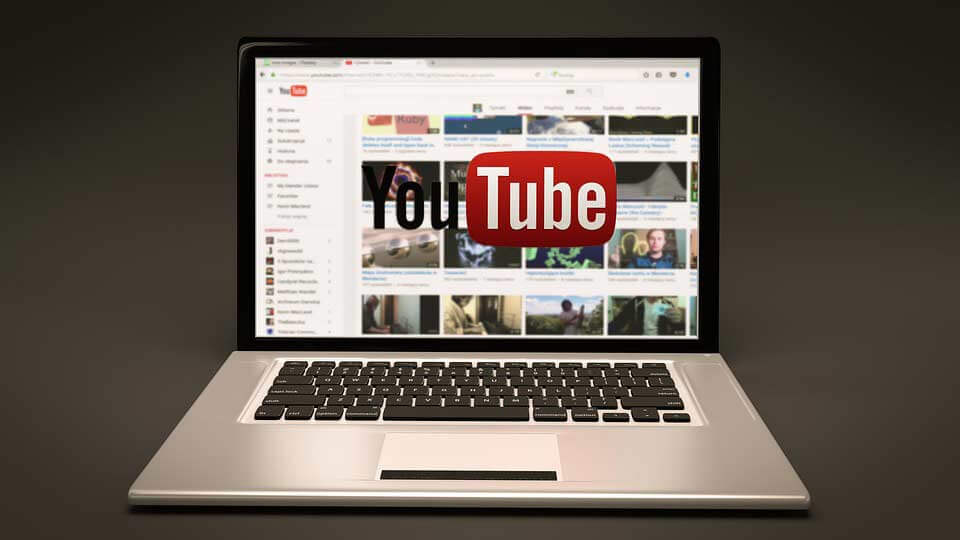 11. Make YouTube your social site
Can you invite your friends and chat with them on a youtube channel? Surprised? But yes, it is true. It is not only about sharing and watching videos, but it's also much more than that. It's a social networking website. Here, you can join and add new friends, chat with or can message them; your groups can also be created, or you can join other groups. To interact with a youtube channel community, you can use the bulletin board.
12. Promotion of your video
"Do you genuinely believe the task is completed merely by posting your video?" Let us face the harsh reality; the answer is no. Just by posting a video, the public won't come running to watch your videos; you need to work, and it becomes necessary to promote your video so that it comes into the sight of the public.
Here lie a few ideas through which anyone can promote their videos.
Use your blog for embedding your videos.
Email all your friends and relatives the link to your YouTube.
Ask all the people you know in any way possible to share your link with their contacts.
You can write and post an article for the article forums and directories.
Use Facebook, Twitter, LinkedIn, and all other social networking sites to post your video.
Request others to share it. When you post your video on any social networking website, you can ask people to repost it so that more and more people can view it. This request may seem to be an extra, but in truth, it can come in handy and be highly beneficial.
All these may appear to be a time-consuming and tedious task. Suppose you are interested and willing to make your business work. In that case, it is important that you leave no stone unturned, and actively promoting your business becomes crucial for its longevity. Hence, using the most famous search engine in your favor is important.
Recommended Articles
We hope that this EDUCBA information on "A Youtube Video" was beneficial to you. You can view EDUCBA's recommended articles for more information.