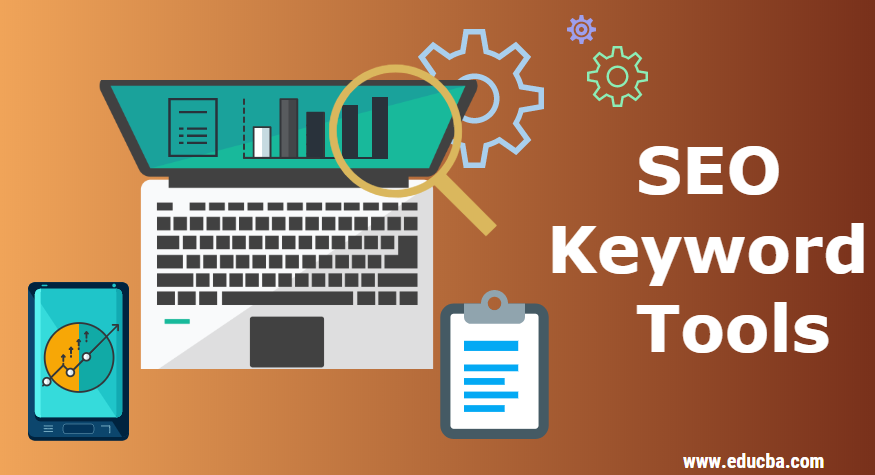 Introduction to SEO Keyword Tools
Keyword research is one of the most important parts of doing proper SEO. Keywords help decide what kind of visitors you will have on your site and how much traffic you will get. In order to help SEOs and find the correct keyword to create content around, there are a ton of keyword research tools. These SEO keyword tools let you explore and see what kind of keywords you can use to rank and how many monthly searches are not for the keywords. Some keyword research tools can even tell you about how much PPC ads for the keywords cost etc.
SEO Keyword Research Tools
Below are the Top 11 SEO Keyword Research Tools:
1. Google Keyword Planner
No sane digital marketers will start a list of keyword research tools without first mentioning Google Keyword Planner. The web app has been made to work with Google Ads for Search and is primarily for creating ads that go on Google Search Results, but that does not mean that you can't use it to get a keyword to create content for your site. When it comes to discovering new keywords, Google's offering is the best; you can find new keywords based on your competitors' site, product or service.
If you enter one keyword in the tool, you can quickly see keywords related to the term. You can also see synonyms and variations of the search terms. What's great about it is that keyword planners can also show you traffic forecasts for your keywords, and you can get search volume for keywords. The Google Keyword Planner is free to use, but you will have to sign up for the Google AdWords program before you can access it.
2. Keyword Explorer by Moz
If you have spent some amount of time doing SEO, I am sure you must have heard of Moz. The company's Keyword Explorer is a relatively new tool to find keywords. The keyword Explorer is based on 3 things: Opportunity, Importance of Keyword and Keyword's potential. You can easily see volumes, difficulty you may have to face to rank, a potential score and how many elements are on the results page. These elements include if the SERP has a Featured Snipped, embedded video, Twitter feed, etc. The Moz Keyword Explorer gathers data from Google Suggest, Related Searches on the search engines and the Google Keyword Planner. You can cross-check keywords researched by other tools by uploading the keyword to the importing tool too.
3. SEMrush
SEMrush is often considered to be one of the easiest to use in a keyword research tool. SEMrush advertises itself as more than just a keyword research tool. Using the tool, you can see Traffic stats, generate search engine reports and even CPC for AdSense. While you can start research by entering one keyword and then finding other keywords, I would recommend that you start by adding links to your competition and showing all keywords your competition ranks for and how much traffic you can expect.
SEMrush has a tool called Site Audit, where you can enter the details of your site or the URL of your client's site. Once you do it, you will be able to create a complete site SEO report, and if you need it, you can rebrand it to your company name. It has a mobile app, too, sadly the app does not have all features of the desktop site, but it has a position tracking feature.
4. Ahref
In the word of paid Keyword research tools, Ahref is one of the most popular. As you can expect, you can see traffic volume and how many clicks you can expect for your site; one of the tool's unique features is its keyword difficulty feature that tells you how much effort you may have to make to rank for the keyword. Ahref's UI and navigation is one quite simple, and because it has a knowledge graph integrated, it can tell you if a keyword has very few clicks on SERPs. You can easily export a list of keywords, which will definitely make the keyword reach a quick process. You can get a trial of Ahref for $7 for a week.
5. KW Finder
Unlike Ahref and SEMrush, which try to provide all SEO related features under an umbrella, you will see that KW Finder is much more focused on finding the best possible keyword to generate quality traffic towards your site. The site has features to keep a collection of your keywords in keyword lists, and you can manage multiple lists easily. Another great thing about KW Finder is that you can see more details about a keyword than many other keyword research sites. Similar to the SEMrush, KW Finder has a rank tracking tool too. KW Finder comes in both free and paid versions; before you spend any money, you should definitely check if the free version can fit your needs or not.
6. LongTailPro
Unlike most other keyword research tools that run on a web browser, LongTailPro runs as an App on PCs and Mac using Adobe Air. At the moment, it costs around $47 per month, and as you can expect, this keyword research tool is focused on finding long-tail keywords for you to create content around. You use a seed keyword after creating a project, and then it will provide you with a list of long-tail and similar keywords. Once you have the keyword list, you can export it in XLSX format. You can also use it to find domain names for your blog. This is especially useful as it can list keyword-rich domain names that are available to buy. The LongTailPro also has a competition checker, and you can see your position on Google, Bing and Yahoo search engines.
7. SpyFu
SpyFu is another great keyword research tool that you can use. The web-based interface is mostly easy to navigate and use but can be a bit complicated for new users when it comes to displaying Ad related matrices. You can do all sorts of keyword research related tasks with SpyFu, and it can track backlinks for you on the web. SpyFu and site monitoring feature to track the position of your site for a particular keyword on Google Search Results. One of the big plus points of SpyFu is its price; the tool is much cheaper compared to Ahref and many other keyword research tools today.
8. Answer the Public
Answer the public is a great tool to find long-tail keywords related to the one you have. It is really easy to use, and you will be impressed to see how many long-tail keywords it can find for your topic. Just go to the site and enter the keyword after creating a free account. There is a paid version for $99 per month too, which offers data comparison and team member management.
9. Soovle
Soovle is a wonderful tool that is all about suggesting you keyword ideas from other search engines. The completely free to use tool suggests you related keywords from Google, Bing, YouTube, Amazon, Yahoo and Wikipedia, among many other sites. This way, you will quickly see what other search engines suggest to users when they enter a keyword. Once you have the results you want, you can export them to a CSV file and import them in any other Keyword Research tool if you want to.
10. SECockpit
If other keyword research tools are not detailing enough for you, you may want to use SECockpit. SECockpit, just like most other keyword research tools, provides a list of keywords after you provide it with a seed. What's impressive is that the details you can get for a keyword are impressive. I won't suggest you use SECockpit if you are new to SEO, but if you have been in the game for some time and understand how things work, it can be a great add on to your SEO Tools. SECockpit has project management creations and filtering; you can see competition and all other features you expect from a keyword research tool.
11. KeywordTool.io
Like Soovle, KeywrodTool.io focuses on suggesting keywords from Google Keyword suggestions. It can also recommend you a much longer list of keywords along with their search volumes, any competition, and their CPCs. One great feature in KeywordTool.io is that if you enter the URL of your completion, you can see the major keywords for their traffic and what keywords they are trying to rank for. The keyword research tool also works for YouTube, Bing, Amazon, Instagram and App Store.
Conclusion – SEO Keyword Tools
Keyword research is a really important part of Search Engine Optimization; not only does finding a good keyword helps in getting more traffic to your site, but it also helps you compete with brands and make more sales. Now that you are familiar with what keyword research tools are and the ones suitable for you, we can find the right keywords to use in your blog.
Recommended Articles
This is a guide to SEO Keyword Research Tools. Here we have discussed the introduction and the top 11 keyword search tools of SEO to make it easier to use. You can also go through our other suggested articles to learn more –