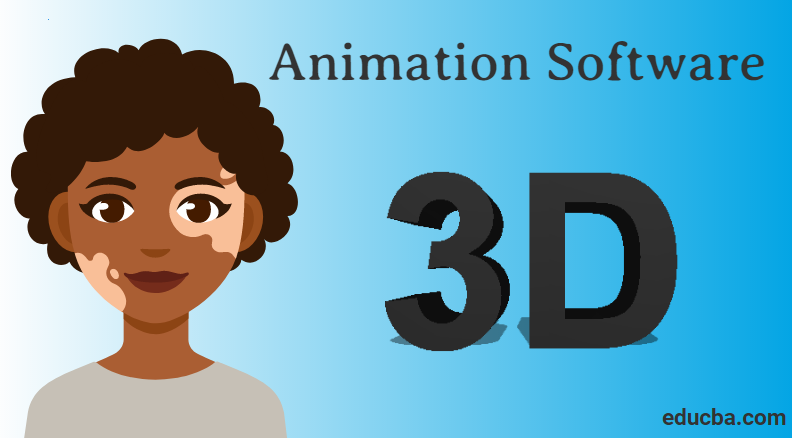 Introduction to 3d Animation Software
Today, 3d animation programs are considered high in demand and are very popular and helpful to both animators and designers both. Some animation software is available in the market for free of cost, and some are paid programs. The world around us is developing very fast, and the industries are growing faster than ever imagined. 3D Animation programs are used to make 3d movies, video effects, motion graphics, VFX, and animation videos as well. Some of the most used and popular animation programs are Autodesk Maya, Autodesk 3Ds Max, Blender, Cinema 4D, ZBrush, and LightWave 3D. The animation sequence digitally is created using an operating system and an animation program that makes the task of creating animation movies easier and simpler. The animation programs have an abundance of tools and functions that makes these programs usable and demanding.
List of the 3d Animation Software
Some of the majorly used animation programs are as follows-

1. Blender
This is an Open source free program that anyone can use without paying anything in return. The program is helpful in modeling, rigging, animation, composition, video editing, creating video games, and simulation. Since it is an Open and free program, Blender can be used by beginners, individual animators and students, studio artists, professionals, Game developers, and even hobbyists.
Blender supports a powerful toolset and a good platform to perform complex functions that helps in getting the process of animation and modeling easier. Blender also supports a default path tracer engine that is commonly called Cycles. The Cycles helps in getting realistic rendering outputs, VR rendering support, and HDR lighting support. All in all, Blender is a dynamic animation program that supports a user-friendly interface as well. The software is well equipped with 3d Painting tools, sculpting tools, and a scripting language as well. The scripting language is Python can be used to create custom libraries and effects on your own terms.

2. Autodesk Maya
A lot has been said about Autodesk Maya. Using this software, users can contribute and create 3d projects, games, presentations, movies, and video effects as well. The program is loaded with interactive tools and features that help the user to create projects and presentations easily. The program is perfect for modeling, animating, texturing, lighting, and Rendering as well. The program has a video-based editor that is on-destructive and non-linear in nature that helps the user to create realistic and high-quality animations. We can also perform perfect cloth simulation with accurate results and outputs with Autodesk Maya. The program updates periodically and is loaded with new and fun tools to work with. The latest up gradation in the program has improved the workflow of the software. One of the best features of Autodesk Maya is that it can easily export and import SVG files. Although Maya is a paid software, it is worth buying and trying your hand at the program.

3. Cinema 4D
This program is popular for having the best animation tools and effects. The program is a simple program with almost all animation and 3d tools within it. The software is used by most of the 3D artists and animators. The program gives fast and speedy outputs and results. The program has an easy and simple look and interfaces that prove to be advantageous to beginners and freshers. Cinema 4D also has a huge community that provides tutorials and illustrations to beginners so that they can master the program easily. The program supports an advanced Renderer that helps in acquiring realistic images. The program also features MoGraph, which is required for motion graphics, procedural modeling, and animation purposes. The program also lets the user create Hair simulations with great accuracy and efficiency.

4. Daz Studio
It is a complex program used to create animations and projects. The program is available in the market for free of cost, and the program can produce renders as well. The program requires registration before starting to use the software. This product comes with its own models and scenes, and we just can add details and manipulate the models to create our required models. Daz Studios is created for experienced designers and artists who have sound knowledge about 3d animation programs and their features.

5. ZBrush
It is a more focused program towards modeling and texturing but can also perform animation projects. ZBrush also helps the user to create models in 2.5D, and it has been loaded with some brushes to fulfill that need. With this program in hand, we can either create amazing sculptures or import them to other animation software as well. ZBrush comes with a Renderer that supports ad provides a full 360 scene map using HDRI images. The program also has Fibermesh and ZRemesher that helps create polygon fibers in the models or create plants and trees. One of the best functions of ZBrush is that it includes the Polypaint function. This Polypaint function lets the user paint the object without assigning the texture map to the object first. This is an important and useful feature of ZBrush.
Conclusion
There is a vast variety of programs and animation software available in the market. Some of the programs are simpler, and some are complex. Some are available free of cost, and some are paid. Although, it is the choice of the user to select the desired program for their purpose and need to create projects. Every program has some unique features and tools than any other program cannot substitute.
Recommended Articles
This has been a guide to 3d Animation Software. Here we discuss the concept and different types of 3d animation software that is used to animate the video and image. You can also go through our other Suggested Articles to learn more –