Updated May 20, 2023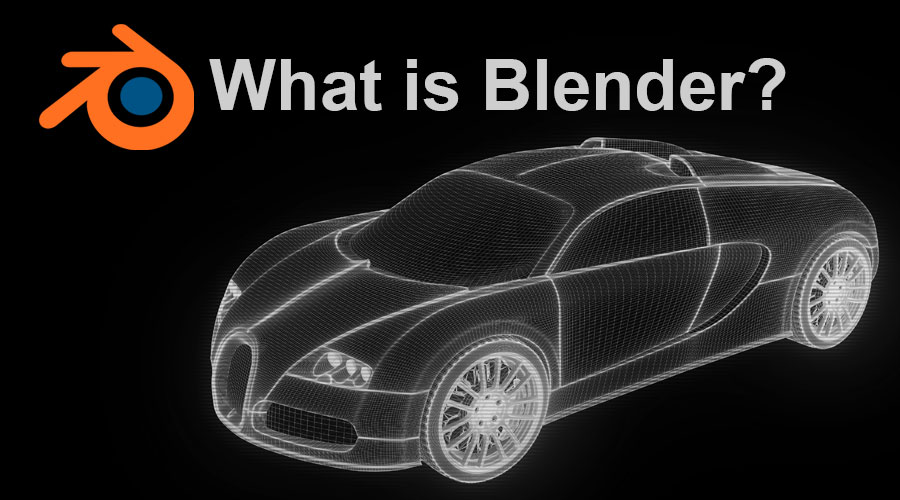 Introduction to Blender
Blender is free and open software used by multiple graphics and VFX artists to bring their imagination to the visually realistic world on the screens in 2D and 3D computer graphics. This software has been developed and maintained by Blender Foundation since 1998. Many professionals who work as modelers, texturing, skinning, bone movement, skeleton, rendering, rigging, simulation, motion graphics, videogame, and movie VFX artists can use this tool for the project pipeline learning and addling skill into resume helps participate in multiple job positions in this field.
Video game developers and Animation developers use this application because of its user-friendly interface, which has both 3D editing mode and script-based editing for effective and best-quality data output. The tool has all sets and presets to work along with the most suitable plugging as required. People compare Blender with similar software like Adobe MAYA, 3Ds Max, and more.
How do Blender make Working so Easy?
Working on Blender software is easy for multiple reasons. We shall see one after the in-lists.
1. Shortcuts: There are a few default shortcuts in a blender that are pretty similar to all other software, and we can even customize our shortcut keys as required through application preferences based on our frequent work. To learn about shortcuts, we have a blender help option to know or to check the shortcut keys by default.
2. Interface Mode: This tool helps users to create projects on a 3D platform with both high and low poly as required; if the users know Python scripting, they can change or create a sub-window to start their work creating models by Python scripting linking and adding quality to visual data with accuracy.
3. Visual analysis: This created scan can be rendered and developed visually and reviewed to make corrections. For games, the levels and rules can be configured. By visual analysis, a developer can experience the video or game to get their output which makes the user experience of player and viewer enjoy. Blender sets itself apart from similar software by embracing different and unique visual standards.
4. Stimulation: This is also called dynamics, which can be added to both engineering-related 3D Project stimulation to show the machines' working procedures and also helps stimulate game characters and video characters. You can use templates to add destruction, noise, smoke, clouds, and other effects, providing a realistic feel to the model.
What is the Use of Blender?
Blender is 3D open software free to install and get support and add-ons based on our project requirements for VFX to add probes, texture, lighting, color corrections, balancing, effects, rigging and rendering, and many more; gaming with its own gaming engine, probes, rules of games by python scripting can be added and engineering demos of machine performance for client presentations and more. All this helps in working on 3D-related job roles like artists, animators, and developers to provide the best user experience products of games and videos.
Blender is free for students and learners, whereas the other similar application is payable per plan and package.
What can you do with Blender?
We can use a blender for multiple reasons based on the project pipeline as described below:-
By adding and adjusting technical attributes such as lighting, camera angles, and other elements, the model enables the development of animation films and VFX scenes that bring the envisioned concepts to life, captivating and entertaining the audience.
Game concepts and models can be developed, and rules can be added by Python scripting by framing levels helps in experiencing them developers by its game engine to check visual compatibility for all mobile system and other electronic device users, whoever played the game from whatever device.
The model allows for adding engineering presentations and stimulating new mechanic designs, complete with detailed property information. The time frame performance of the machine, material, pressure, and other engineering calculation can be explained through a demo.
Students can learn and study all animation of movie-making and gaming concepts and the technical aspects of making them by handling all 24 crafts in the application.
Working with Blender Framework
The application interface is similar to all other 3D working software to deal with lines, nodes, and polygons data. Modeling, texturing, lighting, rigging, rendering, cam handling, color corrections, skinning, stimulation, effects, and many more can be done for movies.
Gaming artists have concept development options in a blender with its game engine, which helps to develop fast, and Python-based scripting helps in configuring the game and its stages, rules, and more.
Why Should We Use Blender?
Blender is freeware in the market, whereas the rest of the software is costly for the same workflow requirements. Easy and user-friendly interface to understand for beginners and experienced to work fast and effectively with shortcuts. Creating VFX effects like smoke, dust, body movements, joint moments, waterfall, gravity, etc., is easy through Blender software.
Advantages
Users can complete work in less time by utilizing presets and templates, facilitating the quick and easy creation of models and unwrapping for texturing. Stimulation and keying as per the animation movement for the time frame can be done in less time. The preview option is available for creating engineering new design workflow presentations.
Framework Scope
The blender service team collects and improves the software in terms of the requirements and demands as required and is in high demand in the market for its clients. The Blender software development teams in 1998, 2008, and 2019 continuously improved the software to meet industrial and professional standards in the market.
Why do we Need Blender?
It is the only free solution tool that helps new and experienced professionals learn and understand different concepts in 3D data handling and attributions and the best user-friendly interface.
How will this Technology Help you in Career Growth?
If an individual wants to make his career as a VFX artist, gaming artist, graphic designer, and other job related to 3D design and development making for a visual experience audience, Blender help in learning creating making and deliver the work clean and clearly to clients, and many more, gaming and visual studious uBlenderBder for their project pipeline where there is a huge job opportunity.
Conclusion
Blender is the only solution free of cost to install and learn 3D design, VFX, and gaming-related concepts developing in multiple aspects. Beginners or professionals can learn this to upskill and learn more about their 3D artiste or designing field. Comparing Blender with other similar software in professional standards of modeling, texturing, technical aspects, and others. Learning and enough practice help us get a job on blender software as artists and a few similar positions.
Recommended Articles
This has been a guide to What is Blender? Here we discussed Blender's concept, working, framework, scope, and advantages. You can also go through our other suggested articles to learn more –