Updated May 23, 2023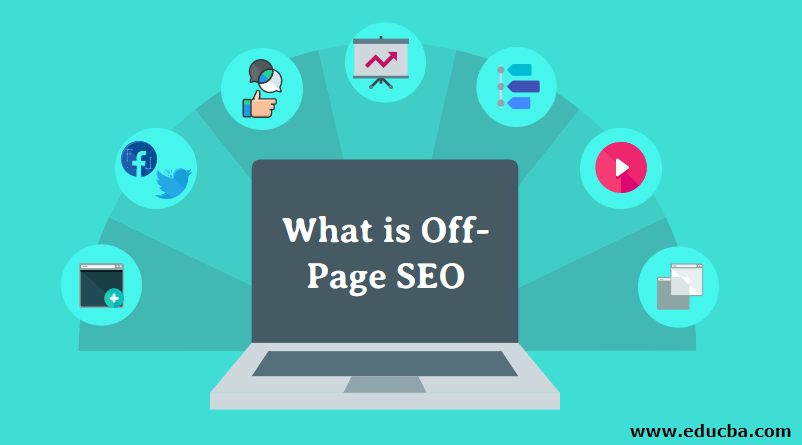 Introduction to Off-Page SEO
Search Engine Optimization is about making your site rank higher on Search Engines. In this process, you have to work on all aspects of the web, On your site to make sure it can be indexed by the search engine as in-depth as possible, and on third-party websites to improve your site's value by being linked by another site in the same niche. The second process is widely known as Off-Page SEO. In other words, it is when you work on other sites to raise your ranking in Search Engine Result Pages. It may seem that it is all about generating a backlink to your site, but it is more than that.
Importance of Off-Page SEO
When it comes to SEO, there is so much you can achieve by optimizing your site. Sure, content is significant, so it is a site's accessibility to search engines. But, if other sites do not link your site, Google won't consider it trustworthy. So it helps make a good reputation for your site.
Most search engines value and rank sites linked by high authority websites like Google or any other search engine that would consider them essential and trustworthy. The type of sites that link to your site is just as important as it will help Google understand your website's subject to include it in relevant results.
Why do I have to Use Off-Page SEO?
Simply put, to get Search Engine Traffic. It is way too important these days to be ignored. Working too much on On-Page SEO may result in over-optimizing the site and having a negative impact. It would help if you used it to increase the website's authority, and of course, it helps increase brand recognition when people on other websites see your site's mention.
Off-Page SEO Techniques
Now that we have an understanding of what it is and how it works let us take a look at some of the techniques people use Off-Site:
1. Blog Marketing
Blog Marketing is all about finding other blogs covering the same topics as your site and leaving thoughtful comments in the comments section. Before you begin, I suggest you find blogs with a do-follow link in the comments.
2. Submitting Articles
Tons of good websites try to index high-quality articles around many niches. You can submit articles about your website or something more useful for readers with links to your site.
3. Guest Blogging
You can approach bloggers that write about the same topic as yours and send them a guest post that they can post on their blog. At the bottom of the post, the host blogger will add a paragraph to introduce you to the audience and link to your Social Media Accounts and website. You can link to some of your relevant posts in the middle of the post. Guest Blogging is considered one of the most effective techniques for doing off-page SEO.
Promoting your Products and Site on Social Media
While Google does not explicitly say how many Social Signals affect Search Engine ranking, it is widespread for higher-ranking posts to share highly on Facebook and Twitter. Promoting your site on Social Media is an excellent step as aside from helping in SEO; it will also bring relevant traffic to the site.
1. Directory Submissions
Directories are websites that try to categorize and link sites on different topics. All directories include Tech, News, Cooking, and art sections. You can submit your website on these directories under one of the categories available. The directory submission can be either free or paid. Sites that manually review the site before adding them to their directory are typically better. Besides mentioning your site in the directory, you will also get a backlink to the site, and there is always the possibility of traffic coming to your site from these directories.
2. Forum Marketing
You can easily find forums on the internet that are about the same topic as your website. You can join these forums and communicate with people having discussions. You can leave answers to the question with a link to an article on your site that do link-building. You should ensure that any comment you make is relevant and not spam, as blatantly posting links will get you banned from the forum.
3. Using Social Bookmarking
Submitting and bookmarking your blog or site on sites such as Digg, StumbleUpon, Propeller or Delicious, etc., is called the Social bookmarking Technique of doing Off-page SEO. This can do both: create links to your site and bring a good amount of traffic if the article you bookmark is exciting and engaging.
4. Business Listing
If your site is for a business with a physical address, you should add your website to as many business listings sites as possible. Listing your site on these listings will help people find you when looking for similar businesses besides healthy link building. Google Maps, Bing Maps, etc., are some crucial places where you should list the company or business.
QnA Forums such as Quora
Aside from niche forums, there are many sites where people ask questions and others answer them. You can go to these sites and answer questions related to your business or related to your products, don't forget to link to your relevant blog posts stating further information can be found here. This will bring relevant traffic to the site and help in link building.
Conclusion
It is one of the most important factors in a successful digital marketing strategy. Now that you know what it is, why it is important, and how you can do it, we are sure your way to success in SEO will be smooth.
Recommended Articles
This has been a guide to What off-page SEO is. Here we discuss the overview of Off-page SEO, its importance, its technique, how to use it and promote your site on the Social Media platform to drive more traffic. You can also go through our given articles to learn more –