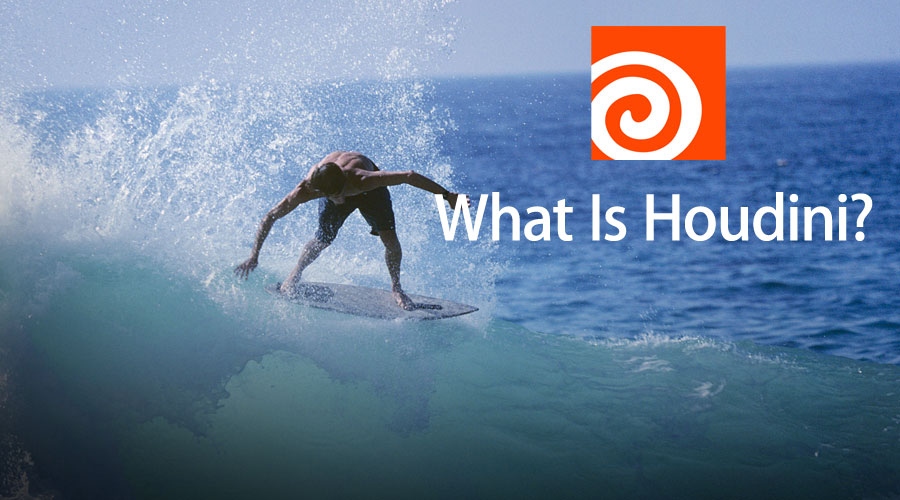 Introduction to Houdini
A 3D animation and special effects software program created by Side Effects Software Inc is known as Houdini. This company is located and operated in Toronto. This application is used by the artist working in 3D animation and VFX for web, Film, and video games. It is one powerful program that blends different worlds into a single platform.
Understanding Houdini
Side FX started in 1987 with a vision to bring 3D graphics to a larger audience. This came much later. Before this, PRISMS came, which was a 3D graphics application based on procedural generation. PRISMS became the root of Houdini, and it finally got released in 1996. It works best for complex simulations where a large amount of data is used.
This uses a node-based interflow that helps users explore the error as they modify and refine their work. On the other hand, Maya is popular 3D software, but it is very difficult for Maya to return to a previous version of the work. While this allows multiple redoes that helps in making efficient changes and developing animations easily.
Artist uses Houdini primarily for a dynamic environment and particle effects. But it is loaded with tools that allow the users to model, animate, and render files as per the requirement of the user. It also provides standard geometric modeling tools and animation by using Keyframes.
It has an open and clear Interface and provides coding through various APIs. Python is the most used language of the program.
How does Houdini make working so easy?
It is popular for the use of advanced dynamic simulation tools. These tools provide a platform to create high-quality visual effects and filters. A node-based environment helps the user to function in multiple projects as one machine. The history and nodes in the software are the default part of the interface and provide easy and adaptable production.
Top Companies
Houdini is frequently used and demanded VFX and is used in the FX department. Some of the Top companies that use are –
Sony Pictures
Imageworks
The Mill
Method Studios
ILM
Frame Store
Double Negative
What can you do with Houdini?
This is one of its kind software designed so that small studios and individual artists can both use it. The application has unique procedural behavior, and this feature differentiates Houdini from other 3D animation software.
It allows the creation of Assets. This creation is processed by connecting a series of nodes and helps the users to create detailed particles in comparatively less time than other 3D software. Moreover, It provides a procedural vision to rigging characters. With this feature characters, can be blended into a unique asset node.
It provides an adaptable and flexible workflow with its node-based lighting system. This system helps in the development of shaders and CG effects, and many more. It is a versatile program, and it allows internal scripting as well. This helps in the creation of tools and plugins within the software.
Working with Houdini
The procedural behavior of Houdini provides a non-linear evolvement that enables a powerful and flexible workflow. This procedural nature of the software helps in speeding up the production and increases the 3D workflow.
Animation – The animation in Houdini supports keyframe animation and raw channel manipulations.
Modeling – Modeling in Houdini is based on all standard geometries. These are NURBS, Metaballs, Polygons, and Bezier Curves.
Lighting– It is based on a node-based shader.
Dynamics – The dynamics in Houdini consist of Fluid Dynamics, Cloth Simulation, Crowd Simulation, Wire Dynamics, and Rigid Body Dynamics.
Rendering – It uses its powerful renderer called Mantra. Other Renderers used are Octane, V-ray, Redshift & Renderman
Compositing – It is based on layered images
Plugin Development – Create and build libraries as per the need of the user.
Scripting – A variety of APIs are used in Houdini. Python is the most used language.
Advantages
Some of the major pros are as follow-
It is used in the VFX Industry.
It doesn't require any plugins.
It has a great inbuilt renderer called Mantra.
A free version of the application is available.
Required Skills
It is a 3D animation program. It is quite different from other 3D programs such as Max, Maya, and Blender. Prior to learning Houdini, users can go for learning skills like programming and coding. Also, basic knowledge of keyframe animation methods will be an advantage to the users.
Why should we use Houdini?
It has a powerhouse of tools and VFX. It is a complete package for artists working on games, television, and movies. It has a customizable and flexible toolset. Since it is based on Procedural workflow, the users get an advantage and produce quicker and faster works in comparison to other 3D programs. Movies like Zootopia and Frozen have used Houdini for their visual effects.
Some very famous film studios depend on Houdini to create special effects that blend into complicated scenes with great ease. Users use this software regularly to enhance their projects. It creates amazing simulated workflows and helps achieve the target without wasting time and money.
Scope
The scope of Houdini is bright. It has been demanded largely over other 3D programs such as Max, Maya, Autodesk, blender. It has an amazing set of features that works in favor of the program. The toolsets and workflows of the application distinguish it from other programs. Mostly demanded VFX and its node-based workflow, it is going to be the most preferred software in the coming years.
Who is the right audience for learning Houdini technologies?
It provides a free of cost version to students and freshers. These users can create personal projects. It is also a very common program used by various groups of teams, and it helps them to change their projects in the development process only. A basic understanding of mathematics and programming is also a way to learn Houdini faster. So, technical artists are easily benefited.
How will this technology help you in career growth?
It has so much in store for its users. The users learn many skills and techniques by using the programs. It has many features that are not available in other 3D programs and are new to the users. It teaches programming, VFX, animation, and many more skills to its users. Users can use these skills for strengthening their careers and future prospectus.
Conclusion
This is special software with a special environment and workflows. Being an exclusive program, Houdini is demanded its VFX and simulations. There are no plugins required in the software, and this is the most important benefit of Houdini. Without learning the plugins, the users can focus on the program itself. Learning the interface of Houdini will make working more systematic.
Recommended Articles
This has been a guide to What is Houdini. Here we discussed the working, skills, scope, career growth, and advantages of Houdini. You can also go through our other suggested articles to learn more –