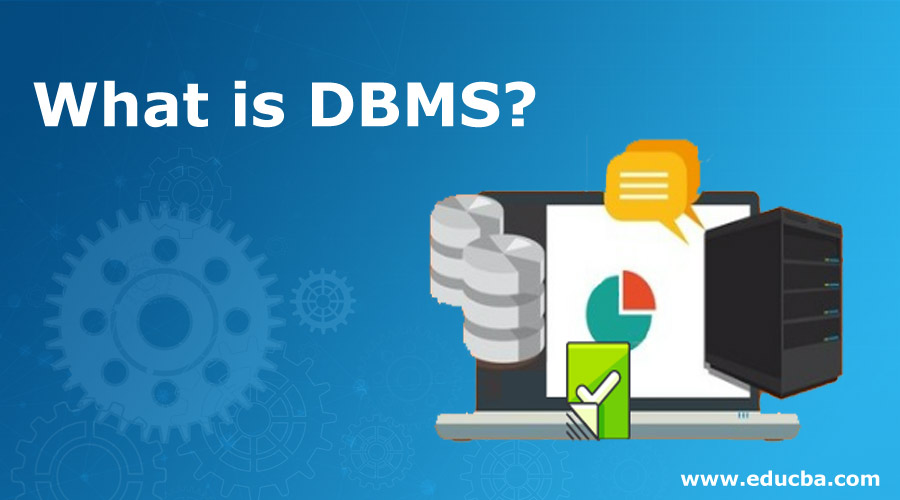 What is DBMS?
To define DBMS simply, "Database Management System is software which allows the users to CREATE, UPDATE, DELETE and RETRIEVE the data or the records stored". It not only allows users to manipulate data but to create databases as per their requirements. All users may or may not know how to play with the data directly from and/or into the database. Still, DBMS software provides the users with an interface that helps them to access and modify the data more easily and efficiently. DBMS also provides some special features like Data Security and Data Protection, which a regular data storage facility or an old data storage system cannot provide. Today there are many Database Management Systems available in the market.
The term DBMS or Database Management System refers to a Software package that helps in communicating with the database by supporting in operations like creating, updating, deleting, fetching, viewing, manipulating & administering the Database system and its contents, which usually comes with preset tools, functions, operations that can be used for defining the data, retrieving the data, managing the access permissions for the database, manipulation of the data & the tables in the database, maintenance of the contents of the database, by making use of common query languages such as SQL, T-SQL, etc.
There are four main types of Database organizations:
Relational Database
Flat Database
Object-Oriented
Hierarchical Database
In the early days, data used to be stored in a traditional database or file structure format, but the databases were heavy and slow. Slow data transmission and data usage were major hindrances in development. To solve this problem, a need for an efficient solution was to solve this problem carved, 'Database Management .'stem.' DBMS is software that manages databases.
List of Database Management Systems
MYSQL
Oracle
MS-Access
SQLite
Maria DB
PostgreSQL
So, one can wonder why to use DBMS, while so many options are available and will it be suitable for their specific uses.
Characteristics of Database Management Systems
Below are some useful characteristics of DBMS, which are as follows:

1. Access
DBMS provides multiple users access to the same data across the network. So, even though the data is stored at a single location, multiple people across the globe can access the same shared resource and utilize it and manipulate the data.
2. Data Sharing
Earlier, data transfer and data sharing was a herculean task, but with DBMS, data sharing is made easier. The software's integrated with data sharing access features. So it can be shared securely and securely over a network.
3. Data Security
Data transmission over a network creates data security, but with DBMS data sharing and security, data sharing is done in an encrypted format. Data encryption allows users to send and receive the data more efficiently and without any risk of data theft.

4. Data Search
A common database can help in searching and then, in a way utilizing it more efficiently. Data searches often take up a lot of time, but integrated and single location situated data, optimizes the search.
5. Restricted Access
Though data is accessed and shared very easily, not all the data can be accessed by everyone. Roles are defined in DBMS. Restricted access provides more level of security to the data, as people with certain access levels are cleared to access data. Else only data can be viewed but not modified.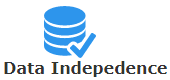 6. Data Independence
Data changes do not hamper any system or don't modify the application.

7. Usage
DBMS definition can be defined according to the usage of the application, so less memory and less time are needed for the application to start and for use. Hence, all types of businesses can use DBMS.
8. Cost
The cost of DBMS applications is more as compared with other applications/software, but in the long run, it is more cost-friendly, as the maintenance costs are low or negligible. As there are so many characteristics of DBMS, there are many advantages associated with it which is why one should use it, viz :
Secure data
Access Restrictions
Simple access to the data
Data independence
Data duplicity
Reduced long term costs
Reduced development and maintenance time
Data integration with cloud servers
Data backup
Multi-user usability
As the saying goes, every coin has two coins; disadvantages are also linked. Costs are generally very high, and low-budget companies might not be able to afford them.
All of these important characteristics are useful for all the users, but these users are classified as per the DBMS usage, they are:
End users
Programmers
Database Administrators
End Users are the people like us who have little knowledge of the system's workings. They are the users of the system who are unaware of what goes around at the back end of the software/system. Access restrictions apply to these people, only sharing and data manipulation accesses are generally given to the end-users. Programmers are the people who play with the coding behind all that the system does or is supposed to do. Database administrators have the data and the database. They are the ones who provide everyone with access and can block anyone out.
What is DBMS Scope?
People looking to get into the IT industry or want to specialize in a database should know DBMS; there's a bleak chance of survival. This ever-increasing data will increase the need for DBAs and knowledgeable database people. DBMS surely is the thing that is going to rule the world, as data is the key to all things. Yes, there will be changes in how and where the data is to be stored, but DBMS will remain the same. Not only in the IT industry but a variety of people are using DBMS. Sectors like; Banking, Manufacturing, and Online Bookings (E-Ticketing) are using it. We all have been using the current trending applications, Whatsapp, Instagram, and Snapchat daily, but do we know what goes behind all the interfaces, it's DBMS!
To state clearly here, DBMS is here to stay, and with ever-evolving technologies, one needs to keep himself abreast with the help of it. There's No Other Way!
Recommended Articles
This is a guide to What is DBMS. Here we have discussed the Definition, working, skills, scope, and advantages of DBMS. You can also go through our other suggested articles to learn more –