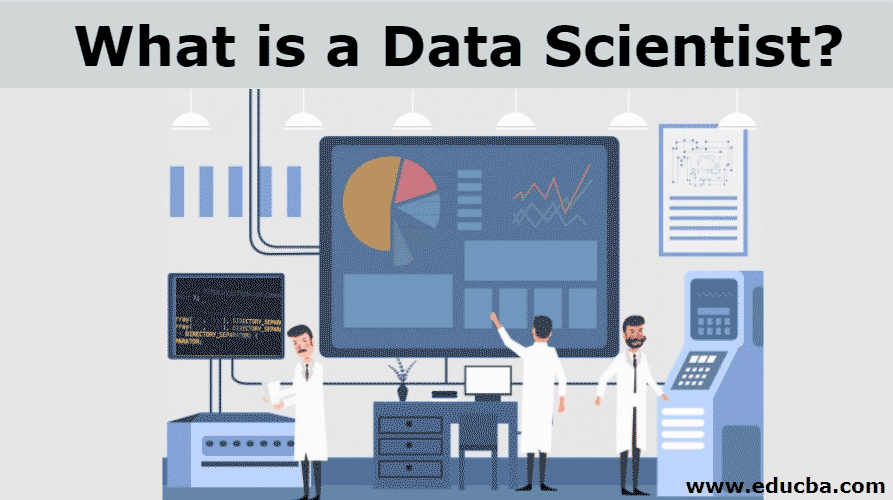 What is a Data Scientist?
The person who structures the data to play with it and analyze it in all forms is called Data Scientist. In other words, we could say Data Scientist lives within data. They love to collect the data, enquire about data, recreate data in various forms, draw conclusions from the previous data and predict future using present data. They should have the patience to work with data. With the growth of technology and social media use, data piles up day by day and the analysis of data is important to predict future trends.
Pre-requisites to become a Data Scientist
The following are the prominent steps to become a data scientist:
They should be good with databases. The creation and querying of databases are important for them to understand the way they work in the programming and analytics environment and SQL is also an important language.
They should be fluent in any programming languages preferably Python and R. Python has many libraries that help in the easy calculation of statistical data and arrays.
Many might have hated math especially statistics and linear algebra during school days. But they are helping in a way that no one could ever imagine.
Machine Learning algorithms help to create models that predict the future of the data, how they work as well. Machine learning also creates models from past data which helps in a clear understanding of the data.
Business analytics is important to know, as it is a great deal in knowing the data and the business involved with it.
They should be creative in his/her approach to the problem as there are many ways to interpret data. This approach helps in finding different methods to solve the data and avoid unwanted types.
Understanding Big data and the way they are perceived in the market should be an area of interest.
Engaging with their community or members of the community will help them to know the problems from different perspectives.
How to Become a Data Scientist?
Data scientists must be a degree holder in engineering or statistics or any relevant field and They should be good at programming and SQL skills.
Knowledge of probability and statistics for other graduates is good in understanding the way data work.
Good communication skills help to communicate with the team and with the client. This helps in knowing the priority and suggestions of others.
Good Data scientists must be curious about the data and should be interested to explore the ways the data can be changed according to the needs.
They should be a good storyteller. Data can create stories either of past or present or future.
If the person has no idea of Data Science, it is good to do some certifications related to data science and machine learning.
Doing projects related to data science or machine learning helps to understand the challenges to be faced by data scientists.
Join in a community related to Data Science which helps in sharing the details related to data and various challenges in the field.
Responsibilities of a Data Scientist
A data scientist is someone who is better at statistics. Let's look at a few responsibilities:
Data should be collected from different sources and these sources must be trustworthy. The data collection process can be automated to make the process easy.
Data cleaning is an important process in any data analysis work as it takes most of the time of data scientists. Missing data should be duly filled and avoidable fields should be neglected.
Data analysis should be done properly to know various trends and patterns in the data.
Models should be built using machine learning to know the data very well and to analyze it properly.
Training and test datasets should be identified correctly and separated to know the impact of data.
Different models should be combined and studied well to know the pattern of data.
Data should be organized properly and understood by everyone in the team so that it helps in making great business decisions.
They should be a good listener to the team and observers of various findings related to data.
Data should be interpreted well by data scientists as wrong interpretations can lead to disastrous results in the company.
Collected data, either structured or unstructured should be converted into meaningful format by data scientists so that even an employee who works in a different department should understand the data.
Being a good mathematician helps data scientists to segregate data easily and to find trends from the data and to identify the correlations.
They should be updated with all the latest trends related to data in the industry for his good.
Domain knowledge in which he works is important as the knowledge helps in understanding the data well. This is to avoid unwanted data and take only needed data into consideration.
Data scientists should be able to collaborate with other departments to collect data from their fields and to know their work well.
Insights provided by data scientists after data analysis should be relevant to the domain and the change should reflect in the profit of the company.
Analysis of past data helps to understand the behavior of data and prediction of the future helps to plan the future accordingly and should be skilled in doing both of these.
Salary / Remuneration
Data Scientist job is one of the highest paying jobs of the century. The average salary is $100,000. Starting salary for those who have done an advanced degree in data science is $5000-$90000. Experience, education, and industry determine the salary of the person in the data science field. Higher the experience and education, the higher the salary is.  The average salary in India is 10, 00, 000 rupees. It depends on the location. Job for Data Science is not going to end any sooner. A data science job is one of the sexiest jobs of the century. Data scientist has to be knowledgeable in different fields so that he can excel in the field.
Recommended Article
This is a guide to What is a Data Scientist?. Here we discuss how to become a Data Scientist along with prerequisites and responsibilities of a data scientist. You can also go through our other related articles to learn more –