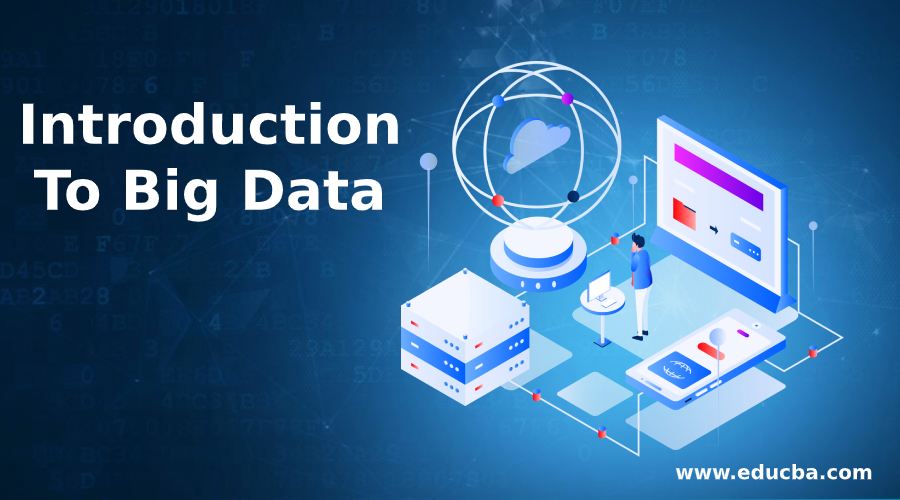 What is Big Data?
The following article provides an outline for Introduction To Big Data. Traditional data processing cannot process data that is huge and complex. Thus we use big data to analyze, extract information, and understand the data better. We consider volume, velocity, variety, veracity, and value for big data. An example of big data is the data of people generated through social media. Big data helps to analyze the patterns in the data so that the behavior of people and businesses can be understood easily. This helps in efficient processing and hence customer satisfaction. The data involved in big data can be structured or unstructured, natural or processed, or related to time.
Main Components of Big Data
Given below are the main components of big data: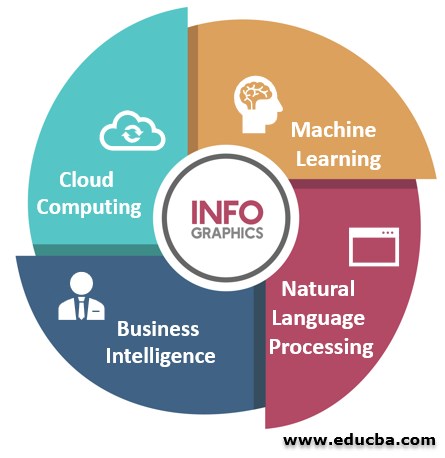 1. Machine Learning
It is the science of making computers learn stuff by themselves. In machine learning, a computer is expected to use algorithms and statistical models to perform specific tasks without any explicit instructions. Machine learning applications provide results based on past experience. For example, these days, there are some mobile applications that will give you a summary of your finances, bills, will remind you of your bill payments, and also may give you suggestions to go for some saving plans. These functions are done by reading your emails and text messages.
2. Natural Language Processing (NLP)
It is the ability of a computer to understand human language as spoken. The most obvious examples that people can relate to these days are google home and Amazon Alexa. Both use NLP and other technologies to give us a virtual assistant experience. NLP is all around us without us even realizing it. When writing a mail, while making any mistakes, it automatically corrects itself, and these days it gives auto-suggests for completing the mails and automatically intimidates us when we try to send an email without the attachment that we referenced in the text of the email, this is part of Natural Language Processing Applications which are running at the backend.
3. Business Intelligence
Business Intelligence (BI) is a method or process that is technology-driven to gain insights by analyzing data and presenting it in a way that the end-users (usually high-level executives) like managers and corporate leaders can gain some actionable insights from it and make informed business decisions on it.
4. Cloud Computing
If we go by the name, it should be computing done on clouds; well, it is true, just here we are not talking about real clouds, cloud here is a reference for the Internet. So we can define cloud computing as the delivery of computing services—servers, storage, databases, networking, software, analytics, intelligence, and moreover the Internet ("the cloud") to offer faster innovation, flexible resources, and economies of scale.
Characteristics of Big Data
Given below are the characteristics of Big Data: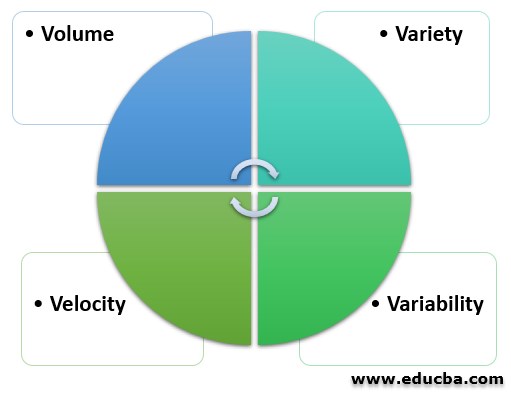 Volume: In order to determine value out of data, the size needs to be considered, which plays a crucial part. Also, in order to identify if a particular type of data falls under the introduction to Big Data category or not, it depends on volume.
Variety: Variety means different types of data according to their nature (structured and unstructured). Earlier, the only sources of data considered by most of the applications were in form of rows and columns, which usually came in spreadsheets and databases. But nowadays, data comes in every form we can imagine, like emails, photos, videos, audio, and many more.
Velocity: Velocity, as the name suggests, is the speed of the generation of data. From a source, how rapidly data can be generated and how fast it can be processed determines the potential of the data.
Variability: Data can be variable, which means it can be inconsistent, not in the flow, that interferes or becomes a blockage in handling and managing data in an effective way.
Applications of Big Data
Big Data analytics is being used in the following ways: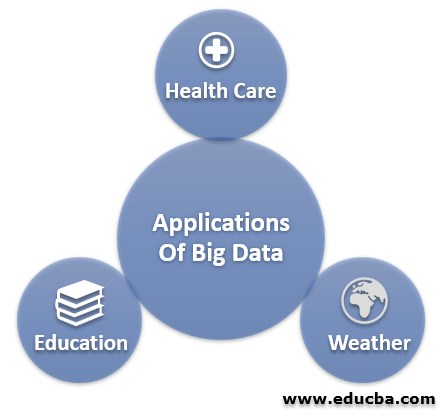 Health Care: We have these days' wearable devices and sensors that provide real-time updates to the health statement of a Patient.
Education: A student's progress can be tracked and improved by proper analysis through big data analytics.
Weather: Weather sensors and satellites, which have been deployed around the globe, collect data in huge amounts and use that data to monitor the weather and environmental conditions and also predict or forecast the weather conditions for the upcoming few days.
Advantages and Disadvantages of Big Data
Given below are the advantages and disadvantages as follows:
| | |
| --- | --- |
| Advantages | Disadvantages |
| Better decision-making | Data quality: The quality of data needs to be good and arranged to proceed with big data analytics. |
| Increased productivity | Hardware needs: Storage space that needs to be there for housing the data, networking bandwidth to transfer it to and from analytics systems are all expensive to purchase and maintain the Big Data environment. |
| Reduce costs | Cybersecurity risks: Storing sensitive and large amounts of data can make companies a more attractive target for cyberattackers, which can use the data for ransom or other wrongful purposes. |
| Improved customer service | Hiccups in integrating with legacy systems: Many old enterprises that have been in business for a long time have stored data in different applications and systems throughout different architecture and environments. This creates problems in integrating outdated data sources and moving data, which further adds to the time and expense of working with big data. |
Recommended Articles
This has been a guide to Introduction To Big Data. Here we have discussed what is Big Data with the main components, characteristics, advantages, and disadvantages for the same. You may also look at the following articles to learn more –