Updated May 5, 2023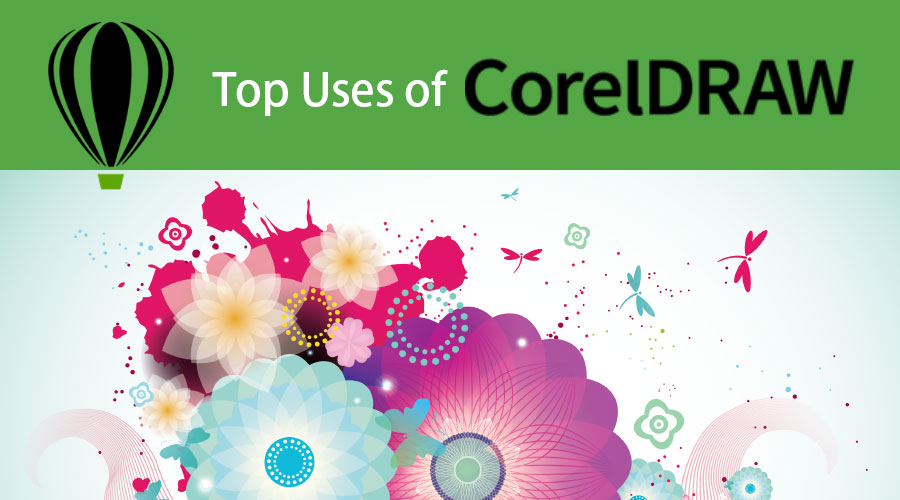 Introduction to Uses of CorelDraw
Coreldraw is vector-based designing software used to create logos, flexes, brochures, invitation cards, and any kind of vector design based on the lining. This very old software was released 29 years ago on 16th January 1989. Corel Corporation developed it, also known as Corel's Graphic Suite. This works with vector-based images, which edit two-dimensional images such as logos and posters.
The latest version of CorelDraw was launched on 10th April 2018, with some new features like applying an envelope to bitmaps and adjusting the photo perspective interactively. CorelDraw was developed for Microsoft Windows XP, Vista, Windows 7, Windows 8, and Windows 10. They also launched Versions for Mac OS and Mac OS X, but they stopped making further Versions due to poor sales. Corel Corporation also developed Versions for Windows 3.1X, CTOS, and OS2 until Version 5.
Here we will discuss some of the Uses of Corel Draw, how to use it, and how to learn it. We are going to discuss the particular version.
Top Use of Corel Draw
It is used for designing different artwork like posters, logos, cards any vector-related graphics. We discuss its uses below:
1. How to make a poster in Coreldraw?
Designing a poster in Corel is a bit different technique than any other thing because there are fewer rules to be followed. It offers freedom to the user that other design doesn't. Well, If there's no tutorial to learn, then we can find several possible ways to learn, and we would be able to show our creativity.
Here we will learn how to create a background in the image below; it shows how to add images, text, and a logo.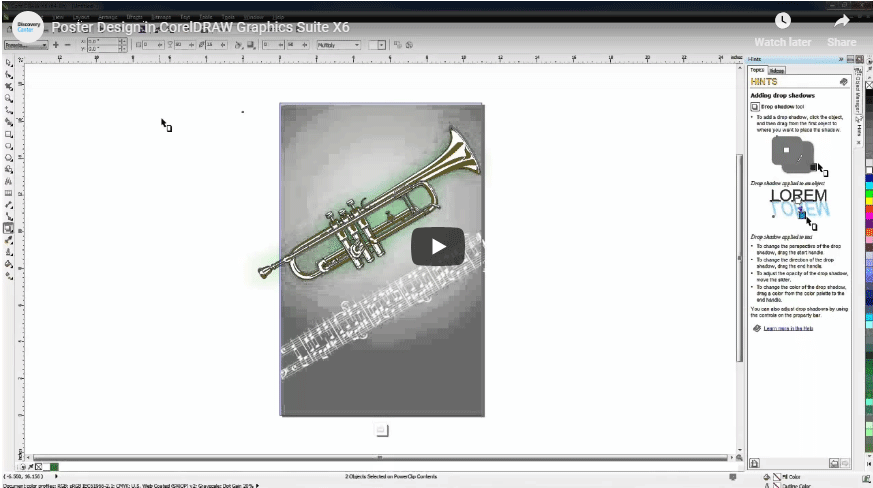 2. Create a basic shape for regular need
This shows that whatever the basic shapes we need in our daily life, like big emojis, sketches of cartoons for making stickers, animal stickers, automobile stickers, etc. Basic shapes are much easier to draw in CorelDraw; we just have to drag and drop some shapes like circles, rectangles, ellipses, lines, ovules, etc. So we can say that with the uses of Corel Draw, it is easy to draw basic shapes. Either we can import images for our needs.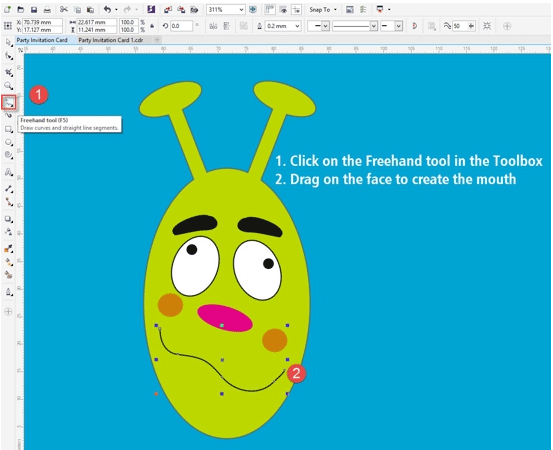 One more example to show how we make basic shapes.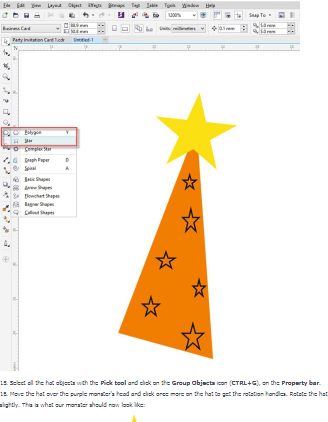 3. We can use it to make a small invitation card.
We can use Coreldraw to make small basic invitation cards at home and if we know how to make basic shapes. It is very useful for us as we don't have to go to any shop for it.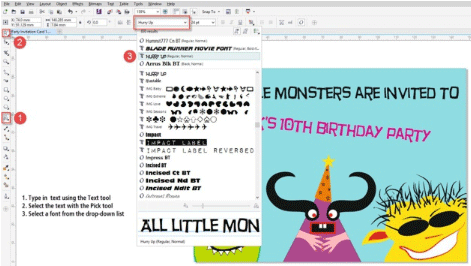 4. Converting Bitmap to Objects
Converting from BITMAP to object is a bit complicated work. Still, Corel provides an easier way of doing it as Corel has a good collection of tools through which converting makes it easier.
We just have to the right click on Bitmap and select what we want to do:
The quick race command will convert from Bitmap to Vector object.
Centerline trace is a command that tries to extract the centreline of your Bitmap and removes the rest.
Outline trace is a command that tries to extract the outline of a Bitmap.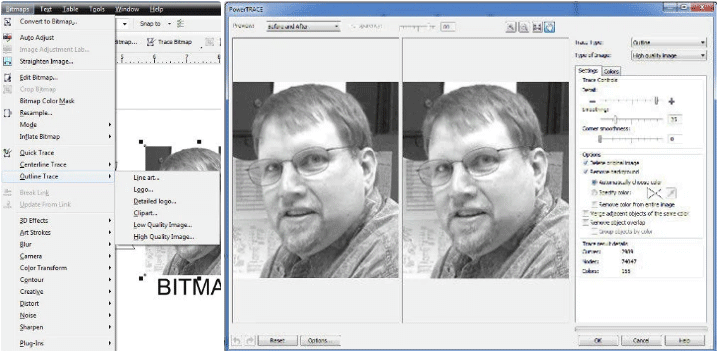 5. Using CorelDraw with Other Programs
CorelDraw is designed to work with other software as well. The other software that the Coral Corporation designs is "Coral Photo Paint", which can be incorporated with Coral Draw. As the Graphics designed can be edited and recreated with Coral Paint. When we save the graphic, it can be saved in other formats compatible with the other software. It can be saved in PNG, CDR, Jpeg, etc. These images saved can be opened in Adobe Illustrator as well. All the saved formats bond with other designers to make alterations in the design on the device in an easier way.
Tips and Tricks on How to Use Corel Draw:
Below are the different tips and tricks to use:
Create and save the document: When you first open it, the best thing you should do is u save it on time. To save the document, click File > Save as the file's name first. Once you save it, press Ctrl + s to save continuously after every interval.
Playing with Blends: The Blend tool transforms one object into another through the progression of shapes and colors. This tool is one of the oldest tools and is very useful as well.
Using the document Colour Palette: This shows how to use the color palette in a document. In both of the software's CorelDraw and Corel Photo-Paint, a customized color palette is created on the base for each other.
Using Gaussian Blur Lens: This is the special effect used in this software. It allows you to make the images blur without affecting the quality of the images.
Use of Pixel View for Web Graphic tool: This tool allows you to edit the graphics, as you can draw in actual pixel units giving much more accurate presentations. Due to this, the design appears enhanced on the web.
Using the Polygon tool: As we have discussed before, we can incorporate many shapes to make our design easier. Here in this, we have three tools: The polygon, Pick, and Shape tools.
Conclusion
If we reach out to our local market to print the banner for any occasion or party, we know they make it with the uses. Even if we want to print marriage cards or invitation cards, we find that people use this software to design this. It is the best software for vector-based objects, and also it is widely used all over the world for the same project.
Recommended Articles
This has been a guide on the Uses of Corel Draw. Here we have discussed the uses of Corel Draw, such as making a poster, invitation card, etc., and some tips and tricks. You may also look at the following article to learn more –