Updated April 25, 2023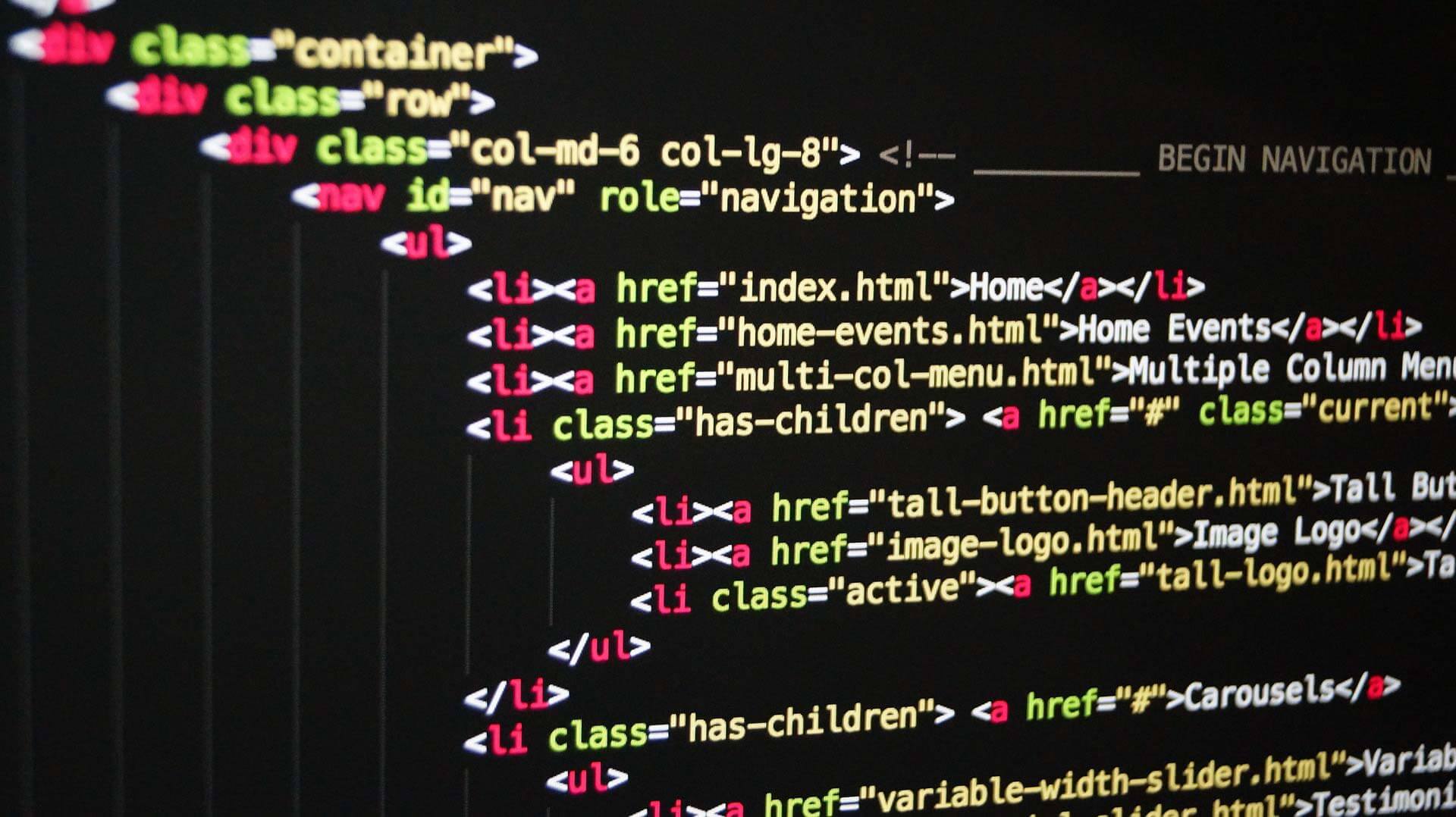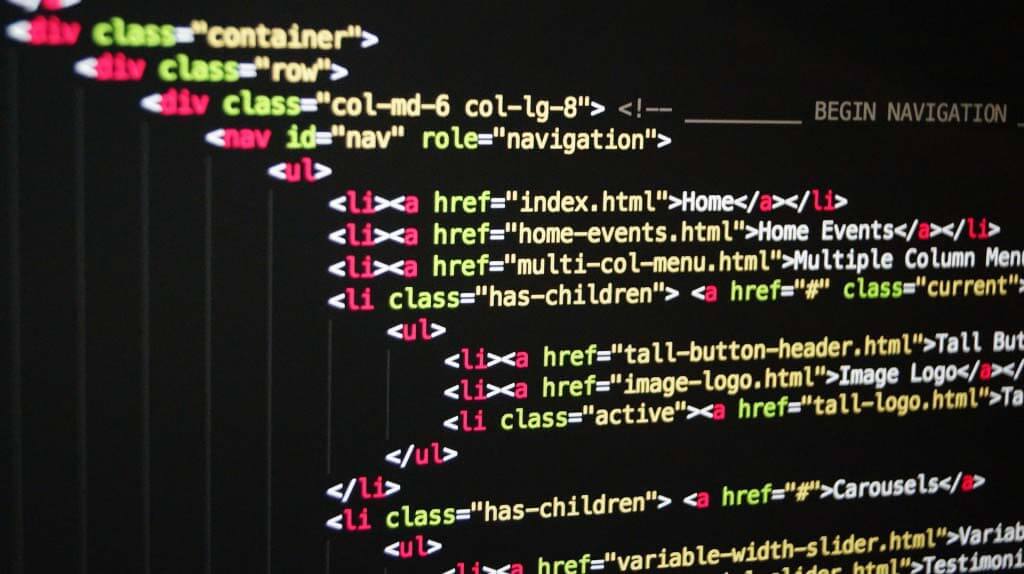 Introduction to Web Designing Software for Beginners
In this day and age, building a website is pretty easy. You can choose a service like a web designing WordPress, Weebly, or others, sign up, select your template, and get your website up and running within a day. And that's without sitting for hours on end working on the code.
Image source: pixabay.com
Here is a look at the best that you can get, in no particular order:
Web Design Software for Beginners
Following are some of the web design software for beginners.
1. WebEasy Professional
According to its creator, this best web design software for beginners suite by Avanquest Software USA is a complete web design studio. While it does not offer all the features and capabilities needed to justify this tag, it is pretty comprehensive. You get a lot of tools in one bag for a very reasonable price. WebEasy Professional is also, as the name suggests, easy. Of course, a learning curve is involved, but it is not as difficult to grasp as most other professional web design software for beginners today.
Moreover, you can develop or brush up on your coding skills, particularly Javascript and HTML. All this can help when you want to get out of the scope of such web design software for beginners and code your website. You have to select from various templates, but there are many to choose from, and you get more customization options. You will probably use a lot of the suite's drag-and-drop functionality.
WebEasy also allows you to create and host podcasts, videos, and more. This means more lines of communication between you and the public. WebEasy also handles social media marketing by directly integrating major social media websites into your website. The covered websites include Facebook, Picasa, Flickr, Twitter, and Google Maps.
2. Serif WebPlus X8
This web design software beginners tool from Serif is also popular among newbies. Like WebEasy, the WebPlus X8 is easy to use but allows you to add or polish your web designing skills. You can start from scratch and code your website independently or select a template and get it started. It is easy to use even without the knowledge of HTML. All you need to do is drag and drop the elements to the places where you want them.
A photo lab tool is also available to edit the images, so you don't have to worry about photo editing using another service provider or web design software for beginners. The tool has a neat feature that shows you a preview of the edited image alongside the original for real-time comparison.
Setting up the layout and adding navigational elements is also pretty simple since you can drag and drop images, text, and flash elements directly onto the page. You can choose from various basic preset graphics and shapes or make your own with the Button Studio option. WebPlus X8 also has several e-commerce and search engine optimization tools and six months of free web hosting.
3. Serif WebPlus X8
Developed by MAGIX and available for a tad lower than WebEasy, this web design software for beginners focuses more on the extras in the website design process. It has a great photo editing tool and customizable graphics, but it is not as simple as other web design software beginners programs to use. In fact, this web design software suite is more suited to intermediate and advanced-level website designers.
There are a lot of great features in the store here, but beginners could find it a bit challenging to see all of them. Unlike other web design tools in this list, this also lacks a clear setup wizard. Still, Xara is not as bad as it seems. You have drag-and-drop functionality for quickly and easily adding elements from the main design interface. The templates to choose from are pretty good; you can browse them using color-based searches too.
The images and graphics are entirely customizable. You can make your vector graphics or add and edit your photos using the web design software's photo editing tool. You even have a range of widgets that you can add to the website, with the Premium version allowing customizable animated images and text.
4. WebSite X5 Evolution 11
Website X5 Evolution by Incomedia is a web design software solution that lets you make an essential website without any coding knowledge. The entire package is downloadable, and the setup is simple. You do have the option to drag and drop raw code onto the design template. The template works like a grid, letting you slot the objects in place and move toward an editing screen to preview what the page would look like. You can place blank spaces for adding images, videos, texts, buttons, and other non-text elements.
You can choose from several templates that can be customized, but the templates are not as good as what you can find in other rival web design tools, and the structure is also quite limited. Search engine optimization options are also limited, with just a sitemap building option available and best-practice code for optimizing search engine visibility.
The same goes for e-commerce optimization as well. If you want to open an online store, you may lack many options with this particular tool. You have the functionality, but it will most likely appeal to small web developer businesses and those planning to generate revenue from online reservations or bookings.
5. NetObjects Fusion 2015
Fusion 2015 from NetObjects has plenty of appeal for beginners and advanced users. From mapping the website to page editing, beginners can make a website in their own style without breaking a sweat. Like most other web design software beginners tools on this, Fusion 2015 works almost the same way. You install the program, choose a template, and customize it to get it right. Coding is unnecessary for this skill, but those who know code can still edit the code. However, the editing process can be limited and rather tricky compared to other options.
The preset templates available in this web design software for beginners should be enough to meet many tastes, but they are not the best on this list. Of course, you do have the option to customize the template to make it unique. Fusion also has an application called CloudBurst, which lets you select site templates, photos, and images from a bank, many of which are paid. You also have a range of templates to make responsive websites for mobile devices.
Fusion also does not have any search engine capabilities over its previous version. One big change is the addition of descriptive URLs to make the site more visible to search engines. One feature of note in the Fusion is its NetObjects safety technology, a great backup feature. The website files are backed up automatically in template form to an external or network drive so that you will not lose the work that you have designed.
However, remember that Fusion does not come with hosting, email address, or web address options. You need to find a server and publish the site on your own. Overall, Fusion lacks the user-friendliness seen in other web design software beginners packages but makes for a good option for creating simple sites for small businesses or families.
6. Adobe Dreamweaver CC
Adobe's Dreamweaver has been and remains a powerhouse tool for website design. The CC version offers complete HTML 5 capabilities and mobile device-friendly websites, which is a welcome option given the rise of mobile internet usage. Dreamweaver has positioned itself mainly as a tool for professionals, but it can be challenging for beginners.
Dreamweaver has been developed for the designer, because of which coding and style sheets are key focuses. Unlike the tools discussed above, no simple drag-and-drop functionality is involved here. There are templates available, however, and the jQuery Mobile Templates are particularly useful for creating a mobile device-friendly website from scratch.
The CC version also comes with a Live View mode that approximates your website's appearance on different mobile devices as you build it. Although not 100 percent accurate, this mode helps help you visualize the changes.
Overall, Dreamweaver is not web design software for beginners if you know nothing about web design. It is confusing and not valid for beginners who cannot distinguish between lines of code.
However, for those who know, this web design software gives beginners a smooth, satisfying, and comprehensive web design experience.
7. Freeway Express
Designed by Softpress Systems, Freeway Express is a great beginner's tool with its simple and attractive design and interface and is great value for money. It is also only for Mac systems.
Despite the exclusivity to Apple, the Freeway Express is suitable for every level of web design. You can create a completely original site with the layout tools available and then drag and drop the text, images, and other content. You can then edit the range, click the publish option to add the code, and get it ready for publishing automatically.
You can choose from several templates within the web design software beginners package to adjust and edit or start from scratch. If you go for the latter option, having a rough idea of the website's layout will be better. Freeway Express is not loading with features like other web design software beginners tools in this list. It is simple and intuitive, allowing the creation of automated slideshows and picture galleries. You can also upload Google Maps, add Facebook and Twitter buttons, or integrate Amazon Affiliates or Google Ads. Search engine optimization capabilities are available with this website, but no e-commerce features exist.
8. RapidWeaver 6
RapidWeaver is an intuitive and sleek web design software solution that lets you update your website quickly. But it does come with some caveats. For one, it lacks the features of many other web design software for beginners in this list. Secondly, it can cost a little higher than the comfortable amount. The disadvantages aside, there is no doubt that Rapidweaver is a well-made web design software beginners tool. It feels sophisticated to see and interface with. It is not just all looks and no functionality either.
The RapidWeaver does perform, letting you quickly create the site structure and choose from various page types such as contact forms, photo galleries, and blogs. Rapidweaver's range of themes can sometimes feel dated, although a few tremendous modern themes support responsive design, which is the need of the hour for today's websites. The themes also come with unique versions for multiple screen sizes and devices. However, the responsive solution has a flip side: you cannot customize the website layout and theme as much as possible with other themes.
9. Coffeecup Visual Site Designer
The name of this particular web design tool betrays its simplicity. It is easy for a beginner to download and install web design software and start building a website without prior experience. However, it seems mainly limited to primary users because it lacks additional features.
The tool is entirely WYSIWYG, and you do not have to play around or edit the codes in any way. Start the process by selecting one from ten themes and then move forward. You can also download more themes for a price online.
With the theme selected, you can move around the elements or add more elements.
Coffeecup has no planning or preview mode, making navigating without a site mapping program more challenging. This is an essential website design tool with basic search engine optimization and zero e-commerce abilities, but it is worth the price.
10. Macaw
Macaw is a web design tool designed for web designers that allows you to create responsive page designs without coding. It feels familiar and intuitive to use and is simple enough to grasp. Within a few hours, you can create your responsive template.
The tool also comes with options for layout adjustments and previews them in real-time to see how the changes would seem.
Conclusion
Be warned, though; what you get in the end is a website that lacks an individual feel. This is not a big problem in most cases. You can even give the website template your twist by changing the settings. But in the end, it is still possible to identify whether your website uses a quick and easy template or has been built from scratch. If this is a case where originality does matter, then you need to get your hands dirty and start building codes. But don't worry; even coding and building your personalized website is easier when you have the right tools.
Recommended Articles
We hope that this EDUCBA information on "Web Designing Software for Beginners" was beneficial to you. You can view EDUCBA's recommended articles for more information.