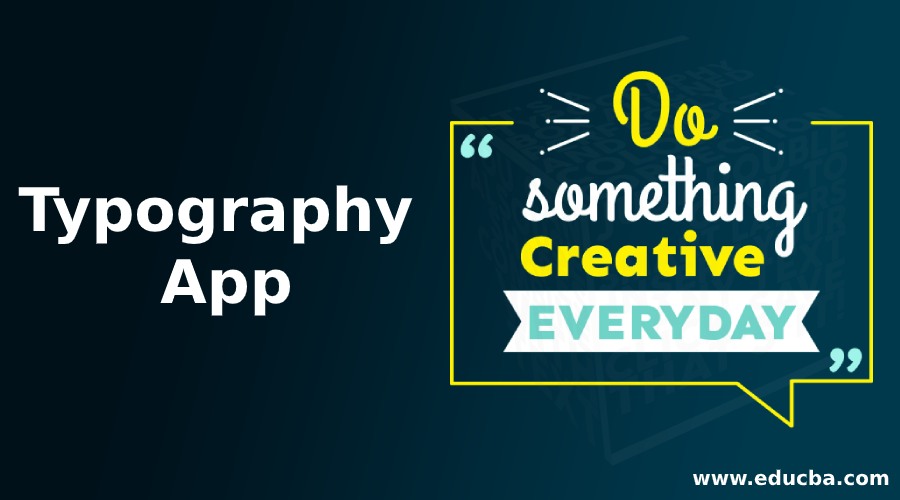 Web Designs with Awesome Typography App
A website is composed of many components, and many of us might differ in our choices of components that make the website look visually appealing. The themes, the colors, the pictures are all contributing factors but what really enhances the feel and sets the tone of a website is the Typography app.
Pictures and themes can speak a lot about our website, but in the end, your website viewers rely on the information written on your website to fully understand its web designs services. Also, it would help if you kept in mind that your website should be in trend, i.e. whatever the current style is, your website should be designed around that style. The trend now is that the design should be as minimum as possible, and hence, Web Typography app design now plays a crucial role.
It is nothing but the way the web designs type is displayed, type meaning, whatever is a written word. The font, size, spacing, color, everything comes under Typography. It is important to note that no matter how exquisite is the theme of your website or how attractive the colors are, it is the typography app that really makes it one of a kind.
But just like the numerous mistakes you can commit while designing a website using images, themes, etc., you must follow certain guidelines for using a typography app in your website to avoid the obvious issues.
Do not try and do too much. Use, at the most, 2-4 font types or faces in your design. Using Font types more than that will make your website messy and cluttered instead of giving it a clean and beautiful appearance.
Maintain a proper hierarchy. This helps your viewers to have an easy way through your website. The text and elements are aligned and arranged to set the mood and directions to be followed while using your website.
There is only one important rule: "CONTENT IS KING!" Make the content your priority, and everything else will fall around it. There are a lot of tools available on the web to help you with your typography skills. Typekit Practice is one of the tools you should start with. The lessons are so designed that you will be an expert Typography Professional in no time. Modular Scale, Wordmark.it, Hoefler&Co., FontFace Ninja, Google Fonts, and a lot more tools are out there to make your Typography skills experience the best you can have.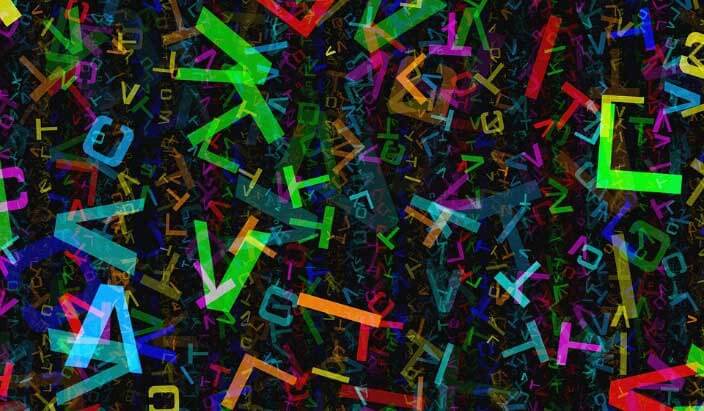 Image source: pixabay.com
List of websites with awesome typography
Below are some of the websites with awesome typography.
1. The New Yorker – Best Typography app-inspired websites.
To achieve the look and feel of being old and traditional yet beautiful is not an easy task, but The New Yorker helps you do that perfectly. It is an online magazine that is easy to access and very stylish. The use of evergreen colors like red, black and white with a tinge of grey make it look like a printed magazine. Also, the use of readable and elegant font with colors contrasting the background makes The New Yorker one of the best Typography skills-inspired websites.
2. Moresoda
A black background needs a pop of colors to make it look trendy. Moresoda sets the trend by using eye-catching colors like bright pink, cyan, and light green along with black in the background, and there is only one color that would go with all of these if you wish to write something on the page and that is white. Just a few sentences here and a couple of words there make Moresoda a neat and trend-setting website.
3. Good
The name of the website itself says a lot about its style! A clean, readable font accompanied by the minimal use of colors and excellent spacing and placement make the site GOOD looking!
Black, grey, and white is a classic combination, and keeping things fairly simple is a huge risk that the creators of the Good website were ready to take, and it paid off. The large font size of the bold headings will grab your attention and the story that goes with it, though quite smaller in comparison, are crystal clear. So, Good, in that sense has done a great job!
4. Information Highwayman
You can put the best-looking background images on your website to enhance its look, but sometimes, a beautiful typography app enhances the background and do the job for you!
But what if you have a blank canvas? How do you make a blank page look attractive? The answer is simple again. Use your web design skills in the art of the Typography app. Information Highwayman has nothing in the background. It is completely empty, white as a sheet of paper, and there is no fancy-looking font used either, but the simple use of fonts and colors in the text make it a very attractive and stylish website. The simplicity of Information Highway is breathtakingly gorgeous!
5. Black Estate – Best Typography app
Black Estate does justice to its name by giving its viewers a website with a strikingly dark background… in black! And we all would agree that black and white is a classic combination. It is everybody's go-to combination and, therefore, is not only a safe but a smart choice.
The white letters take the website to a higher level of elegance and beauty. Not only is everything distinctly visible, but also, you don't need anything else to make it more alluring. The use of a sophisticated font is all that is needed. "Black Beauty" is often used to describe a beautiful individual with a darker complexion. In the world of websites, Black Estate is the "Black Beauty".
6. Elysium Burns
Elysium Burns is the perfect example of sophistication and style! This website has a lot of elements in it, but each element is distinct and clear. It is not very colorful, but the use of different font styles and font sizes for different functionalities makes this website look good instead of a mess.
There is a different font for the company name, another for headings and another for sub-headings, and an entirely different one for the content that falls under these headings. There is a lot going on in a single page when it comes to the design point of view, but all of these come together to make all of it make sense.
7. Type Daily
If the word Type in Type Daily doesn't make it obvious, then here it is; Type Daily is a website that provides a link to other type-related websites online. The design is very simple. There are just links to other websites in bright green that pops out in a slightly dark background which changes to a nice shade of orange when you hover over it. Simple but effective!
8. Erratic Wisdom Best Typography app
Ever heard the phrase "Bold is Beautiful!" Well, Erratic Wisdom hits the mark with this phrase. The latest post in Bold typography skills against a Black background with small white dots forming a grid gives this site a modern aura. The entire website, on the other hand, just reverses the background combination. There is a black grid forming dots on a white page.
Erratic Wisdom is modern and, let us just say, erratic in its design.
9. Analog
The first page of this website reads- "Analog is a company of friends who make websites. It is a co-operative where imagination, design, and engineering thrive: good people doing good work."
Yes, very good work indeed. When the theme of the website is appreciated by the use of the type that goes with it, then the result is a perfect website. Contrasting colors with aesthetic text make Analog an intelligently engineered website.
10. Switch Mediaworks
You all are aware of the infamous saying that "Action speaks louder than words". Let's just change this a little bit, "Design speaks louder than words". Why saturate a web page by inserting a lot of elements into it when a few lines and a couple of images do the perfect job?
A visual treat that is what Switch Mediaworks offers to its viewers. The Classic color combination, modern typography skills, and a car of your dreams on the front page that's the greatness of this website.
11. A List Apart
A-List Apart is similar yet different from a lot of websites out there. It has a minimum design that might seem familiar, but the placement and spacing of elements make it a good-looking website. Appropriate assigning of font size, use of colors, and spacing set A List Apart, a class APART! It is designing at its best!
12. Jason Santa Maria Best Typography app
Less is More! How true is this statement? Jason Santa Maria plays around this philosophy of lee is more. Not many elements, not many colors. Just Bold and attractive headings to the articles and Jason Santa Maria becomes an inspiring website. It is unique, fresh, and attention-seeking in its design in its simplicity.
13. Helveticons Best Typography app
Sometimes, you look at something, and suddenly, you are a kid again. Some things remind you of your childhood, just like the logo of Helveticons. It's like that image on the geometry box that you used to carry to your mathematics tuitions or arts and drawing classes.
There is a bright yellow page, like a sheet of paper when opened after it has been folded into four that is against a light grey background with typography techniques in white and black. That is exactly like a geometry box I used to own. Helevticons is a website designed to relate with you in ways that go through your eyes and straight to your heart!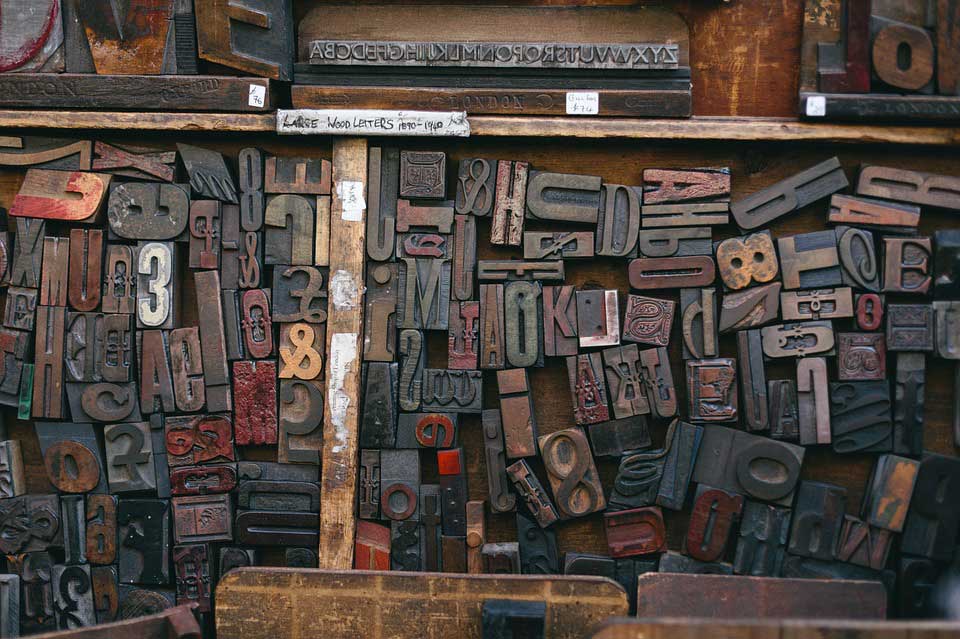 Image source: pixabay.com
Like these designs? Then be creative when you design your own dazzling websites. Web designing is all about these little details and features. Hopefully, these 13 awesome websites will inspire you to create an amazing-looking website with Typography techniques that would intensify its beauty even further!
Recommended Articles
This has been a guide to the Typography app. Here we discuss Web Designs with Awesome Typography App with the list of websites with awesome typography. These are the following external link related to the typography app.