Updated May 26, 2023
Top-Rated Tourist Attractions of Malta
The Malta Islands, located south of Sicily and encompassed by the endless turquoise waves of the Mediterranean Sea, have a fascinating history. Malta is one of the top European vacation destinations thanks to the profusion of tempting beaches and its sister islands, Gozo and Comino. The Maltese shoreline is well known, with spectacular undersea canyons and unique aquatic life.
Tourist attractions of Malta Islands
If you are planning for a soothing and fun vacation, here are 9 top tourist attractions of Malta to tempt you;
#1 Valletta
The magnificent views and architectural beauty of Valletta are truly mesmerizing. Valletta is also the capital city of Malta. While walking through the beautiful roads, you can see pretty sea views and ancient museums. Among several historical buildings, the most famous one to watch is St. John's Co-Cathedral.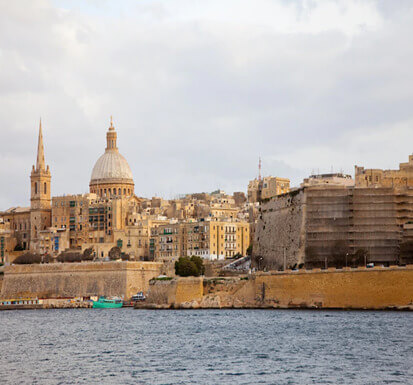 The remarkable Baroque design and paintings in this church are worth watching. The exterior of this church looks similar to a massive fort. Valletta's other notable places are The Manoel theater, Grandmaster's Palace, Fort Saint Elmo, and the Barrakka Gardens. For shopping and eateries, you can visit Merchant street and Republic street.
#2 Marsaxlokk
This charming seaside hamlet is only a 30-35 minute bus journey from Valletta. You can walk through the vibrant daily market and explore it well. The community is relatively accessible and charming. It is a lovely area to have lunch at one of the riverfront eateries because of the quiet atmosphere and the glimpse of the brightly decorated fishing vessels in the sea.
#3 Gozo
Malta's second-largest and most popular island is Gozo. It has lovely vistas, a calmer, more rural environment, and pristine beaches and bays. If you take a ferry ride from Valletta Grand harbour, you can reach here within 40-45 mins.
In the central city of Gozo, you can explore the following places;
Ramla Bay beach- You can enjoy this large beach with your kids in Gozo. This place has lots of shacks and bars.
Ggantija Temple is an ancient and brilliantly designed temple you can explore.
Djwera region- To the northwest of Gozo is the Djwera region. Travellers love the sight of Azure Window present here.
Ta'Cenc Cliff-You can explore fine photography on this cliff which is 130m tall, and get incredible pictures of the landscapes. Use drone cameras to get high-end top views of this place.
Marshalforn-The 3 km extensive saline ponds on the outskirts of town are the main appeal of Marshalforn beach.
#4 Mdina
Mdina is a historic metropolitan area with walls. The parliament and various institutions were situated there throughout the Middle Ages. This place is also called "Citta Notabile," which means city of nobility. Again, due to the presence of lovely streets and charming beauty, travellers love to walk through Mdina. You will love the medieval meal in the eateries and restaurants present here.
#5 Azure Window
The Azure Window, a stunning naturally present limestone structure with a top knot, is one of Gozo's most iconic landmarks. For the convenience of visitors who swim, dive, and boat around the gateway as it lowers into the Dwejra Bay, the vacation community of Dwejra lies nearby. You can enjoy boat rides and click aesthetic pictures in this beautiful place. This place is a complete beach vacation spot for travellers.
#6 Golden Bay
Owing to its uniqueness and desirability, Golden Bay is one of the few white sandy beaches on Malta's north coast. The beach is close to several beachside bars and substantial resorts. To provide a pleasant day out on the beach, beach loungers and canopies are readily available for rental over here.
#7 Sliema and St Julian's
Malta's two most popular holiday destinations are Sliema and St. Julian's. You will get plenty of hotels, cafes, bars, shopping malls, and casinos here. Again, if you love peace and tranquillity from a busy schedule, this is the ideal place to go for vacation. A pleasant seafront boulevard is also present where you can walk. This bridge connects St. Julian's with Sliema.
#8 Comino Island
You can also explore the lovely blue lagoon on Comino Island. This island has a location between Gozo and Malta. White sandy dunes and azure waters provide a delightful environment for tanning, diving, snorkelling, and just experiencing the soothing sight.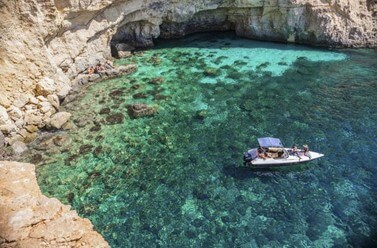 #9 The Citadel
Within the city of Victoria and along the island of Gozo, you will find this masterpiece. It served as the primary defence for the locals for many years. The Citadel was ancient during the reign of the Roman Empire in 1500 BC. Adventurers and travel experts love to stroll around the passageways, stockrooms, and fortifications that are currently in place.
Conclusion
From relaxation on the beaches to experiencing a one-day excursion, Malta has every activity for travellers.
Recommended Articles
We hope that this EDUCBA information on "Tourist attractions of Malta" was beneficial to you. You can view EDUCBA's recommended articles for more information,