Updated March 14, 2023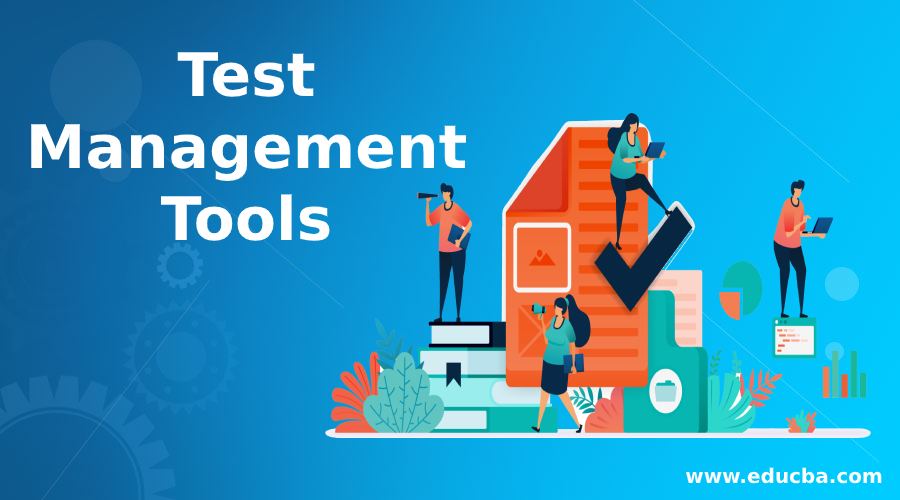 Introduction to Test Management Tools
Test management tools are the tools used as a place where all the testing related documentations like test scripts, test plans, test status reports, etc., can be stored and maintained. The test management features depend on the software development model based on which the software application is being developed. As an added feature, most of the tools allow the execution of the test cases, keep track of the testing statuses, and record the defect life cycle. Some of the commonly used Test Management Tools are Zephyr, TestMonitor, IBM Rational Quality Manager, HP ALM, Rally, etc.
Implementation of Test Management Tools
A Test Management Tool that incorporates everything expected to deal with the test procedure can test the problem of introducing separate applications that are crucial for the testing procedure. They could be executed with minimum programming capability, taking into account simple installation and observing of the test procedure over numerous project groups. When installed, groups have immediate access to a UI and quickly begin running and recording test cases.
Recognizing the Project Environment
In the event that we take a glance at the test tools accessible in the present market, at that point, there are tools which are driven to online applications, mobile applications, test situations supervisors for hand-operated testing and automation testing stages.
Aspect of Interoperability
An organization or corporation has various machines with diverse operating systems such as Linux, Mac OS, and Windows so it is to think about that a test management tool is approved for every one of these platforms or for just one.
Different Test Management Tools
With regards to test management tools, there is an extraordinary assortment of alternatives to pick from. What aggravates this situation is that a few sellers themselves provide numerous items and making the process to choose more difficult than it should be. Thus, to deal with every one of these aspects, few tools can come convenient and helpful.
Below are the absolute skilled test management and QA tools: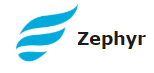 1. Zephyr
It is the number one ranking among the top-selling test management tool, giving start to finish answers for active groups of every size. Receive the adaptability, clarity, and in-depth insight you have to deliver high-grade software quicker.
Essential Characteristics are Referenced Beneath:
One-click synthesis with Jenkins, Confluence, JIRA, Bamboo, and then others.
Optional choices in data center deployment, server, and cloud.
Equipped with dashboards of DevOps and cutting-edge Analytics.
No Annual Involvement Needed.

2. HipTest
It is a constant testing stage for Agile and DevOps groups that empowers groups to team up on a concept, test code consistently, and create documentation from real-time in-depth insight. It is utilized by more than twenty-five thousand consumers located in a hundred and forty nations.
Essential Highlights are Referenced Beneath:
Native BDD help to adjust your group and streamline work processes and your item documentation.
Test automation with a choice of over twenty plus systems sustained comprising Java or Junit, Cucumber, Selenium, Specflow, and sky is the limit from there.
The pipeline of CI or CD incorporations with tools like TravisCI, Jenkins, Shippable, Bamboo, and that's only the tip of the iceberg.
Situation supervisor, reusable advances, and simple test refactoring for easy test creation.
Free quick, proficient support alongside a devoted client achievement group.

3. PractiTest
It is starting to finish a test management tool. A typical gathering ground for all QA shareholders, it powers full clarity into the testing procedure and a more profound, more extensive comprehension of testing results.
Essential Highlights are Referenced Underneath:
An immense range of third-party combinations with standard bug trackers, tools of automation, and sturdy API for the rest.
Completely personalized and adaptable for the regularly changing requirements of QA groups: redo tests, authorizations, views, issue work processes, and the sky is the limit from there.
Reutilize tests and connect results beyond multiple discharges and items.
Extraordinary various leveled refine trees composing entirety and discover anything swiftly.
Nevermore operate twice with anti-bug copies, modifications, step parameters, and call to test.
Envision information with cutting-edge dashboards and reports.
Quick expert and methodological help.

4. TestRail
It gives thorough test case management to enable you to arrange testing endeavors and get constant insights into testing movement. Amazing reports and metrics empower QA groups to build efficiency and convey quick reviews.
Fundamental Highlights are Referenced Beneath:
Effectively track the status of specific tests.
Measure growth with informational dashboards and movement reports.
Examine results over numerous test runs, arrangements, and achievements.
Track group workload to alter assignments and sources.
Very adaptable, with cloud-put together or with respect to start installation choices.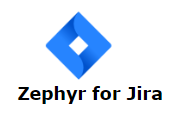 5. Zephyr for Jira
It combines the project cycle with testing; you are enabled to track and generate empowered go or no-go decisions and software quality. Test concerns can be executed, produced, tracked, and reported on exactly like any other Jira concern.
Essential Highlights are Referenced Underneath:
Build, look, edit test plans and test.
Link to stories, assignments, necessities, glitches, etc.
Build test cases and implement tests.
Build dashboards and produce reports and track quality metrics.
Integration with tools such as Bamboo, JIRA, Jenkins, Selenium, etc.

6. Test Collab
It is a tool to manage and assist development teams in executing testing efficiently and circumventing failures. It provides a combination of all popular bug trackers and test automation tools.
Essential Highlights are Referenced Underneath:
Control project quality trends, time spent, testing metrics, reported defects, and further from the central dashboard.
Test cases and test task management.
Comprehensive test execution reports.
It enables integration with the concern manager, such as Redmine, JIRA, FogBugz, etc., and enables the bi-directional combination to build test cases and executions straight from your concern manager.

7. TestLink
It is one of the unique open-source test management tools in the market, which is web-based, providing Reporting, Test specification, Requirements specification, Test plans, and execution and cooperates with renowned bug trackers.
Essential Highlights are Referenced Underneath:
Requirement management.
Test case creation, maintenance, and execution.
Integration with issue trackers and bug tracking.
Metrics and charts support.

8. Quality Center
It is previously identified as HP Quality Center is a quality management software provided by Micro Focus. Micro Focus obtained the HP Software Division of Hewlett Packard Enterprise's software division.
Essential Highlights are Referenced Underneath:
Requirements Management.
Test and Defect Management.
Automated Testing.
Metrics management.
Conclusion
Choosing the incorrect sample leadership instrument can be a costly blunder in all ways. It's not just the incorrect determination, yet it could imply a bunch of squandering moments from the time period of the evaluation until the instrument is obtained and sent.
Recommended Articles
This has been a guide to Test Management Tools. Here we discussed the basic concept, implementation of tools, recognizing the project environment, and different test management tools in detail. You can also go through our other suggested tools to learn more –