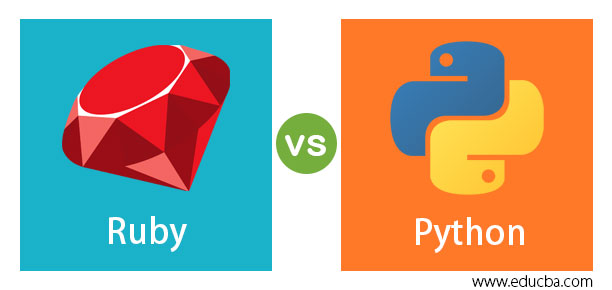 Difference Between Ruby vs Python (Rails and Django)
So since now, you are here, let's get you rolling. You might be in either of the two categories; either you are a professional, and you know both, i.e. Ruby vs Python, and you want to know which one to use or a complete newbie wants to know which one to learn as a starter. So, which one to learn? Now, that's a question of a Century. Not a Century, I might have exaggerated there a bit, but at least a decade.
Now, let me tell you something you are not expecting to hear. If you come under the above two categories, then this blog is not for you. But wait, you don't need to quit reading this blog. I have good experience in both of those, and if you ask me, I would personally choose Django over Ruby. But that's just my mindset and Requirement.
Ruby vs Python Performance (Rails and Django)
And again, it's a personal choice. But to be honest, if you are starting to learn, then I would suggest learning both at the same time. Yeah, you heard me right. I know it's crazy, but still. Only then will you be able to know the exact difference between the two. Ruby vs Python performance is both awesome.
So, what is it that makes both of these actually superb frameworks but still different at the same time? Let me tell you my version of how it all started with me.
A few years' backs, I was looking for a job. I had my background studies in a totally different field. I didn't know anything about programming. I tried learning C and C++; heck, I even learned that. But I just couldn't keep up with it. I was unable to find any particular job because of my profile. So, then I read somewhere talking about python.
My main area of expertise was hacking and forensics, but what I had been practical knowledge, and as I said, the studies, which I did before jumping into the I.T. field, was totally different. And I had no certificate (E.C. Council) to actually get a job. Even though I liked forensics a lot, I had to change my line of career, at least for the time being.
So, I started learning about Python. Python was extremely easy to understand. I actually learned most of it in almost like within a week's time. But just learning how to code in python wasn't enough. I was learning Kali Linux at that point in time, and most of it was written in Ruby vs Python performance. But I didn't consider learning it. I was very much engaged with python. So, I read in a blog somewhere that people get a good amount of pay for developing websites.
And most of them coded in Django, at least the people whom I knew coded in Django. I started learning Django, but at the same time, I read about Rails. I thought I would learn Ruby on Rails at the same time. But the worst part was I was learning to code everything on my MacBook Pro. And the worst part of coding rails on MacBook pro is you have to do a lot of configuration on it.
I had to install RVM, upgrade my ruby or python version and sideload them since I cannot touch the system ruby or python files, else it would break my system. I also had to install XCode, its command-line tools, homebrew, and God knows what not.
I was almost like, seriously? Do I need to do all these things just to install a framework? Whereas it was not the same case with python. I just had to install python, pip, and Django. So, while doing all these things, my system just crashed, and I came to know I forgot to sideload. It was like a world coming to an end to me since I had not taken a backup of any stuff on my Mac. At that point, I bought myself a windows Asus laptop, just in case to be safe.
And this is the part which I felt extremely awesome. Installing Rails and Django were the same in windows. Installing ruby or python was also a piece of cake. Just download, click and install. I felt like I was in a totally different world. Later on, I fixed my Mac and installed ruby or python properly this time.
So, this was just the beginning of how I started on Ruby vs Python performance. The most interesting part comes now. I have a habit of learning everything from the documentation and later on going to the books. When I was learning Rails and Django, I felt like they were long lost brothers. Although there was a considerable difference between the two, still it felt the same.
And trust me when I say, both have their own set of stuff that you might consider learning. So, the following is my review on learning both of them.
Ruby vs Python Performance – Pros and cons
Both Ruby vs Python (Rails and Django) have their own pros and cons, and the following are some I have mentioned as per my knowledge:
Both have the same DRY principals: Do Not Repeat Yourself. (We mean coding)
Rails follow Convention over configuration, whereas Django follows Explicit is better than Implicit.
Django does not believe in much magic, whereas Rails has magic everywhere. (Magic means imports and other stuff happening automatically: "Specifically meant for noobs")
Ruby and Python values expressiveness and, therefore, provides lots of implicit behavior and are more focused on Change. Django, on the other hand, is more explicit and is more focused on API Stability.
Rails get lots of changes in every release, whereas Django has stable but long releases.
Ruby has multiple ways of doing things, which can be cumbersome to some, but Django has a specific way to do things. It means a way that even a pure beginner will be able to understand.
Ruby and Python are more easy to understand but can be a headache sometimes cause of its extreme flexibility, whereas python can be a bit tough to learn at the start, but once you do, then it just comes in handy.
But these are just some basic stuff that I have covered here. The most important part comes when you get your hands deep into models, field defaults, foreign keys, making queries, making migrations, using CSS, HTML, JavaScript, and finally, last but not the least, Community. Now, let's create some stag points on the above basis:
If you have a good understanding of python or a background in Django, you will have difficulty understanding the models in Rails. The reason being, you cannot just simply look into a models file in Rails, like you can do in Django. Rails use the model files basically only for business logic and stores how all models look like in a file called RB. In Django, you have a separate file called models.py that you can edit as and when you want, and also, it is in a human-readable format.
In Rails, a foreign key is not created by default when you reference a field to a Category. Whereas in Django, even a foreign key creates another foreign key and index automatically. But again, you can still use third-party apps in rails to add automatic support for foreign keys.
In Rails, everything you do is Migration. The same is not the case with Django. In Django, you have a third-party app that does this for you. This third party app is called as South in Django.
Since Rails is Object-oriented, one will not need to do any SQL query writing in it. Whereas, in Django, you need to expressly type into it the things you require, but it is still Elegant.
Rails come with a built-in set of asset pipelines. Rails pipeline is capable of concatenating, minimizing and compressing JavaScript and CSS files. Not only that, but it also supports other languages such as CoffeeScript, Sass and many more. Django's support is extremely bad as compared to Rails. Django offers static files, which basically collects all static files from each app to a single location. A third-party app called django_compressor offers a solution similar to Rails' asset pipeline.
So, these are some points that I thought you might consider before actually going forward. Choosing between them really boils down to a fit between your personality/preferences and the language strengths. Though both are easy to learn, and I ask you to learn both of them, the true thing is if you try both, you will only be able to scratch the surface.
You won't be able to go in deep or get a real feel for the framework unless you've been writing non-trivial code for at least 6 months or so.
But again, this is just my design or a way of looking into the frameworks portal. That is why in the end, I would always suggest you start learning both, and when you feel one is better than others, you can always switch between them both.
Recommended Article
So here is some article that will help you get more detail about Ruby vs Python, ruby and python, ruby vs python performance, ruby or python, so just go through the link is given below.