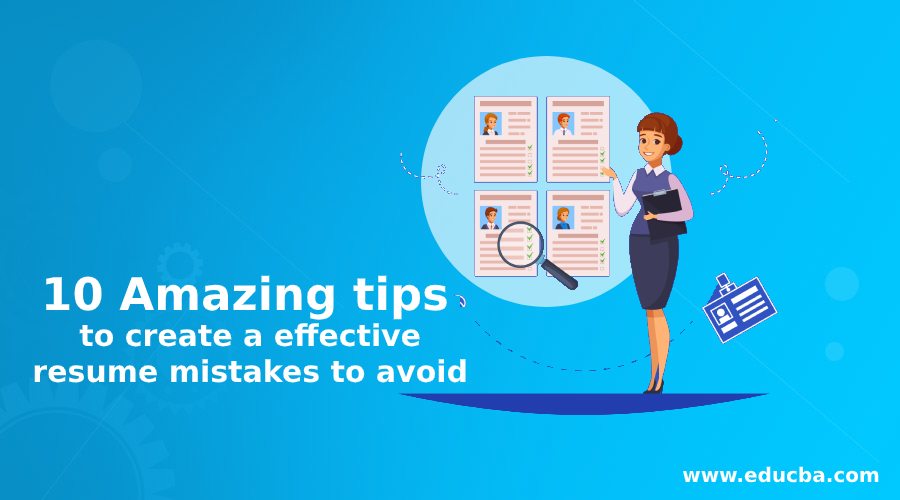 Effective Resume Mistakes To Avoid – Presenting your resume rightly to the recruiters is the best way you can get hired. At least this is the first step. Guess what, while going through your resume the recruiters are finding so many errors and mistakes, what would they say? Come on, come on the board? Or, let's check the next one!
Most people have a habit of putting the blame on other people and especially the recruiters. They are called so many names – gatekeepers, crooks, worst critics, boastful. But once they post about any requirements, you would see the number of likes and comments in Linked-In: yes more than a hundred and thousand.
The job of a recruiter is to select the best ones even if they are less than the best blame or criticize. They are the faces of the companies and if they won't protect the companies who else will?
So remember, to get through them, you need to be the best. The first step is obvious – taking care of your resume and making it in such a way that even in 7 seconds it gets the attention it requires and you get through.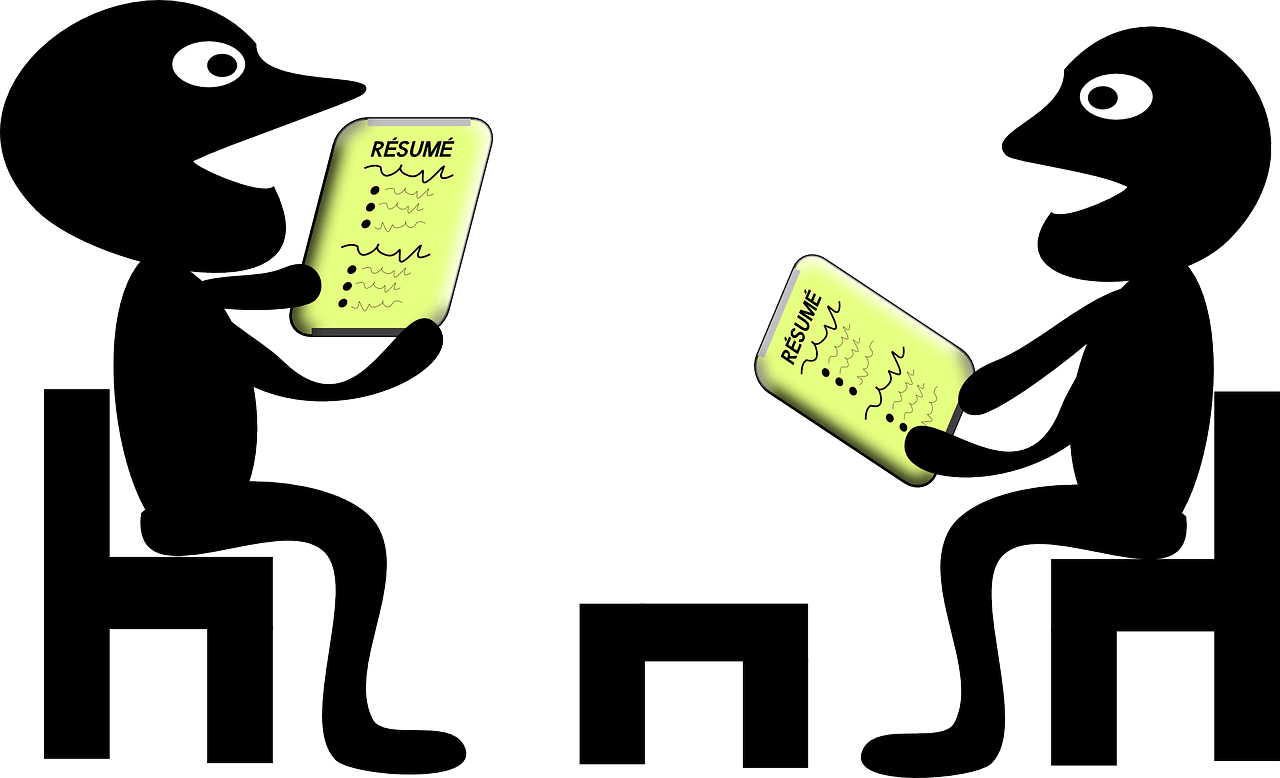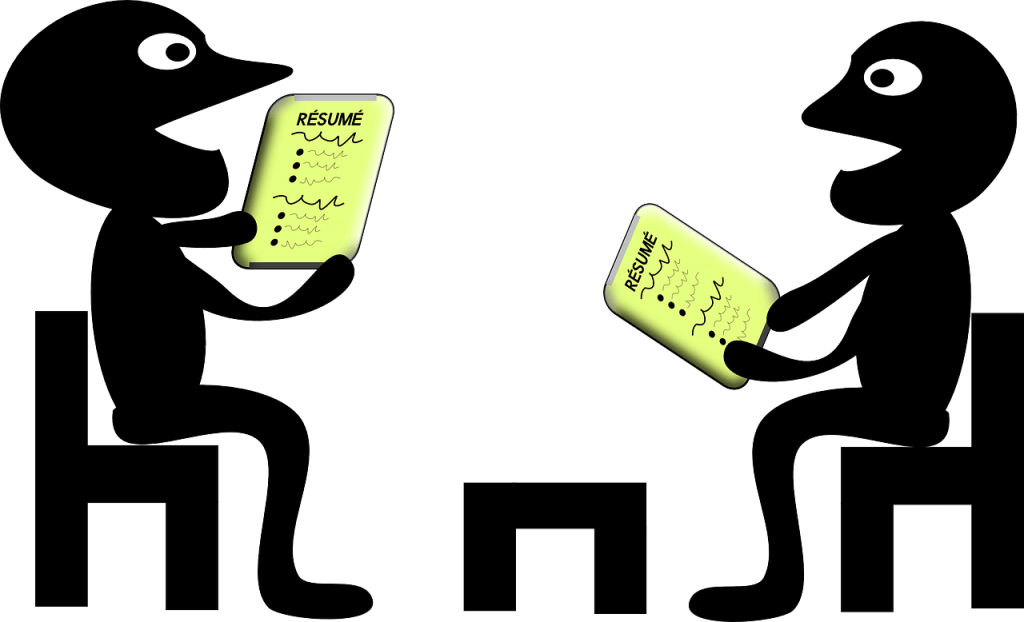 Image source: pixabay.com
In this article, we will look at 10 common resume mistakes candidates make while writing their resumes and how to avoid them altogether. It's simple and easy. All you need to do is to recognize them and correct them at once
Here Are The 10 Tips To Avoid resume mistakes, Let's get started:
Typos
This is the first mistake most people make. They write their resume by borrowing the formats from other people and write whatever they would like to. But to appeal to the recruiters you need to write English in such a way that it stands out in the crowd. What recruiters absolutely hate is typos. If you write "important" instead of writing "important", you lose your ground. What should you do then? Follow the steps below.
Once you write your resume don't touch it for few hours. It's like the editing process of any new writing. When you complete writing your resume, your eyes get tired and may not be able to detect any typos. Give your eyes some rest. Come back after some time and check.
While editing, take some time to browse through the whole resume. Check for errors. If you find any, change it immediately. Once you are done, leave it for a day.
Come back again after a day and check your resume again. You need to double-check your resume to ensure that there are no typos in your first ticket to a company. As it would take more than 1-2 days of time to check for typos and errors, start preparing your resume in advance.
Errors in grammar
 It could have been easily mentioned in the typo section. But typing erroneous words and making mistakes in grammar are entirely different and need to be dealt with separately. In the first case (typos), the errors are easy to detect and it happens due to negligence and maybe due to lack of awareness. But in the case of grammar, it's a fundamental error. The person who is making the mistake needs to know correct English. What most people often forget is that their resume tells a lot about their communication skills. And as you know, recruiters do notice the resume writing skill you have while browsing through your resume. So better pay heed. Follow the steps below.
Look at the construction of the sentence while writing. Do they have the proper subject, verb, and object? If not, check and if you are unable to correct, ask for help from your teachers, parents, or anyone who knows English better than you do.
Are you using passive voice in the sentence? If so, change the voice and make it active. Recruiters who would be looking at your professional resumes would want to know how you do certain things, not how things are being done by you.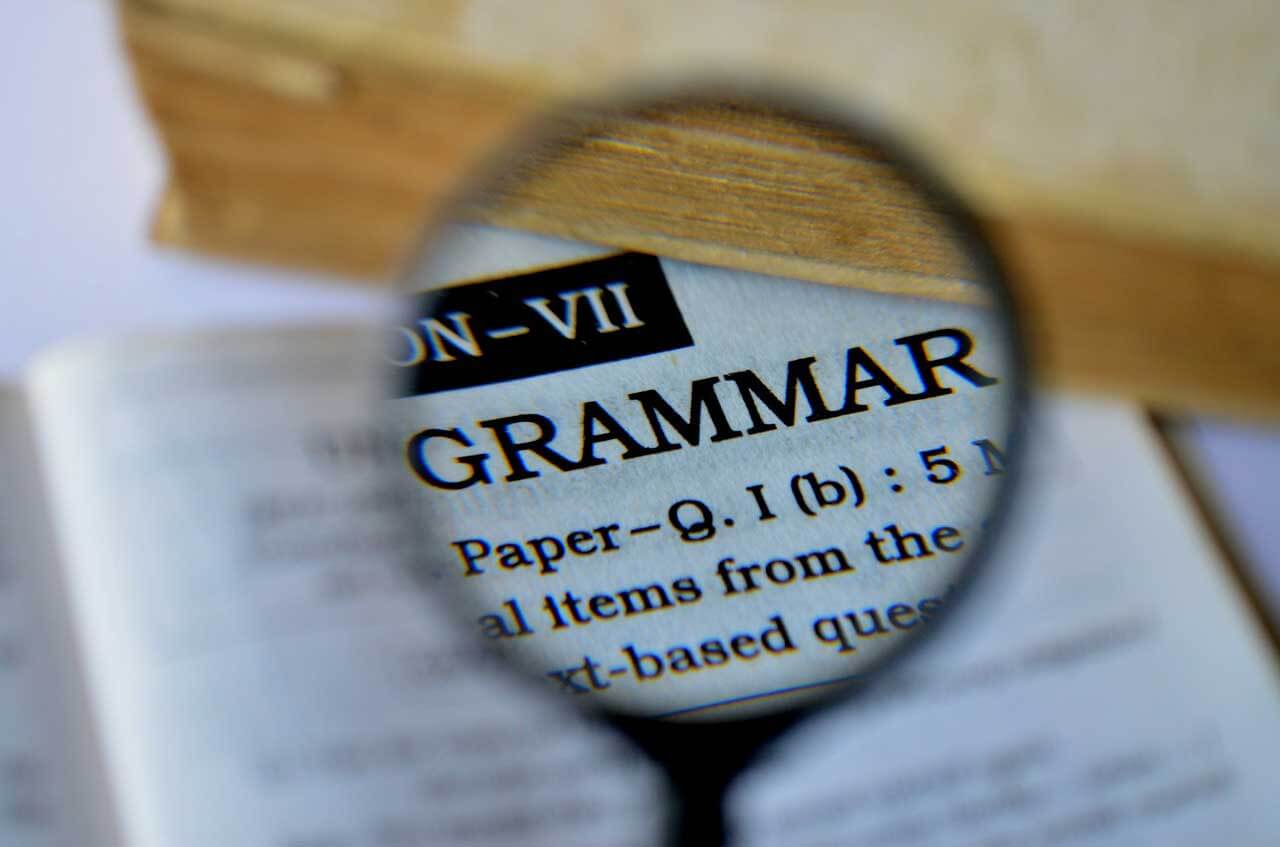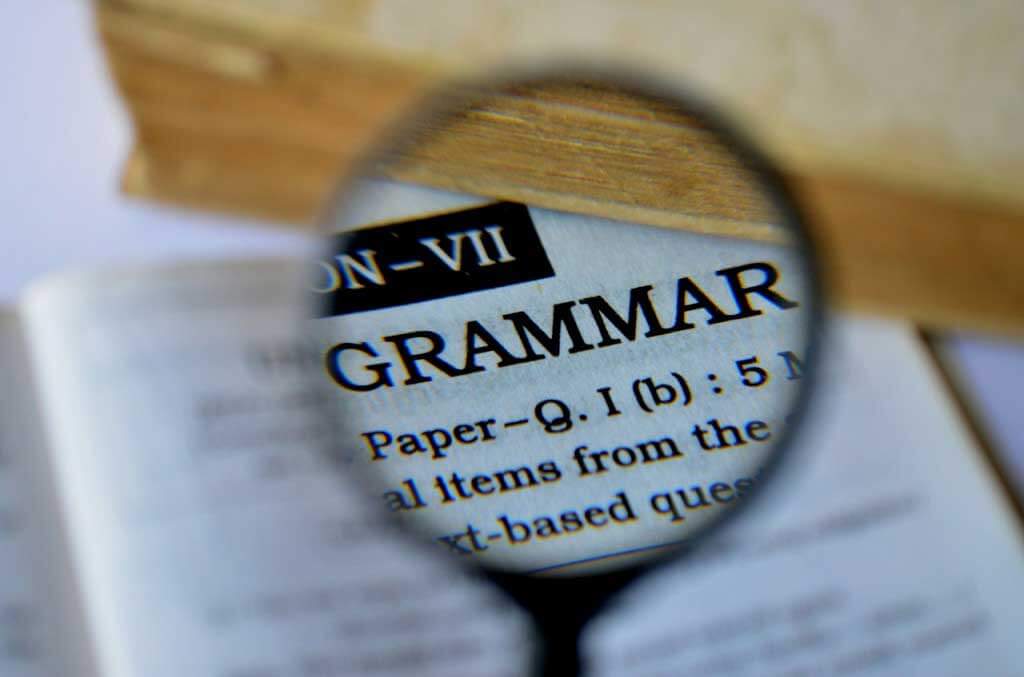 Image source: pixabay.com
Follow the same pattern of writing in the bullets. If you write "Collecting information from the customers and taking immediate action" in your first job responsibilities in your previous job, then the second job responsibility also should start with "+ing" and not a straight verb.
Don't put a full stop at the end of each bullet point; it looks impolite to the recruiters.
Errors in formatting
Have you ever noticed the way students and teachers write on the board? With an exception of a few students and teachers, most people write like tea gardens and their lines constantly go upward and low. Do you like to read sentences like that? I bet no. No-one does. Then why let recruiters go through the same dread? See, the first thing is to impress the recruiters with your presentation. Your resume is your representation of who you are and how you describe yourself in an organized manner. If you can't organize your writing in the resume properly, recruiters will frown and reject your profile even when you have all the necessary skills for the job. So, you better pay attention to the formatting and never let a recruiter frown. Follow the steps below as a guide.
Maintain a similar indent for every line and bullet-points. This seems obvious but after having seen so many resumes, we feel it's worth the mention.
Sometimes there are errors found in MS Word and it often responds stupidly. Thus, the best way is to save it once you re-format your .doc and save it in a .pdf. To do that you can download the software named "do-pdf". It will come as a replacement for your printer and will do the work. You can also use Online-convert.com for the same or you can also use resume software.
Make your fonts a small maximum of 11 points. Because after the printout or transforming it into .pdf, the font size increases.
If you are a fresher or have few years of experience, try to limit your resume to 1-2 pages. It would save time and allow recruiters to check your resumes fully.
Lack of/Wrong email & contact details
Can you imagine it? It's like you are sending letters with an anonymous sign so that the receiver cannot get a clue who has sent it in the first place. Do you want to ensure that your resume gets rejected? If so, here's the formula. Don't mention your email and contact details or mention the wrong email and phone number. There's nothing much to say about it. Don't sell out by the humour. You must mention your email and contact details rightly. Why? If recruiters like your resume, the next step they would take is to call you or email you. If they don't have your email and contact details/ have the wrong contact information, how would they possibly do that?
Too much to read
Some resumes are too long. Sometimes it's 5 pages, sometimes 7 pages, and sometimes 10 pages. Do you think from the heap of resumes, recruiters get so much time to read through all the rhymes you have written in your resume? From the study, it was being found that every resume only gets 7 seconds of attention from the recruiter. Do you think your resume is scan-able in 7-10 seconds? If not edit. Reduce. Cut off the excesses. Mention only things that matter. You are not writing a story. You are only writing an outline of your story. Pay attention.
Too much emphasis on the objective
Don't believe this title, right? Most certainly. Who made the objective so popular? Yes, we did. But do you think it's always necessary? The objective of most resumes reads like this – "To be able to make my mark in a company of repute where my skills and abilities would be properly utilized and where my goals would be aligned with organizational goals." Read the line again. Do you think it's necessary? If you are applying for a job in a company of repute, it's obvious that you would like to make your mark and naturally, your skills and goals need to be aligned with the organizational goals. So, why put so much effort to write a complex, gigantic objective. CEO/President of Barnett Partners mentions that if it isn't too specific, it's prudence to leave out the objective section.
No time for mentioning skills
 Aha! You are writing in your objective about your skills and abilities, but alas! You are not mentioning any skill section in your resume. See, recruiters don't read your resume word by word. There is time constraint and work-pressure. So, they only scan. If you hide your skills in job responsibilities, recruiters may not find them. Why not make it easy for the recruiters? Mention a separate skills section in bold letters and make it worth scanning. Highlight the ones that are relevant. Don't make the mistake to mention what can't sell and wipe off what can be sold easily.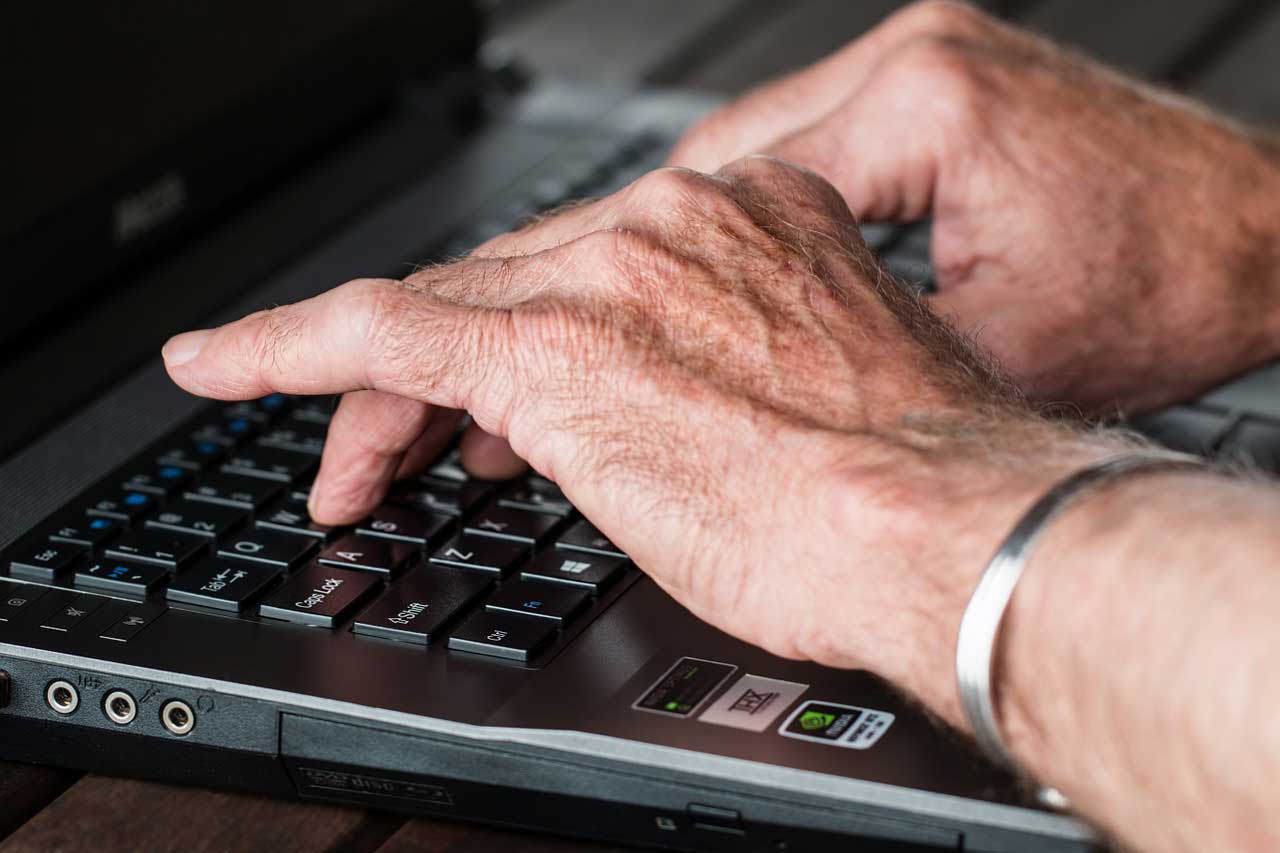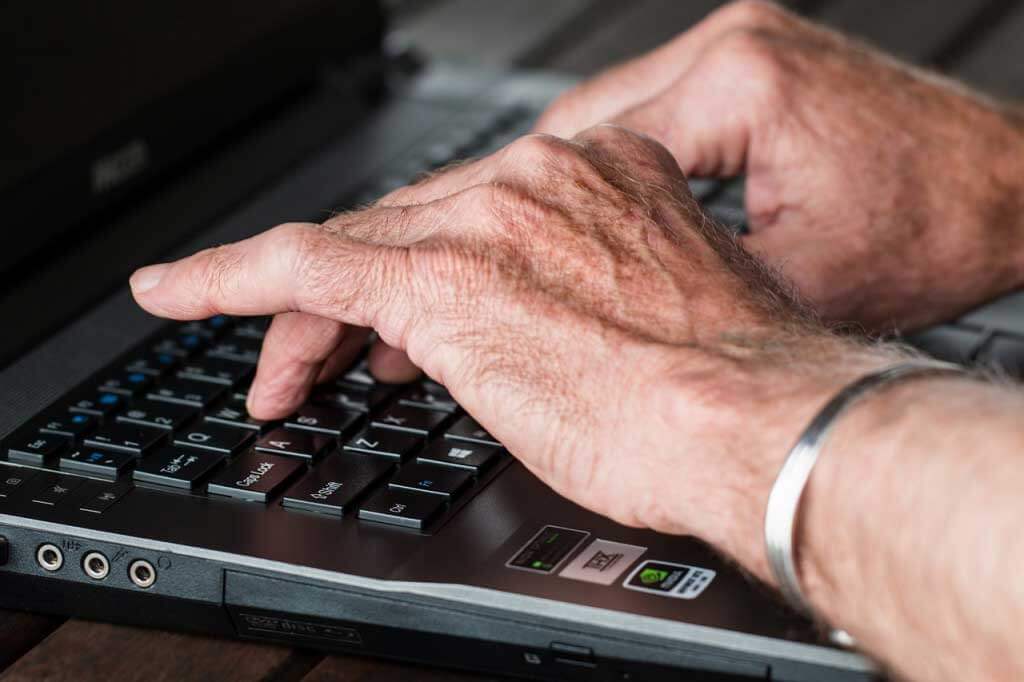 Image source: pixabay.com
Employment gaps without explanation
 It's important for employees who have more than few years of experience. Recruiters may not read your top resume through and through, but remember they have expert eyes. They scan beautifully. And if there is any gap in your employment without any explanation for it, then chances are that your resume will not see the light of the day again. If you have any employment gap and there is a proper reason behind it, mention it. Having gaps is not a crime; rather it would be appreciable if you mention it clearly. Why do most people get scared of mentioning the reasoning behind employment gaps? They think a failure, an attempt which didn't succeed, an endeavour that turned out to be a failure is a sign of weakness. But let us assure you that they are not. We all are humans and we all make mistakes and we learn and grow from the mistakes we make. So why worry? Simply put your heart out. The right company will value your effort and recognize your jewels. You just need to trust and keep on moving forward.
Information that isn't true
It's not good enough. As it's under-emphasizing when you do the work and don't mention the work in your resume, it's also not good enough to mention something that isn't true. If you're preparing your resume, it's our assumption that you are a mature adult. So, it's not required to talk about integrity to you. If you have not studied in a school, don't mention it. If you've not done work in an organization, don't include it. Trying to prove which isn't true will ultimately jeopardize your chances of employment. If you think you need to showcase more of who you can be, simply go out there and improve your skills, develop yourself and pursue endeavours that will make you become something. If you include false information, it would be caught in reference checks and background verifications. Don't try to play outsmart. Do your homework. Even if you are a fresher, you have certain skills. There is no need to mention things that aren't achieved by you.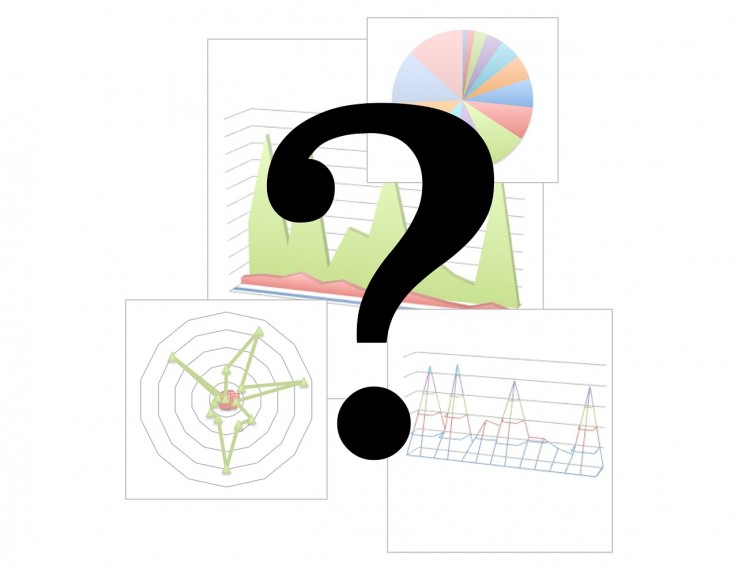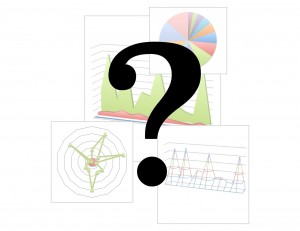 Not mirroring keywords recruiters use
 It's not obvious, yes. Most people never think about keywords. If you apply for a position of Marketing, the keywords which would be relevant are business development, key-accounts handling, business management, client relationships, sales pitch, territory coverage, and many more. Think about it. If you can use similar keywords in your resume, recruiters use for the same job, wouldn't it increase the chances of getting shortlisted for the interview? Remember the first step to write your resume is to make sure that it represents who you are; at the same time, it should also include what you're looking for. The best way to find keywords is to go to any job portal, write the position of the job and read the job description recruiters mentioned. Highlight the keywords that are there and include them in your resume. It's not bluffing or telling lies. It's just a replacement of the right words in the place of boring, old words. This single thing will increase your chances of short-listing by 50%. Would you take the risk again of not including the keywords? I bet you shouldn't. so make the best resume and stand out of the crowd.
These 10 resume mistakes are common and if you take a day or two to review, it would be easily changeable. Take the time to pay attention to these common mistakes and make them corrected. If you take this one step of rectifying all the common errors in your resume, it will significantly increase your chances of getting shortlisted in the interview.
Recommended Articles