Updated April 8, 2023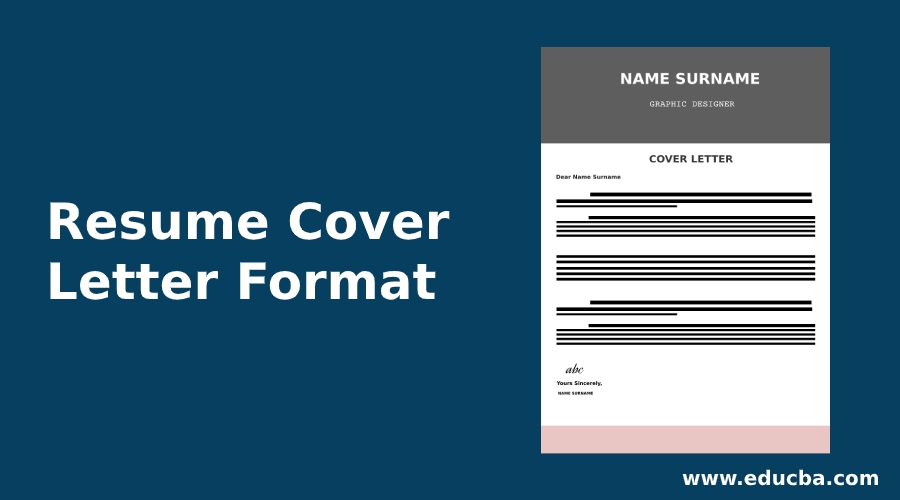 Introduction to Resume Cover Letter Format
Resume Cover letter format forms an important part of your resume writing. This article highlights some tips for a Resume Cover letter. A cover letter must always accompany the resume. In the opening paragraph, ph adopts one of the following:
If you have been referred to a prospective employer, mention the contact by name.
If you are responding to a job advertisement, do mention where you have learned about the opening. 
If you are responding to a job opening, mention your qualifications; how your skills are transferable and relate to the position applied for.
If inquiring about a job opening, mention how your skills can meet the Employer's expectations.
A cover letter, together with your resume, gives an opportunity to impress both on your professionalism and on how well you fit into the company's environment. A cover letter also depicts your work standards, and there are a few things or proper formatting you need to keep in mind while creating your Resume.
In the concluding paragraph
Request for an appointment at a mutually convenient time.
Mention that references can be made available upon request.
Recommended Articles
This has been a guide to the Resume Cover letter, which highlights some tips for Resume Cover letter format. Here we discuss the key points to remember while creating a resume cover letter. Here are some articles that will help you to get more detail about the Resume cover letter, so just go through the link for more details.