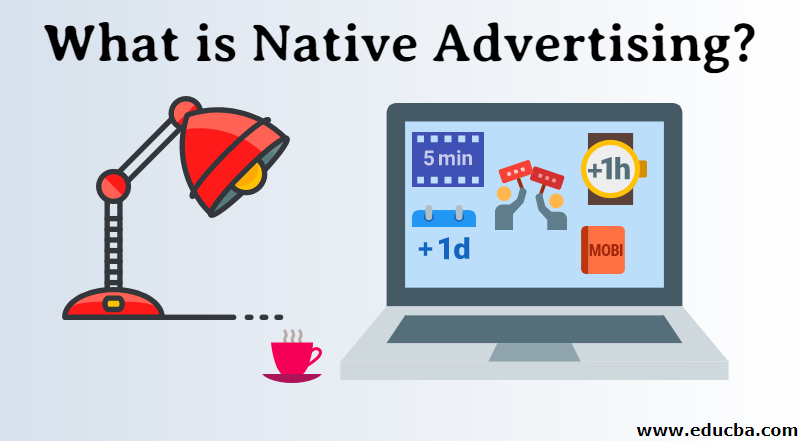 What is Native Advertising?
The following article provides an outline for What is Native Advertising? How many times have readers expressed anguish over too many ads appearing in newspapers and magazines? "There isn't much to read these days in newspapers, it's all advertising." Regular TV viewers are also prone to lament the frequent break in-between popular programs to give space to ads.
In a free and democratic medium, it is always the advertisers who enable free viewing of TV programs and newspapers for a low cost of six Indian Rupees. Yet, most people don't like to see advertisements and their intention in reading a newspaper, website or mobile is to gain more information and data.
As pressure mounted from readers on the one side and financial pressures to keep the business going, publishers have thought of innovative ways to gain more revenue. One such strategy is 'native advertising.' Native Advertising is a form of paid promotion in which the text, pictures, and images appear in the form and style in which the editorial content appears in the newspaper or website. It is also known as 'advertorial' in print media.
It was first used by Atlantic Monthly in 1951 carrying the advertorial of American Iron and Steel Institute-and each page carried the title 'An Atlantic Public Interest Advertisement." In recent times, Forbes magazine (March 2, 2015) carried a reference to a native advertisement right on its cover as part of a larger series on retirement planning which was not well received by purists who still advocate a clear distinction between editorial and advertisements.
Unlike a display ad, it may appear more objective and less distracting to a reader or website visitor. Here are some techniques to get the best out of Native Advertising.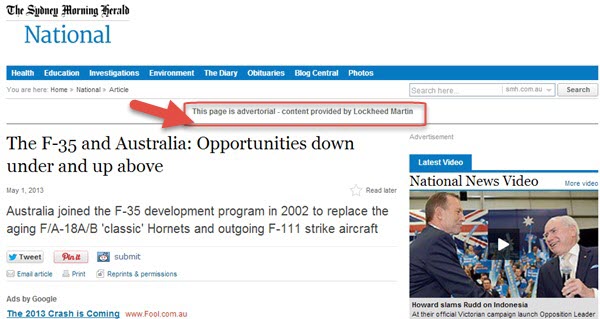 8 Most Important Techniques of Native Advertising
Following are the techniques:
1. Have a journalistic bend of mind, not copywriter's
A native advertising copy is written by a copywriter who tries to stick to the brief set by the accounts executive in consultation with the client. It also depends on the art and creative director's discretion to allow text space in the native ads. The native ads or advertorial is more editorial driven which requires the mindset of a journalist.
Just as in a news story, the native ad's maker needs to have a good story to narrate that attracts and engages readers. It will be shared and discussed just as a news story. It must be supported by data, quotes from an authority, and supported by images.
It should have a great headline, intro, body text supported by data, and a good conclusion creating an interest in the reader to learn more. It should have details of how to contact information, pricing information and where you can get it.
The marketing team should coordinate with the publication to find out when a topic related to the product is being covered in the editorial. Sometimes publications decide on a particular topic and contact the prominent players in the industry for participating in advertorial or native advertising.
If you can't get the best people to write, ask the publisher if their content team can be roped in for the exercise. Media agencies are reportedly looking for people with a journalistic talent for doing native ad campaigns which can be done by conventional copywriters.
Publications and websites are not the only places where the native advertisement can be placed- online PR sites such as PRNewswire, PRLog, Businesswire which is seen by blog publishers, journalists, and editors. They are pioneers in commercial news distribution throughout the world. Perhaps, a journalist may get a story idea from your release posted on these PR news sites that could sow the seed of a good business story or technology story.
2. Pay attention to the quality and relevance of the native advertising
A HuffingtonPost survey of experts revealed that their major concerns are with respect to the relevance of the ad and how it is executed. It has to have the following qualities – innovative, creative, newsworthy, authentic. Hire the best talent to write the copy or get it done by PR agencies who guide you on the choice of keywords, intro and body text, video, etc. It must be relevant to the content context in which it is placed- for eg. a lingerie ad promotion may not go well with a topic of personal finance or health or nutrition but more with clothing or fashion. If a compelling headline is not supported by good data or text, the result will be disastrous.
Similarly, the marketer must look at the appropriate to deliver the native advertising platform. A technology product may be better suited for a technology publication and not in a women's portal, a sports website or a political news site.
Work with publishers who have great content on their site who are willing to collaborate with marketers, and ride piggyback on the brand equity of the website and their content. This ensures that the marketer gets visibility through high-ranking pages.
Huffington Post, Forbes, Men's Health, Money, CNN have all come up with native ads promotions. Look for sites that have good search engine optimization (SEO) strategies and see whether their keyword sets or themes align with yours.
If you have identified the right publishing partner, it will also drive organic traffic much after the campaign has ended as the content becomes part of the ecosystem of the site. Additional or continuing benefits come at no incremental cost to the marketer.
Look at the target audience of the website and whether it fits with the native ads campaign objective. When discussing with the publisher, the following information can be sought: Will the publisher include it in their social media promotion, will they be including it in their email newsletters, and what other methods of distribution are included in the native advertising package.
3. Use the search engine, social media platforms for native advertising
Many people tend to think of 'advertorials' or 'native advertising' as suitable only for print media and websites or blogs. But they ignore the huge possibility of residing in social media. 'In-feed' native advertising uses the term sponsored content to distinguish it from normal news feeds.
In social media platforms for native advertising, where the content is user-generated or made through a tie-up with publications, the demarcation between editorial and advertising is blurred. Moreover, Facebook, LinkedIn, Twitter users are basically comfortable with seeing a mix of editorial and advertising content. The sponsored ad in the in-feed may link to a website, editorial content, or a landing page that is published with an assurance of guaranteed reach with a targeted audience. It is a campaign to ends when the target is reached and Facebook or other mediums will give results on how many people were reached and how many viewed it.
Perhaps search engines such as Google have a clear demarcation regarding editorial content and native advertising. One form of native advertising possible with Google is to show your ad on top of organic search results related to your topic or keywords. Such type of native advertising is to search and promote listings are found in sites that do not have traditional editorial content such as Google.
It is created in such a way that it merges with the browsing experience and looks similar to the content shown on that page. It offers guaranteed to reach and the campaign ends when the target is achieved.
4. Use native advertising video to get better reach
People are turning more visual than before and hence video is becoming more popular as an ad medium. Facebook posts with video are more likely to be shared and liked apart from getting more reach than text-only or text with image feeds. In-feed editorial video and auto-playing videos are becoming standards in social media according to experts. As with text-based native ads, video ads should also be attractive, engaging, and newsworthy to be shared with a larger community of users of social media. The success of the native advertising video is measured by brand lift, how many viewers completely view it (completion rates), and percentage complete for those who don't fully view the video.
New pricing paradigms have evolved in native advertising video – CPCV (Cost Per Completed View) and CPV (Cost Per View). Native advertising video is capable of delivering brand value, as it allows brands to put headlines, description text along with the video.
5. Use content recommendation widgets in websites
Some publishers provide content recommendation widgets in their sites that suggest alternate stories readers may read. It is integrated into the home page or relevant section page but does not appear exactly like the editorial in font size, color or appearance but will have links to a landing page or a different site. It doesn't guarantee any reach but helps in brand building and interaction. Since readers may be looking for more information related to a particular topic, this widget is useful in attracting the right audience to your brand.
The content is presented as " You might like", "Recommended for you", "You may have missed", sometimes the name of the sponsoring company is given along with the headline, or in third-party sourced content it may have this title- Recommended by Outbrain/Taboola.
6. Understand the consumer, tell the reader it's sponsored content
According to the HuffingtonPost survey, many experts cited breaking consumer trust as an issue with native advertising. The reader must know and has the right to know whether the content is sponsored or under editorial. Unlike the traditional mass media ad, native advertising works best when the marketer understands the consumer, their interests, products or services they are interested in.
The right strategy with native ads is not about delivering the marketing message but engaging the reader.
7. Use relevant tools to generate native advertising
Just as in any other form of native advertising, some agencies have come up with apps that can instantly create native ads for different platforms. Sharethrough has the Native Advertising Generators can instantly convert your YouTube video, URL (Universal Resource Locator) to place ads on mobile, desktop, and laptop.
8. Optimization and analysis of results
It is a collaborative venture between the publisher and the marketer. The number of impressions created may depend on the quality of the headline and hence it has to be worked out with the publisher. The number of clicks is dependent on the quality of the text and data-if the story is not performing well, it's good to suggest changes to be made. If the headline and text or video is good enough but sales conversion is not taking place, have a look at your landing page. It may not be user-friendly, some elements may be missing. Even the landing page should have a great headline, as it is a continuation of the native ad. Keep text to the minimum (say 100 words), the form to be filled should be above the fold, offer or value for buying should be clearly be stated, submit button text should be appealing, have a link to the privacy clause. Having a visual on the landing page enhances the appeal.
Ultimately, the objective of native ads should not be branding alone, but lead generation and conversion. Therefore, a contract with the publisher can include a clause regarding qualified marketing leads as a barometer for the performance of the campaign. Once the campaign ends, the results should be analyzed and if the publisher has not delivered as promised it is better to look for better options in the future.
Advantages of Native Advertising
There are several reasons why native ads are much better than conventional advertising – they are not distracting, less intrusive, and very relevant to the audience. Due to higher engagement, click-through rates are much higher, considering the informative or news value attached to it, it is more likely to be shared by the readers. The primary driver of native ads is not a marketing message but quality content.
However, the native advertising industry is concerned over a US Federal Trade Commission (FTC) guidance on native ads and the possibility of stricter regulation or ban on it. The Interactive Advertising Bureau (IAB) has held the principle that such ads should have proper disclosures distinguishing it from normal editorial content so that readers are not misled into believing it otherwise.
Recommended Articles
This is a guide to What is Native Advertising? Here we have discussed the 8 most important techniques of native advertising along with advantages. You may also look at the following articles to learn more –